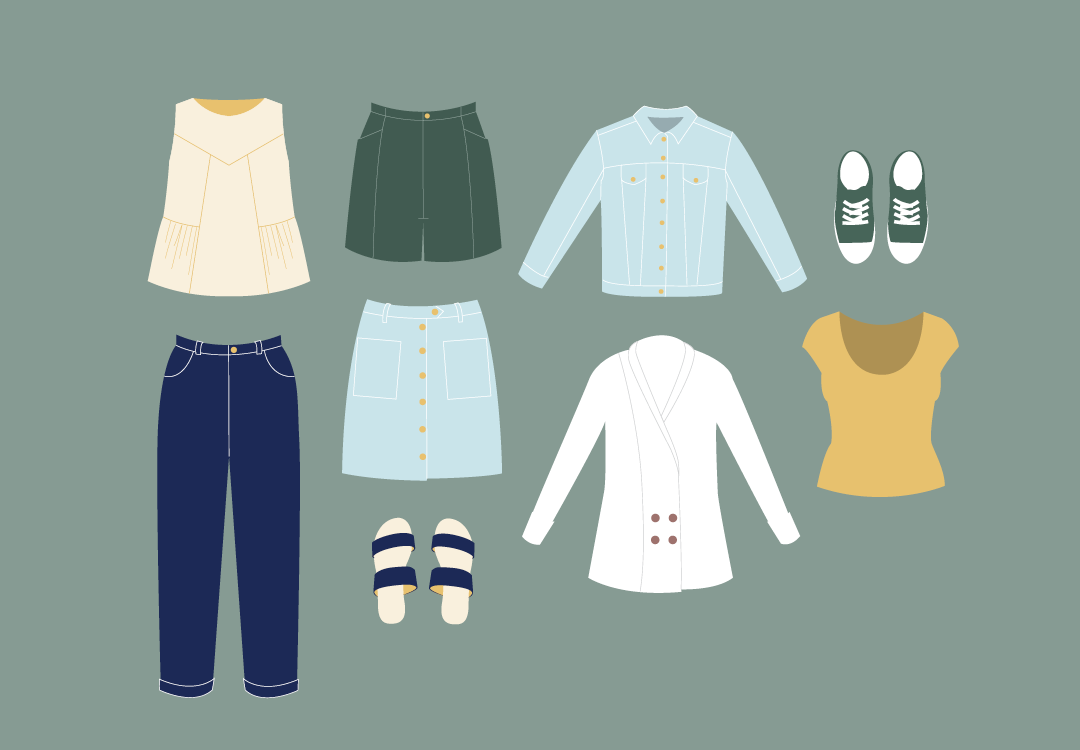 The clothes you make are important. A lot of time, planning, love, and creativity go into each handmade garment you sew, which is why it can help to take a step back, acknowledge the trends of today, and then decipher what you truly value when it comes to your style. That way you can confidently spend your time sewing garments that you know will carry you through to tomorrow and many more days to come.
This month, I am dreaming up a capsule wardrobe centered around the Kemper top. It's a capsule that will highlight the details of this garment and stand the test of time. Kemper is a paneled tank top with a breezy peplum, which makes for lots of customization opportunities. These fun details make this statement top the perfect base for a capsule! Follow along with me as I style this special top with some of my favorite timeless Seamwork patterns.
Outfit 01:
Kemper, Dorian, Audrey, Chucks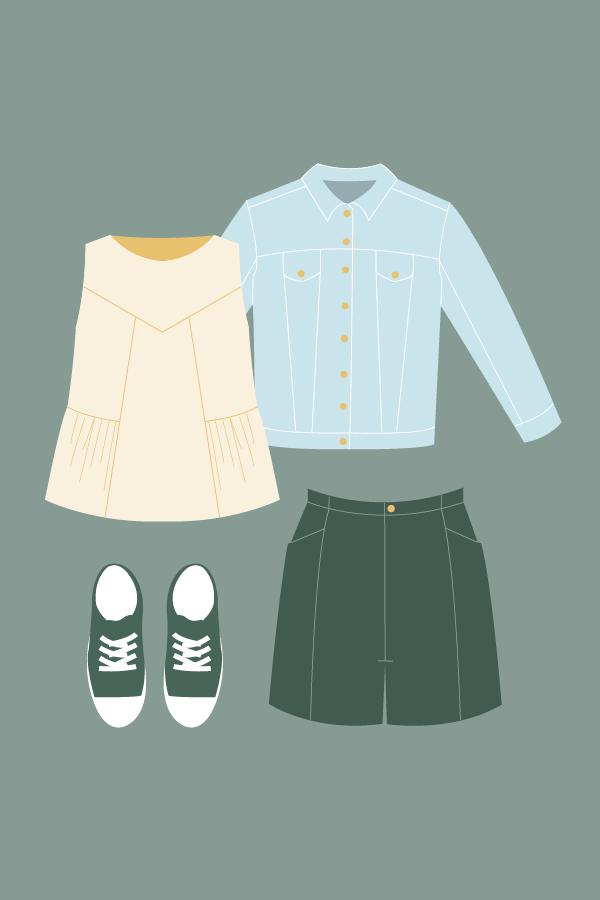 There is nothing more classic than a denim jacket, which makes the Audrey jacket the perfect addition to this capsule. Pair it with the super comfy Dorian shorts, and you will be ready to take on the day.
Outfit 02:
Kemper, Nolan, Sandals
The Nolan pants complement the Kemper top because they are fitted at all the right places with a relaxed, comfortable silhouette—making that peplum detail center stage!

Outfit 03:
Kemper, Leonora, Oslo, Sandals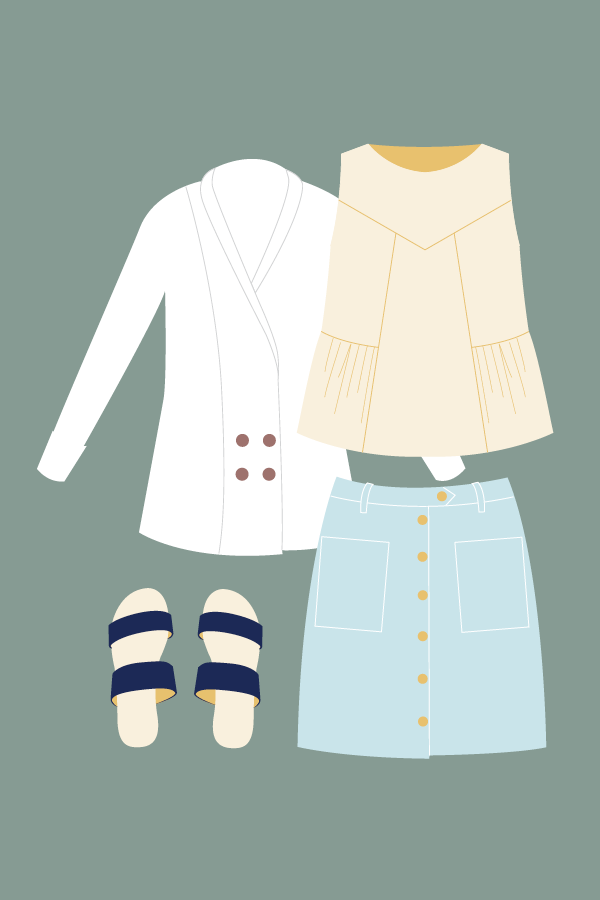 The Leonora skirt makes for another great addition to this capsule as it has all of the traditional features of denim garment construction, including flat-felled seams, a classic back yoke, belt loops, and jean hardware. Finish off this look with the Oslo cardigan and sandals.

Outfit 04:
Kemper, Dorian, Sandals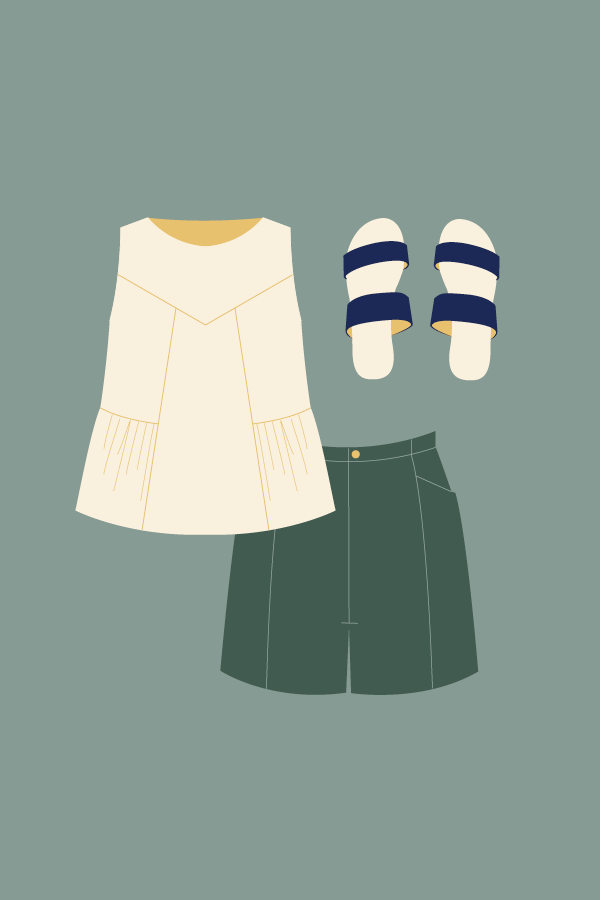 On warm days, simply pair Kemper with the Dorian shorts and top it off with your favorite sandals. These shorts feature a partial elastic waist, so they are great for tucking in your top if you desire.
Outfit 05:
Kemper, Orlando, Nolan, Chucks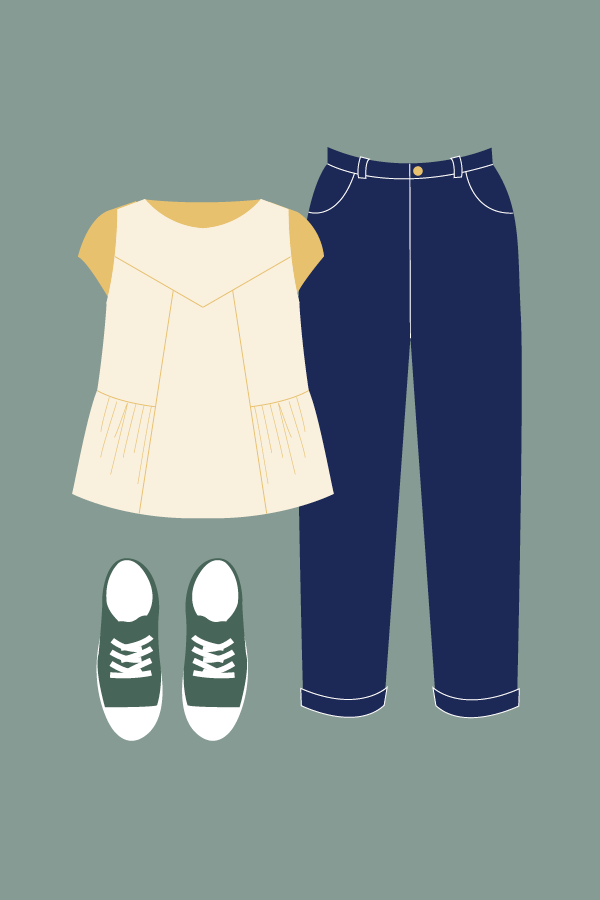 For a more casual, layered look, slip on the Orlando T-shirt underneath Kemper. Finish off this laid-back outfit with the Nolan pants and chucks.

Outfit 06:
Kemper, Leonora, Chucks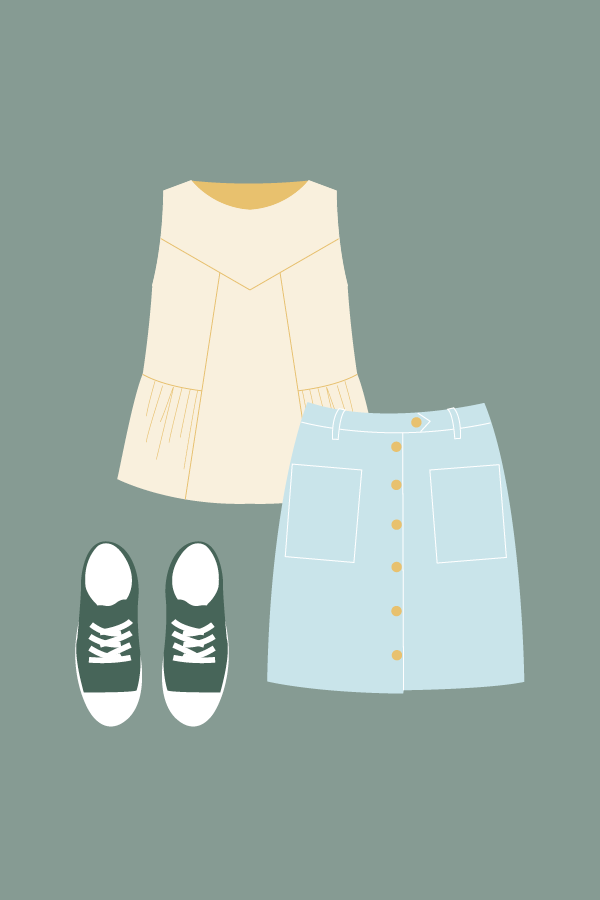 For another warm-day look, leave your sweater at home and rock your Kemper top with Leonora and chucks.
Outfit 07:
Orlando, Dorian, Oslo, Chucks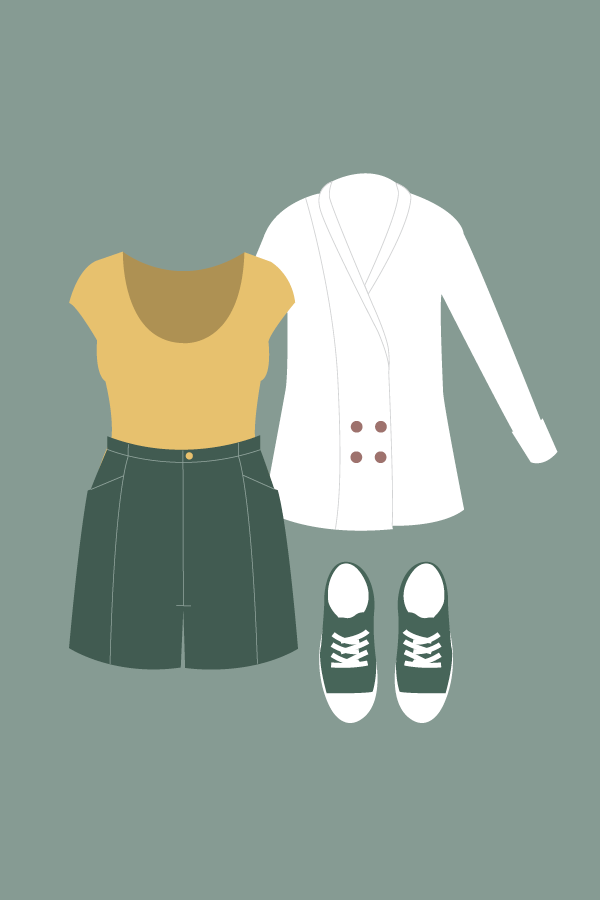 When Kemper is in the wash, swap it out for the Orlando T-shirt for a cool, casual look!

Outfit 08:
Orlando, Leonora, Audrey, Sandals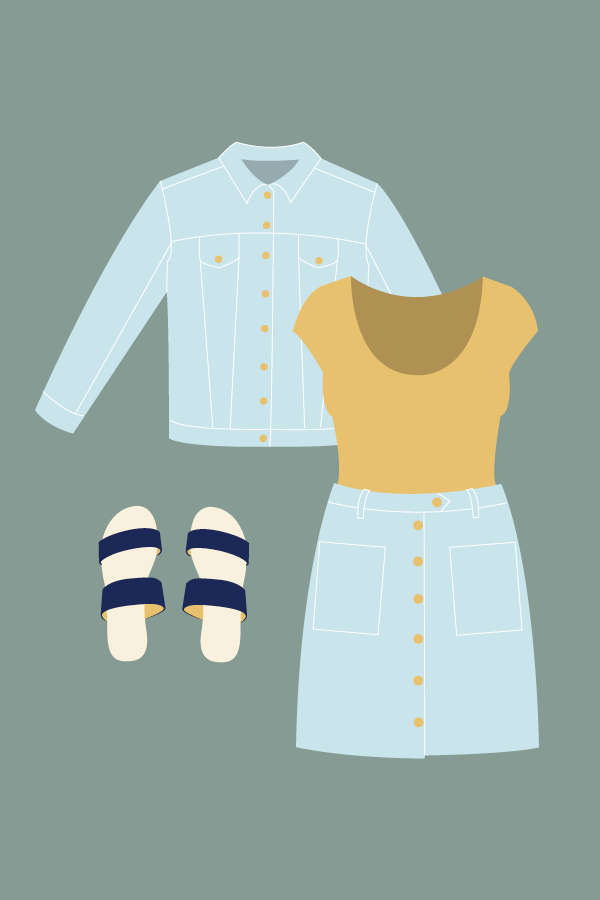 Go for a fun all-denim look by pairing the Audrey jacket and Leonora skirt together with the Orlando T-shirt.