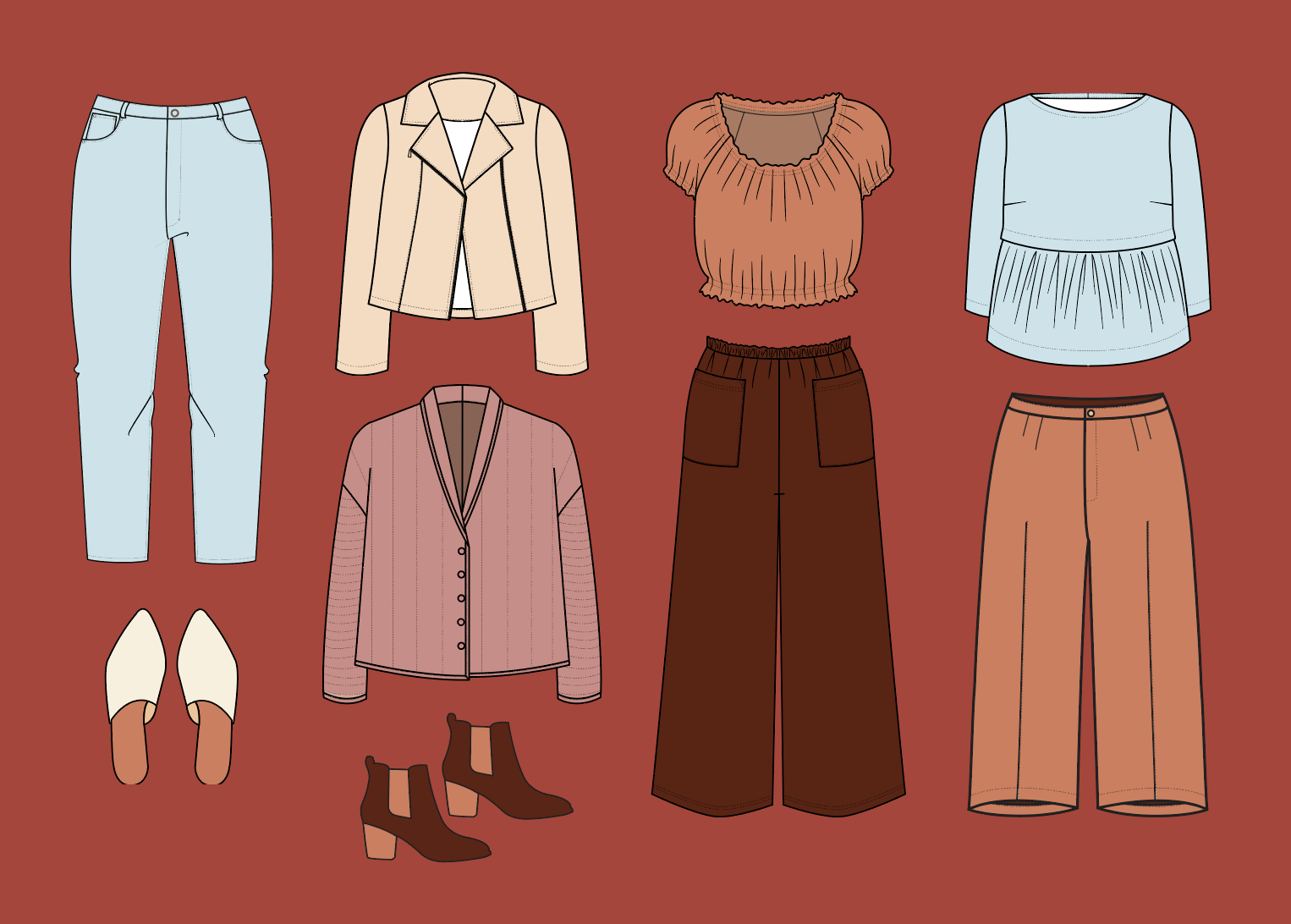 As a new season approaches, it brings forth the opportunity to get really intentional with your wardrobe planning. Fall is, without a doubt, my favorite season. By the time August hits, I am already craving spiced lattes and sweets, crisp foggy mornings, and cozy clothes. Because fall weather can be so unpredictable, I find myself getting inspired by the challenge of planning a no-fuss wardrobe that is flexible, layer-able, and, of course, stylish.
Enter the Mina top. This special top features a gathered peplum, pleated waist, and 3/4-length sleeves. This top will look so beautiful flowing in the Autumn breeze, but is lightweight enough to wear during those last few warm days of the summer season, making it the perfect base for my early fall capsule. Follow along with me as I pair the Mina top with some of my favorite Seamwork patterns you'll want to wear over and over!
Outfit 01
Mina, Callahan, Chip, Booties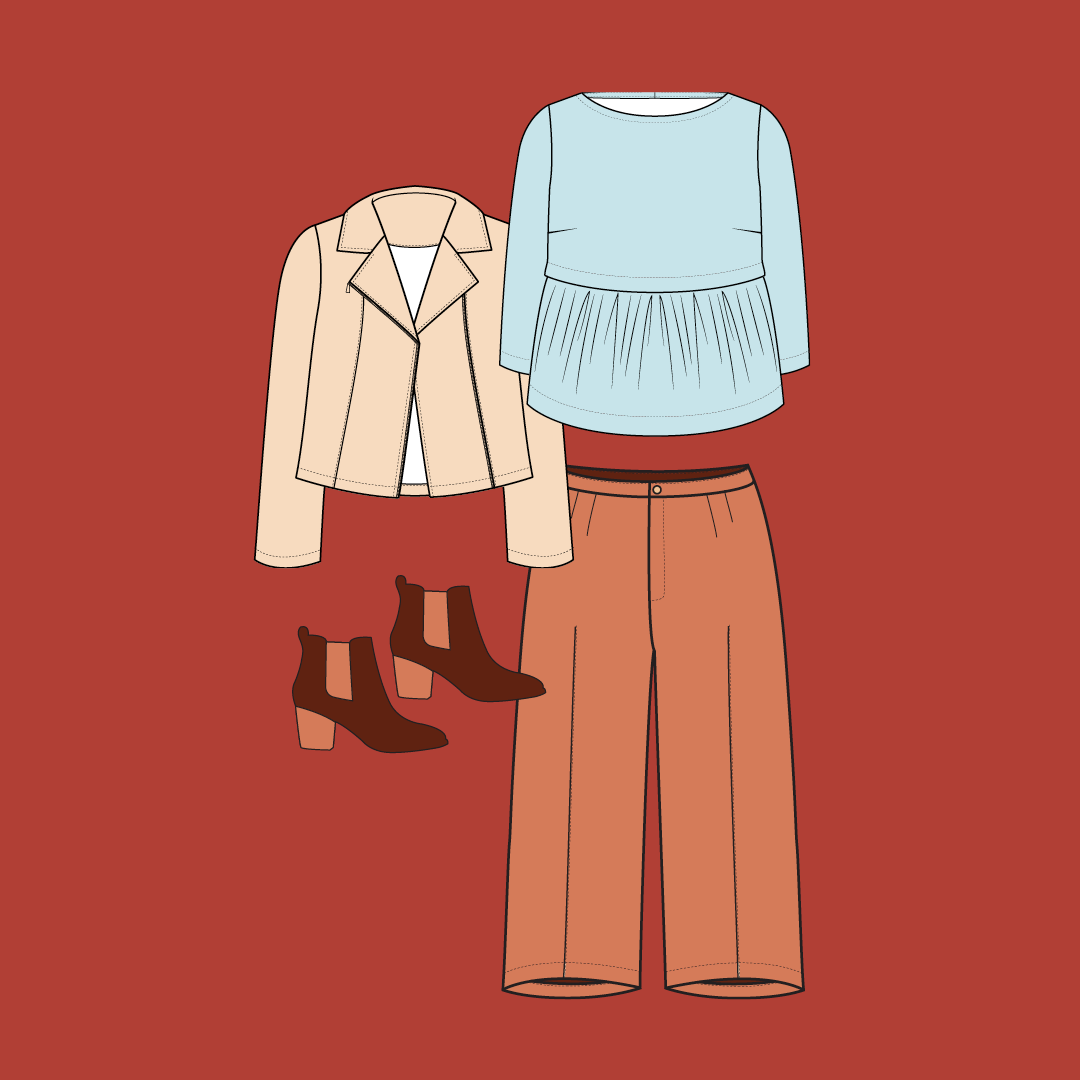 For those brisk fall mornings, try pairing the Mina top with Callahan pants, Chip jacket, and booties. The Chip jacket features the iconic style of a moto jacket with a knitwear twist. With a relaxed fit throughout, collar, and zipper closure, this jacket is the perfect layer to add to your fall wardrobe.
Outfit 02
Mina, Tessa, Booties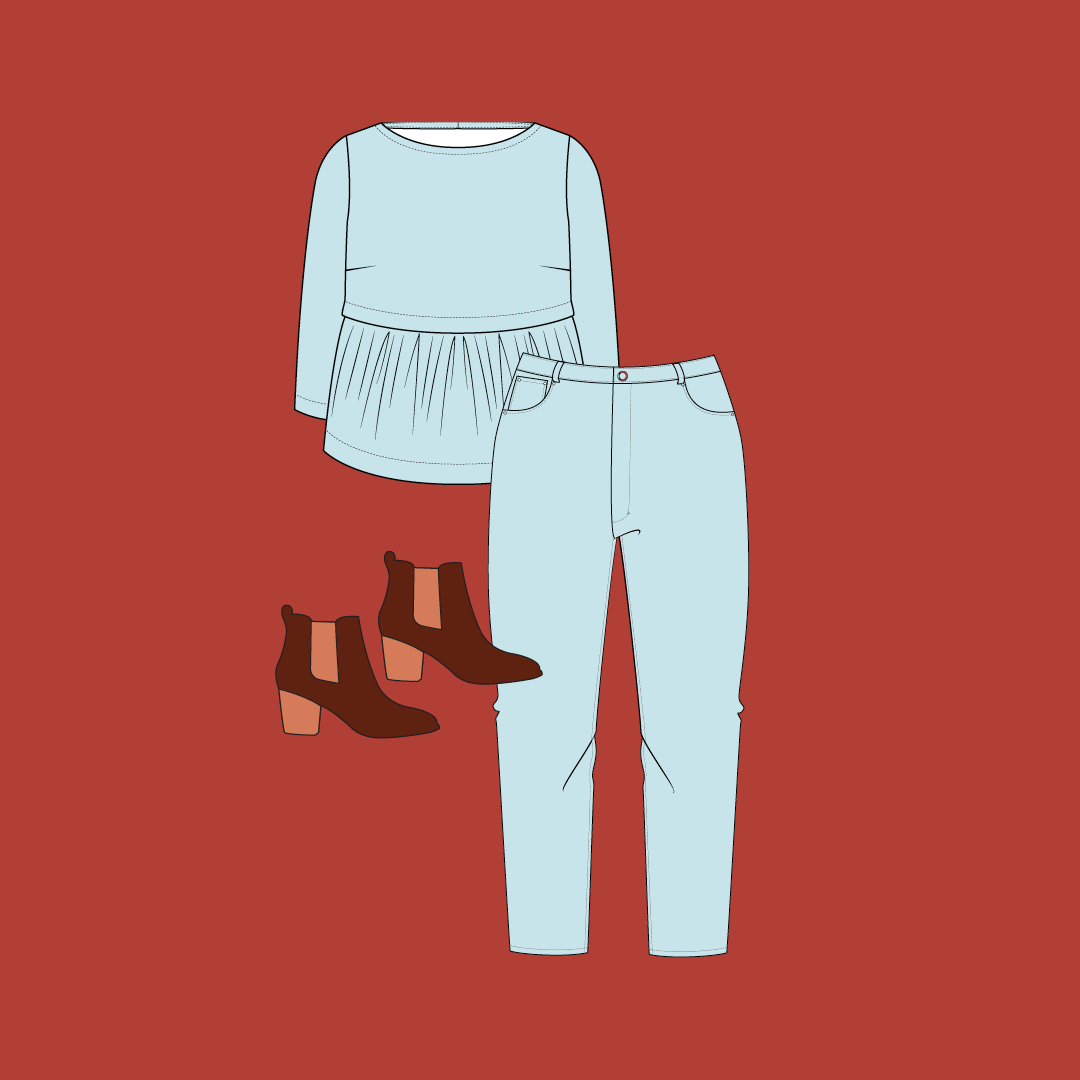 Who doesn't love a classic denim look? If you're looking to keep it simple, pop on the Tessa jeans with the Mina top. These jeans feature a high rise and a relaxed cut and will look great with just about any outfit.
Outfit 03
Mina, Joss, Mules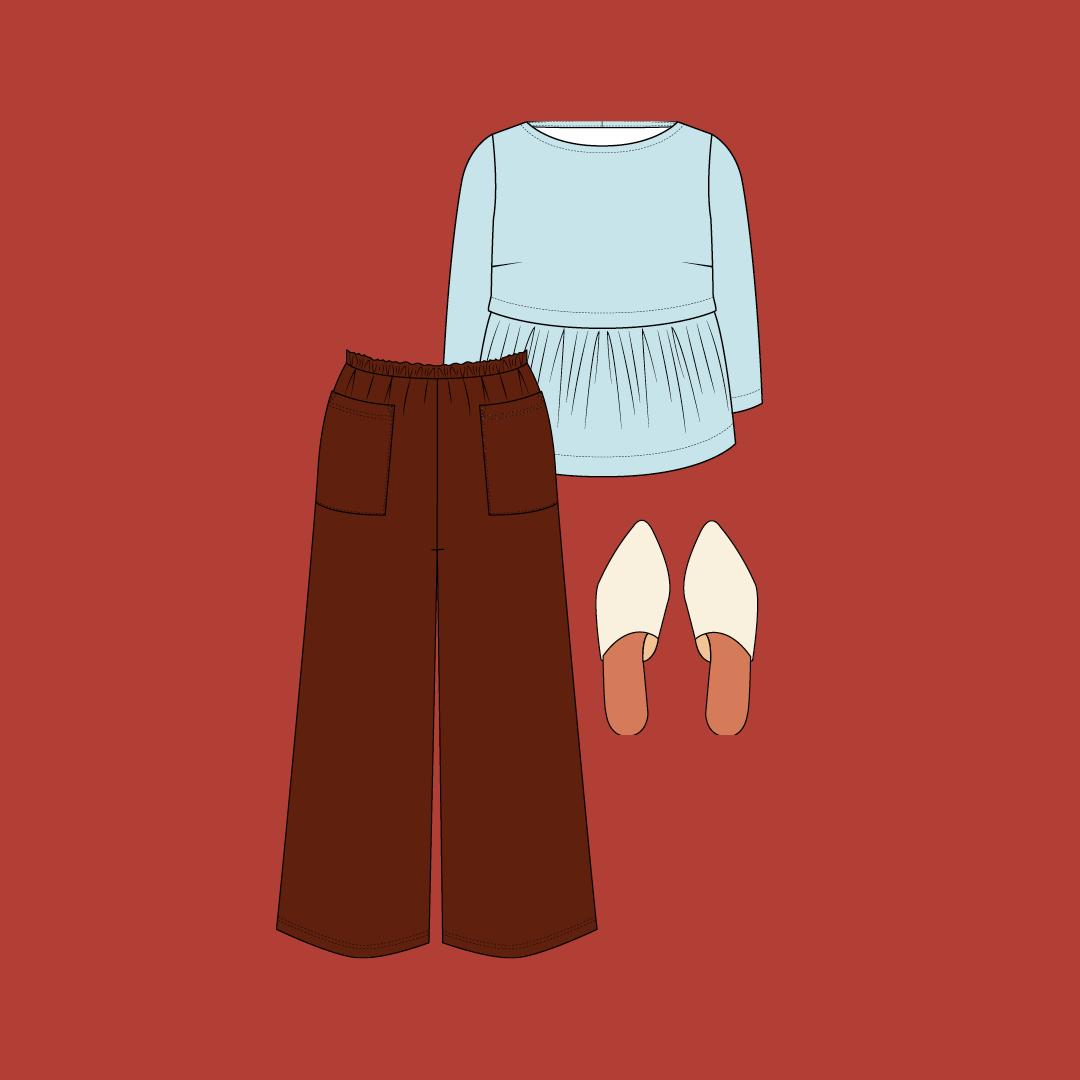 Want your outfit to be lightweight and breezy? Look no further than the Joss pants. They are supremely comfortable and a really fun beginner pants project. Finish off this look with a pair of mules, and you'll be set to take on the day feeling your best.
Outfit 04
Mina, Tessa, Easton, Mules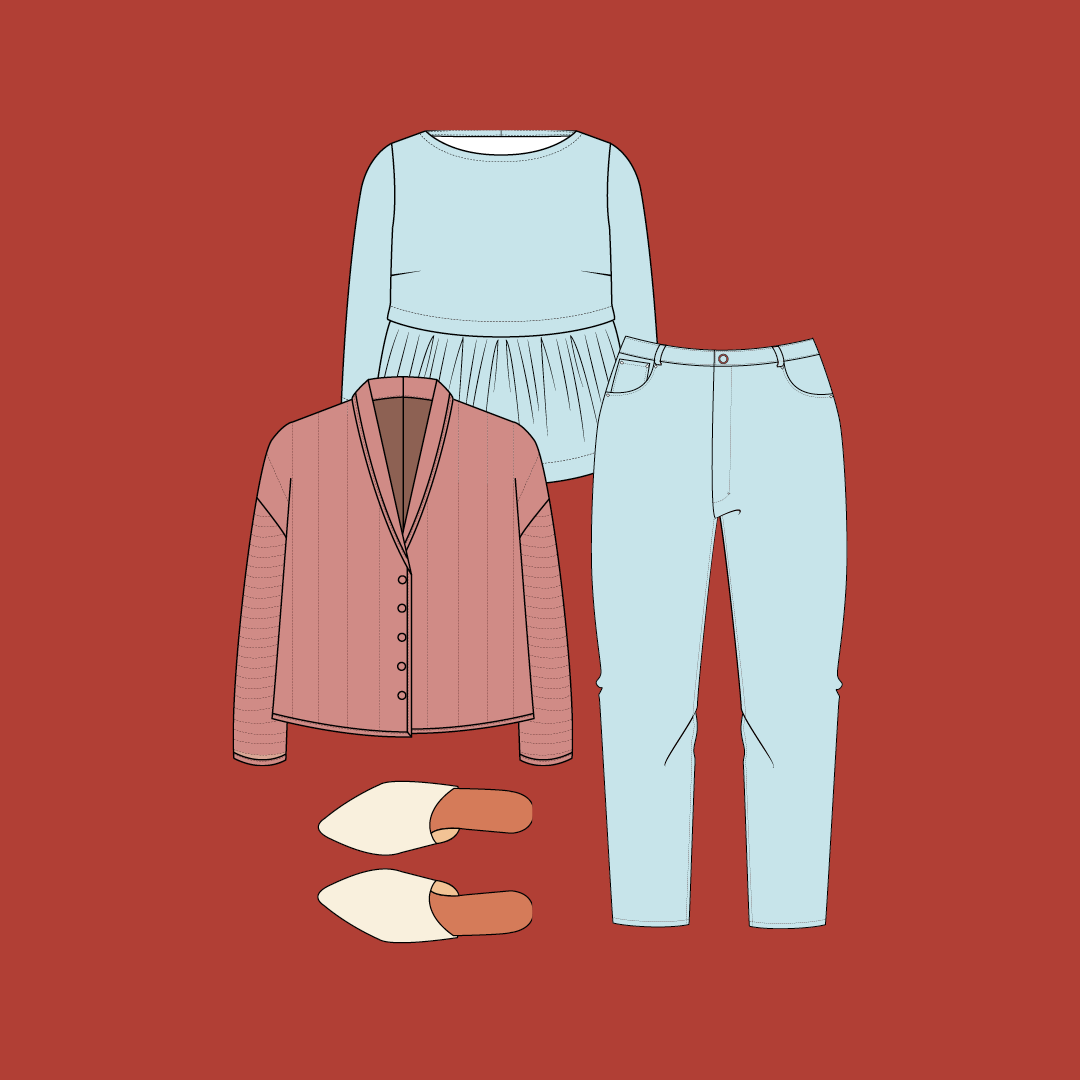 On chilly days, layer on the Easton jacket. Sewing up this quilted jacket gives you the opportunity to work with your textiles and learn some impressive sewing skills. And did I mention it feels like you're wearing a blanket? Check out our quilted jacket Sewalong in the Classroom here.
Outfit 05
Mina, Callahan, Mules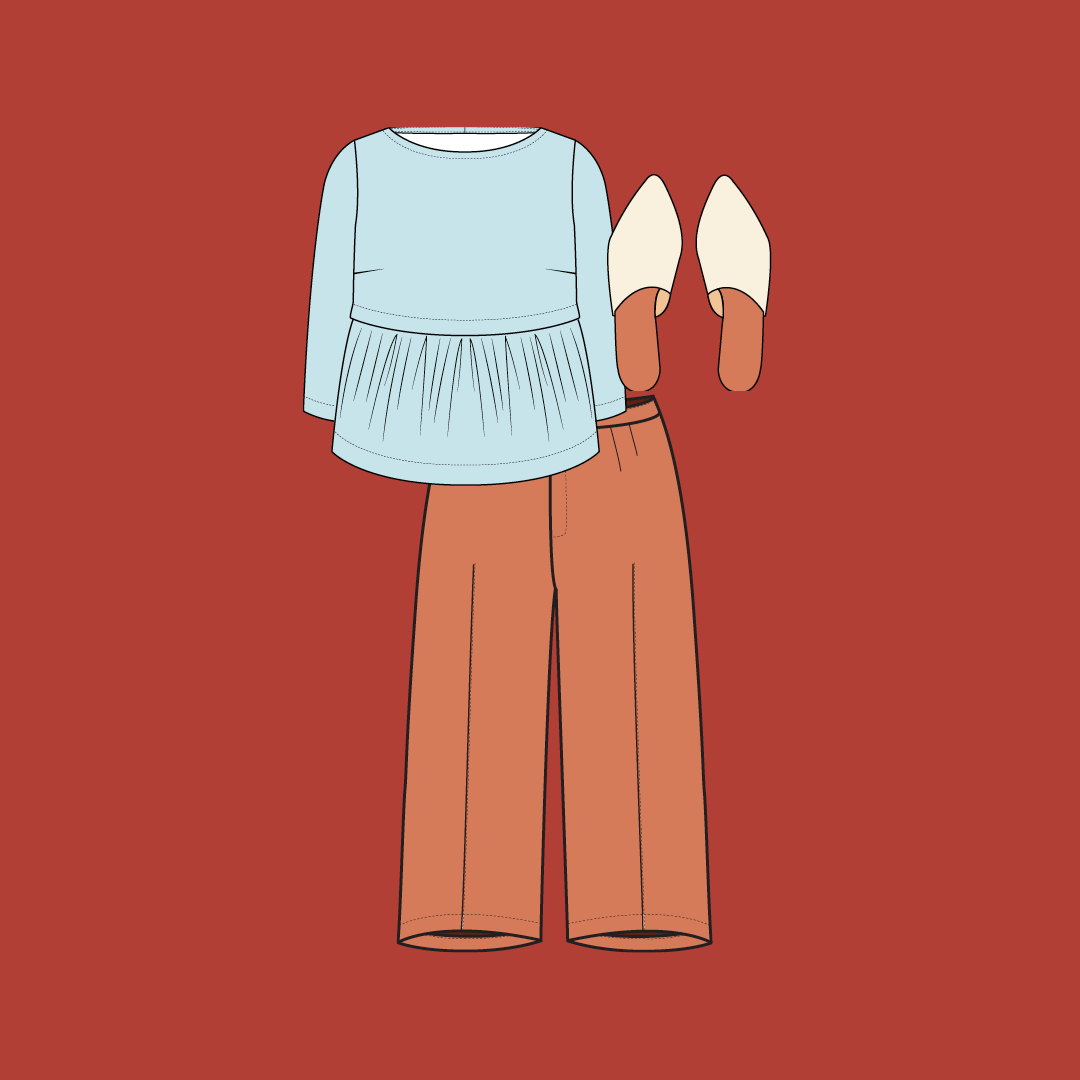 Pants with wide cropped legs, like Callahan, nicely complement the A-line silhouette of the Mina top. These pants also feature darts on the front and back, a zip fly, back patch pockets, and pintucks from the upper thigh to the hem.
Outfit 06
Mina, Joss, Chip, Booties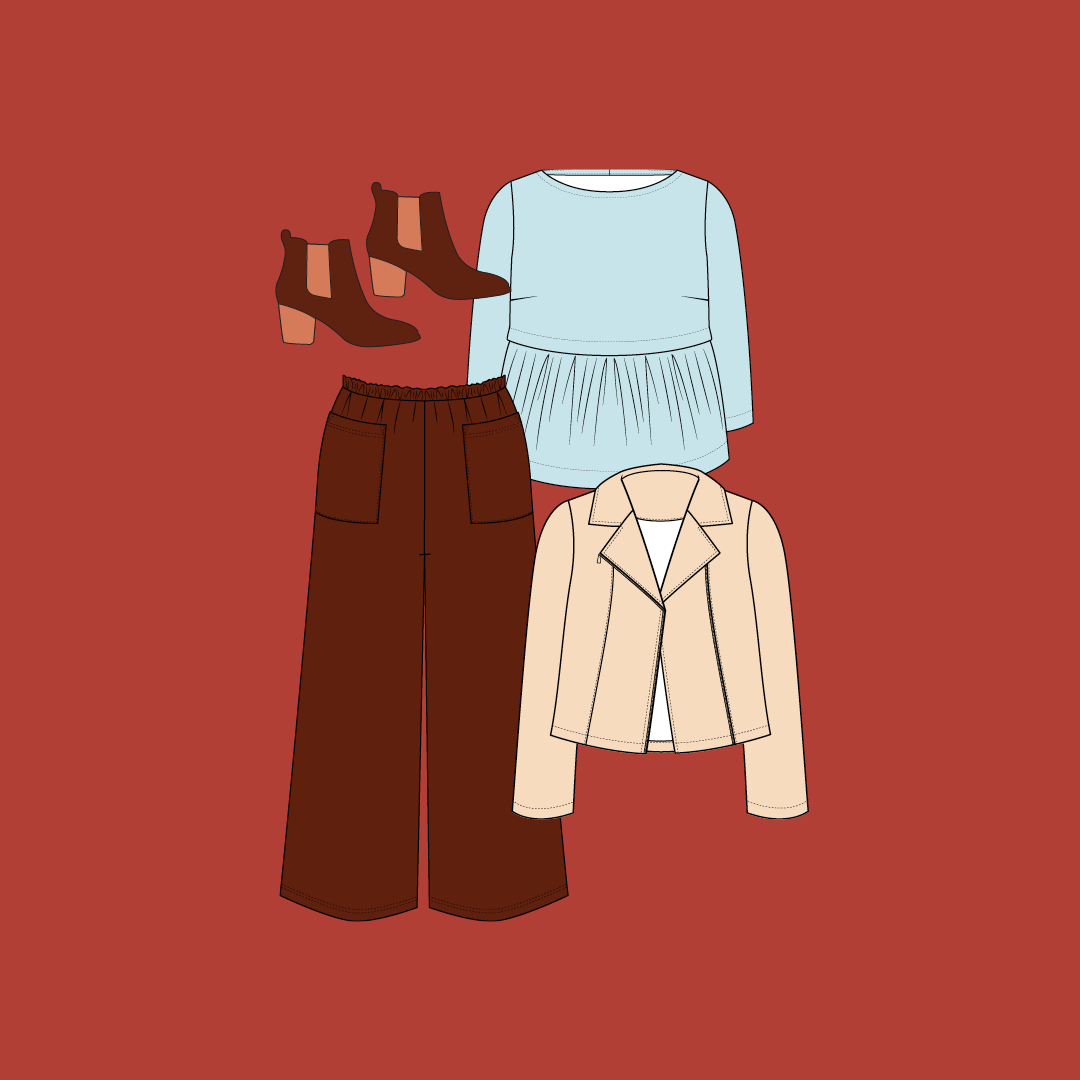 The Chip jacket also works well when paired with Mina and Joss pants by adding structure and an overall chic, polished vibe to the look. Finish this outfit with booties.
Outfit 07
Madhu, Tessa, Chip, Mules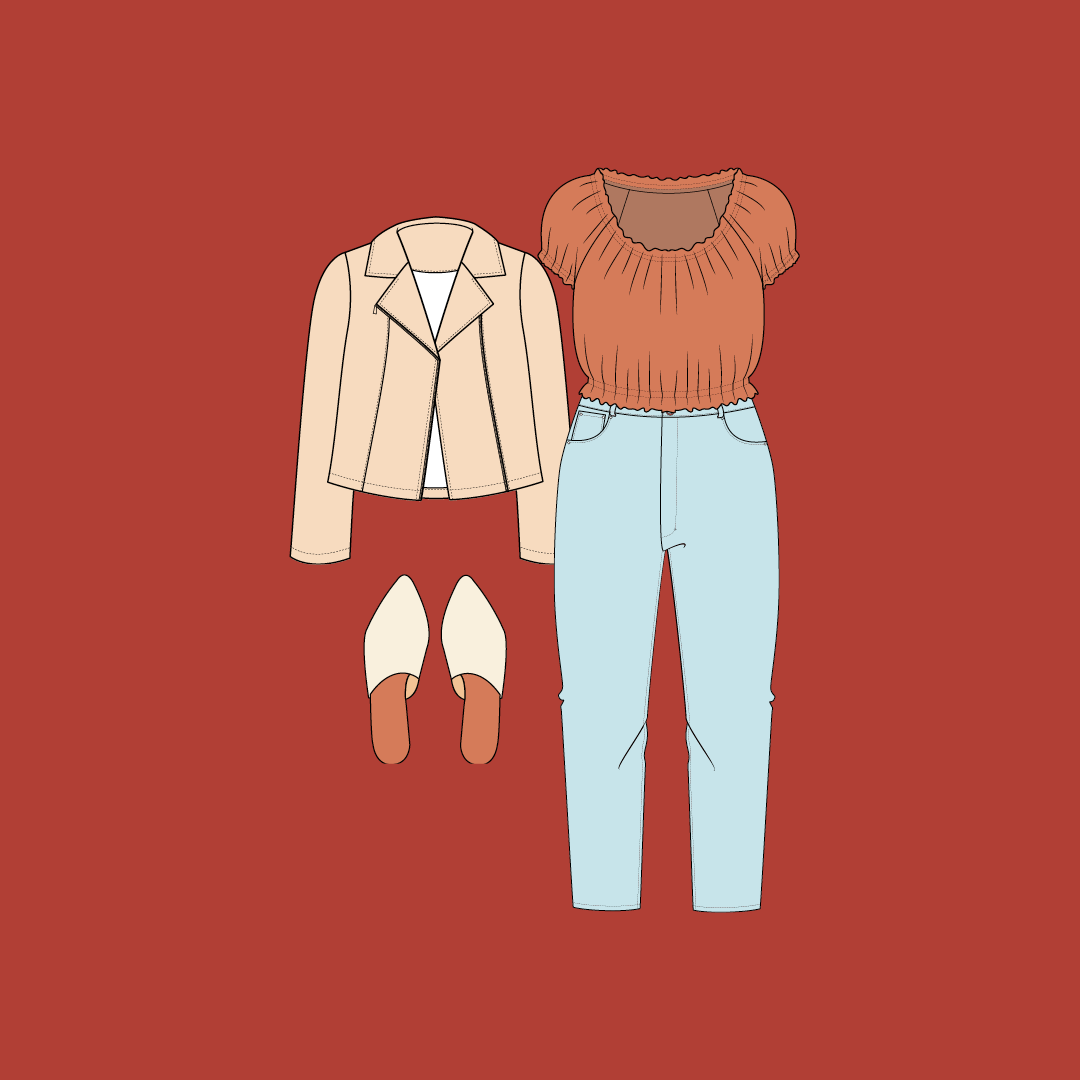 When your Mina top is in the wash, swap it out for Madhu! This cropped raglan top is so easy to sew, you can cut it out and wear it on the same day and it looks great with high-waisted jeans, like Tessa. Check out the Madhu Sewalong in the Classroom for step by step video instructions.
Outfit 08
Madhu, Joss, Easton, Booties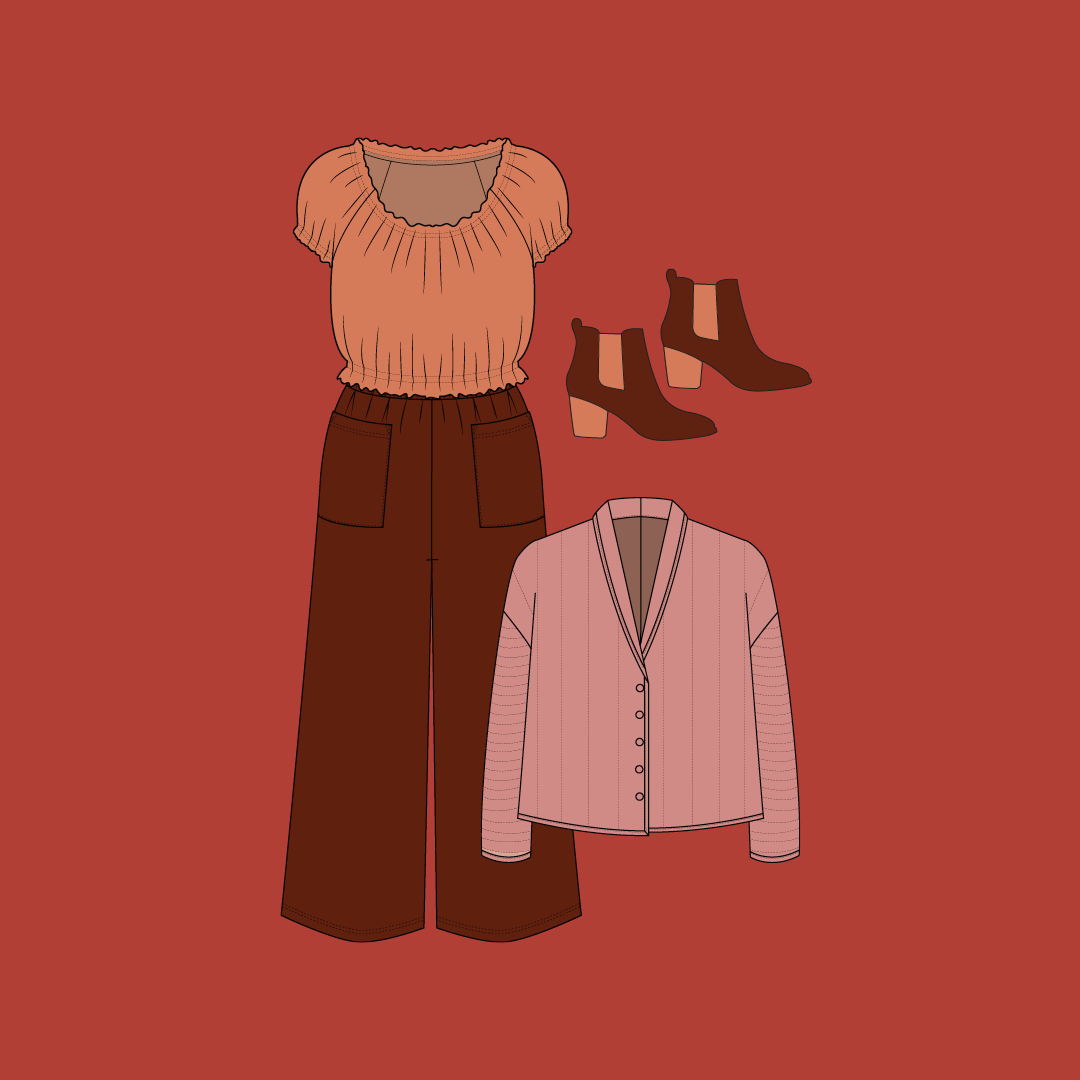 For a super comfy and cozy outfit that is perfect for sipping coffee with a friend or skipping through the falling leaves, try slipping on the Madhu top with the easy, breezy Joss pants and top it off with the Easton jacket and a pair of booties.
Join the Conversation
Sign in or become a Seamwork member to comment on this article.