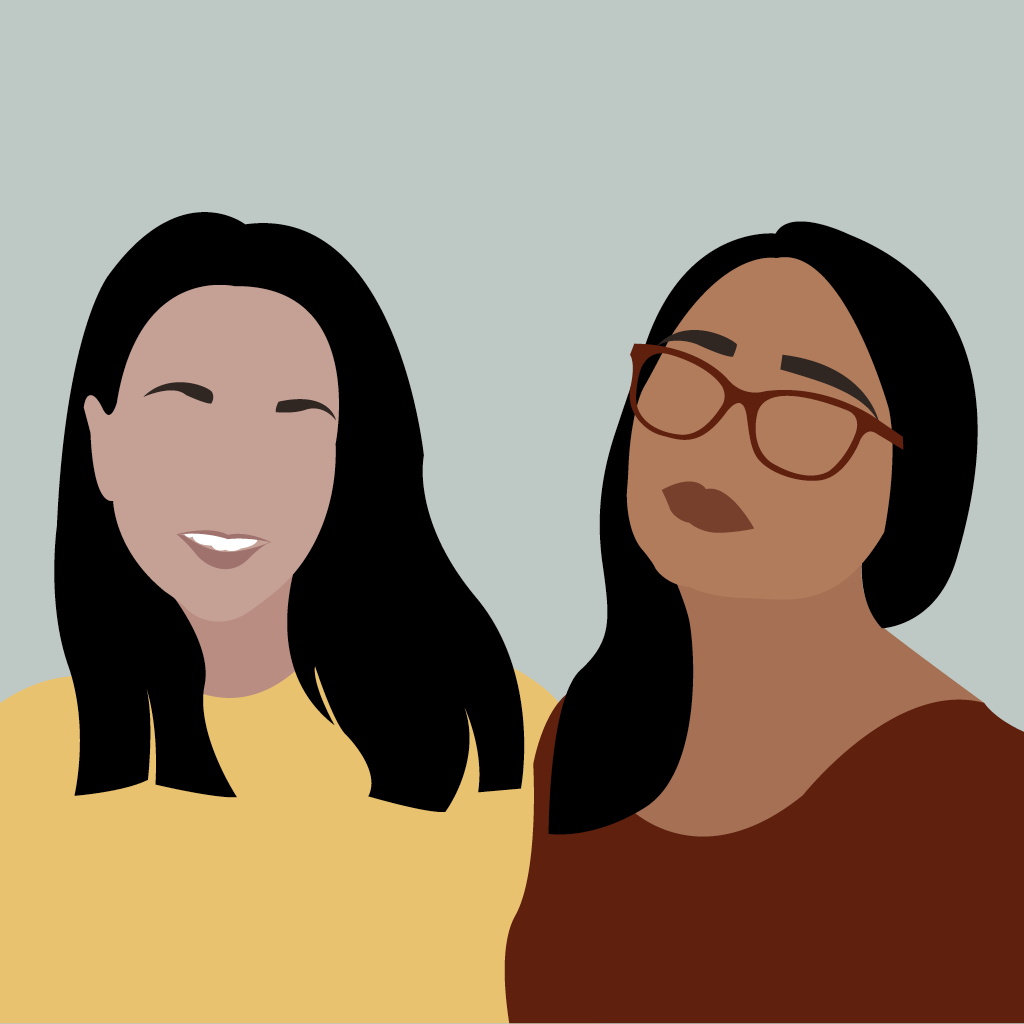 Following the heinous and tragic death of eight people—six of whom were women of Asian descent—in Atlanta, Georgia in March, marketer, entrepreneur, and home sewist Ada Chen felt like it was time to act on an idea that had been simmering in her head for a while: an Asian-sewist focused podcast. Ada observed that, while the online sewing community had been a great comfort, she hadn't felt seen or heard as an Asian woman. She felt like it was time to celebrate Asian sewists, explore how those identities intersected with their craft, and help others learn about their identities and communities.
The Asian Sewist Collective is a podcast produced by a group of sewists of Asian descent who live in different cities around the world. The podcast is geared toward anyone of Asian descent and their allies and co-conspirators. It is worth noting the term "Asian" represents many nationalities, cultures, and ethnicities (listen to Season 1, Episode 1 for a discussion on how the Collective addresses this!).
Season 1 was ten episodes long and covered a range of topics, including a two-part deep dive on cultural appropriation in the sewing community, mental health, quilting, and cultural dress in pop culture. The podcast also features interviews with Asian sewists and business-owners in the sewing community, who you may have heard from on other platforms, but who have not been invited to share more about their Asian identity and how it intersects with and influences their sewing practices. In this interview, hear more from Ada about herself and how the podcast grew from the ground up.
NA: Hi Ada! Tell me a little bit about yourself.
AC: Hi, I'm Ada. I'm based out of Denver, Colorado, the stolen land of the Ute, Cheyenne, and Arapaho peoples. I'm a relatively recent entrepreneur, and I run my own all-natural skincare business called Chuan Skincare, where I offer products like clay masks, powder cleansers, and facial oils. Before that, I spent quite a number of years working in B2B tech in San Francisco, and now I share marketing tips on my blog, The Cultivate Method. And even before that, I was a leader and organizer in the Taiwanese-American community. I am also an avid garment sewist. I started machine sewing back in July 2020, but learned to hand sew when I was young. I had to learn how to sew on my Girl Scout badges and elastics and ribbons for my ballet slippers and pointe shoes!
NA: How would you describe your Asian identity?
AC: I am Taiwanese-American. My parents are both from Taiwan, and they actually did not know each other in Taiwan. They met in New Jersey, where they were set up by a mutual friend in the late 80s. Then, they got married and had me. I would call myself "second generation", being born and raised in New Jersey, but everyone defines it differently.
NA: Oh that's interesting. I was born and raised in Chicago, and my parents immigrated from the Philippines. I've always called myself "first generation" because I was both a U.S. citizen, but both of my parents became naturalized U.S. citizens so I can see how they would be first generation, and I would be second. I guess I do say "first generation born in the U.S.". But just because we were born here, does that make us more American than them? Under the law, the answer is no.
AC: It's definitely an interesting thing when you think about the "American Dream" and all of our immigration stories. As for definitions, I think most people define people in our situations as second generation, because their parents came here first. My sister and a few of my cousins and I are the first generation to be US citizens born and raised. Everyone else came here at some point once they were already adults.
NA: What was your motivation for starting a podcast?
AC: It's funny because about a year ago, I joked with a friend that I didn't want to be another millennial with a podcast, and here we are a year later!
Sewing Instagram is where I primarily hang out in the sewing world, and after a few months, I had been feeling like sharing my makes required a complete erasure of my identity. Like, yes, you all really liked the clothes I sewed, but could give less of a crap about the body wearing those clothes, or the relationship many people of Asian descent have with sewing as a craft.
Meanwhile, I listen to all these other sewing podcasts, but I don't hear any podcasts for me as an Asian woman. And I was sitting on this idea for a while and hoped someone else would start an Asian-sewist focus podcast. Then after Atlanta, I struck up a DM conversation with Leila from @leila_sews and Muna and Broad, and told her I had been thinking about starting a podcast. She said "I will fully support whatever you do." And that was all I needed: some kind of validation that at least one person would listen and find it helpful and useful. So I put out a call-out on Instagram asking essentially "Who else wants to do this? I can't be the only one waiting for this to happen." And it turns out many people were waiting for it too!
NA: What kind of response did you get?
AC: It was wild. There were so many Asian people that responded that they were interested and wanted to be a part of this. I also received many messages from non-Asian folks, saying they want to see something like this pod in the community and that they fully support this endeavor. Now we've kind of whittled it down to a core group of folks who have been available to take roles like producing, managing the website and socials, editing, and research for season one and hopefully season two and beyond. We've had other people who have ended up being too busy to stay on, which is totally understandable. This is all volunteer work.
NA: At the time your post went out, I was in a place where I needed to channel a lot of pain and grief that was manifesting itself into sort of an aimless energy. So when I saw your post, I said, I'm going to pour myself into this and I'm going to meet new people and learn new skills. It's been wild ride, but really awesome.
What is the biggest thing that surprised you about starting the podcast?
AC: There are so many people who have so many other skills outside of sewing, that I wouldn't have learned about if not for the pod! Instagram can be very two-dimensional in that we mostly just see each other's projects. We did introductions in a shared document, and I got to learn more about what everyone's life is like outside of the little box on the screen. We all have so many different professional and personal backgrounds. Some of us are researchers who have written papers on the qipao, professional product managers, and some have fantastic audio editing skills. Just from my history of organizing, it can be hard when you all have the same skill, or you need to assign roles to people that they're not interested in taking up. But I think we have a really diverse group here in terms of knowledge and skill sets. It has been so surprising and so delightful to meet new people.
NA: Do you have any advice for people who want to start a podcast themselves?
AC: If you want to do it, don't overthink it. Just do it. There are so many tools out there now that make it really easy for anyone, even if you don't have technical skills or editing skills. Anyone can put out a podcast and have it be of decent quality. You can try it to figure out if it's something you like doing and the upfront investment is low. So I would say if you're thinking about it go for it. Also, see if you can find people to help you because it always makes it more fun and enjoyable and hopefully they can share the load a little bit more.
Catch up on Season 1 of the Asian Sewist Collective Podcast wherever you get your podcasts!
Join the Conversation
Sign in or become a Seamwork member to comment on this article.