If you've been sewing knit fabrics for a while, you might have heard of a coverstitch machine. If you're wondering if this is something you need to buy, I'm going to help you decide today.
In this video, Sarai gives you the pros and cons of buying a coverstitch machine, so you can decide if it's a waste of money or your new favorite thing in the world.
You'll learn:


What a coverstitch machine does


4 reasons why getting a coverstitch machine is worth it


4 reasons why you might not need this expensive machine


4 tips for buying a coverstitch machine, if you decide it's worth it


What does a coverstitch machine do?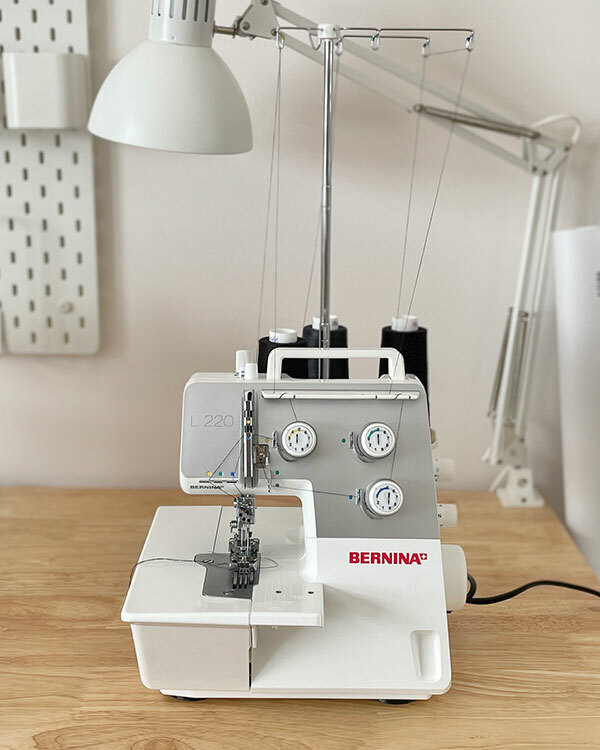 Before we get into the pros and cons, what does a coverstitch machine do?
It finishes your knit hems, including neckbands, waistbands, and cuffs. If you look at a ready-to-wear sweatshirt, you'll see two rows of stitches along all the hems. If you look at the underside of the stitch, you'll see a pretty chainstitch.
You can use the machine to:


Hem knits


Add topstitching, which looks especially great on activewear


Insert elastic if your machine has special attachments


If you really want to know more about what these machines do, watch this video all about coverstitch machines and what they do. Or, read this article, A Guide to Coverstitch Machines by Melissa Fehr.
Pros: Reasons to get a coverstitch machine
Now let's get into the pros and cons of buying one. Coverstitch machines cost hundreds if not thousands of dollars, so let's really explore the costs and benefits.
Here are the reasons why you might want a coverstitch machine:



It will make your knits look so professional. If you sew a lot of knits, you'll notice a difference. There's really no substitute for a coverstitched hem.



Twin needles are the best substitute for a coverstitch, but they are very finicky. If you struggle with tunneling or snapped threads when you're using a twin needle, a coverstitch will make your life so much easier.



Your stitches will be strong. When you are sewing knits, especially activewear, you want your stitches to stretch and move with you, without popping. Since a coverstitch machine is designed specifically to do this, your stitches will be stronger than if you used a twin needle.



Coverstitch machines are fast! Setting up a twin needle takes time and interrupts your sewing flow. Hopping over to a machine that's ready to go and hems your garments really fast will maintain your sewing flow.


Cons: Why you might not need a coverstitch machine
Here are some reasons why you might want to save your money and NOT get one:



There is a pretty steep learning curve with setting up and using a coverstitch machine. You'll want to learn how to adjust the tension and how to troubleshoot if you get skipped stitches.



Lookalike stitches work great. You can sew some lookalike stitches, like the twin needle, so if that stitch doesn't bother you, it's probably not worth spending a bunch of money on an alternative stitch.



It will take up space. If you have a serger in addition to your regular machine, a coverstitch will add a third machine to your space. Do you have room



It's expensive. There's no way around this. Even if you get one used, you're likely still going to be spend a few hundred dollars.


So to recap, are there more pros or cons? That doesn't really matter. What really matters is how important this particular hem finish is for you. If you sew a ton of knits and you really want that ready-to-wear look, this machine is the only thing that will give it to you.
If you're tight on space or budget, or you aren't really bothered by a twin needle or zigzag finish on your knits, skip it and save a bunch of money.
If you're still really on the fence, the next time you sew a knit project, pay attention to how you feel when you are hemming it and how the finished product looks to you. Then you can weigh how much happier you'd be if you invested in a coverstitch.
Tips for buying a coverstitch machine
So, if you decide you do want a coverstitch machine, here are 4 tips for picking out the right machine for you.



Go to a dealer and try the machine. Ask if you can try threading it to get a taste of that learning curve.



Do a bunch of research. Look at each machine's options. Air threading will save you a ton of stress, but it will cost you a ton of money in return. Really consider which features you need in your machine. Check out the community for trusted brands from other Seamworkers.



Buy the best machine you can afford. Since there is such a learning curve with coverstitch machines, you want to avoid getting a cheaper machine and giving up on it because you get frustrated.



And finally, buy used! See if you can find a deal. Many people invest in these machines and get stuck during the learning curve, so they look to sell them.


So now it's your turn. Do you have a coverstitch machine? What would you tell someone who is looking to get one? Do you have any questions about particular coverstitch machines? Comment below!
Love the article? Pin it for later.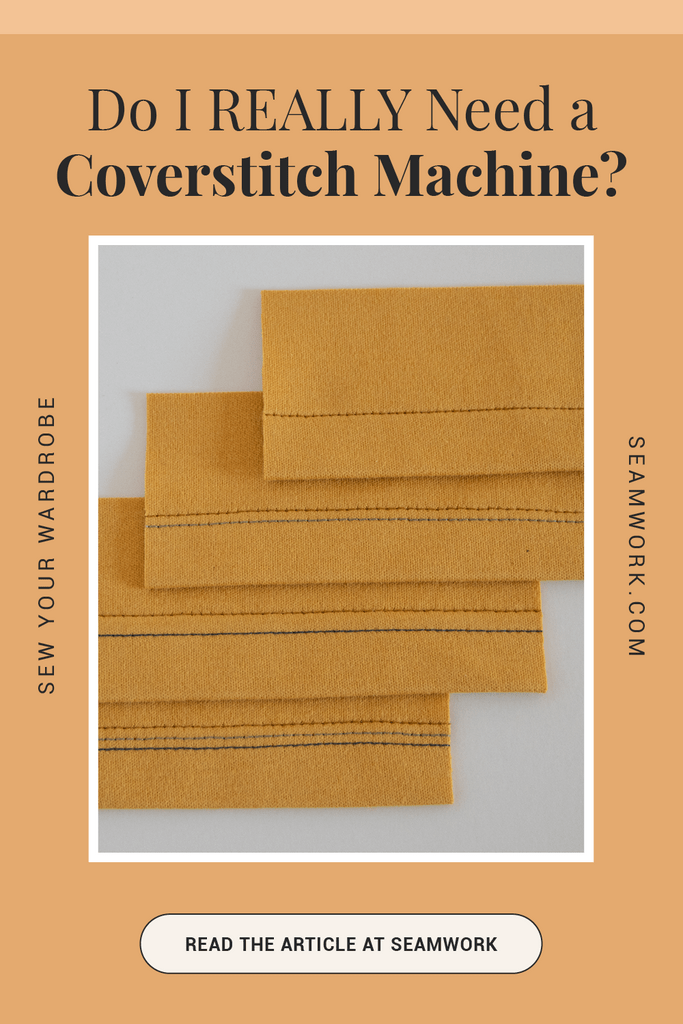 Join the Conversation
Sign in or become a Seamwork member to comment on this article.