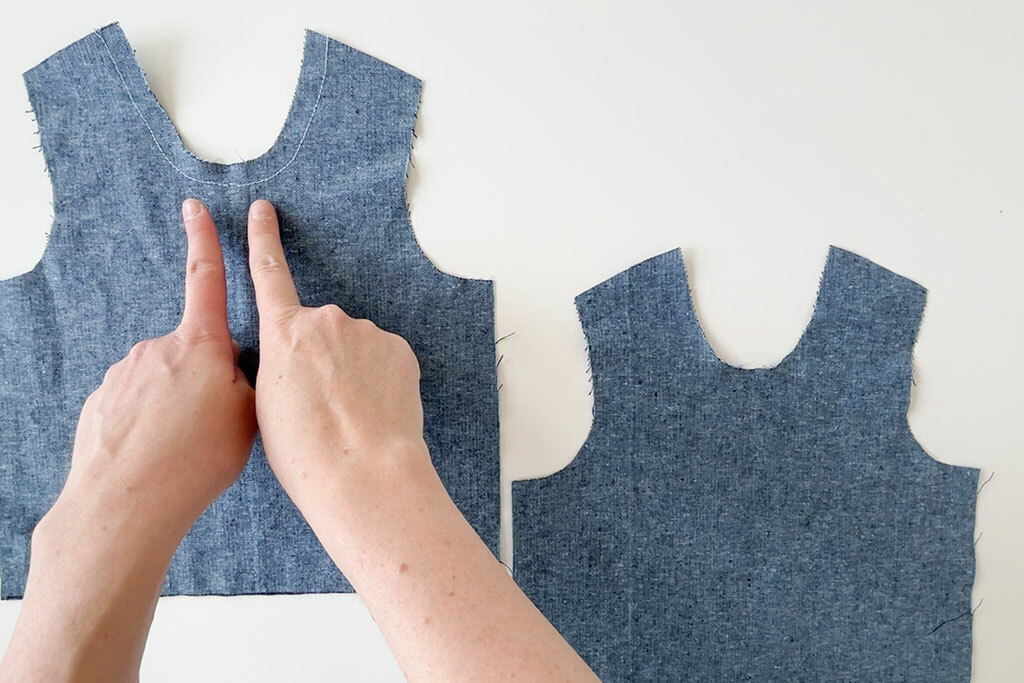 Staystitching isn't hard, but it is tedious. It might be tempting to skip this step when your fabric is all cut out and you're ready to wear your new clothes, but patternmakers aren't making you staystitch to waste your time.
So what happens if you don't staystitch? Well, just like skipping pre-washing your fabric (you can see how disastrous that is in another Seamwork Lab), it's a gamble. You don't know what will happen to your finished garment.
In this Seamwork Lab, Meg experiments with staystitching to show you what happens to fabric without the security of these stitches. Watch the video on our YouTube channel and keep reading for three reasons why you don't want to skip staystitching.
What is staystitching?
Your pattern instructions will often direct you to staystitch on curved pattern pieces or pattern pieces sewn into a curve, such as necklines, armholes, facings, and collars.
To staystitch, sew a line of straight stitches along an edge of a single piece of fabric, slightly within the seam allowance. You'll do this before you sew any pieces together.
The standard is to sew 1/8" (3.2 mm) away from your stitching line toward the raw edge of the fabric. Some folks like to shorten their stitch length for staystiching, and others will staystitch directly on the seamline. It helps to sew from one edge (the right shoulder seam, for example) to the center and stop. Then sew from the other edge (the left shoulder seam, for example) and meet at the center.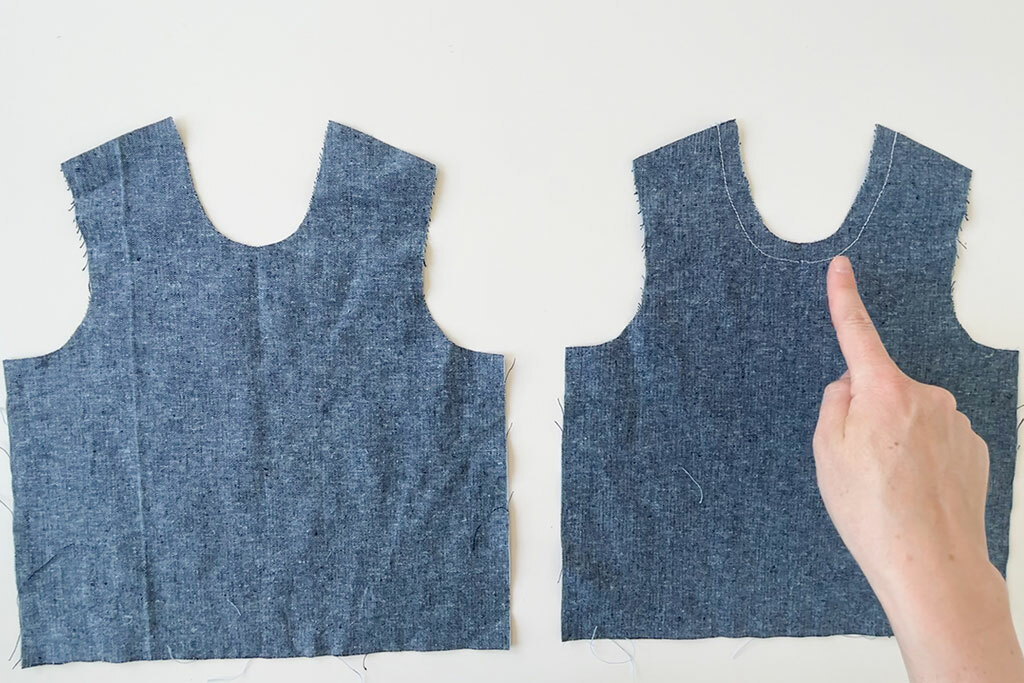 Staystitching won't be visible when you finish the garment. So, why do you need to do it?
Why do you need to staystitch?
Whenever you cut fabric at an angle or curve, you cut it closer to the bias grain—and the bias stretches. The bias is so stretchy that as you handle your fabric during construction, your fabric can distort. Staystitching prevents your fabric from stretching while you sew your garment.
Here are three reasons why you don't want to skip staystitching.



The garment won't lay flat on your body. For example, if your neckline stretches out during construction, it will lose its shape. As a result, it could appear ripply or baggy on your body, and V-necks will lose their characteristic V shape.



Your pattern pieces won't match. If you need to attach coordinating pieces, like a facing, sleeve, or collar, without staystitching, your pattern pieces might not match. For example, if your neckline stretches, it will get too big for your collar piece, and you'll have puckers when you try to sew them together.



Your fabric is stretching, even if you can't see it yet. You might think you are gentle with your fabric, but try tugging a scrap cut near the bias. Even just a few gentle tugs can stretch it out. During garment construction, your feed dogs might slightly pull the fabric from your grip. You're pulling it when you attach bias tape, a facing, or if you have to do the burrito method. These little tugs and pulls will stretch your fabric out unless it has that helpful little row of stitches holding it in place.


Love the article? Pin it for later.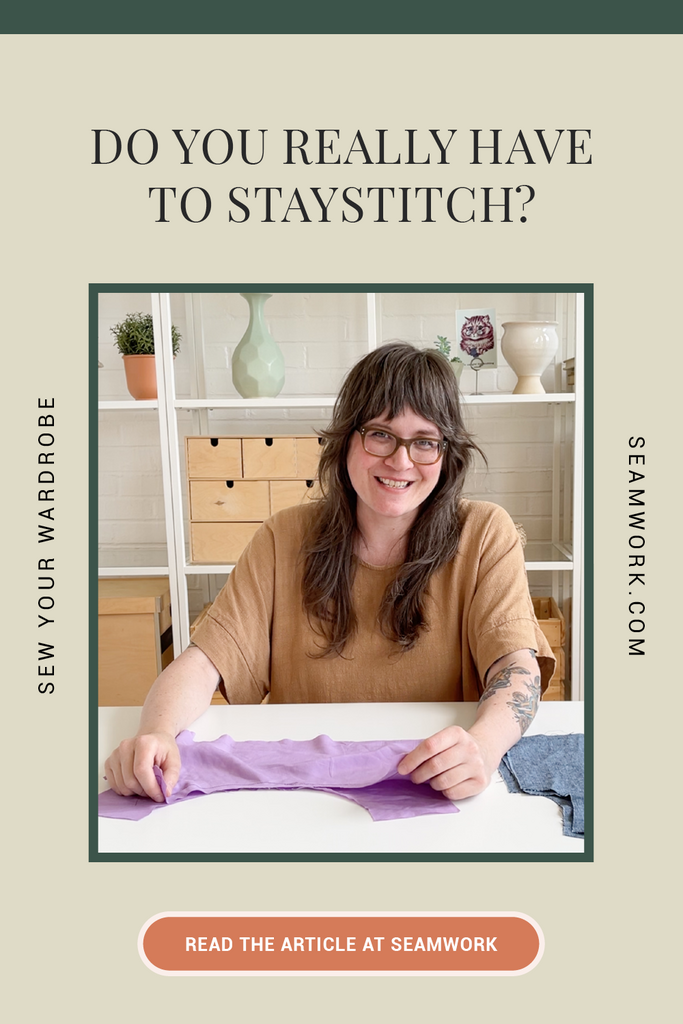 So try not to skip staystitching. It can be a bummer—especially if your pattern has a dozen pieces—but it's always worth it. If you want to see what this looks like in action, watch the video experiment on our YouTube channel.
Join the Conversation
Sign in or become a Seamwork member to comment on this article.