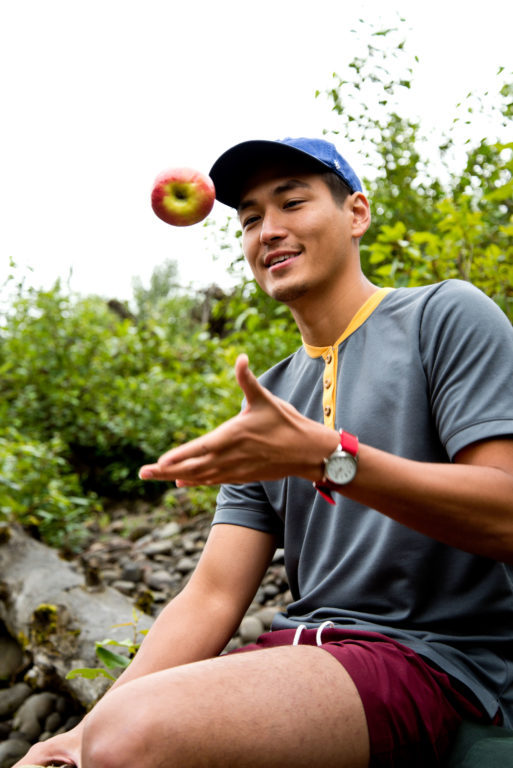 As sewists, we understand the power that making our own clothing gives us. First, it gives us the ability to build an outward identity that matches our inner one. We can create a look for ourselves that expresses exactly who we are and how we feel about ourselves at any given point in our lives.
Second, it gives us the power to create clothing that fits our bodies in the way that we prefer. We don't need to be beholden to the size ranges, standards, and preferences of clothing manufacturers to have clothing that celebrates the bodies we have, and does it in the way that we want.
For both of these reasons, sewing your own clothing can be a powerful tool for all of us, but especially those of us who are marginalized by the status quo. And the truth is, most of us are marginalized in one way or another. Of course, some of us have a harder time than others. But I have rarely met someone who didn't have difficulty with clothing, whether they're large, small, tall, short, disabled, or simply can't find clothing that matches who they are.
In this way, sewing has the uncommon power of inclusiveness. In fact, I believe this inclusiveness of both personal identity and body diversity is what makes sewing compelling to all who love it. We can create and be a part of this community, no matter who we are. That is the ultimate power sewing gives.
But for many people, there is a wall between them and this sense of power. Because of this wall, they are hesitant to try sewing, or maybe they never even consider it in the first place. It may sound strange, but that wall is made of stigma: the stigma of the feminine and the domestic.
It is an unfortunate fact, but many of the things associated with the sphere of women, and particularly with domesticity, are still seen as low status. This is true in the workplace, where important jobs traditionally held by women such as teaching and nursing are not given the respect they deserve. It's true in our personal lives as well, with many men and boys discouraged from adopting "feminine" interests and pursuits.
The reasons for this are complex and varied, but the repercussions are vast. Many people, including a lot of women, believe that sewing is not for them.
In episode 3 of Seamwork Radio, I spoke to sewing enthusiast Matthew Holloway about his journey to sewing. He said, "It was normal for women to sew and as a boy and a young man interested in sewing, that wasn't normal for me to be interested in. A lot of my childhood was probably informed by what other people thought was normal for me to be doing." It wasn't until he was an adult that he found the ability to reject this idea, and discovered the power to create the clothes he wanted, to fit his body and give him the joy of making.
His story is similar to that of many men who come to sewing as adults. But for every person who does sew, there are many more who never even think about what sewing can offer them.
We'd like to do our part to break down that wall of stigma that separates so many people from a craft that would bring them real joy, whether they are men, women, feminine, masculine, tall, short, big, small, or any other variation on humanity. Everybody sews.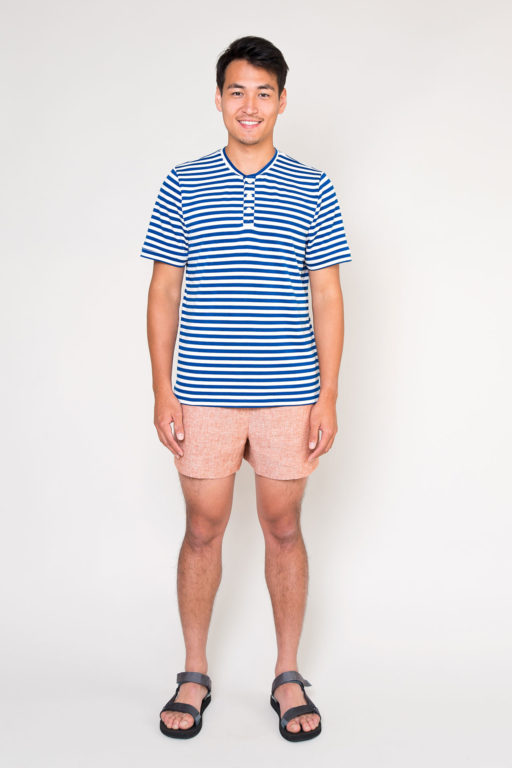 The Eugene henley top.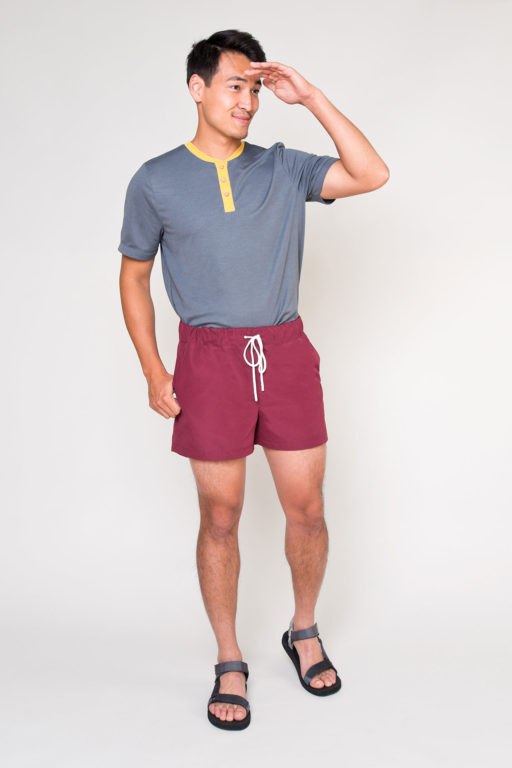 The Harrington trunks.
This month, we have two new patterns that celebrate the inclusiveness of sewing. The Harrington trunks are our first swimwear pattern for men, with simple vintage-inspired style lines that would work just as well as board shorts for people of any gender. The Eugene top is equally versatile, with a henley neck that all of us can wear.
We've also got some great articles to encourage everyone out there, including Katie Whittle's article on Androgynous Alterations or a how-to on matching stripes that you can use right away to make either of this month's patterns. And on Seamwork Radio, we've got another great interview with a man who not only sews, but has also created a way for anyone to generate their own customized patterns.
Because sewing is for all of us.
Join the Conversation
Sign in or become a Seamwork member to comment on this article.