Do you ever get a little bit of anxiety whenever you try on a muslin? I do. Making a muslin takes out a big wedge from my creative time, so I worry that the thing won't end up fitting me, and I will have wasted a bunch of time, energy, and fabric.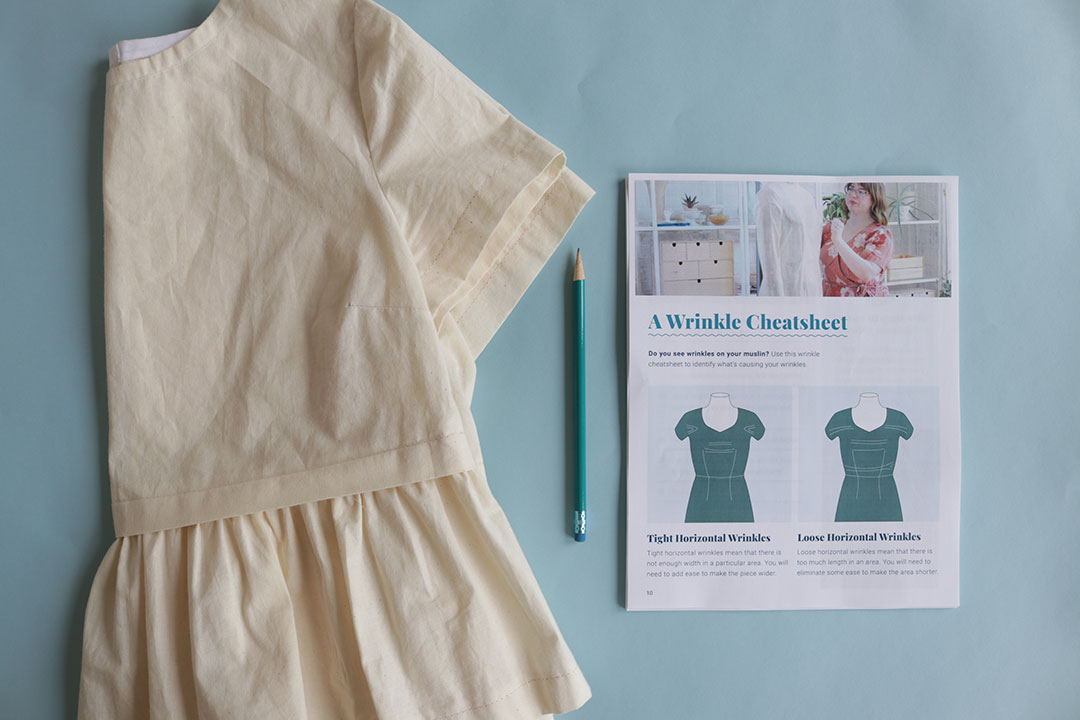 I recently sewed up a pattern and ran into a straightforward fitting issue, but it didn't feel straightforward at the time. In this project diary, I'll show you how I solved a fitting issue using the free downloadable fitting journal from Seamwork and some treasured advice from my coworker, Haley. At the end of this project, I gained some valuable confidence in fitting muslins and added two new dresses to my wardrobe.
I even made a little video project diary if you want to see the dresses in action!
Linen or Rayon? Both!
I really wanted to make the Mina dress when it came out because I love a babydoll silhouette and the little pleat detail at the waist sold me on this design. But I immediately found at least four fabrics in my stash that would work, so I whittled them down to a plain black linen and a fun, printed rayon.
So which one do I choose? Do I want the breezy comfort of linen, which would give me a more defined babydoll silhouette? Or did I want more drape and a subtle babydoll silhouette from the rayon? I settled on both! There are two versions of Mina, so why not make two dresses?
A Fitting Hiccup at My Shoulders
I ran into a fitting issue when I made a quick muslin of the bodice. The muslin felt strangely tight at the shoulders, but I had excess fabric across my chest. I also noticed that the shoulder seams pointed up toward my ears instead of laying flat across my shoulders. All of these fitting issues were around my shoulders, so I figured something might be off there.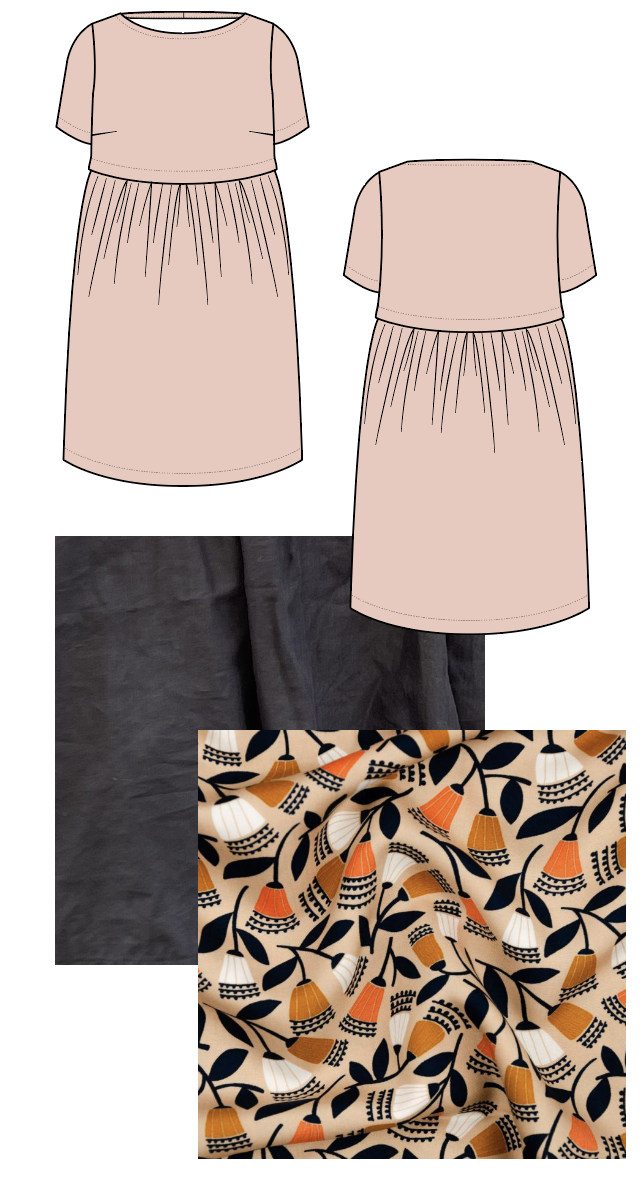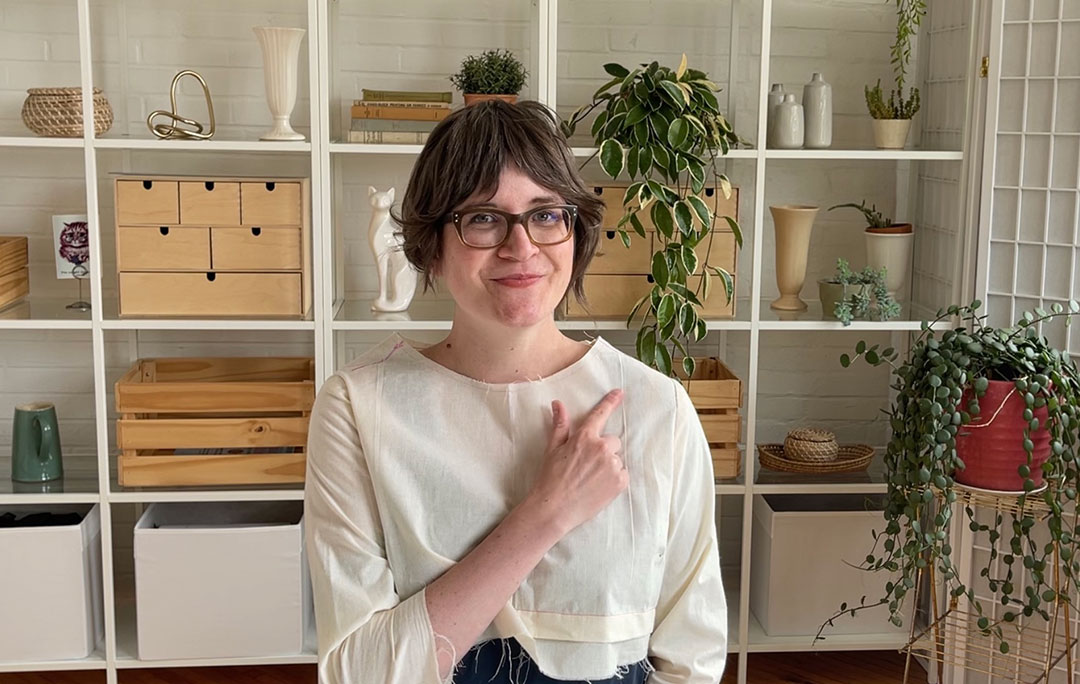 So I picked up our free fitting journal to get some help. This journal accompanies our How to Fit With Confidence class. I worked with Haley—who designs all of our patterns—to create the class. I learned so much along the way, so I'll share some of my favorite takeaways with you, starting with some sage advice: just fit what you see.
Fit what you see
Haley says in the How to Fit With Confidence class to forget official pattern adjustment nomenclature and fit what you see and feel. This is probably the best fitting advice I've ever gotten once I took it to heart.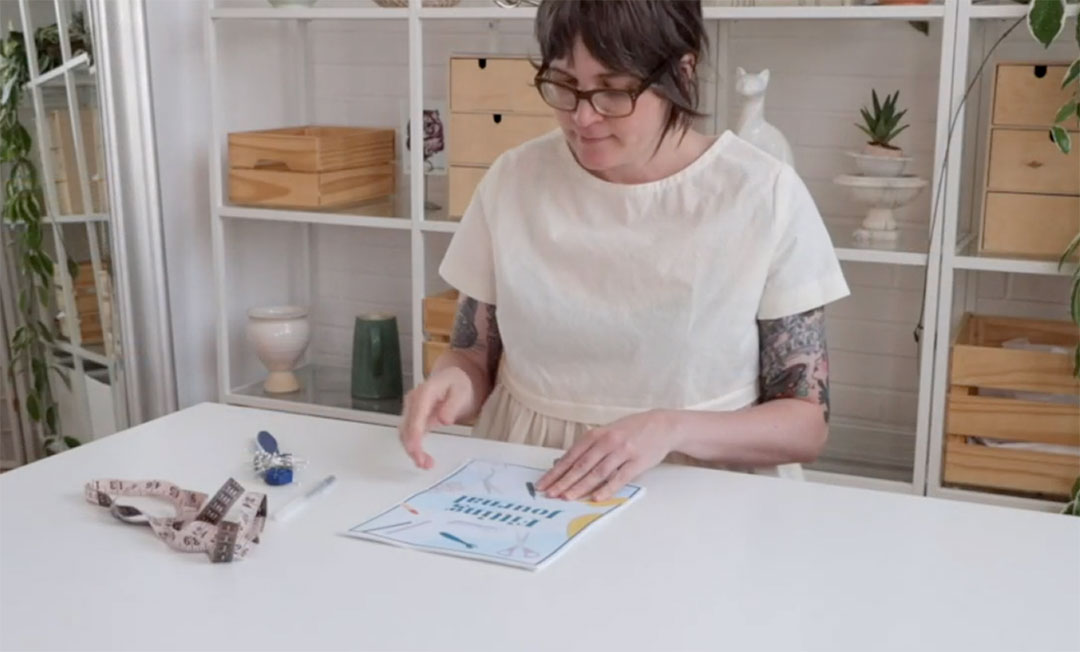 When I first tried on my muslin, I started to get a little anxious, so I opened up a book to find the name of the adjustment I might need. Was the excess fabric related to the shoulder seam? Do I need a bust adjustment, or do I have square shoulders? Oh gosh, am I doing to have to make a million adjustments? It turns out Haley was right; I didn't need to mess with the terminology.
In the class—and in the fitting journal—Haley shows you how to interpret the wrinkles on your muslin. I had loose wrinkles, and no matter what, I knew I needed to reduce fabric somewhere. Ok, there's a helpful clue, but then what?
Just Start Pinching
If you see excess fabric somewhere on your muslin, Haley advises you to pinch your muslin where you see the fitting issue (conversely, you will slash your muslin if you need more room). So, I just started pinching.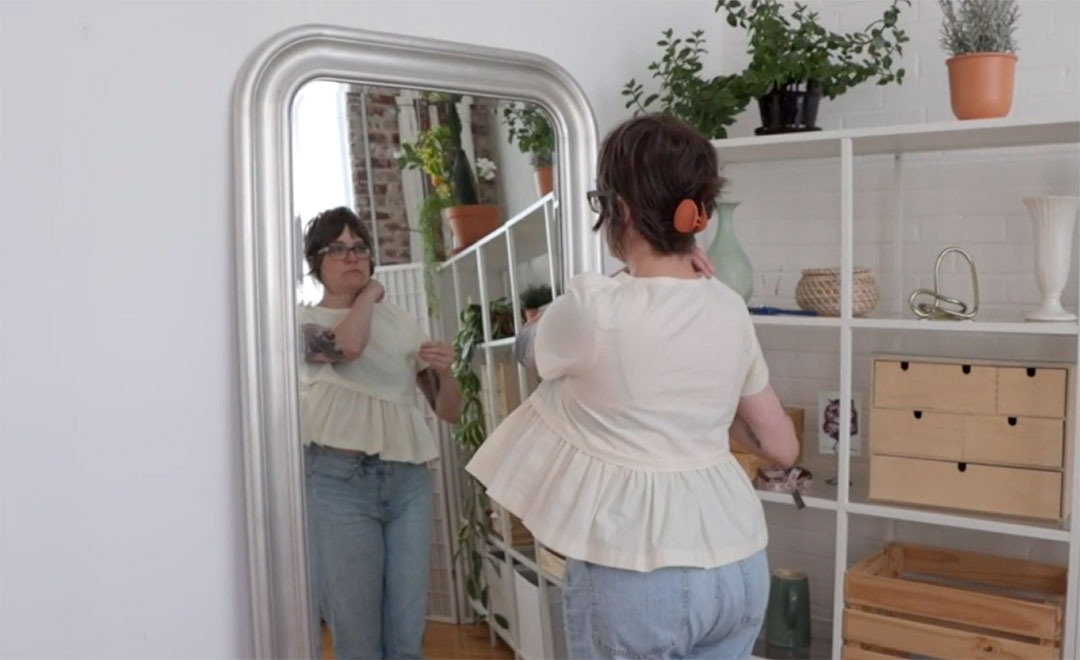 Pinching across the chest didn't help. Pinning down the chest didn't help. However, when I pinched at my shoulders, the wrinkles disappeared as the excess fabric across my chest smoothed out, and the top rested nicely across my shoulders.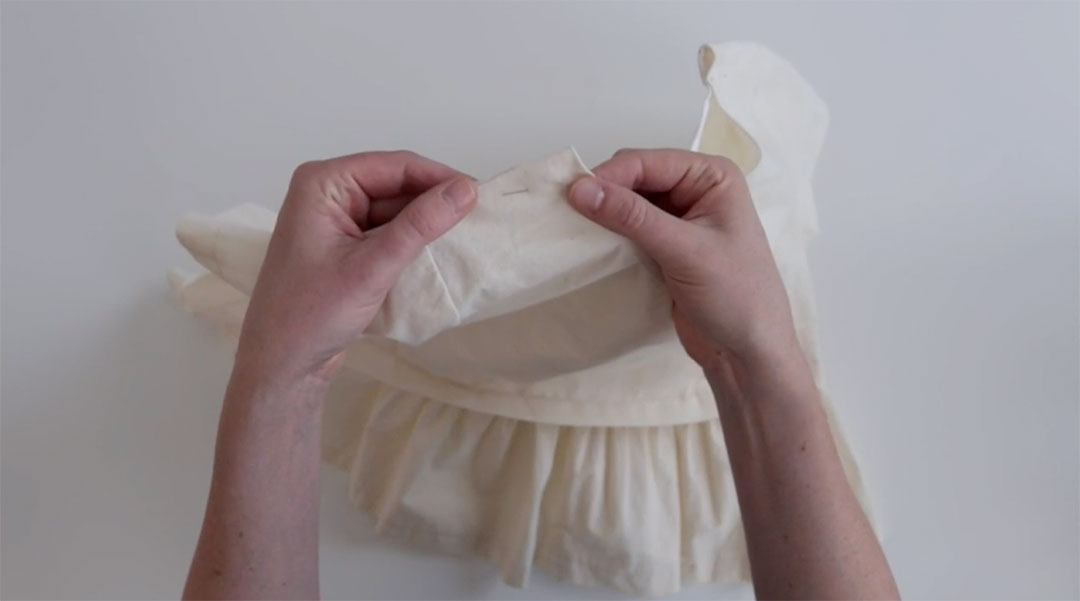 Wait, is it really that simple? This time it was, and while fitting issues can cascade and there are more challenging adjustments than a quick shoulder slope fix, sometimes simply pinching along the seams can do so much to improve the fit.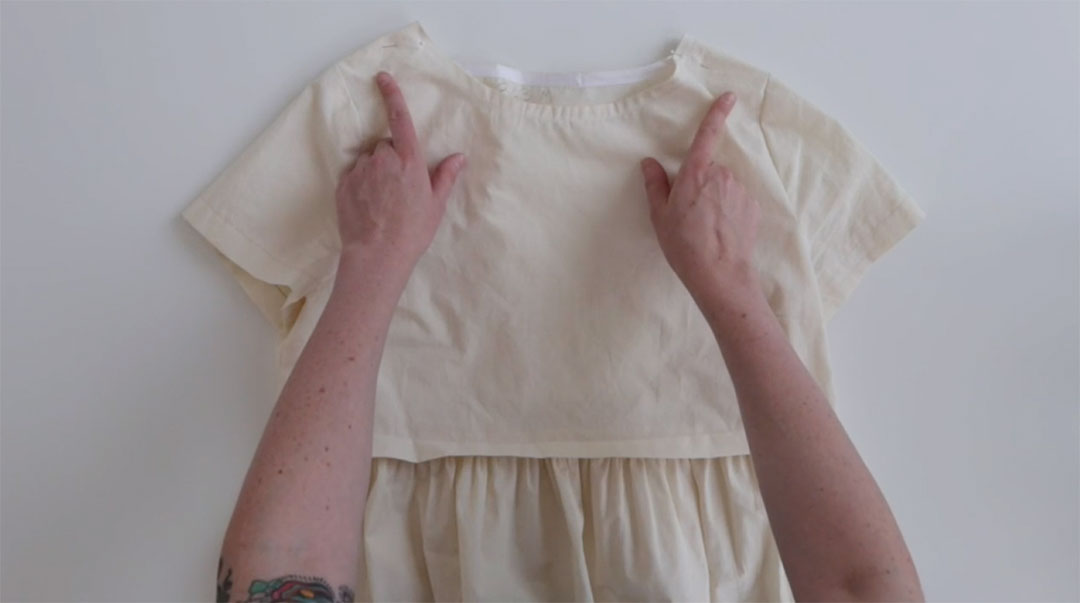 I didn't need to know the name of this adjustment. I just knew that I had a little bit of extra fabric at the shoulders, and I had to pinch it out. It's liberating not to have to worry about the nomenclature right away. I learned the proper adjustment name later, and that's great, but ultimately, I just needed to fit what I saw.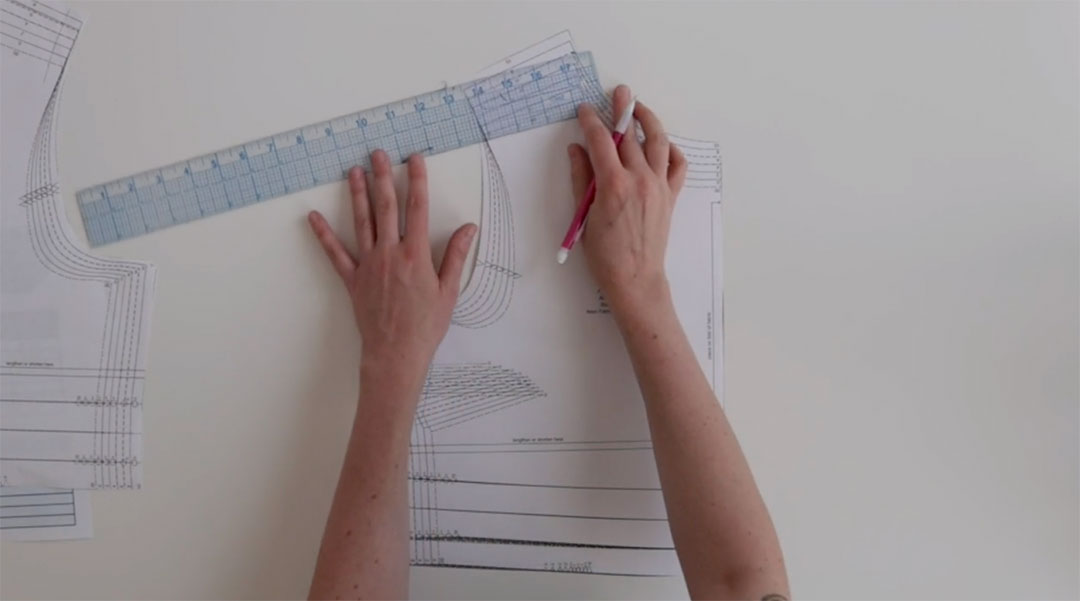 That being said, if you want to learn how to make a quick shoulder slope adjustment (hey, it does have a name!), there's a step-by-step video and tutorial over in the Classroom.
My Finished Dresses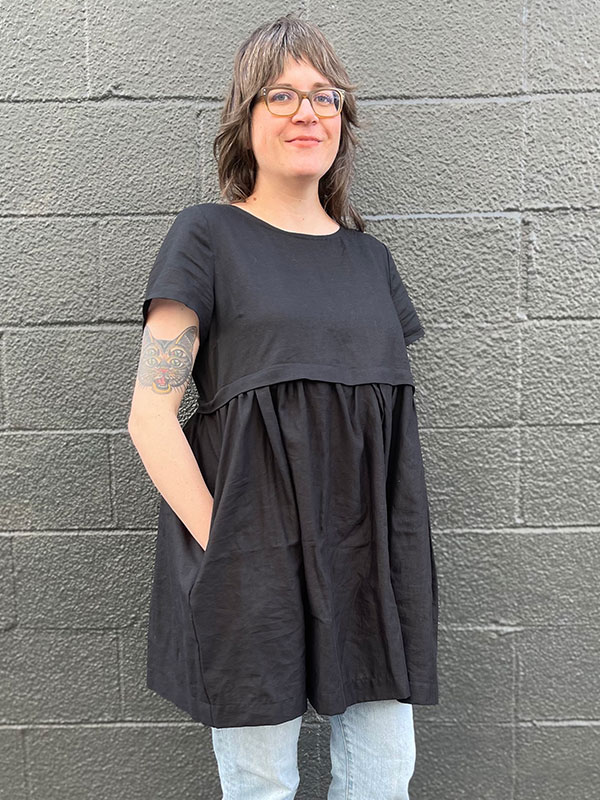 I made a short-sleeved version of Mina in a lightweight black linen from my stash. It ended up being a little transparent once I put it on, but it looks nice layered over jeans or leggings. Notice how the linen makes a stronger babydoll silhouette, and the fabric sort of floats away from my body.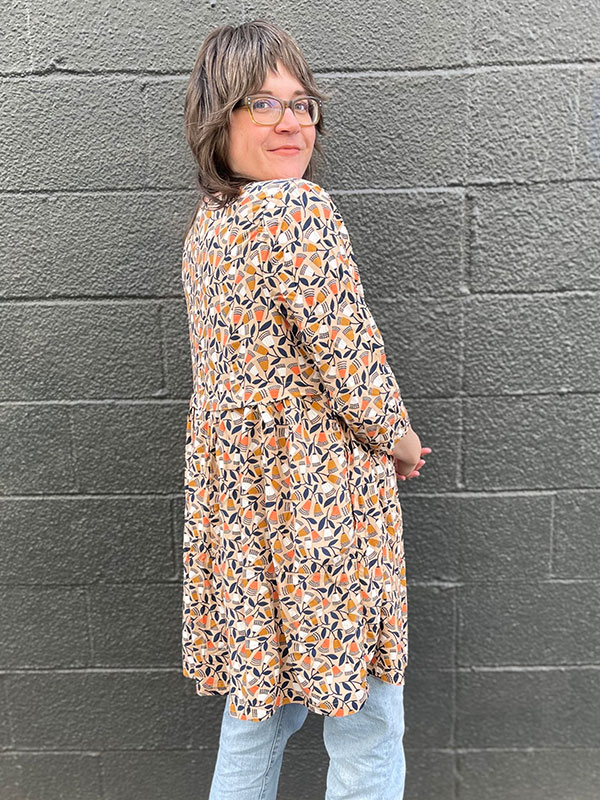 I made a long-sleeved version of Mina in a Cloud 9 rayon. Notice how the rayon has more drape and body than the linen, so the dress hangs closer to my body. A simple fabric swap can make a big difference in silhouette!