If you're creative, you probably spend a lot of time on Pinterest getting ideas. It's a great place to find inspiration for your sewing projects, but it can be completely overwhelming. It's like drinking from a firehose of inspiration!
You also probably sometimes get stuck in analysis paralysis because of the sheer volume of ideas you can find there. So the question is: how can you effectively collect inspiration without feeling frozen with indecision over all the possibilities?
If you log into Pinterest and feel simultaneously inspired and totally overwhelmed, Sarai and Haley are here to help. Sarai and Haley use Pinterest a lot for their work here at Seamwork and for their own personal sewing projects. In this video on our YouTube channel, they'll share 5 ideas for how to use Pinterest and then some hot tips for maintaining an effective Pinterest inspiration board.
Idea 1: Create a core style board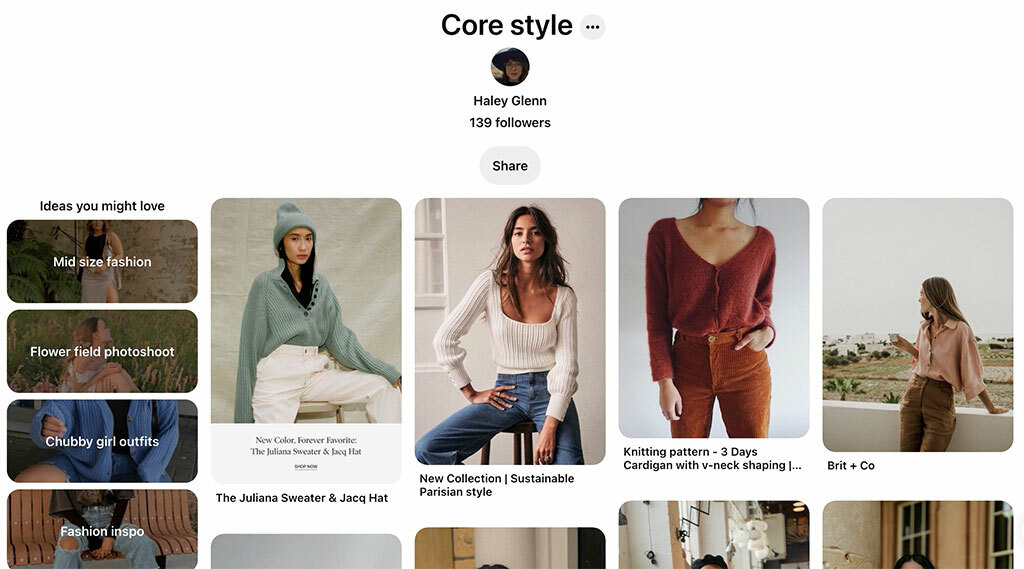 If you create a central place for things you identify with your style—not just fashion inspiration but art, movies, nature, and colors—you'll have one place to see a combination of things that represent you.
Your core style can seem hard to define, but if you create a board where you can store anything that inspires you, then you'll start to see themes, silhouettes, and colors emerge. If you need help with your core style, Seamwork members get a free Style Workshop eBook, which walks you through 10 exercises to define your core style. You can download it here.
Idea 2: Use feeder boards
A feeder board is one big board that stores all of your ideas. It could even be the same as your core style board. Feeder boards are helpful because you can store everything on one board and pull ideas into other, more specific boards. For example, your core style board can serve as your feeder board, and you can pull ideas from that board to separate boards for different seasons, travel, or other more specific ideas.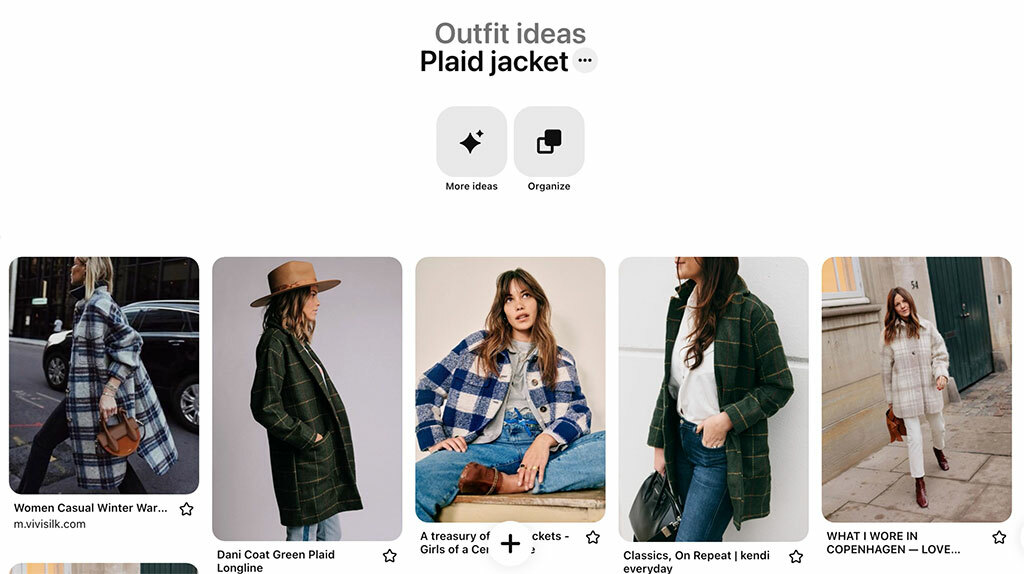 Or, you can make feeder boards for each season, capture all of your seasonal inspiration in one place, and then pull from there to create individual sewing projects. For example, collect inspiration for fall and then pull out the ideas that coordinate with a specific fall project, like a denim jacket or a pair of trousers.
Idea 3: Create a project queue for the season
If you want to use Pinterest beyond the inspiration phase of your sewing, you can create a project queue for the projects you will sew next. Make boards for things you want to sew and arrange the projects in order, even pinned alongside fabric so everything is all in one place. Use the section features in boards to nest ideas.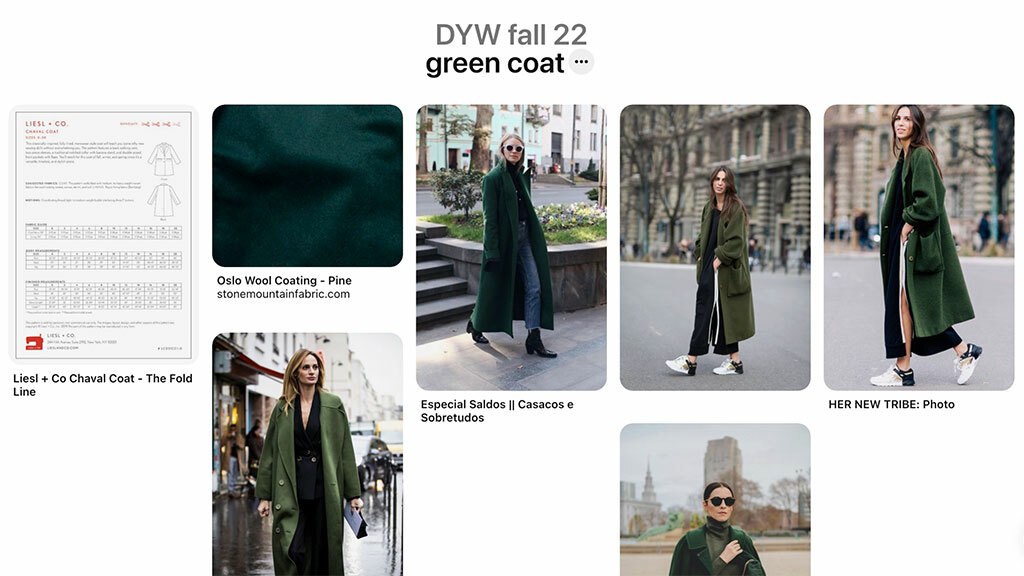 Creating project queues is especially helpful for our Design Your Wardrobe course. You can pull ideas directly from your mood board into your queue, which gives you a digital sewing queue.
Idea 4: Create a board for styling ideas
Another idea for Pinterest is to create boards for styling ideas. So, for example, if you'd like to make a plaid coat, start collecting outfit ideas on a board dedicated entirely to plaid coats. Look for pants and shoes that look nice with a plaid coat. Or create a board that's a bit more general, like black jeans, sweaters, or summery dresses.
These styling boards can actually help you find patterns and fabric. Once you get a sense of the silhouettes and colors you like, you can start looking for patterns and fabric that match.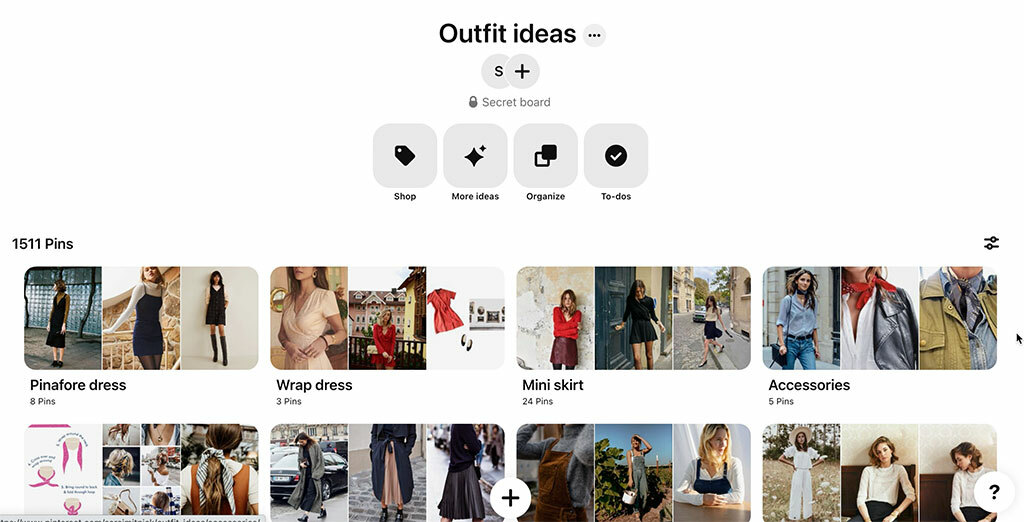 Idea 5: Create a wishlist board
Another idea is to use Pinterest as a wishlist and save the things you want to buy and make. You can save fabric, garments, patterns, notions, machines, and tools. A bonus is that you can send the board to anyone who might need to buy you a gift.
Having a wishlist can also make you think more about what you really want in your life. Sometimes trends are fleeting, or you feel pressured to make a popular pattern, but you don't necessarily need it in your closet. If you have a running wishlist on Pinterest, you can keep track of the things that grab your attention over time. That way you know you will wear them.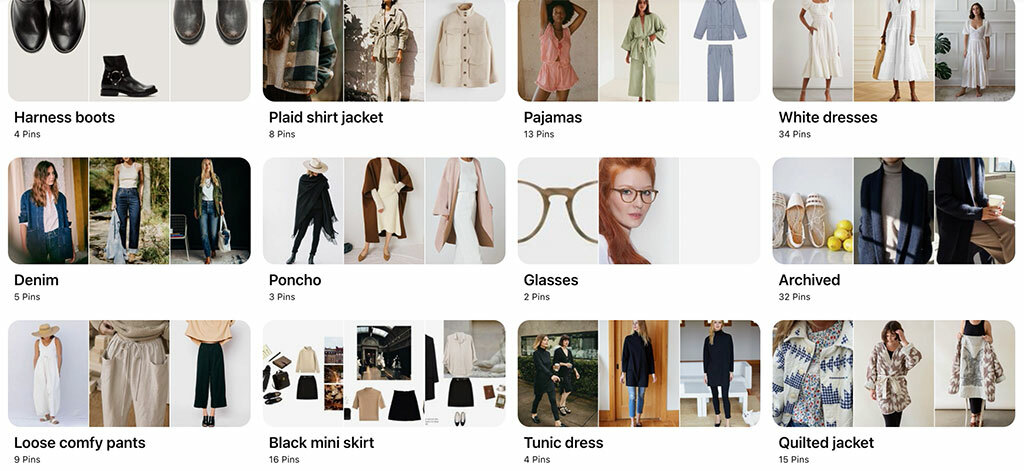 Now, instead of feeling analysis paralysis when you log in to Pinterest, you'll just have an organized place to store your ideas and plan your projects. If you want to extend your Pinterest board into an active sewing queue, check out our Design Your Wardrobe course, and you'll create a plan for the next 3-6 months of sewing.
Love the article? Pin it for later.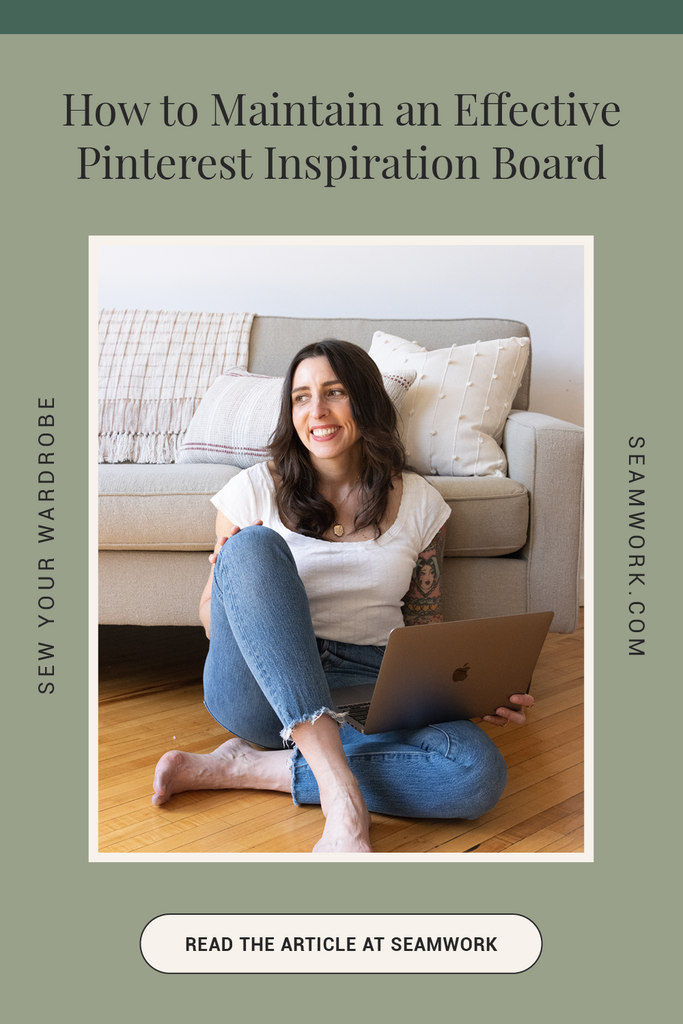 Join the Conversation
Sign in or become a Seamwork member to comment on this article.