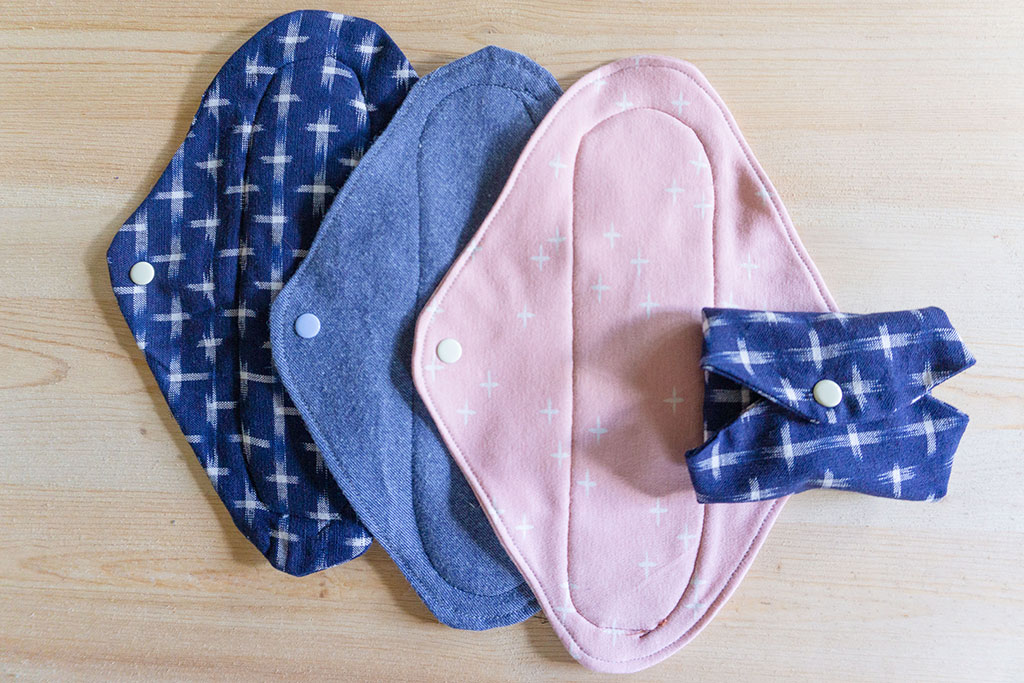 If you want to reduce your monthly trash, you might want to swap tampons for menstrual cups and disposable pads for reusable cloth pads. Since you know how to sew and you probably have a bunch of fabric scraps hanging around, this switch is very easy to make.
If you sew your own clothes, you're no stranger to thinking, measuring, and talking about your body, which is exactly what we're going to do. Get ready, because we are about to make your menstrual cycle so much more comfy!
In this tutorial, I'll show you how to sew cloth pads in a fun, simple way. My goal is to give you options, because there are so many ways to create these reusable menstrual products. So find the method you like most, the materials that make you feel good, and design your dream pad.
---
Why cloth pads?
Why would you want to spend time sewing reusable menstrual products? Here are just a few reasons:


It saves money⁠—don't believe me? Track your receipts for a few months.


It reduces waste


It uses up fabric scraps


Reusable pads are SO MUCH more comfortable


You can use them for your period, incontinence, post-partum recovery, or daily wear if you are used to wearing panty liners


If you want to maximize leak protection, don't miss Wallis's tutorial for sewing period undies in this month's issue! You'll practically be water-proof.
Now that you're convinced let's jump into making some reusable cloth pads.
---
Materials
The trick to a good pad is all in the layers. Pads are made up of a top layer, a lining or core, and a bottom layer. They attach with velcro or snaps.
Fabric Choices
For the outer layer of your pad, you have options. Consider how heavy your flow is, how sensitive your skin is, and the color—because these pads do get messy. The top layer of your pad will touch your skin, so choose something that feels nice. You can use the same fabric for the top and bottom outer layers, or you can mix.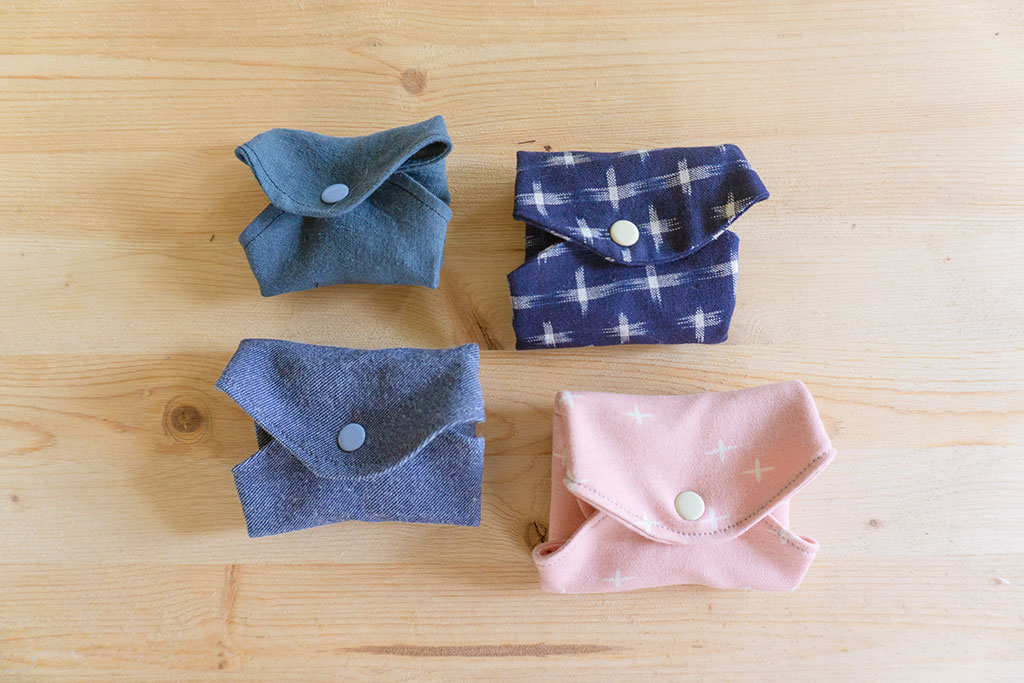 You can use leftover quilting cotton, linen, hemp, flannel, fleece, and thicker, more stable knits. For these pads, I used a double knit, cotton chambray, ikat, and some leftover linen from my Dorian pants that I made this month.
Liner Choices
For the liner of your pad, you need to think about your flow. You can sew all kinds of pads—thinner ones for everyday wear, long or wide pads for heavy flow, and anything between.
Suitable lining materials include flannel, cotton or bamboo fleece, terry (including French terry), sherpa, and hemp, bamboo, cotton blends. With all of these fabrics, you will need to layer them to reach the absorbency level that works for you. If you aren't sure, just examine the disposable pad you typically use or copy your favorite pad commercial and pour some (blue) liquid over the liner layers until you get the absorbency you need.
For this tutorial, I wanted to include the simplest, most effective option (in my opinion). Is it the most environmentally friendly? Well, it uses a synthetic blend that includes polyester, but I wanted to prioritize the ease of this project, so I chose a lining designed for absorbency. Bonus points: it has a really fun name—Zorb!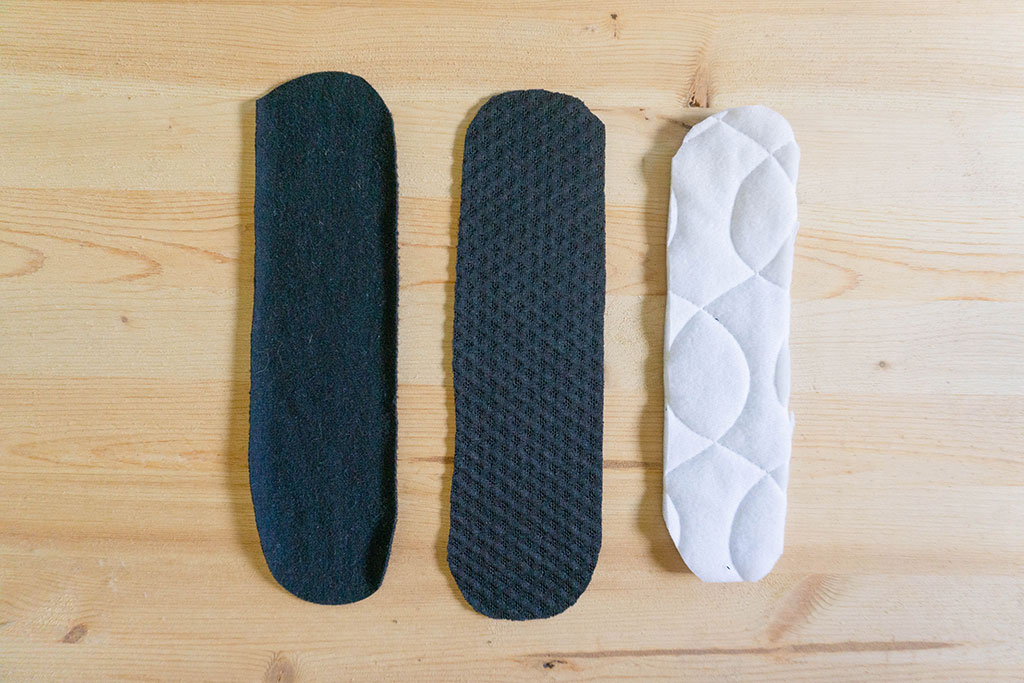 Zorb is designed for lining diapers. For this tutorial and the period panties tutorial, we tried two kinds, both purchased from Wazoodle.
The black, dimpled Zorb can be worn against your skin, but for several of my pads, I still chose to enclose it in bamboo fleece. The original Zorb is thicker, fluffier, and is not designed to be worn against the skin, so I enclosed it within two layers of bamboo fleece.
---
Create a Pattern
There are tons of free downloadable pad patterns out there, so I am just going to show you how to draw a quick and easy one. This isn't expert patternmaking, but it sure is fun.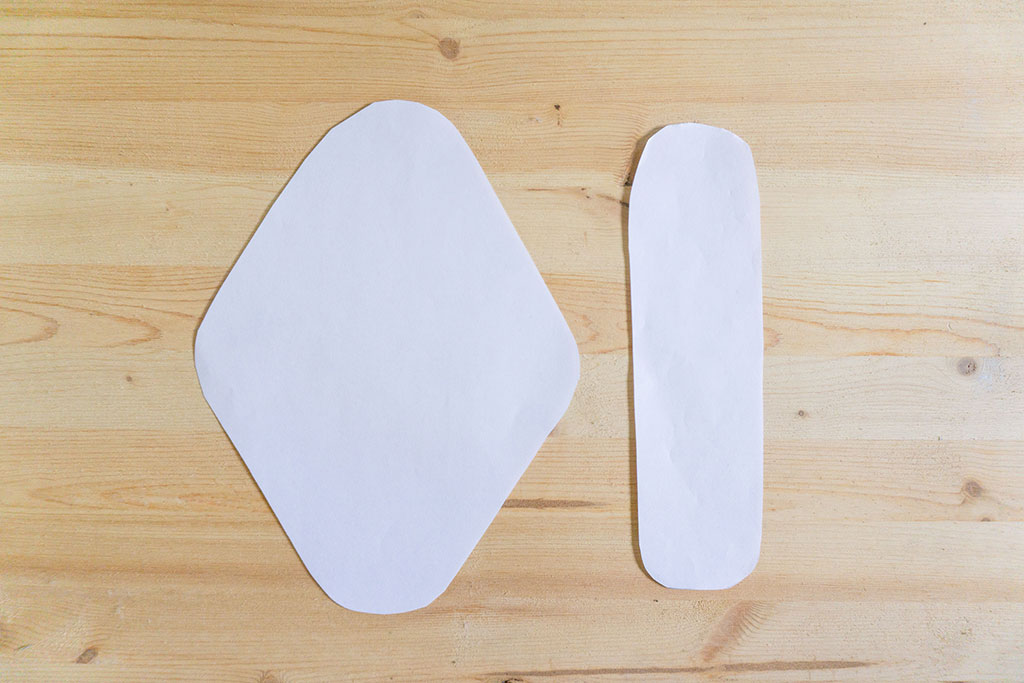 If you want to create your own pattern, you can simply trace an existing pad that you like and add seam allowance. You can add wings, make it as thick or as thin as you prefer, make it thin on top and wide on the bottom, and you can even measure the gusset of your favorite underwear to get a custom fit!
Some pads look like a figure eight with wings, some are squared off, and my favorites resemble rounded diamonds (or flying squirrels). Here's how I made mine, using my favorite disposable pad as reference.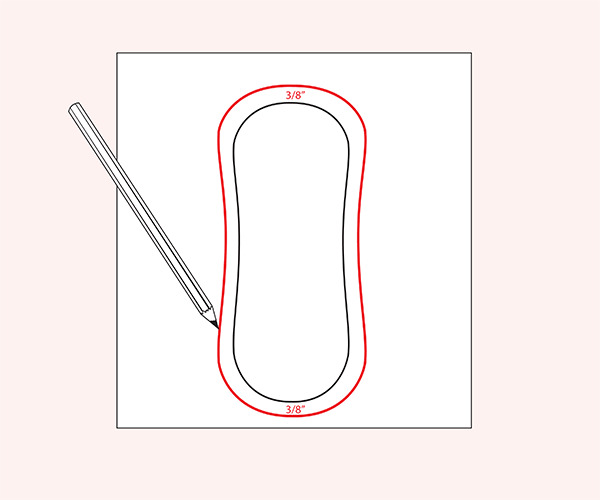 I traced a pantyliner to create my lining pattern piece and added 3/8" seam allowance.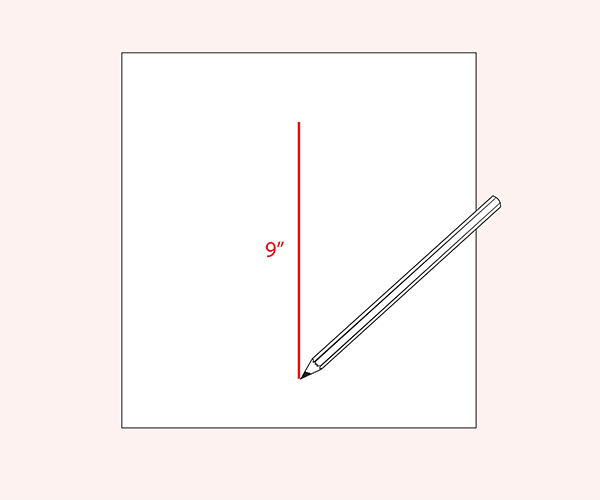 I measured the reference pad, and it was 9" long, so I got a blank sheet of paper and drew a 9" line.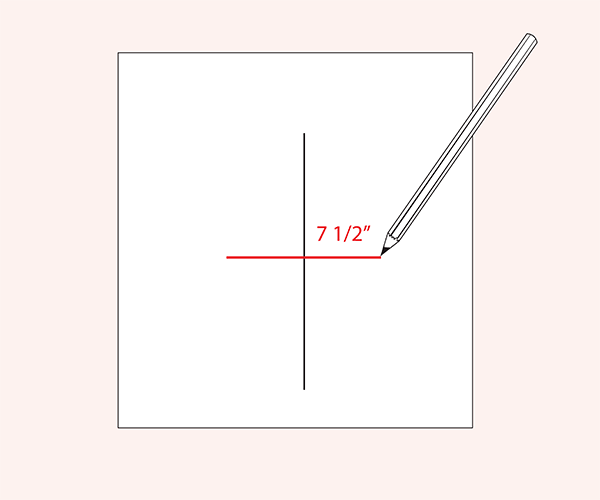 My reference pad was 7 1/2" wide, so I drew a 7 1/2" line in the middle of the line from step 1, creating a cross.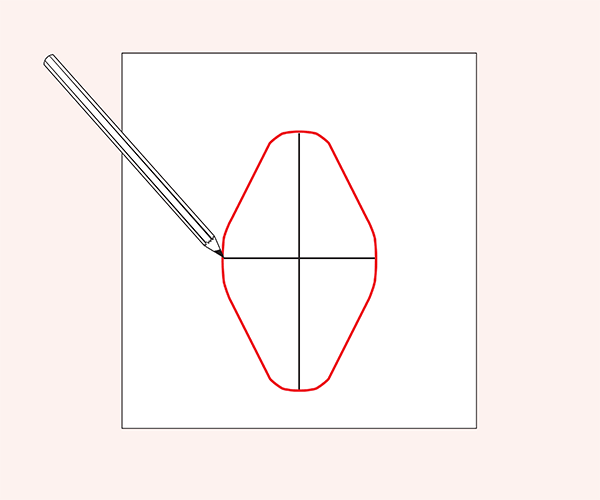 I connected the lines, creating a rounded diamond shape. You can use a curved ruler if you have one. Remember, this isn't expert patternmaking.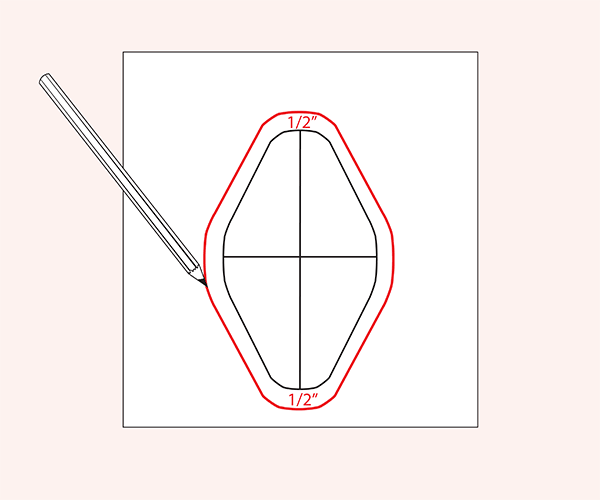 I added 1/2" seam allowance around the entire rounded diamond shape. This piece will create my upper and bottom outer layers.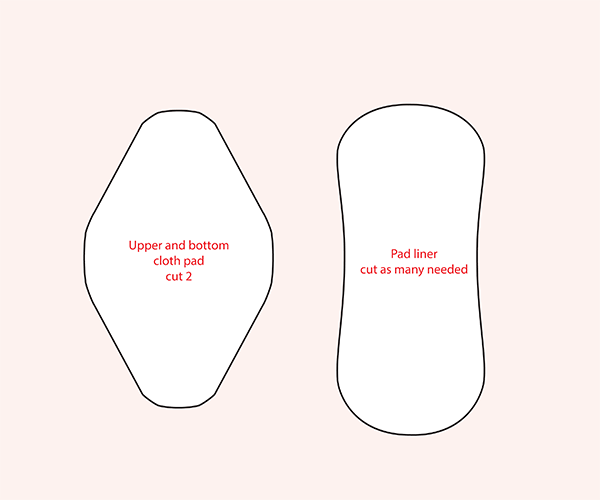 Cut 2 outer layers from your main fabric. Cut as many liners from your lining material as you need for your desired absorbency. For my project, I cut 1 liner in bamboo, and 1 in Zorb. For the heavy Zorb, I cut 2 bamboo liners to create a casing.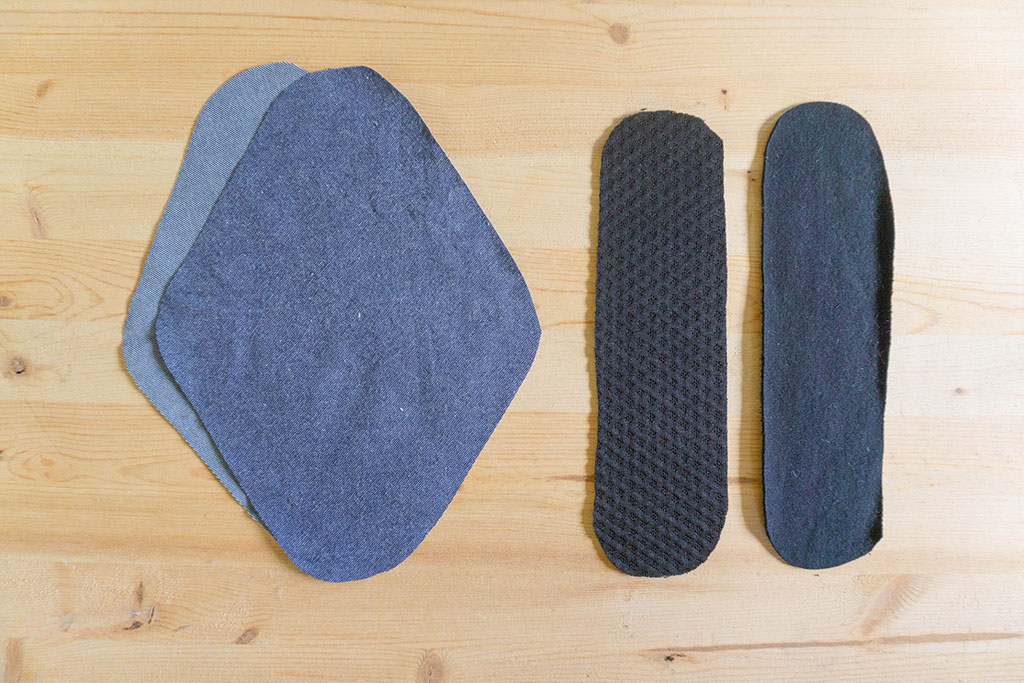 ---
Sew Your Pads
Just as there are dozens of free pad patterns out there, there are also dozens of ways to construct a pad. Here is an easy method for creating these rounded-diamond, flying-squirrel-shaped pads.
Construct the outer layers and liner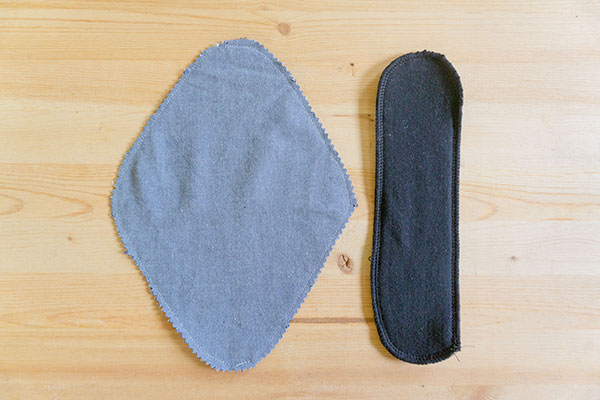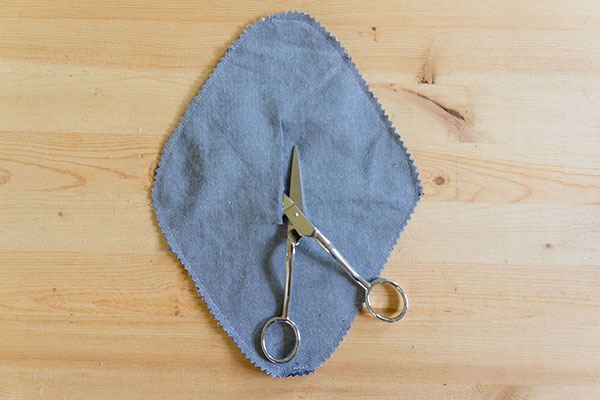 Construct the outer layers: With right sides together, place two outer pieces together and sew at 1/2". Trim seam allowances to 1/8". Using pinking shears can help reduce bulk.


Construct the liner: Stack the liner pieces so that the top piece has the right side facing up. This is the piece that will touch your skin. Pin or use clips. Serge or use a zigzag stitch around the liner to enclose the raw edges.


Cut a slit in the top outer layer and flip right sides out (don't worry, this slit will be covered up by the liner). Press.


Topstitch around the entire outer layers at 1/8" to secure.


Tip: If you are using two different fabrics for your outer layer, you can use the top thread color on your spool and the bottom thread color in your bobbin.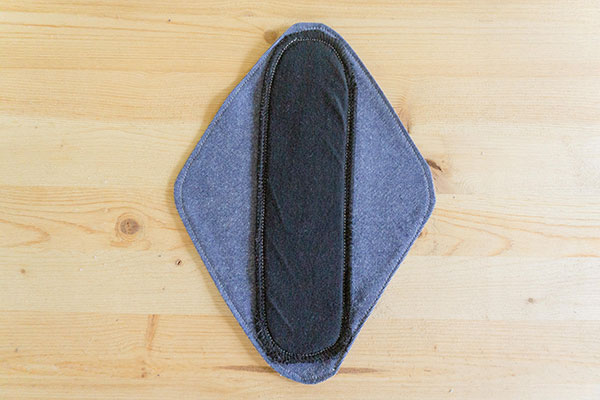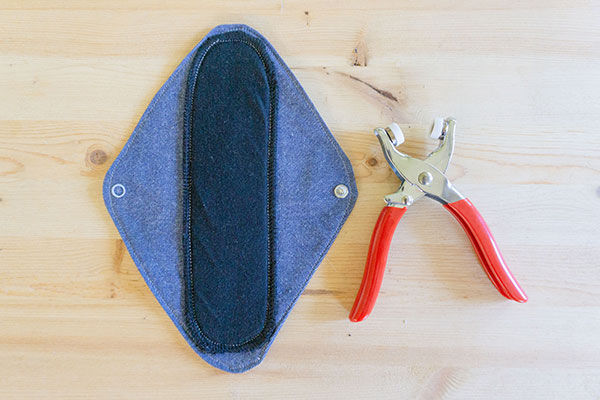 Sew the pad:


Place the liner right side up, on the top side of the outer layer, covering the slit. Pin or clip and stitch in place at 1/4".


Attach snaps or Velcro. Before attaching snaps, place the pad in a pair of your underwear to mark where you would like the snaps to close. You can include multiple female snaps if you want a multi-size pad. If you need help setting snaps, read this article: A Comprehensive Guide to Set-in Snaps.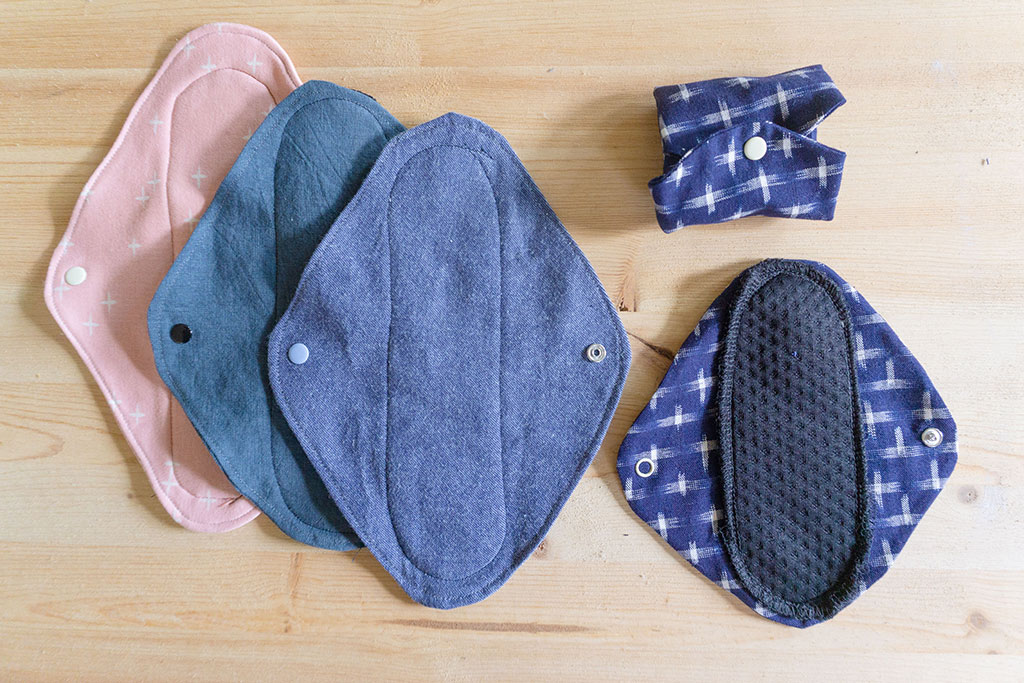 ---
Reduce Waste Each Month
The planet gives you a big hug for taking this step toward reducing waste and using your fabric scraps, and your bottom thanks you for wearing something more comfortable. Combined with handmade period undies, these cloth pads will keep you comfy and dry whenever its time to don them.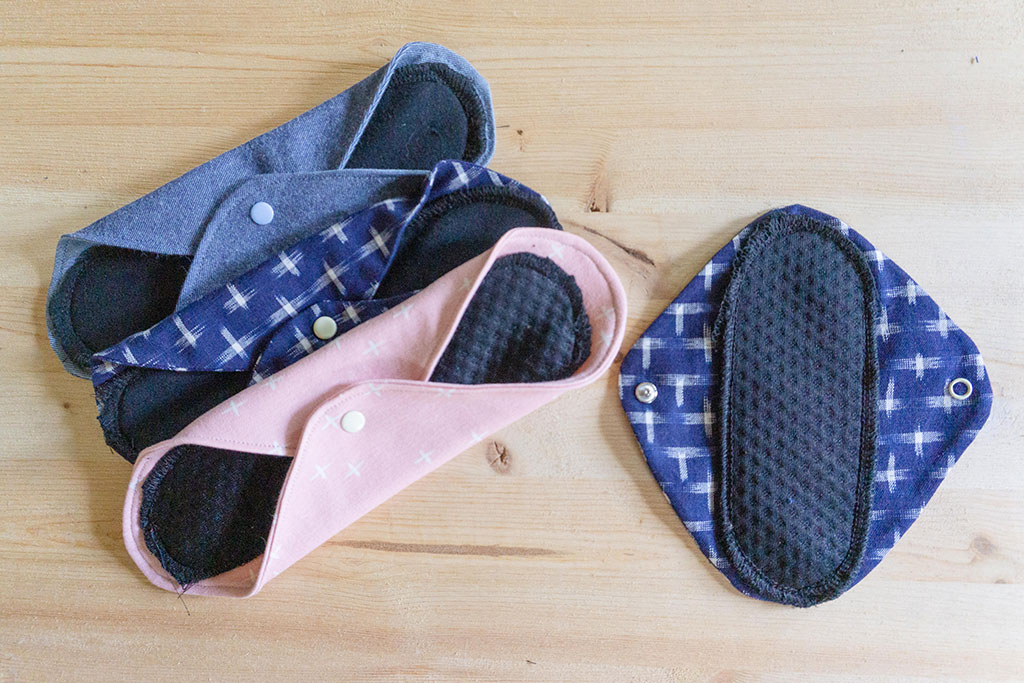 Join the Conversation
Sign in or become a Seamwork member to comment on this article.