Despite the title of this article, you'd be hard-pressed to find someone who would talk down on basics. Having a few go-to, basic pieces in your wardrobe can be the foundation of your overall style. Even if you dress to the nines every day, you have to admit, there's something invaluable about your favorite pair of pants.
With capsule wardrobes all the rage, we're all paying a little bit more attention to what makes up our wardrobes. But it can be overwhelming to start thinking about something as self-defining—and sometimes limiting—as a capsule wardrobe. That's where basics have the most power!
When you sew, the concept of a basic garment takes on a whole new meaning. It's no longer a garment you buy in a store and reach for day after day. If you know how to sew, a basic pattern becomes a starting point for all of the creativity you can imagine bringing to your craft.
This month, we want to challenge you to think hard about how you work with basics. What shapes are you drawn to? What do your basics have in common? Are you taking advantage of pattern hacks? (If not, please read on.) Do your basics limit your sense of style? If you had to pick one basic to take to a desert island, what would it be?
By answering a few simple questions, you'll leave this exercise with more than one idea for the next basic pattern in your sewing queue. Our Designer, Haley, volunteered to go through these exercises to show you how it works, using the Jane tee as an example. But remember, you don't need to be a designer to design your clothes—you only need your sewing skills.
What Makes a Basic? It's personal.
First, think about what a basic means to you. Basic doesn't necessarily equate to simple—it doesn't have to mean jeans and a T-shirt or a really easy pattern. It could be a fit-and-flair dress or a pair of well-fitted slacks. It could be something as broad as your ideal silhouette, or something practical, like the ultimate warm-weather staple that helps keep you cool in a hot climate.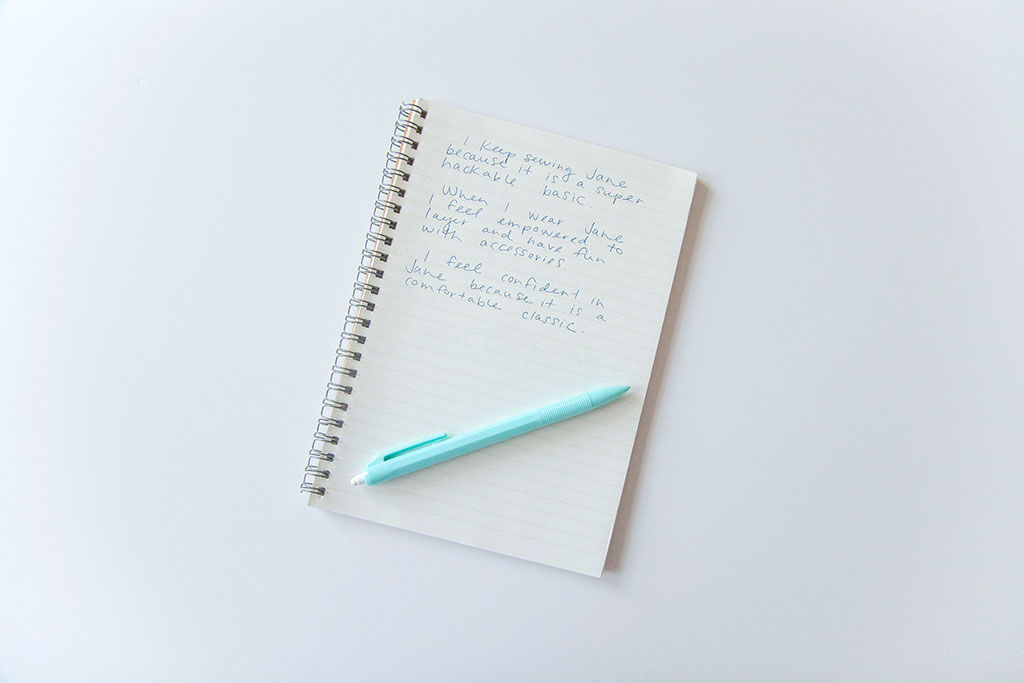 To start identifying your basics, ask yourself these questions, and jot down your ideas:



Think about the piece of clothing you wear the most: What do you feel like when you are wearing it? What goes through your mind when you grab it from your closet?



Think about a pattern you've made over and over again: Why do you keep sewing this pattern? Is it the fabric options? The comfort? The fit?



Think about a piece of clothing that makes you feel confident: Why does this piece of clothing make you feel so good? How is it different from your other clothes?


After answering these questions, you can start to identify some of the feelings you associate with the clothing you love to wear the most. It's a good idea to take special note of the qualities that boost your confidence because you can use these as a checklist when you are planning future projects.
Use Your Basics as Your Base
Since you know how to sew, your basics take on a whole new meaning. They are dynamic, changeable, and with the right fabric, you can make the same pattern three different times, and your friends who don't sew won't even notice that it's essentially the same piece of clothing.
"Answering these questions will help you learn to approach your patterns as mere suggestions, rather than strict blueprints."
Think about the power in that! A T-shirt is no longer a T-shirt; you can change the length, the sleeves, the neckline, add a pocket, add a button placket, slash and spread the hemline for a swing top, add a center front seam for color-blocking, pop a keyhole opening in the back, sew a peplum, turn it into a dress, add a tie-hem, sew a pleat at the back, install some grommets and create a lace-up closure, or add ribbing to the cuffs to make a retro baseball tee. All of that and more is possible with just one pattern as a base.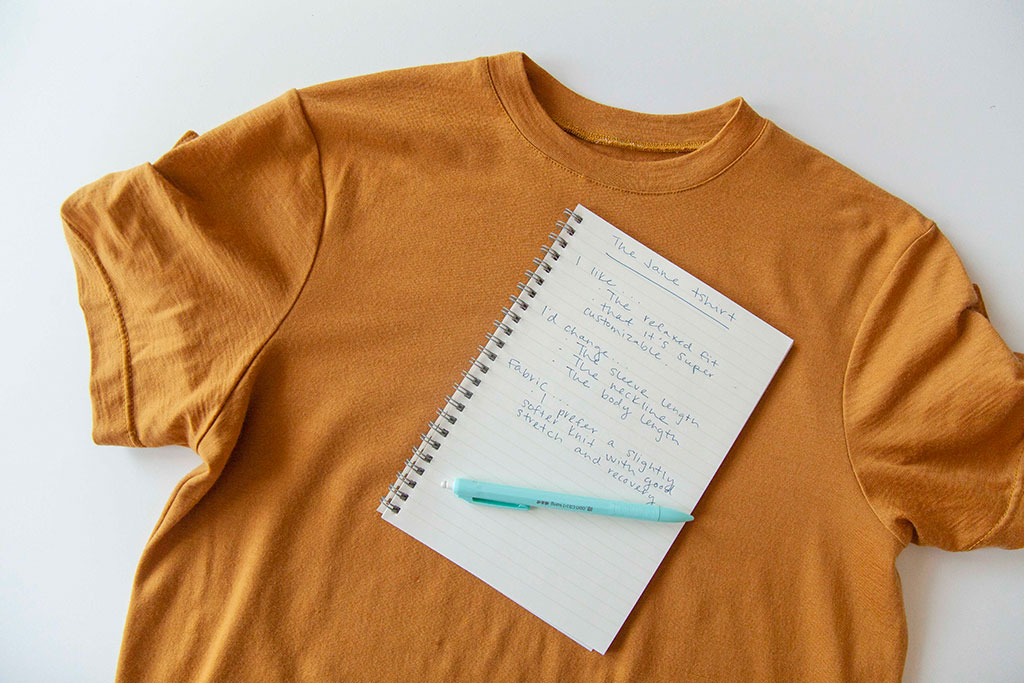 For the next set of questions, think about your ideal base—in other words, a garment that could serve as the starting point for a treasured wardrobe staple. Answering these questions will help you learn to approach your patterns as mere suggestions, rather than strict blueprints.



Pick a basics pattern that you like and make a list of the qualities you like about it: What details do you love? How do you feel about the silhouette? What can you wear it with?



Think about how you'd change the pattern to make it more your style: What exactly would you change about it? Is the neckline sort of off? Is it missing any details, or does it have too many details?



Think about the fabric possibilities: Can this pattern be sewn in a few different types of fabric? How does fabric affect the silhouette, the comfort, and the ways you can wear it with your other clothes?


Homework: Make Your Favorite Pattern Three Times
Now that you've answered some important questions to outline your feelings about your favorite clothes and the qualities of your ideal base, it's time for some homework. While you were reading this article, I bet that a few of your favorite patterns popped into your mind. Pick one of these patterns and reimagine it in three different ways. That's it. You can choose to sew it in these three different ways, or just sketch it in three different ways to get ideas flowing. The most important thing is that you take a basic that makes you feel good—confident, sexy, smart, quirky, whatever that means to you—and you use your imagination to transform it three different times.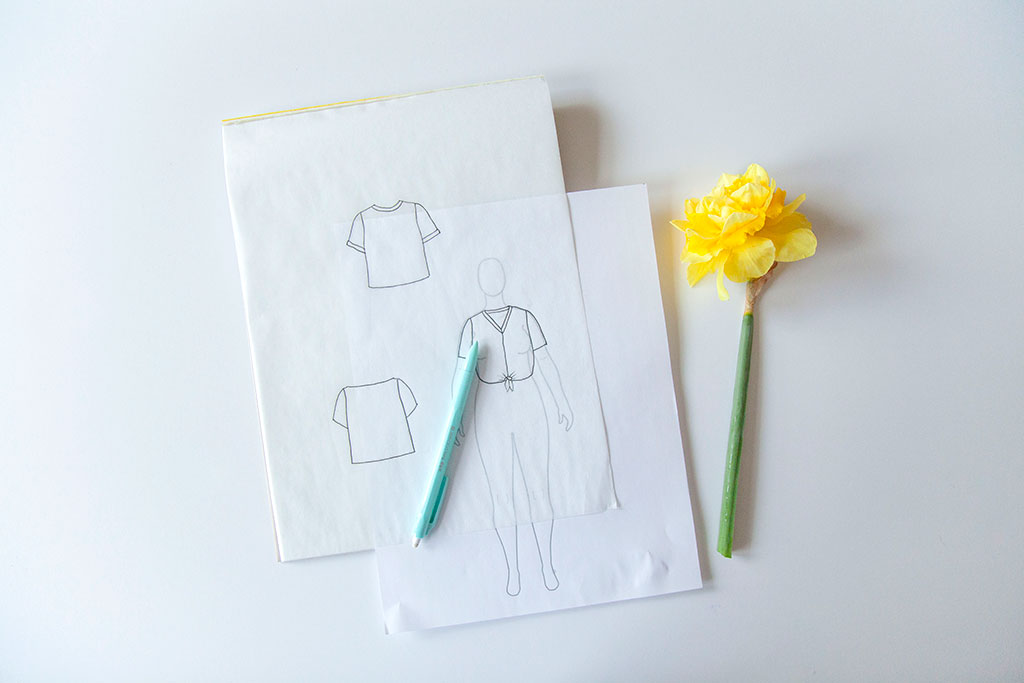 If you get stuck, browse our pattern hack archives for ideas. If you like some of the pattern hacks we created, the good news is that we teach you how to do them step by step.
Next time you go to sew, remember this article and give these exercises a try. Practice reimagining patterns that are more difficult to sew and that include more complicated design elements. Are you in love with the silhouette of a dress but it has too many fancy details? Just don't sew the details. Is your favorite shift dress boring you? Borrow the details from a different pattern. You'll soon be giddy with the options that sewing gives you. You might not be a designer by trade, but you have the sewing skills to create all these custom details, so pick a basic and run with it!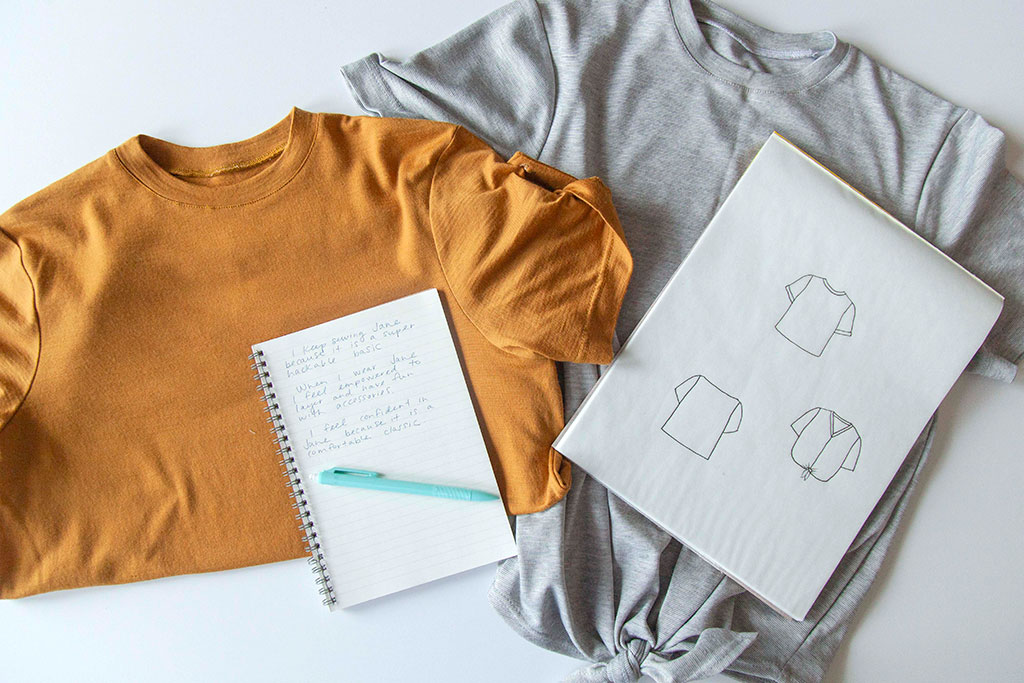 Join the Conversation
Sign in or become a Seamwork member to comment on this article.