When Haley designed this month's patterns, she was feeling inspired by how function met playfulness in the 90s and early-aughts.
"I wanted to make something sporty, functional, and elevated that could be worn by people of different gender expressions."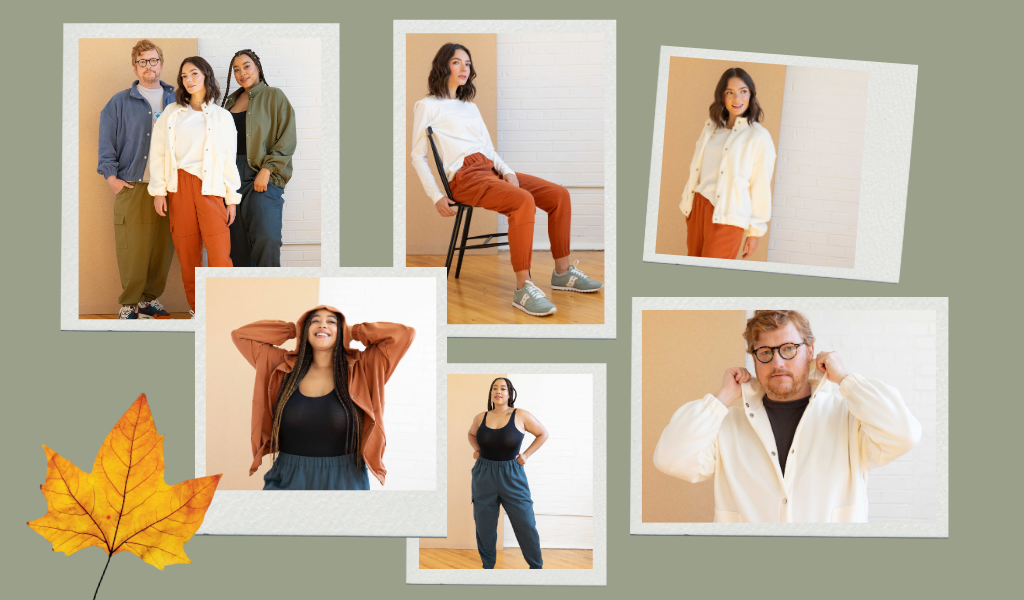 And so she came up with two patterns that you can wear together or separate—keep reading to meet the Andi jacket and Fallon pants.
Meet the Andi Jacket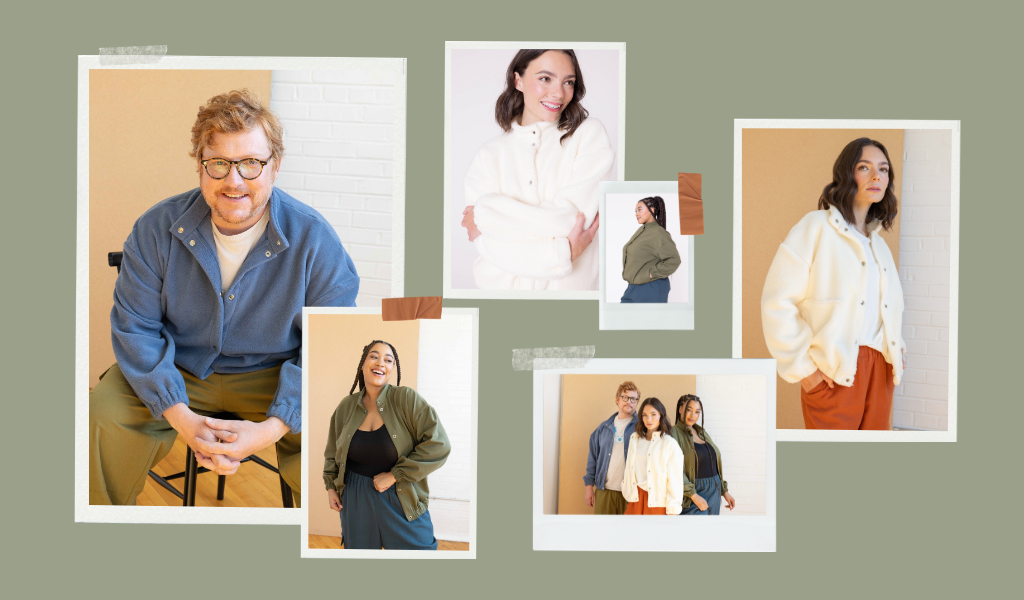 Andi is a knit jacket with a gender-inclusive fit that hits right below the high hip. It features drop shoulders and elastic casings at the sleeves and waist. The jacket closes with snaps up the center front all the way to a stand collar. The clever pockets are sewn into the side seam with a welt opening, for a polished look.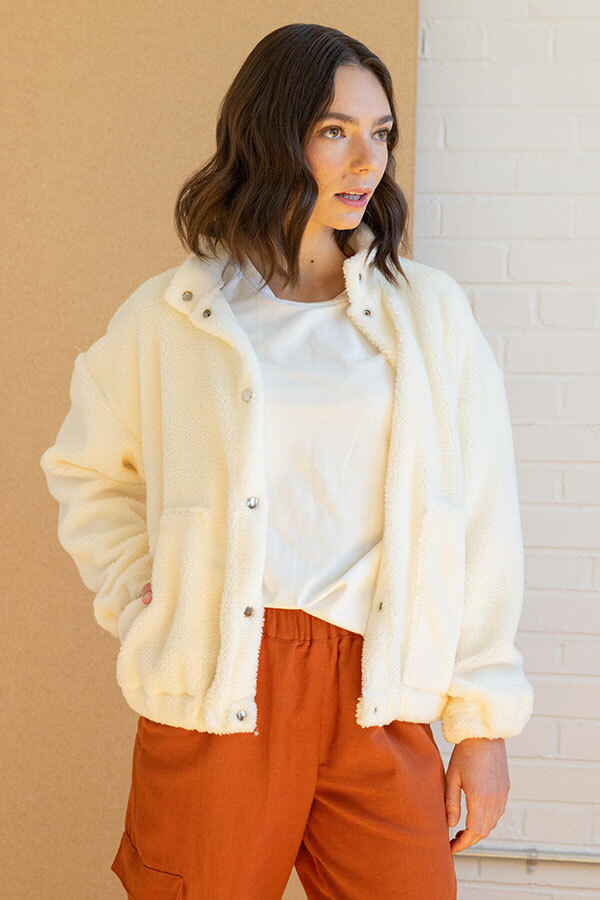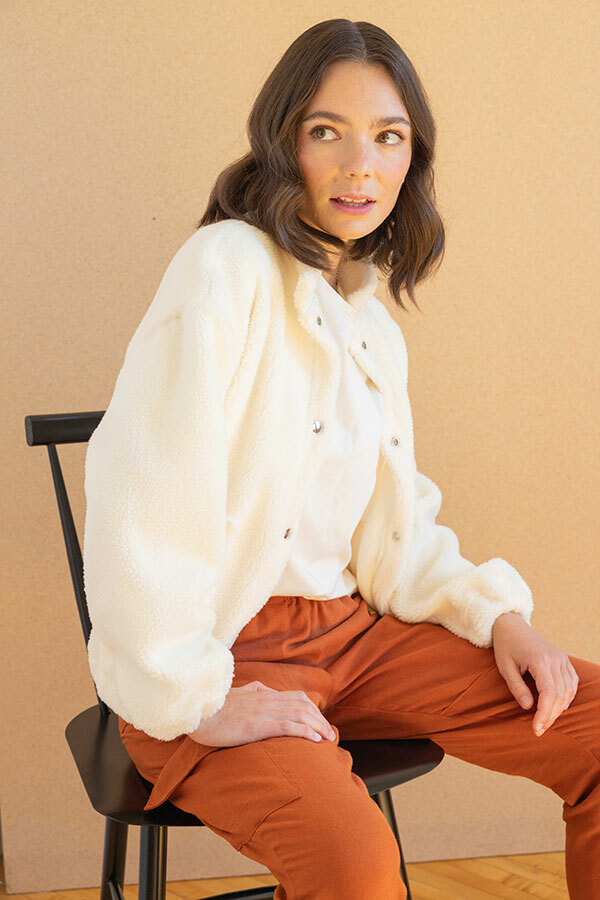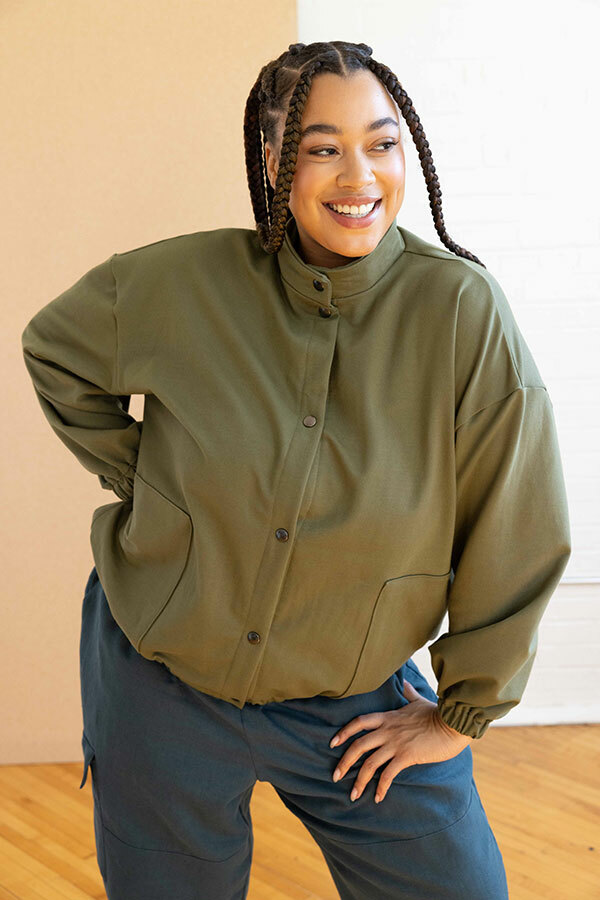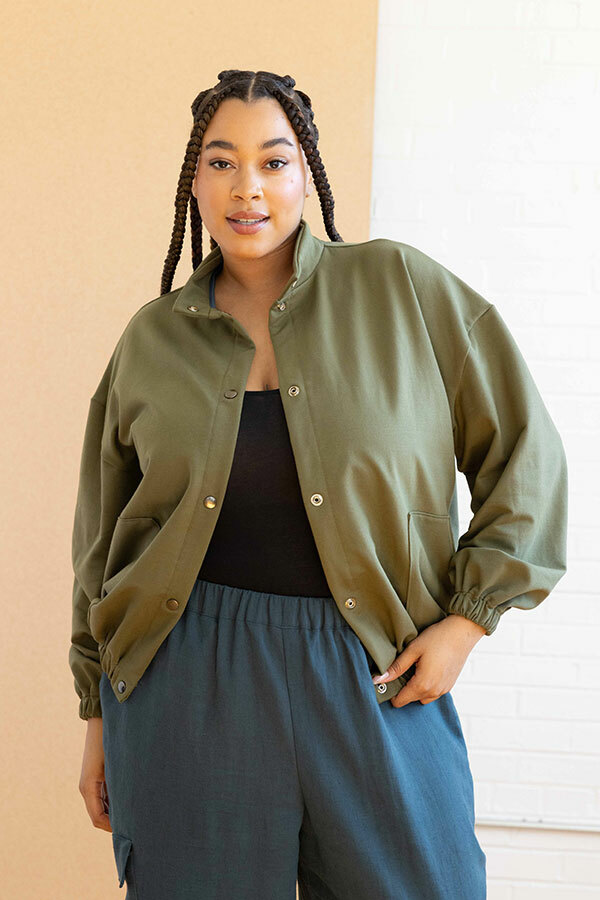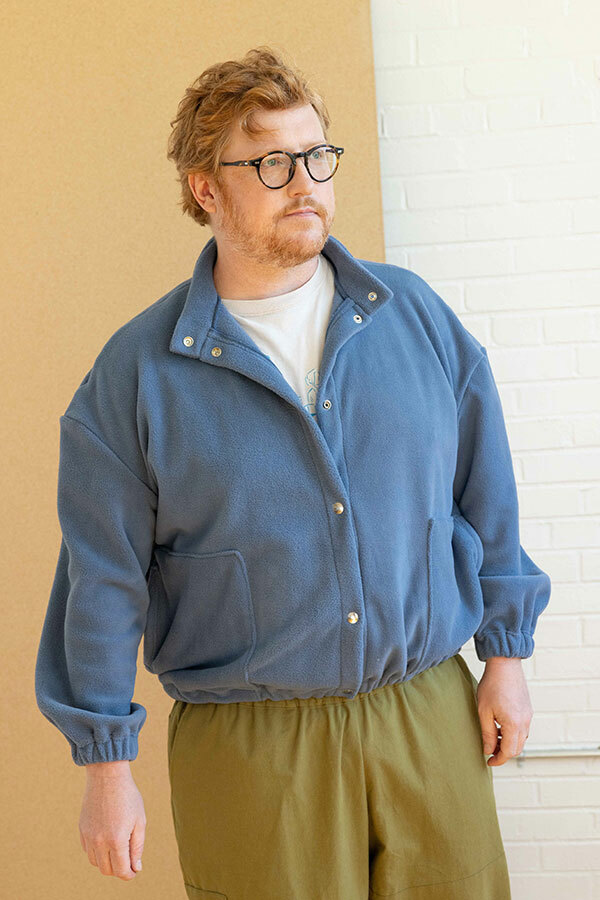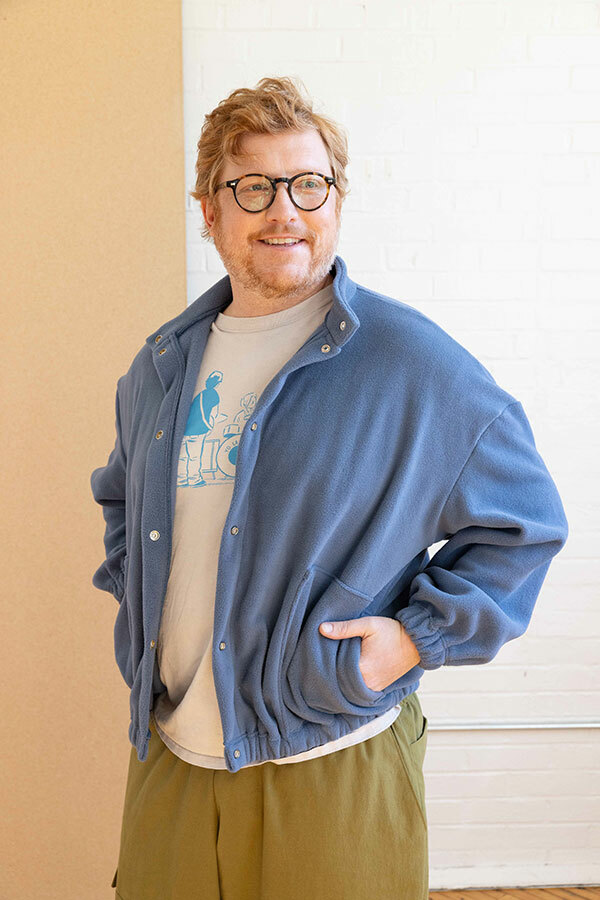 The member bonus for the Andi jacket adds a hood.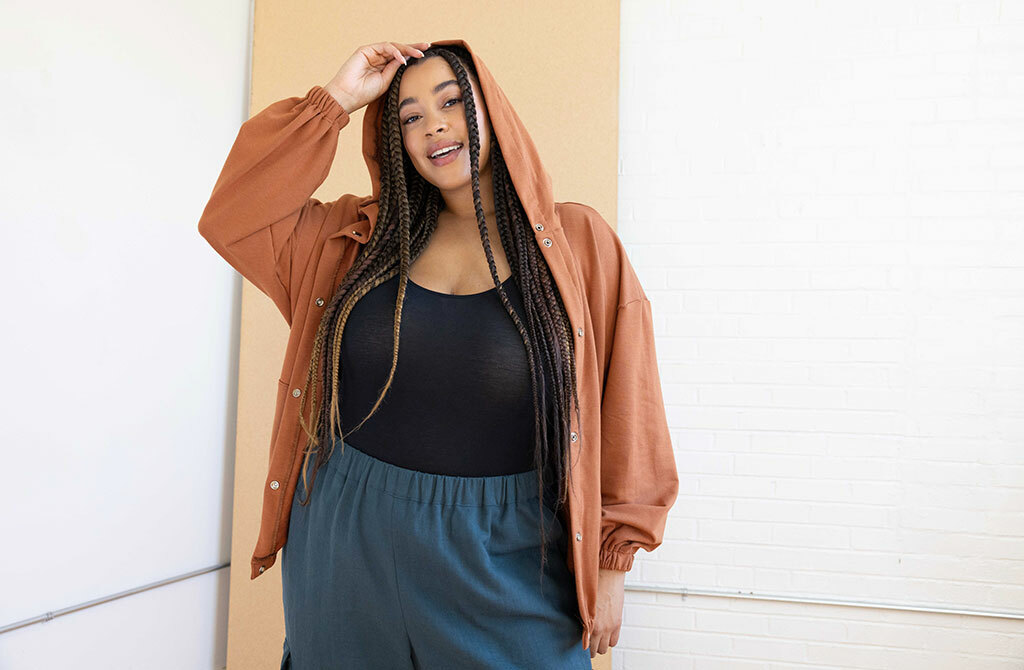 Fabric and Fit
Fabric recommendations: Look for medium-weight or heavyweight knit fabrics with up to 25% stretch, such as sweatshirt fleece, fleece, French terry, and sherpa knits.
Andi is such a chameleon that can shapeshift depending on fabric. You can sew it in sweatshirt fleece or French terry blended with bamboo or soy for a more relaxed silhouette. Or pick a fabric with more structure, like sherpa or a quilted knit and get totally different results. The pockets, snaps, and elastic make it feel elevated and intentional, with options for color blocking or mixing different textiles.
Seamwork members, take advantage of your member deals this month! You can save up to 20% off your order here.
Fitting tips: Choose a size based on your chest measurement. The side seam of Andi is straight and there is ample ease in the waist. Since the hip has elastic, it will be easiest to compromise on ease there than to grade between sizes.
Meet the Fallon Pants
The Fallon pants are woven joggers with a relaxed, gender-inclusive fit. They feature an elasticized waist and hem—so you can be comfortable and in style. You'll also sew surface applied knee patches and a bunch of pockets, including slash pockets on the front, a patch pocket with a flap on the side seam, and back patch pockets.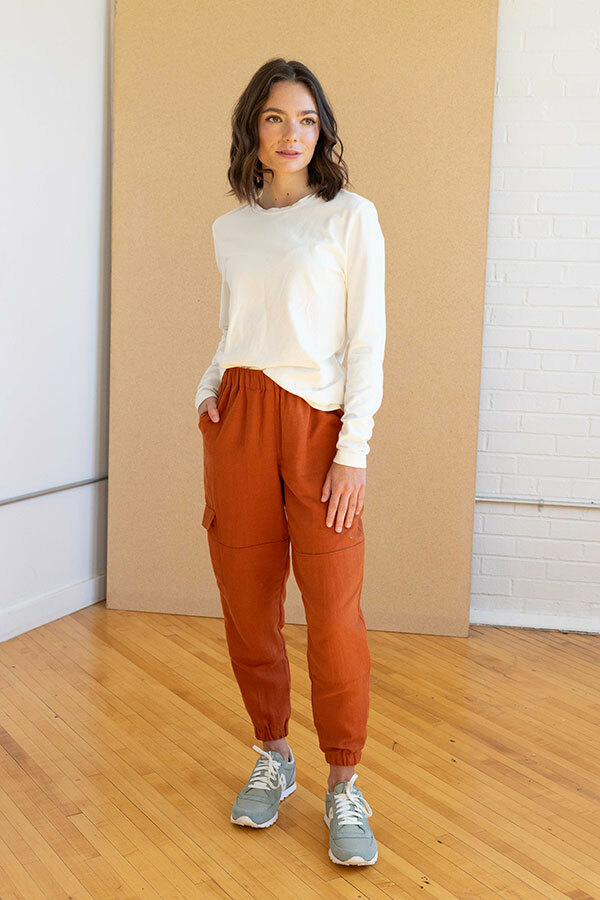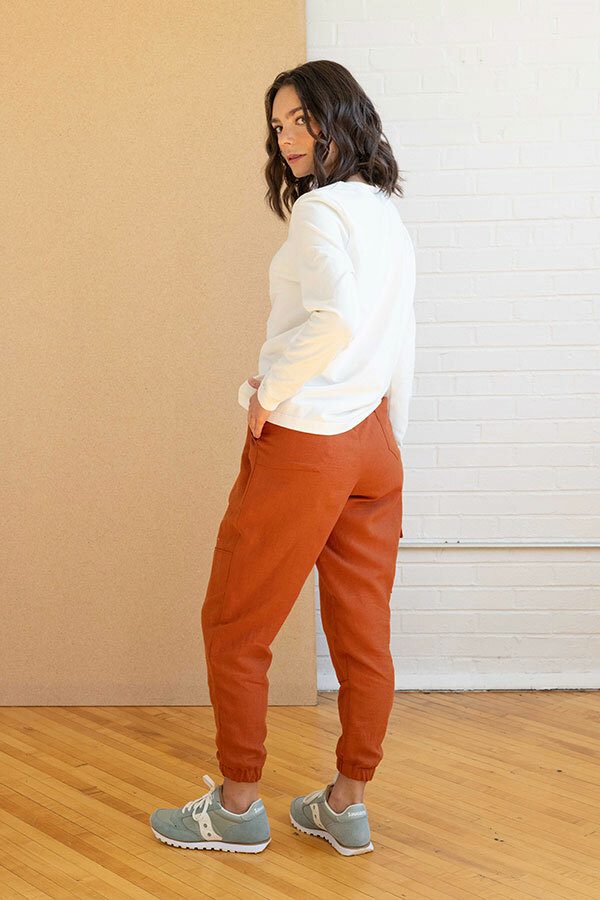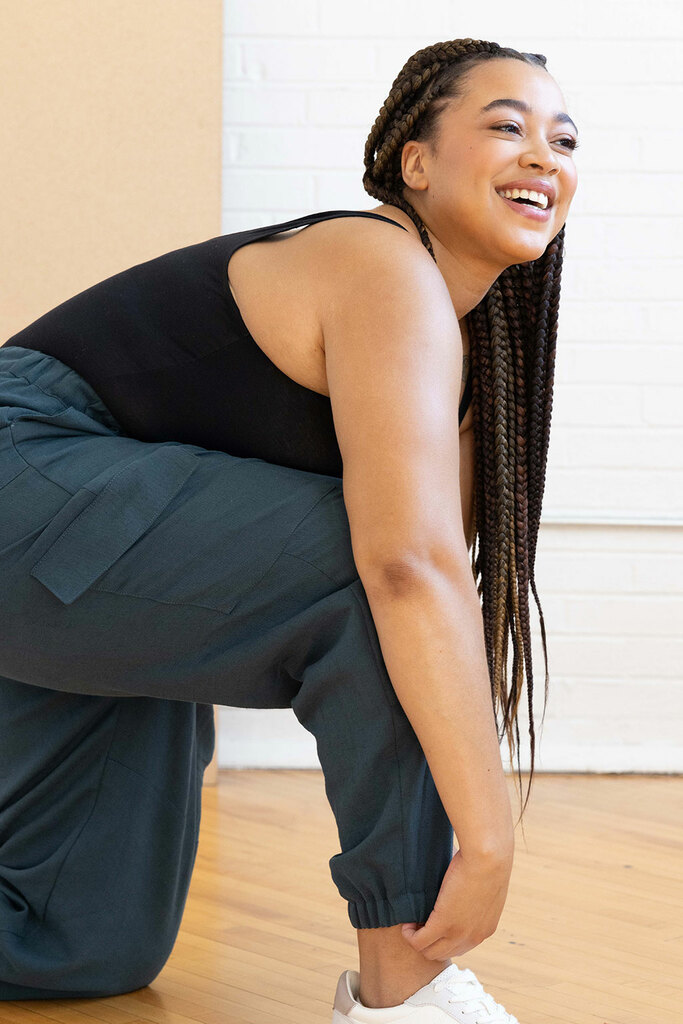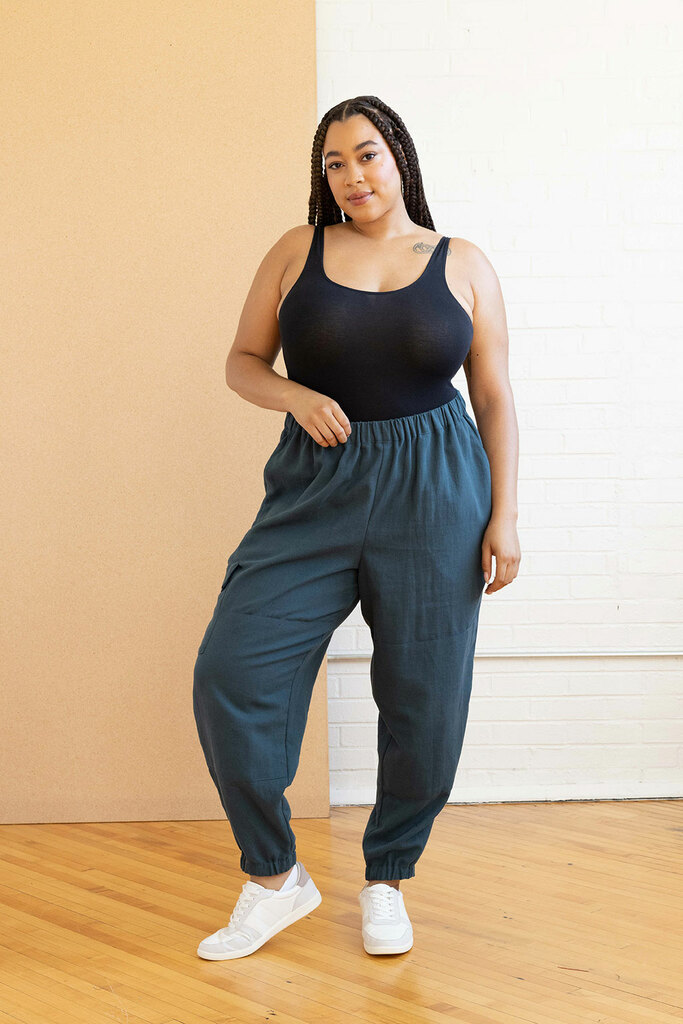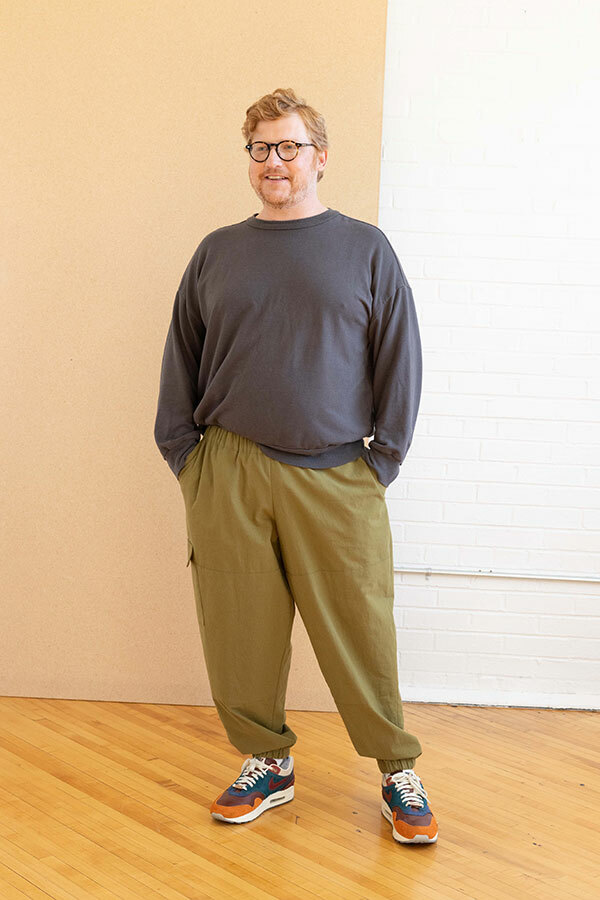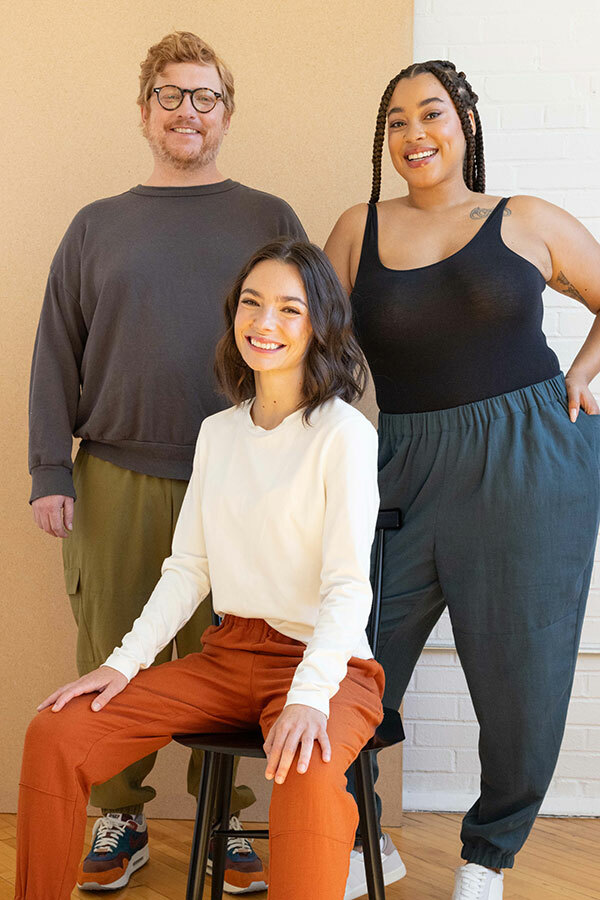 Fabric and Fit
Fabric recommendations: Look for medium-weight woven fabrics such as cotton twill, linen, linen blends, denim, chambray, and rayon twill.
Fitting tips: When you're picking out a size, double check the finished garment measurements and pay attention to ease, because this pattern has a relaxed fit. Since there are so many pockets, you may need to make adjustments to those if you significantly lengthen or shorten.
If you reduce your hip width, remember to remark your cargo pocket placements. If you adjust the length significantly, remember to raise or lower the knee patch. And if you shorten or lengthen the rise, pay attention to the length of your pocket bag.
Seamwork Style Ideas
For an entirely gender-inclusive outfit, pair Andi and Fallon with the Ryan T-shirt and Rey belt bag.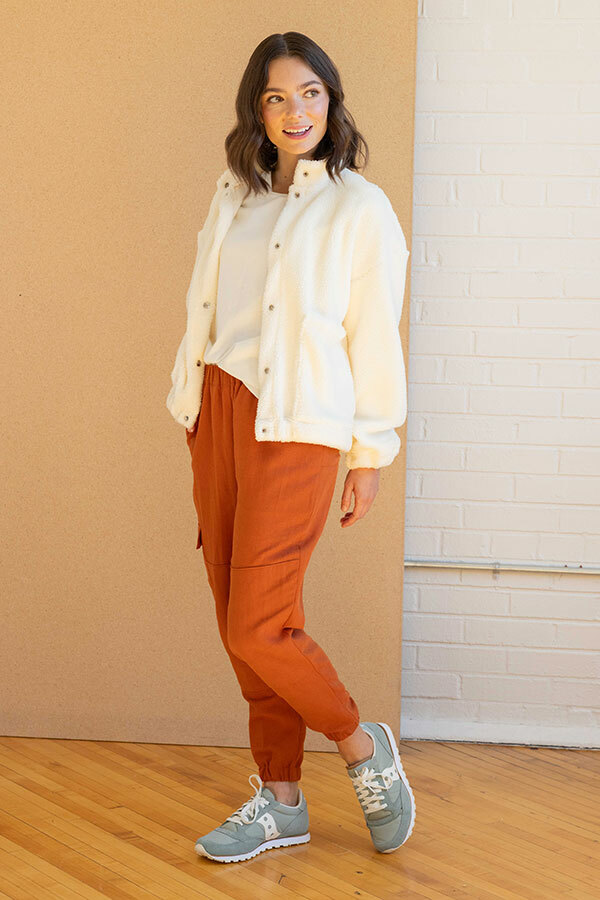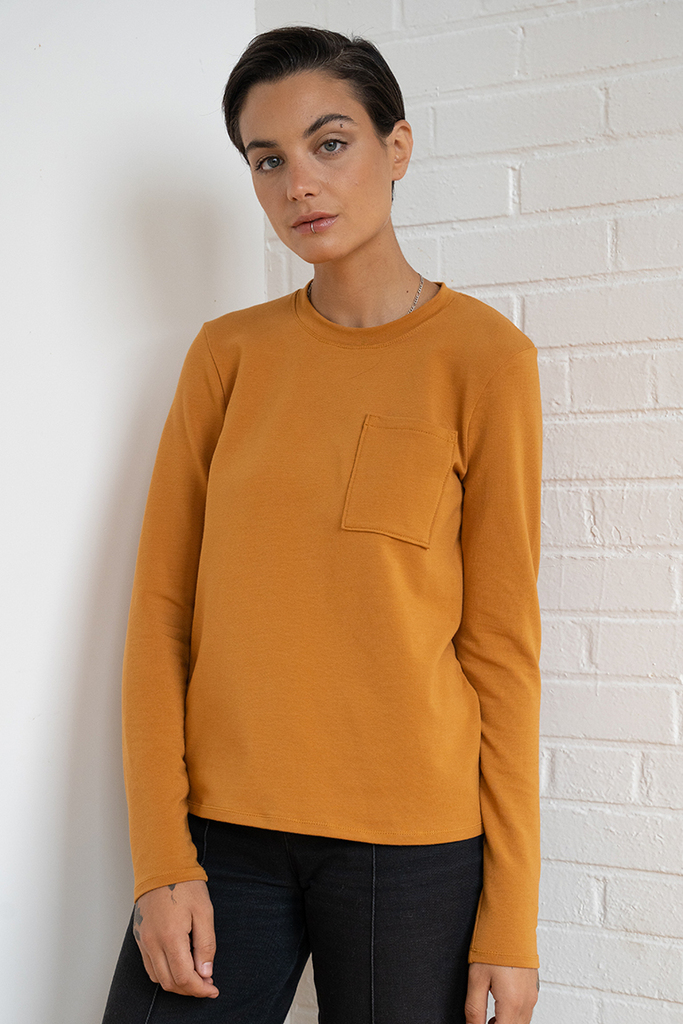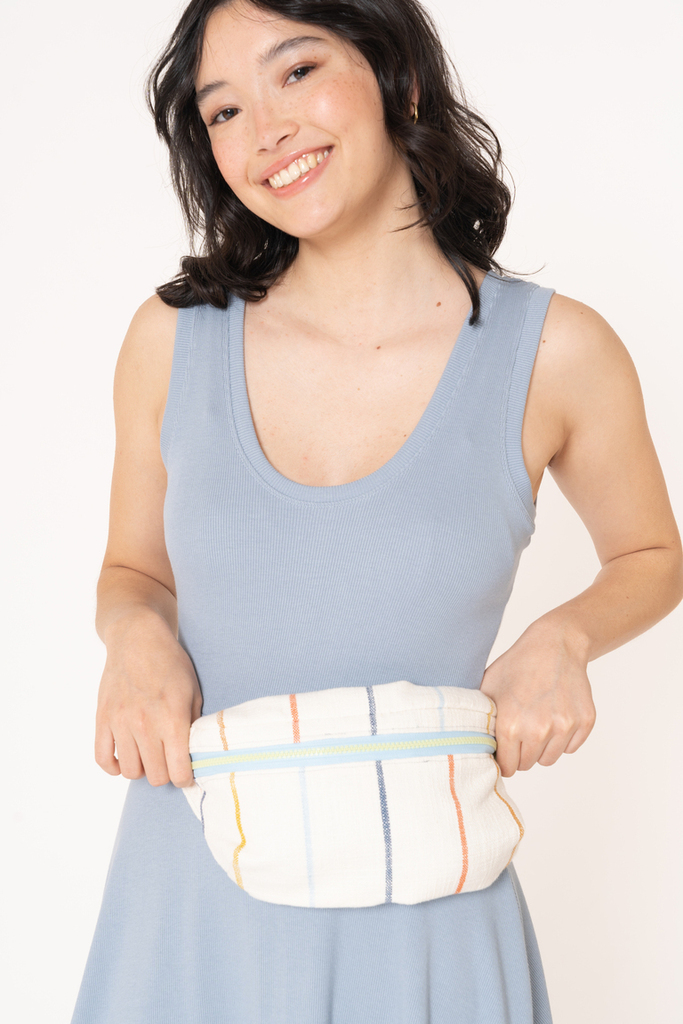 To mix sporty and preppy, wear the Fallon pants with the Larkin bomber and Jenny top.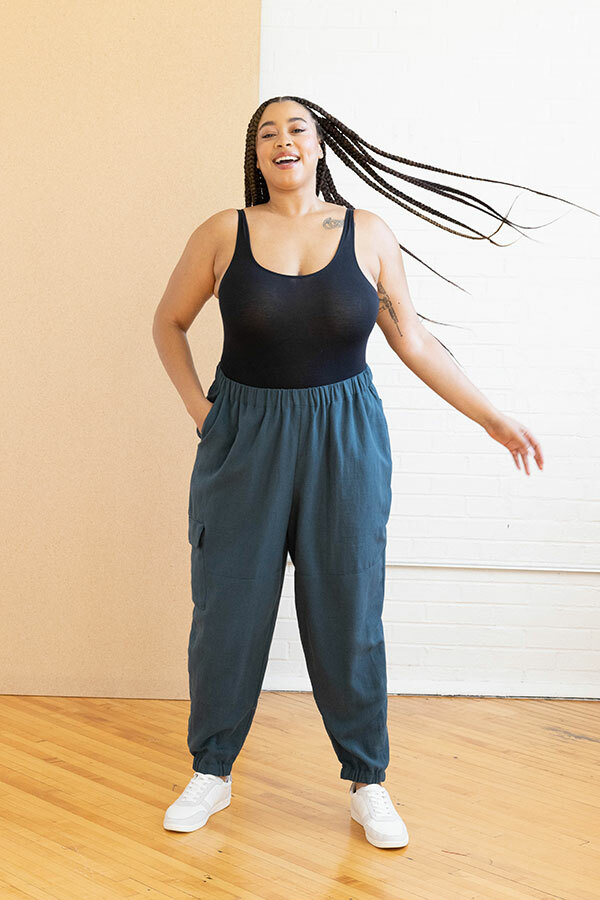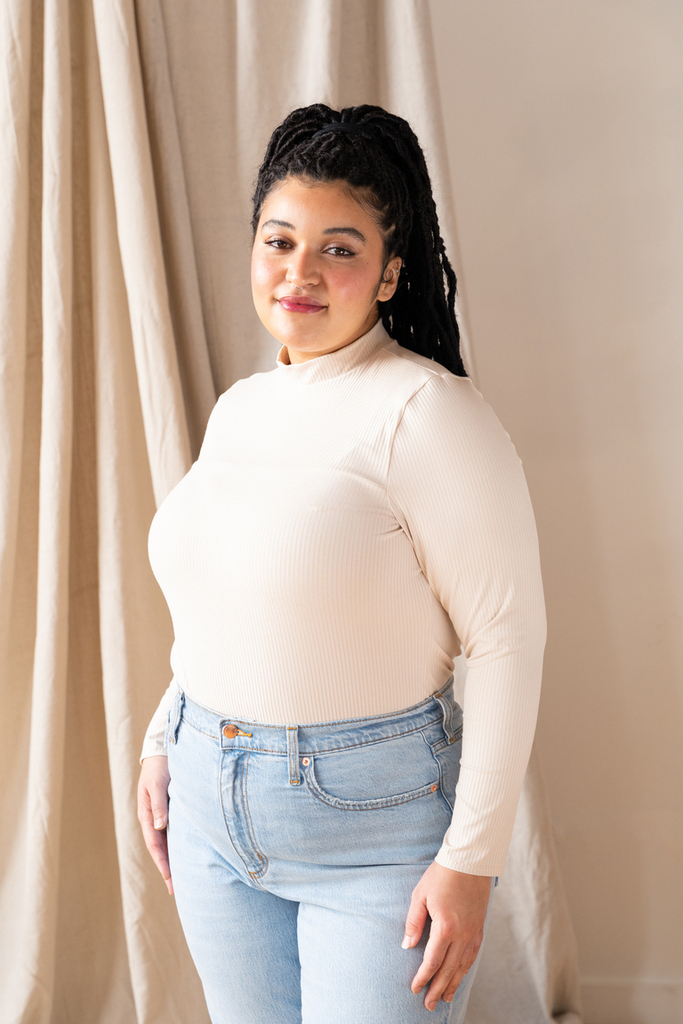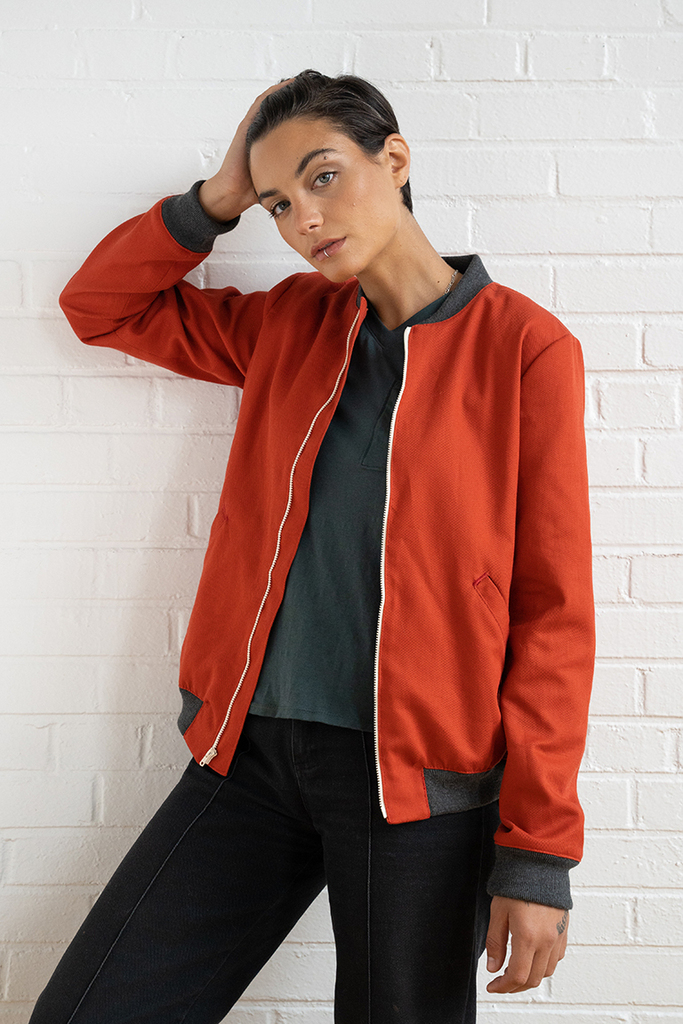 For a comfortable rainy-day look, wear Fallon with the Lou jacket and Goldie tee.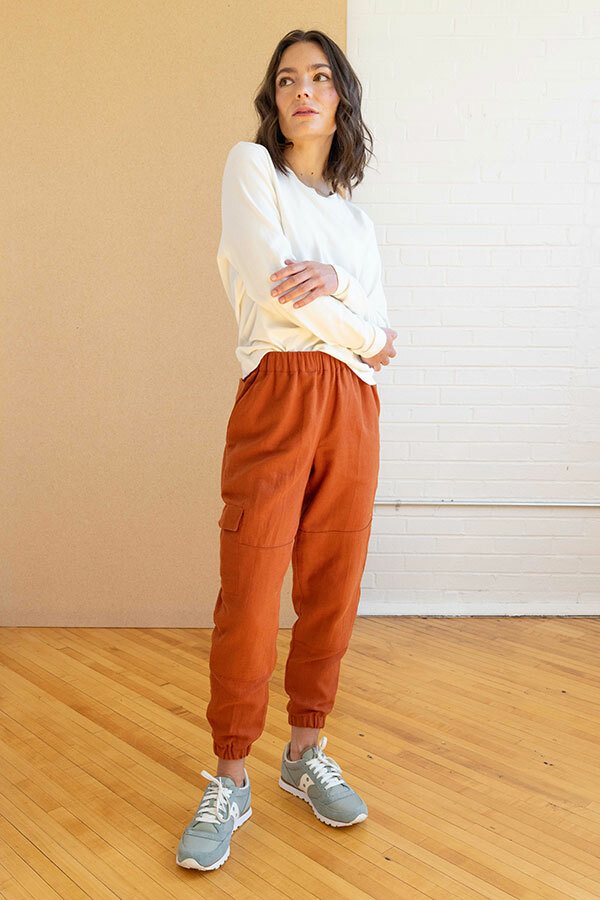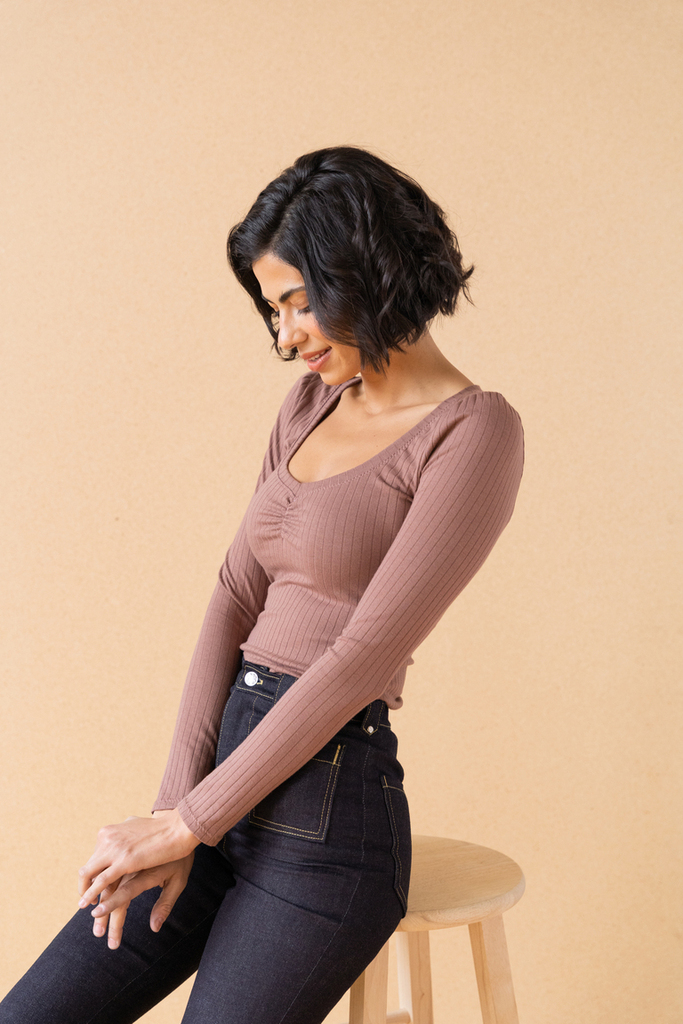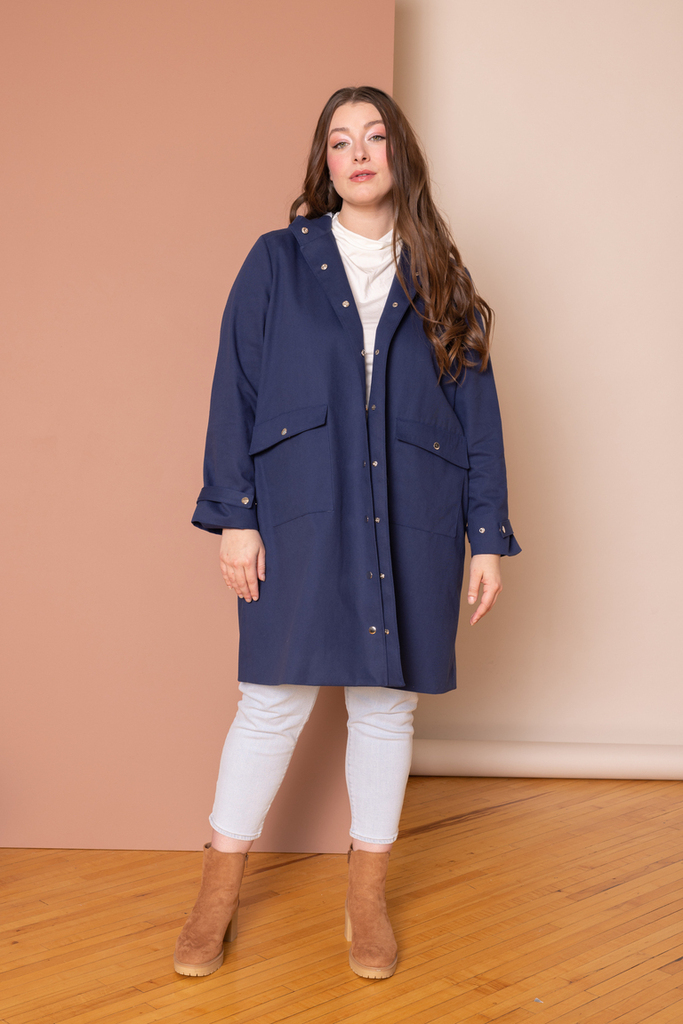 Ambassador Projects
Some of the Seamwork Ambassadors sewed up the new patterns already!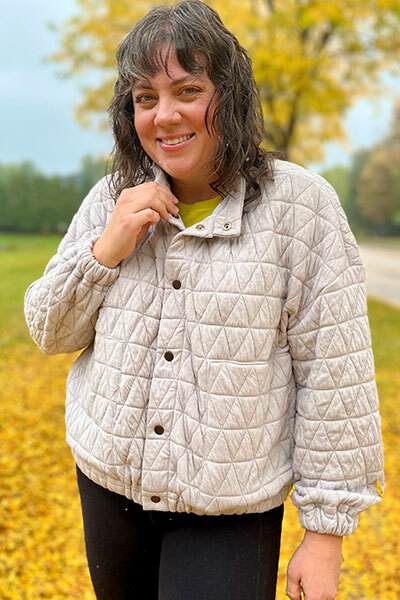 Sarah sewed the Andi jacket in a quilted textured knit.
"Easy and fun to make something so functional in my wardrobe!"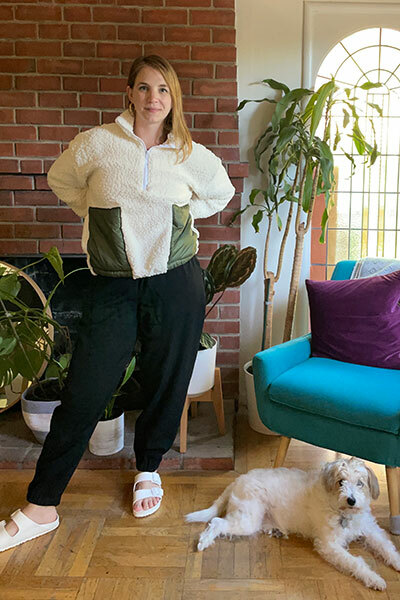 Allison sewed both of the new patterns! She hacked the Andi to be a pullover sewn in sherpa fleece and rip stop for the pockets.
Edith sewed the Fallon pants in rayon twill challis.
"Super comfy and chic. It's a great base to get creative with different modifications."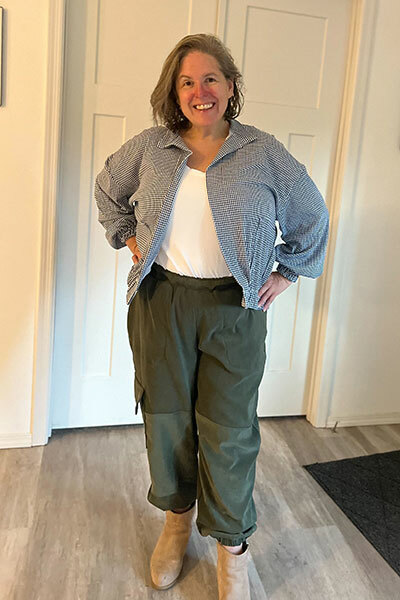 Kathy sewed the Andi jacket in thrifted fabric.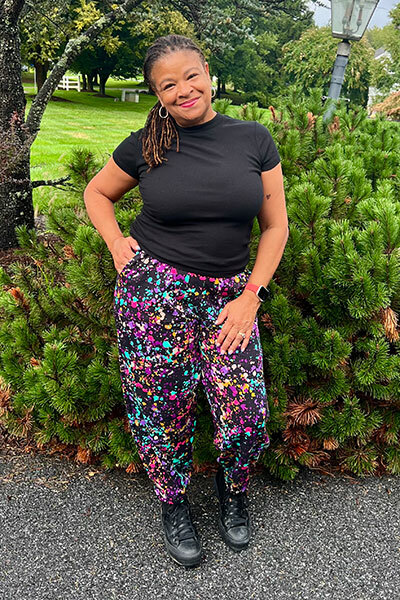 Byrd sewed the Fallon pants in French terry.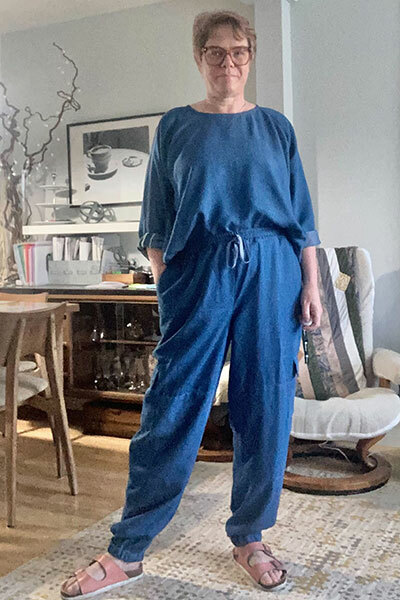 Heather sewed the Fallon pants in lightweight Tencel denim.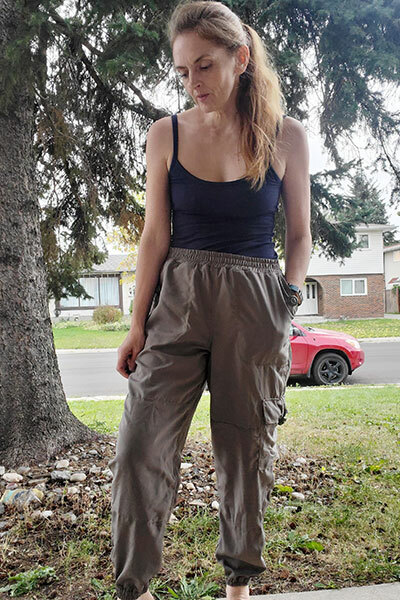 Emma sewed the Fallon pants with a few hacks. She added topstitching on all seams and around all pockets, and she added slot buttons for a fun look.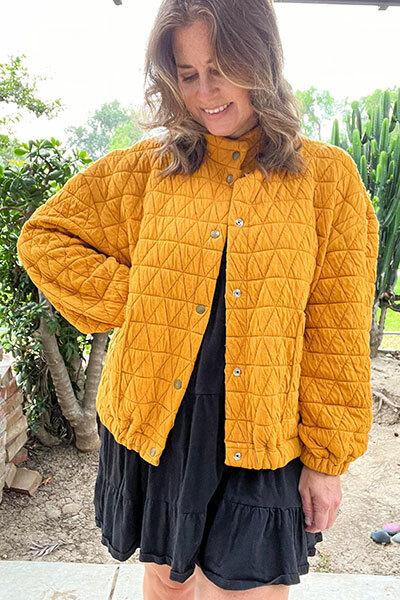 Gracie sewed the Andi jacket in a quilted knit.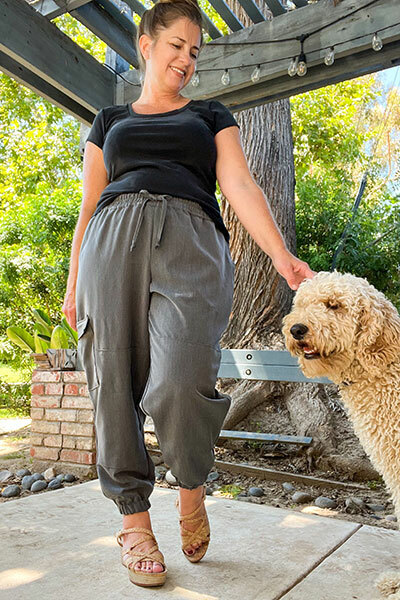 Gracie also sewed the Fallon pants in thrifted suiting.
Join the Conversation
Sign in or become a Seamwork member to comment on this article.