The best way to ring in a new year is by sewing two stellar new patterns. Meet the Goldie T-shirt and Chelsea jeans! Sew them up, and you have a whole new everyday outfit.
Meet the Goldie T-shirt
Meet Goldie! This tee has a wide sweetheart neckline cinched with elastic at the center front. It has a fitted silhouette with full-length sleeves slightly gathered at the top. You can layer the Goldie tee under or over, but it shines bright as the star of your outfit, especially when paired with your favorite necklace.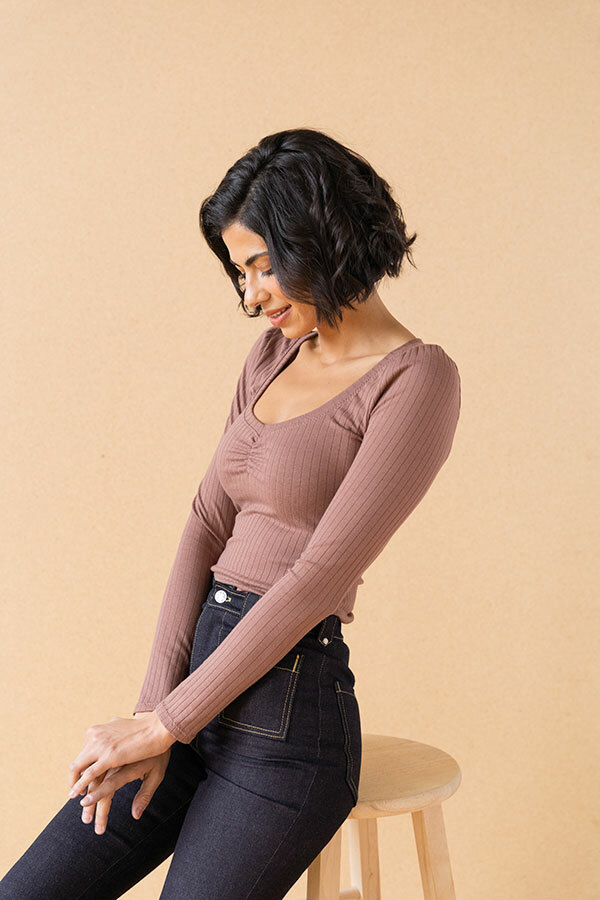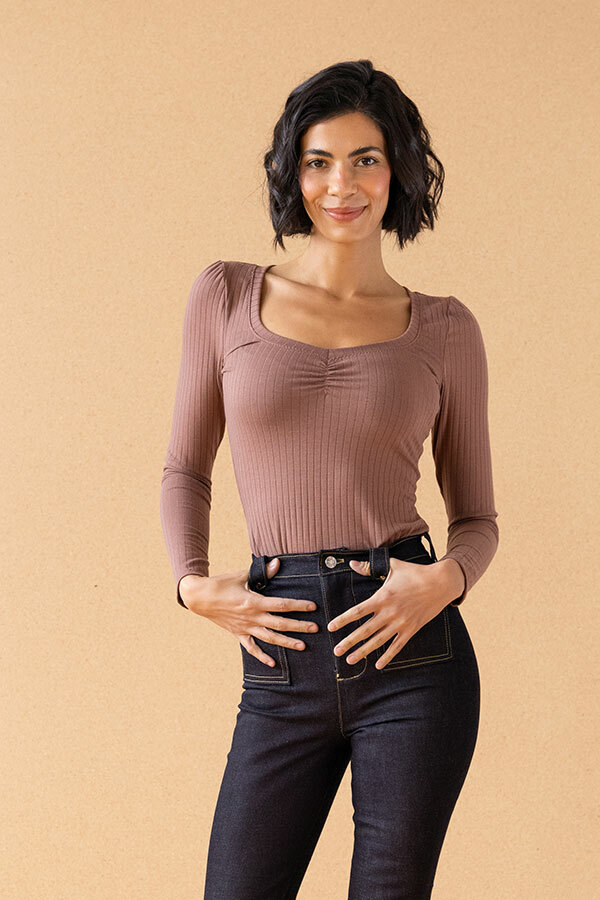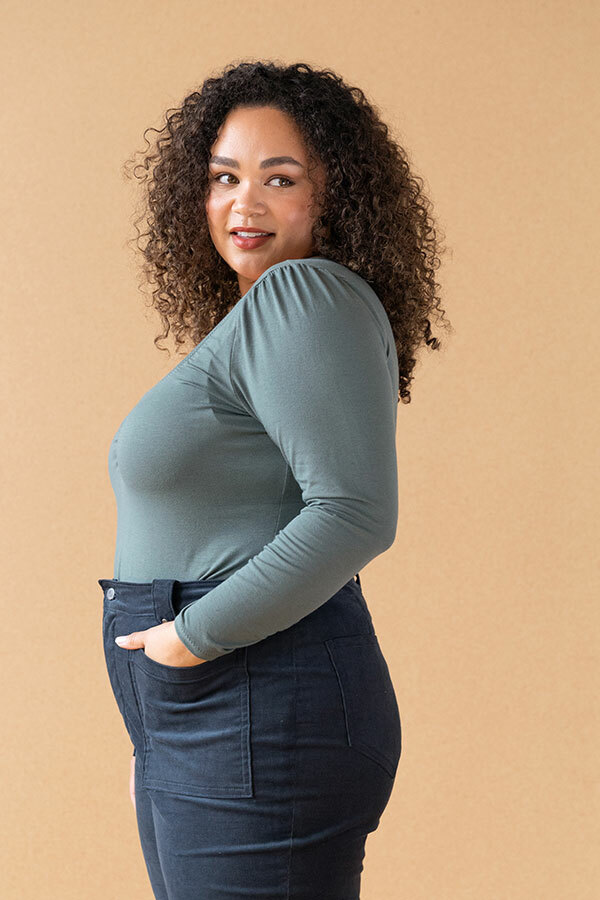 Fabric & Fit
Fabrics to shop: Sew Goldie in medium-weight knit fabrics with 4-way stretch and at least 50% stretch, like cotton jersey, bamboo jersey, and ITY knits.
Fabrics to avoid: Avoid sheer knits or sweater knits with an open weave, as they might not support the elastic at the front.
Fit: This T-shirt is fitted, so double-check the ease. You can also compare the finished garment measurement chart to a T-shirt you already own that has similar stretch.
Meet the Chelsea Jeans
Don't be afraid to sew some flare. Chelsea is a hip, classic pair of flared jeans with all sorts of details to hug your curves and show off a touch of retro style. They feature a high rise, tabbed belt loops secured with rivets, double darts at the back, and a flare that begins right below the knee.
The secret to Chelsea's great fit is a fabric with a bit of stretch and a deep-set zipper fly that won't peek open while you're wearing them. If this is your first pair of jeans, you'll learn all the techniques you need to sew your own closet full of denim you'll wear for years.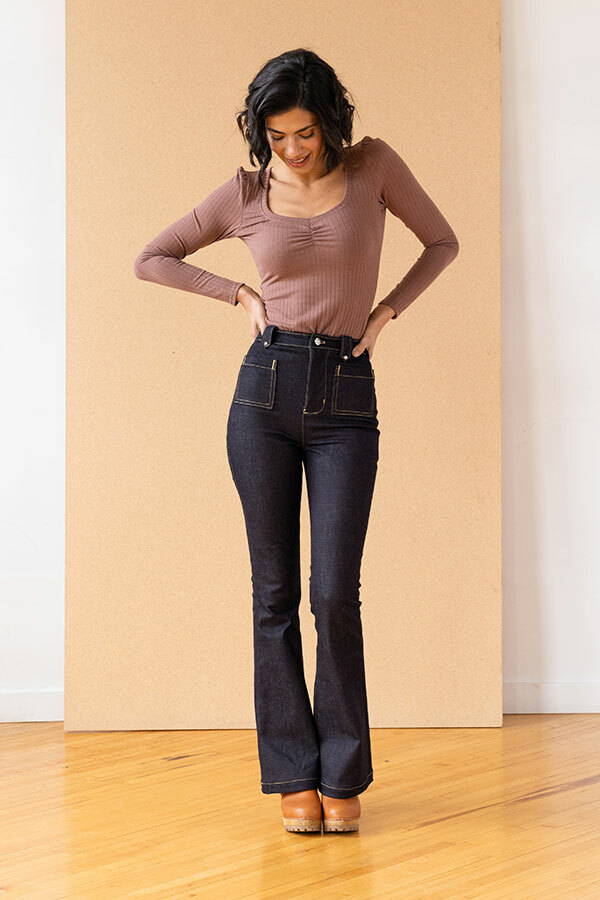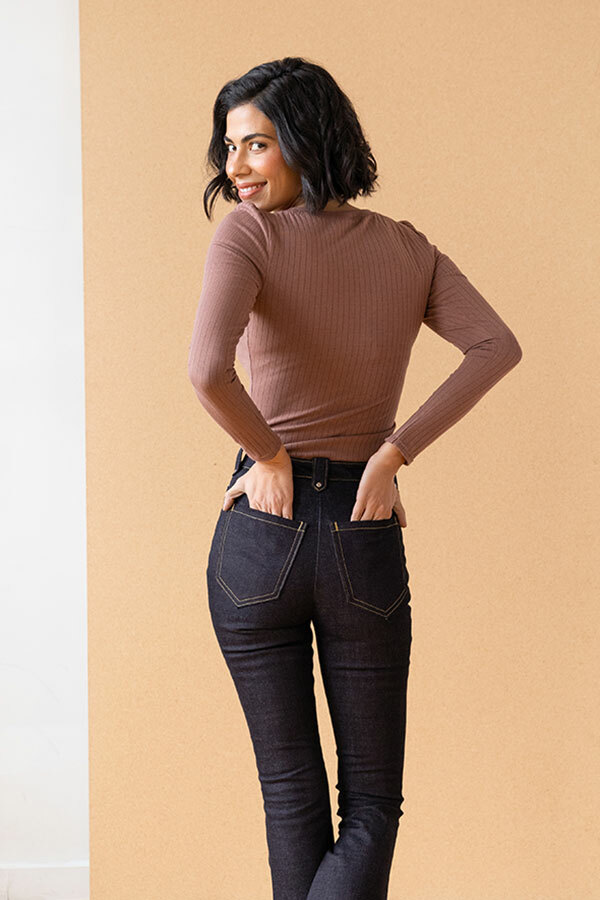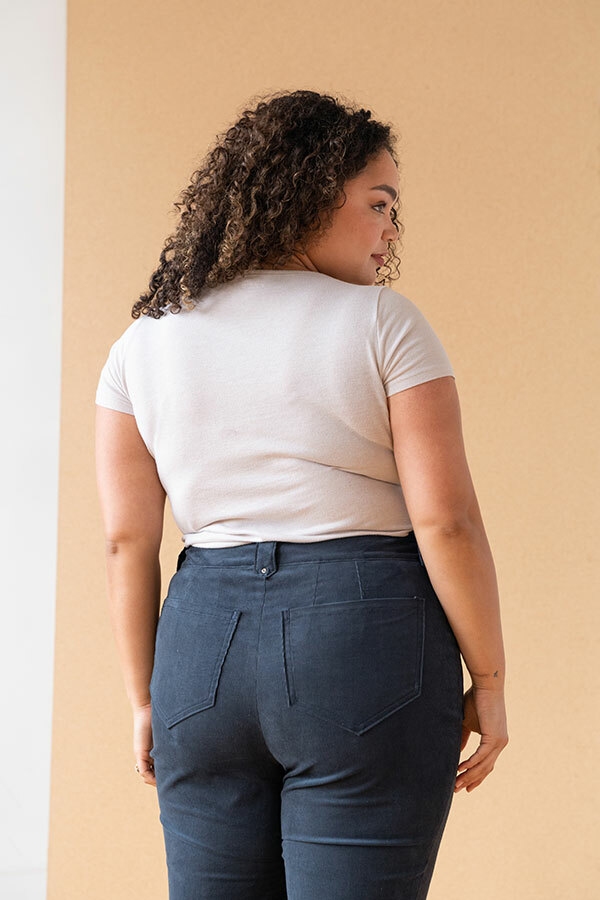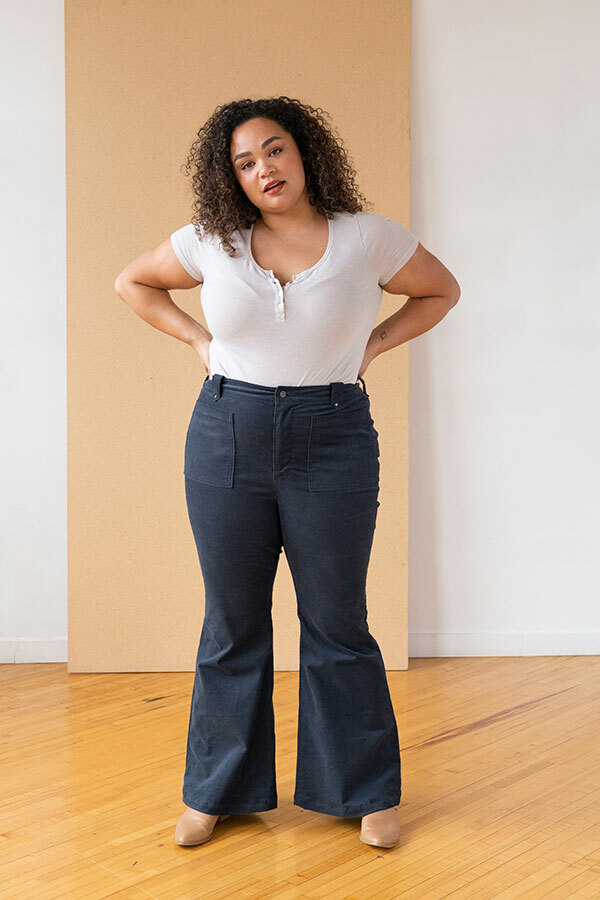 The member bonus for the Chelsea jeans includes two additional patch pocket options, a slanted patch pocket, and a curved slanted patch pocket.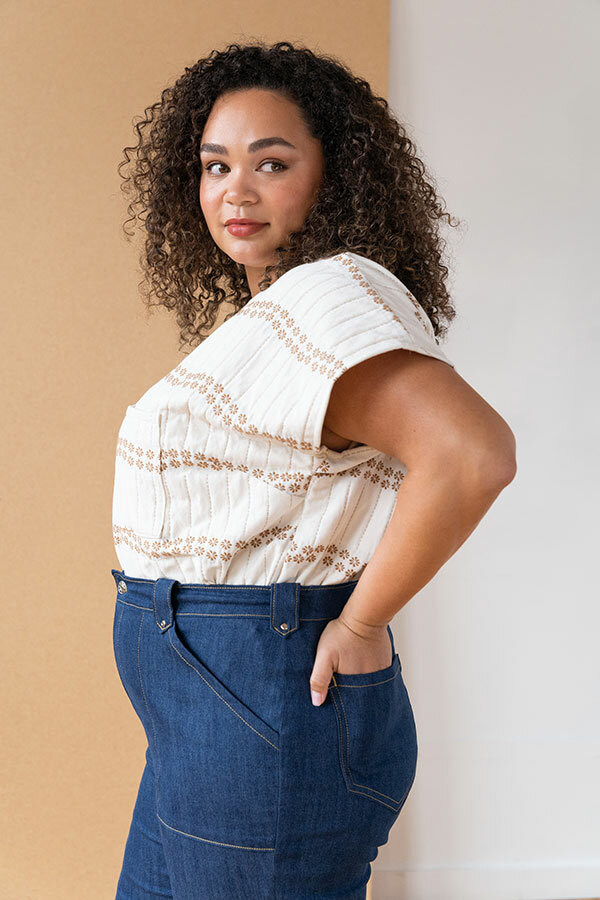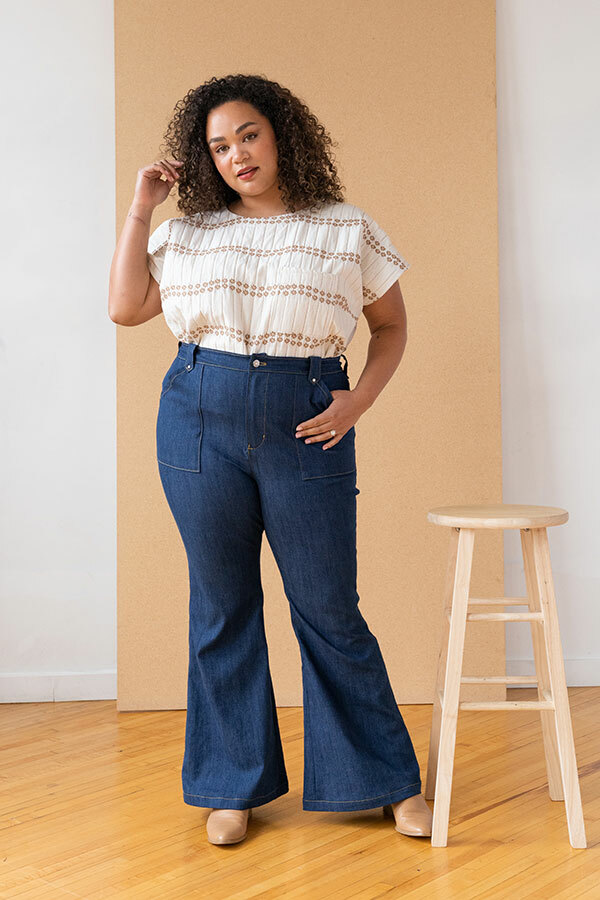 Fabric & Fit
Fabrics to shop: Medium-weight or heavyweight stretch woven fabrics with about 20% stretch, like denim, twill, or corduroy. If you are having trouble with the stretch percentage on deni, look for a fiber content of 98% cotton and 2% spandex.
Notions: You'll learn how to work with some classic denim hardware, like a metal zipper, rivets, and a tack button.
Fabrics to avoid: You really do need stretch for this pattern, so don't go with a non-stretch fabric, or you won't be able to wiggle into your jeans.
Fit: These jeans are fitted everywhere above the knee. You're using stretch denim, so you'll get a snug, comfortable fit through the thighs, hips, and waist. Need help fitting? Seamwork members can watch the fitting lessons in the You Can Sew Pants sewalong here. If you aren't a member, here's an article that will help with some basic fitting tips.
Tips for sewing: We have so many resources to help you sew jeans!
Join the Conversation
Sign in or become a Seamwork member to comment on this article.