One of the biggest requests we get for patterns here at Seamwork is for blouses or shirts.
This month, we have two blouses for you to sew. They both look good with your favorite bottoms, like pants or skirts. Or, you can layer them a little deeper, under pinafores or overalls.
Romie is a pullover woven blouse featuring a charming Peter Pan collar. And Sam is a collarless button-up shirt designed with striking sleeves boasting four pleats below the elbow.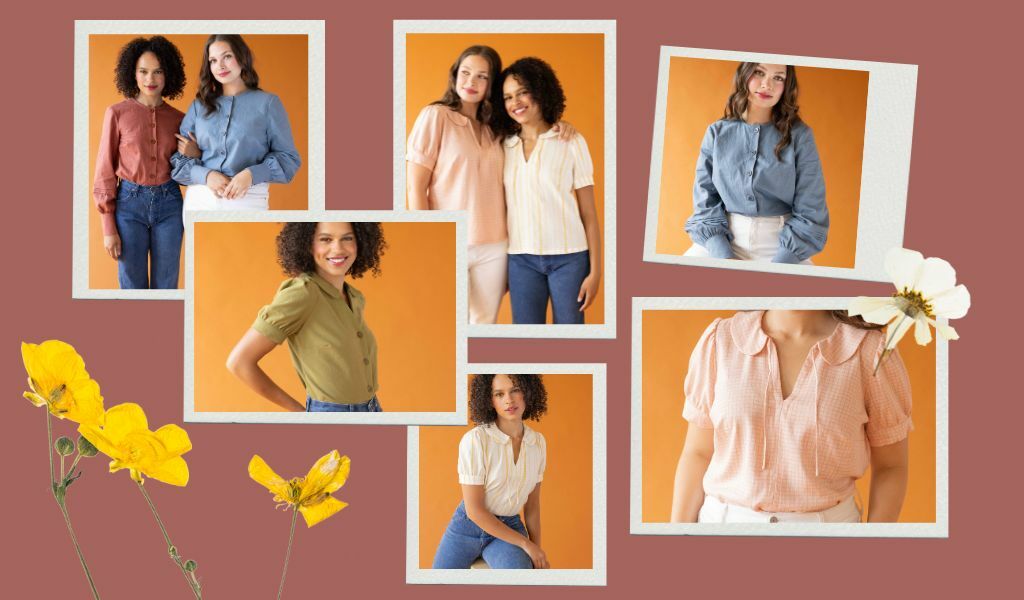 Keep reading for all the details about these patterns, including fabric shopping ideas, fitting tutorials, and styling inspiration with other Seamwork patterns.
Meet the Romie Blouse
Meet Romie, a pullover woven blouse featuring a charming Peter Pan collar. It has a semi-fitted design with bust darts for additional shaping. The neckline has a distinctive notch with a center front seam and ties. The sleeves are adorned with gathers at the top and a hem band at the bottom. It's hem hits right below your high hip, so you can easily tuck it in if you'd like.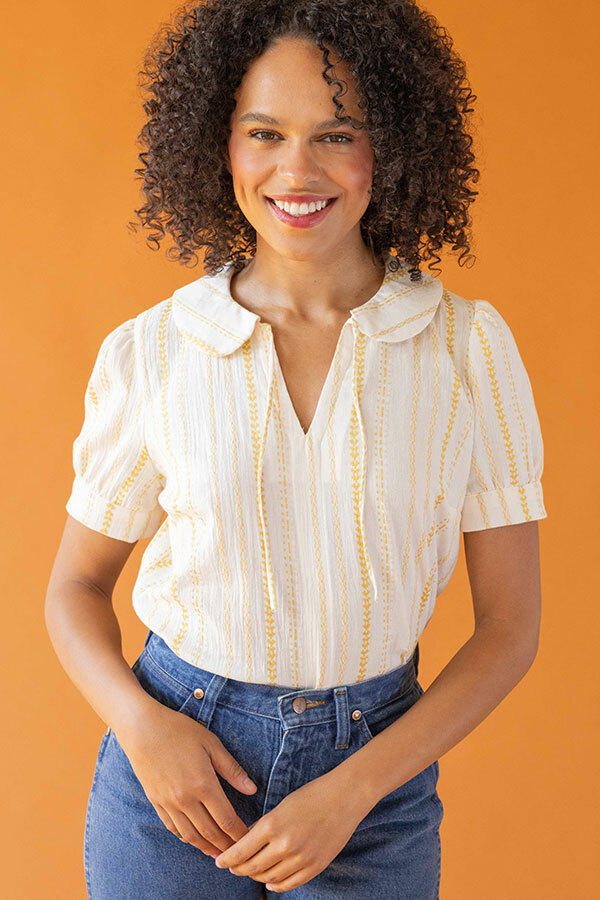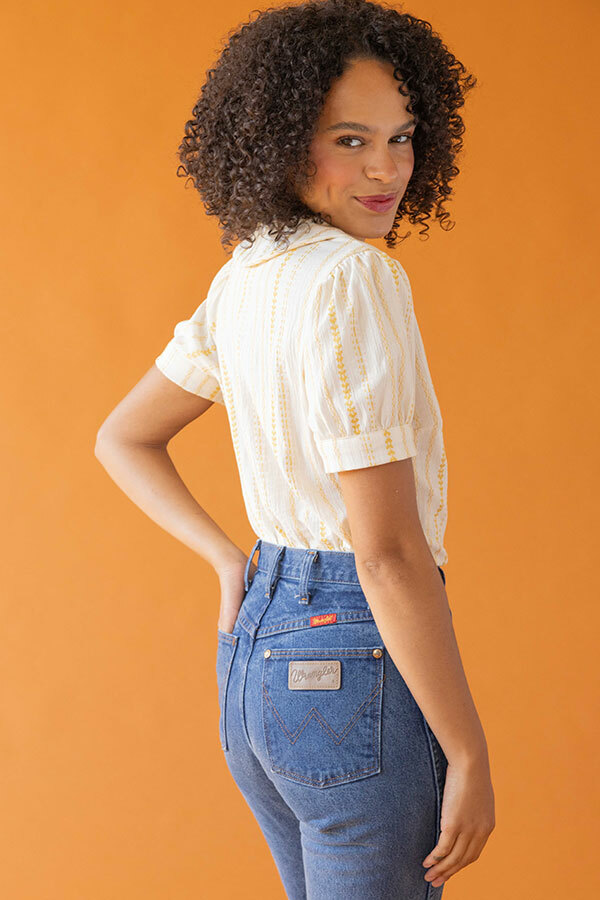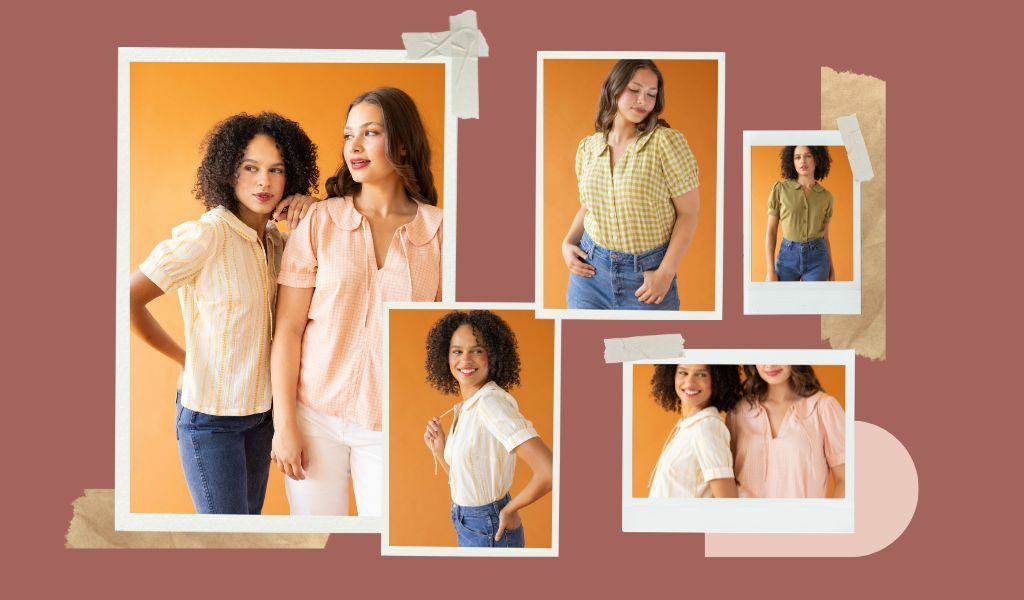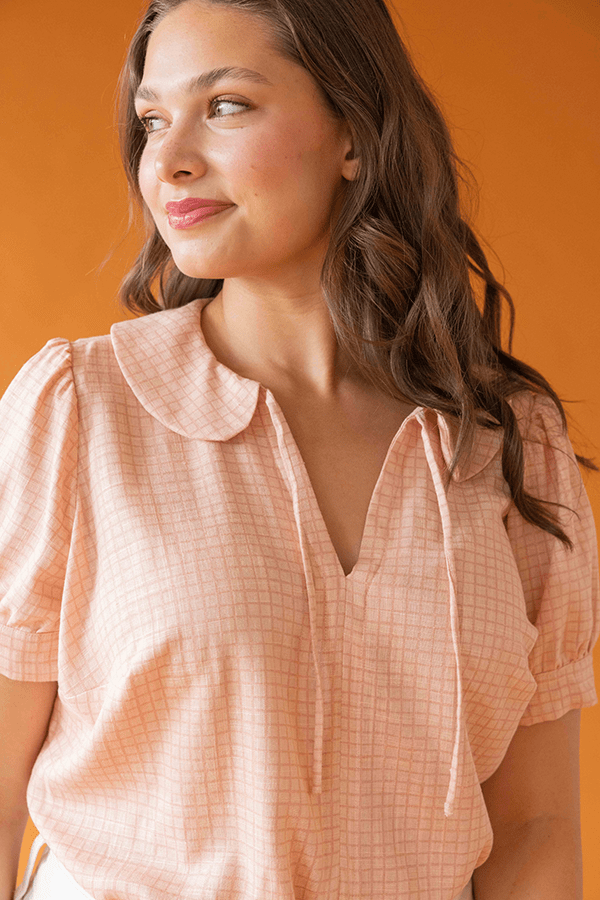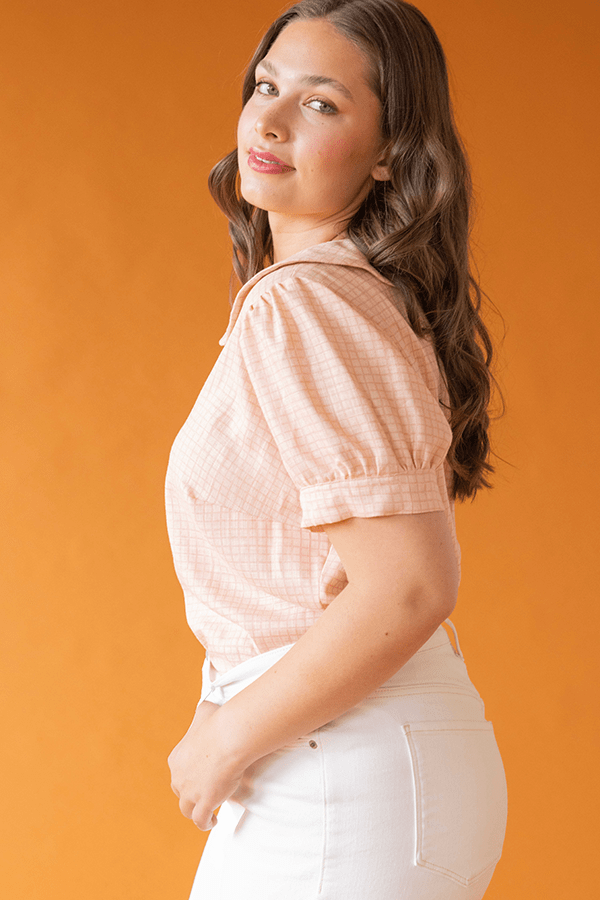 The member bonus for the Romie blouse pattern eliminates the ties and adds a button closure to the center front.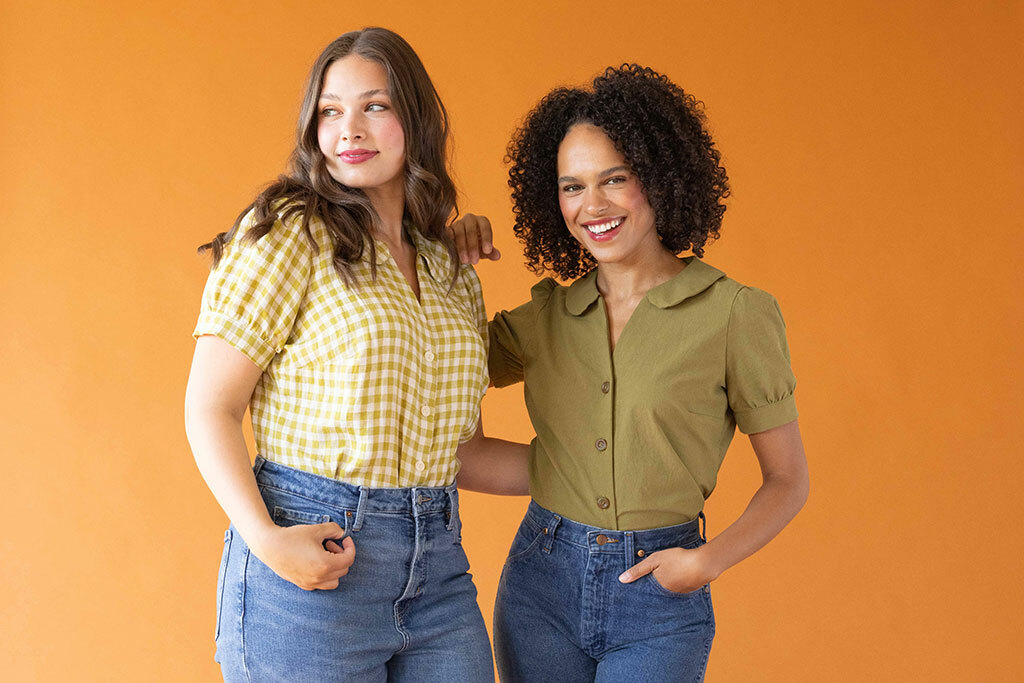 Meet the Sam Blouse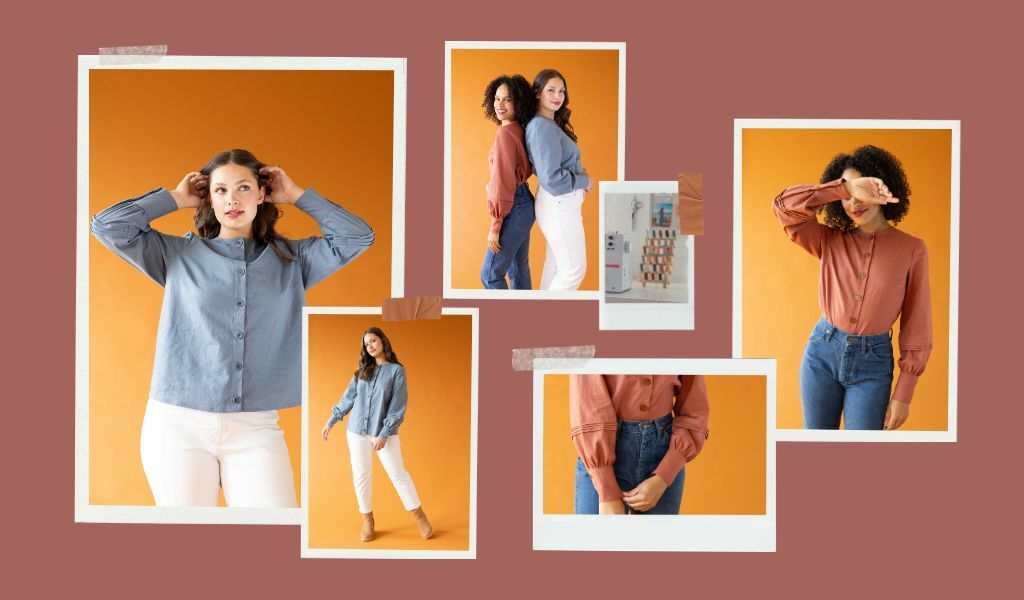 Show off your sewing skills with this pattern! Sam is a collarless button-up shirt designed with striking sleeves boasting four pin tucks below the elbow. It has a relaxed fit throughout, with bust darts for slight shaping and voluminous full-length sleeves that gather into cuffs. All the finishing methods on this blouse offer you the chance to pick up new sewing skills. You'll finish the sleeves with a faced placket that closes with buttons, the neckline has a bias facing, and there's a cut-on button placket up the center front.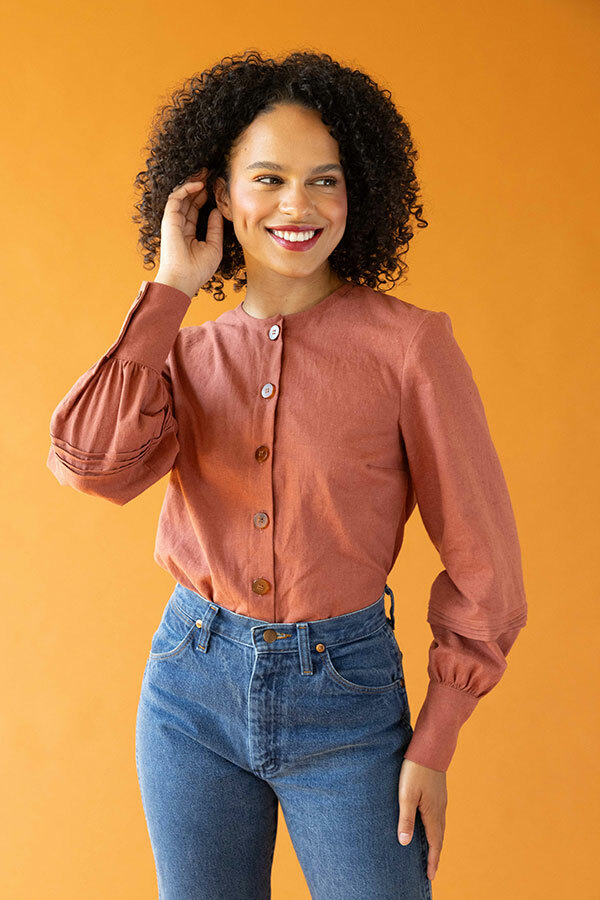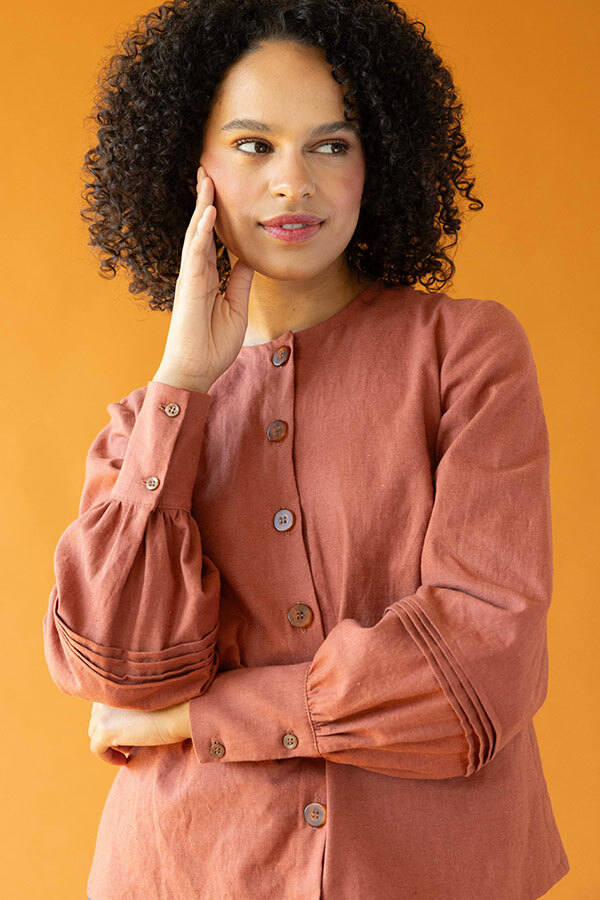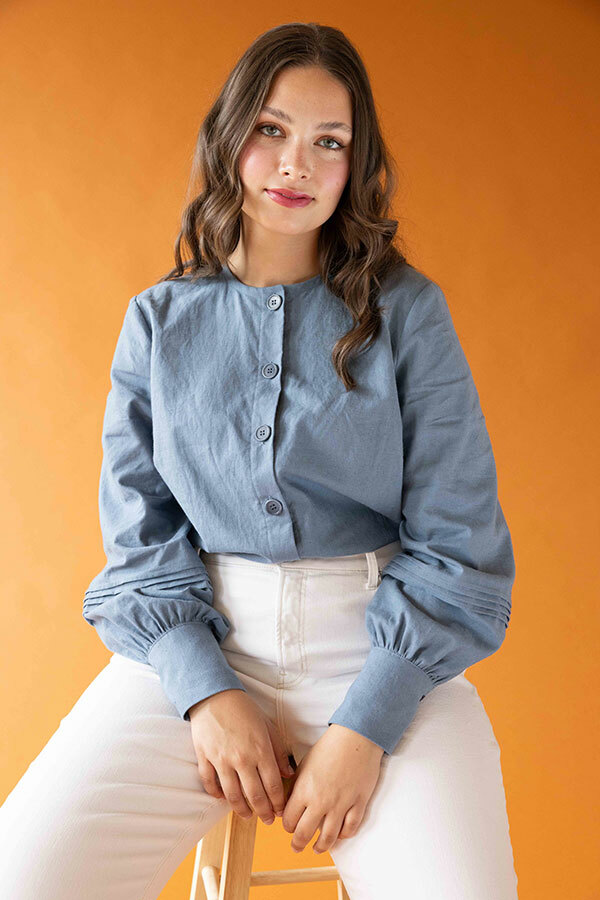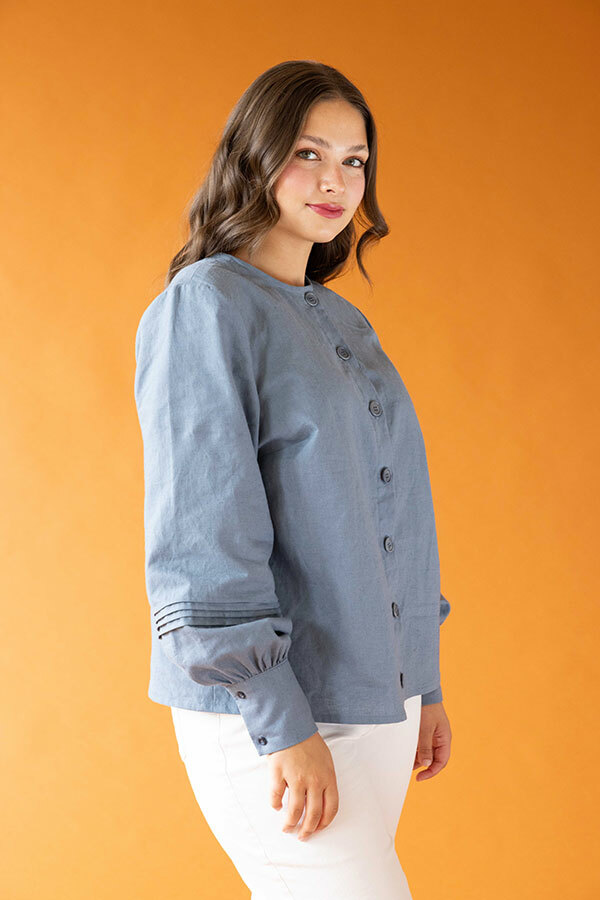 Fabric and Fit
Fabric recommendations: When you're shopping, look for lightweight or medium-weight woven fabrics such as cotton lawn, cotton voile, poplin, shirtings, cotton gauze, chambray, Swiss dot, linen, rayon challis, rayon crepe, and silk. These fabric recommendations apply to both blouse patterns.
Fabric qualities to look for: These blouses work great with fabrics that have a flowing or more structured drape.
If you want a drapey silhouette, look for rayon, silk, or double gauze, which will hang more on your body.
Pick linen, chambray, or Swiss dot for a soft look with more body.
For a more structured silhouette, look for fabric with a crisper hand, like lawn, poplin, or voile.
Consider the details when picking out your fabric. Romie has a Peter Pan collar, so you don't want anything too bulky. Same with the pleats and gathering at the cuff on Sam. You want something that will gather well but stay structured enough for the pleats.
Seamwork members, take advantage of your member deals this month! You can save up to 20% off your order here.
Fitting tips: A blouse is usually anchored at your shoulders, so it's most important to get a good fit at the shoulders and make any necessary bust adjustments. Then, the rest of the garment will hang well on your body. Here are some fitting tutorials that will help for both Romie and Sam.
Seamwork Style Ideas
Pair Romie with the Nolan pants and Jill coatigan.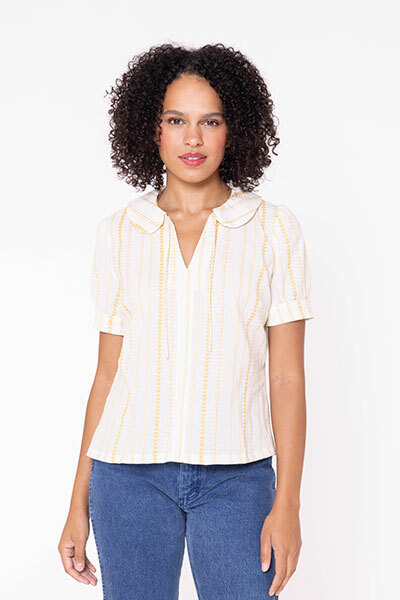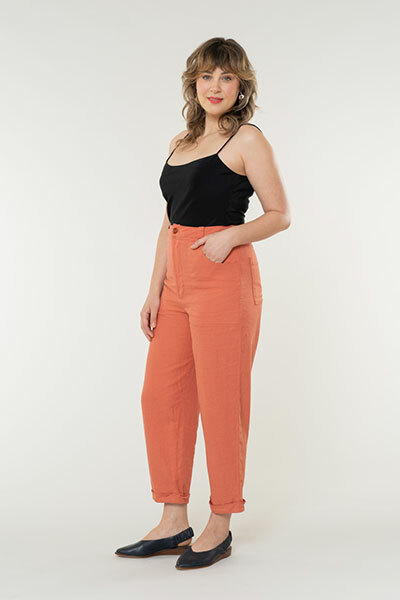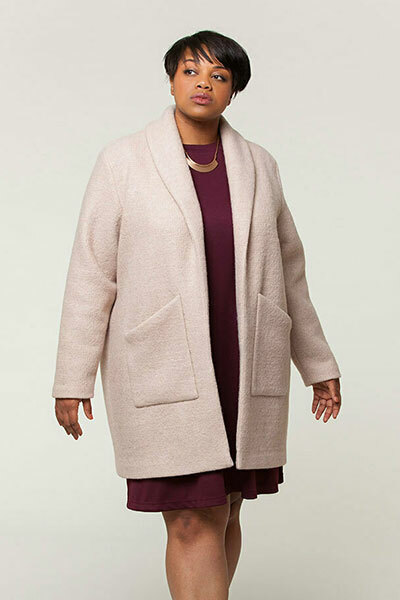 Wear Romie with your favorite jeans, like Tessa and bring the Baz coat as an extra layer.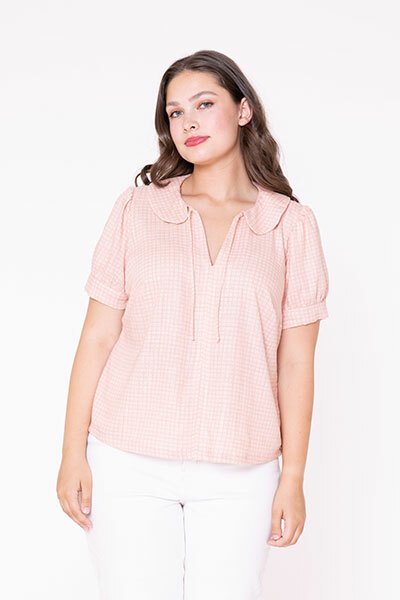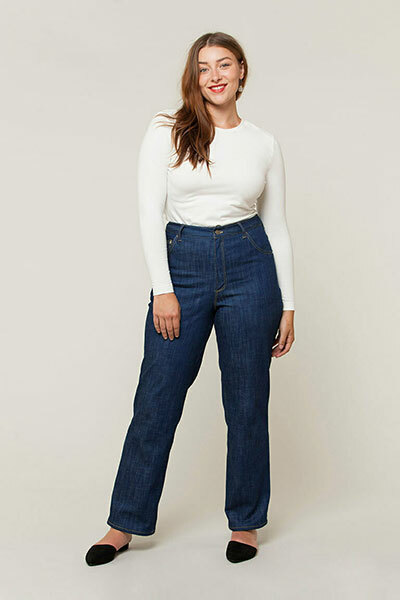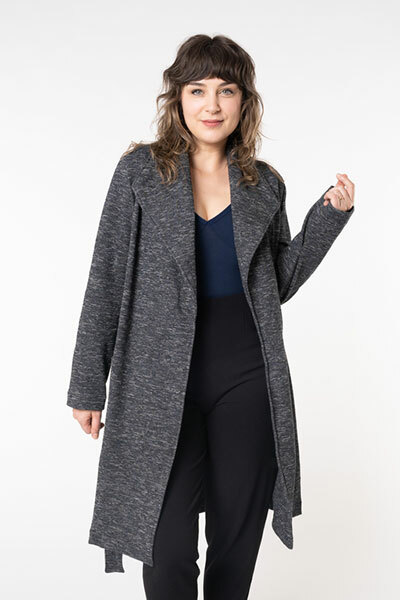 Layer Sam under the Dani pinafore, Jill coatigan, and pair it all with a cute bag.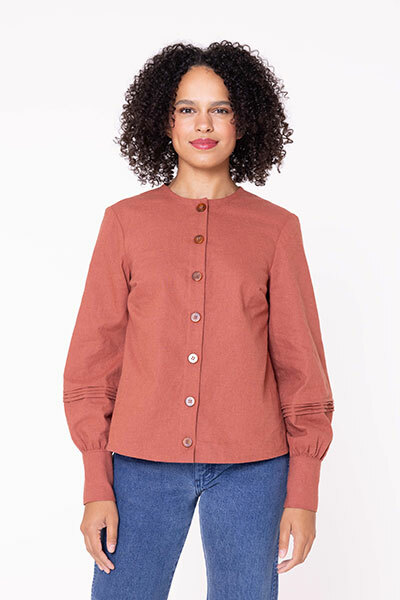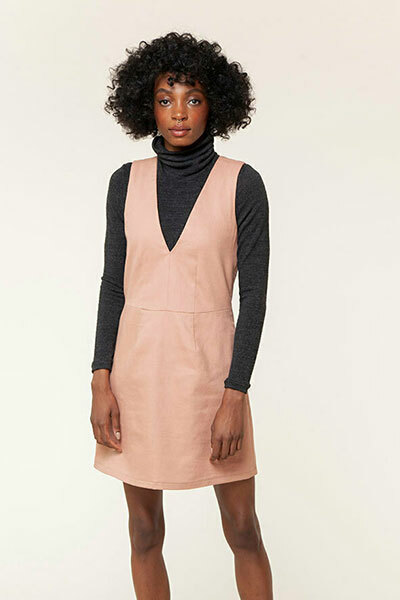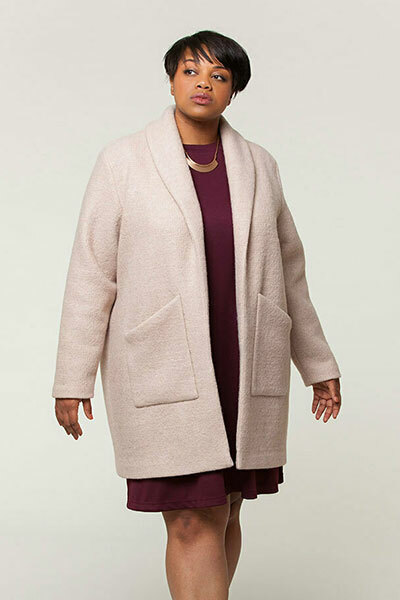 Ambassador Projects
Some of the Seamwork Ambassadors sewed up the new patterns already!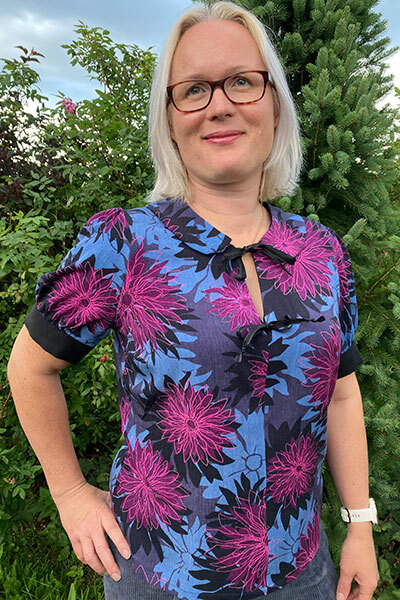 Triin in a Rayon Challis from a German designer Thorsten Berger.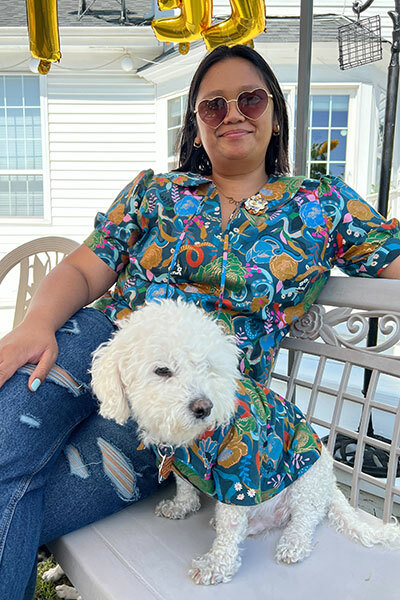 Nicole Angeline sewed Romie to match her pup.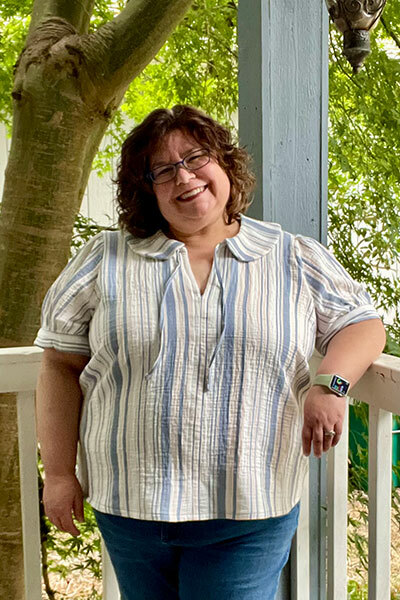 Michelle sewed Romie in double gauze from Style Maker Fabrics.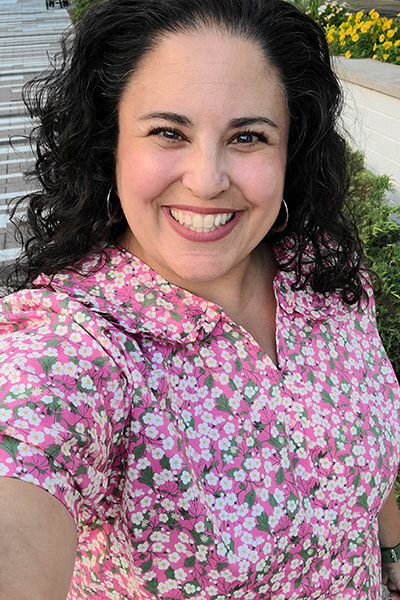 Lisa sewed Romie in a Libery of London lawn she purchased on a trip to London.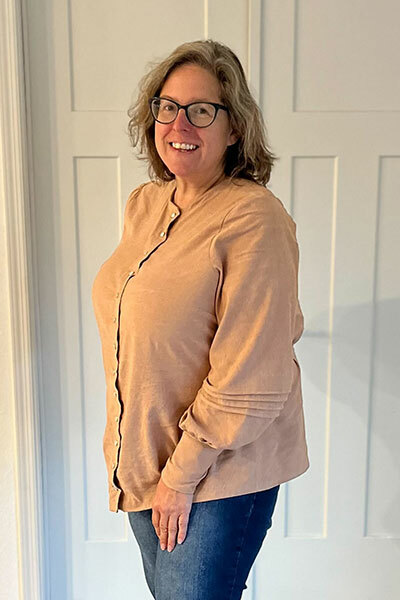 Kathy sewed both patterns! She made Sam in chambray with pearl snaps.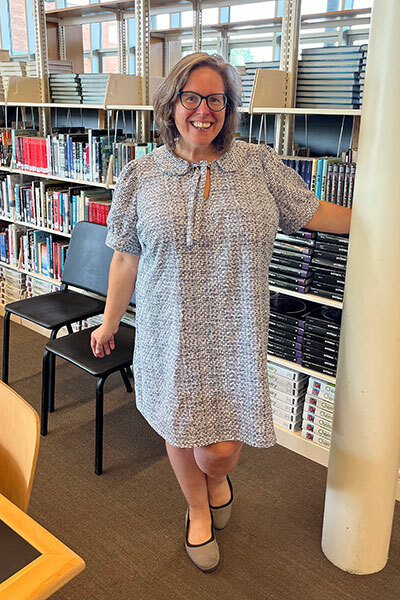 Here's Kathy's Romie in an upcycled cotton bedsheet and lengthened it into a dress.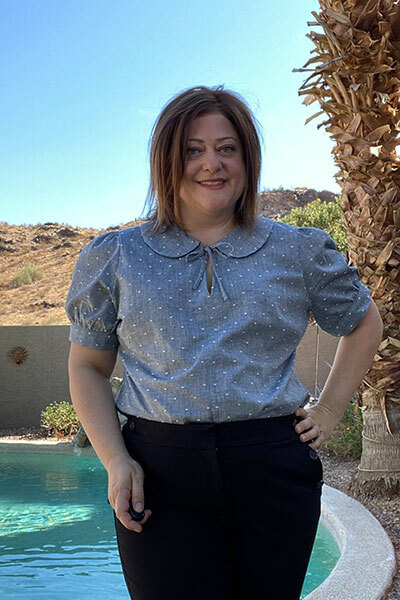 Jenny sewed Romie in a dotted chambra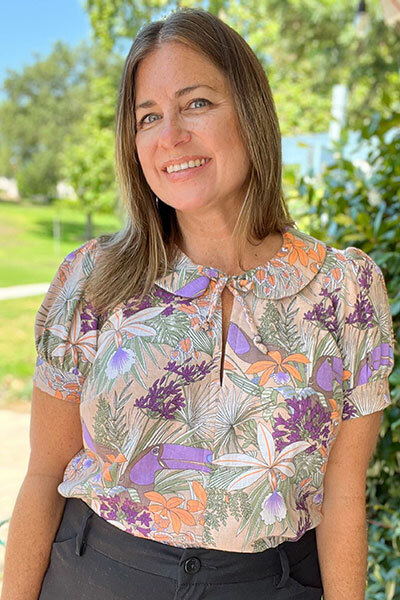 Gracie sewed Romie in thrifted fabric.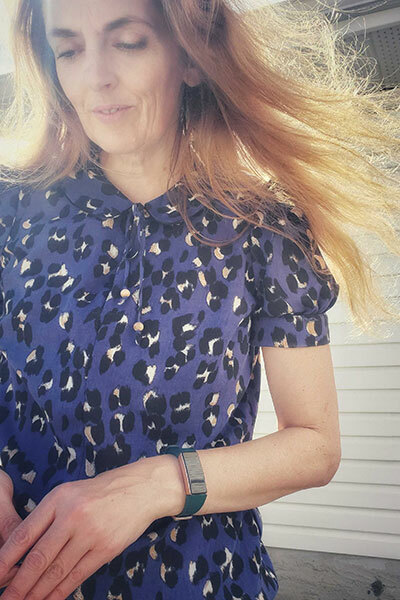 Emma sewed Romie in rayon.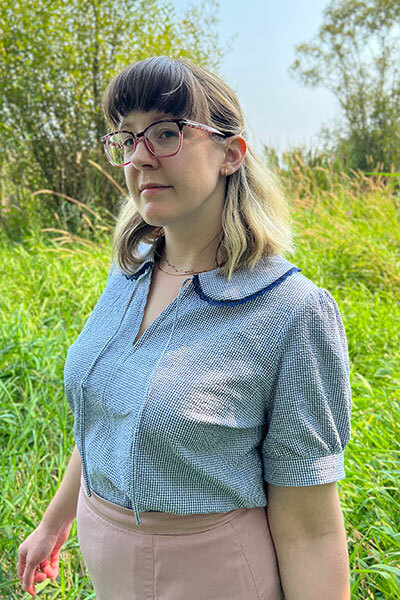 Elizabeth sewed Romie in yarn-dyed cotton and added lace to the collar and lengthened the ties.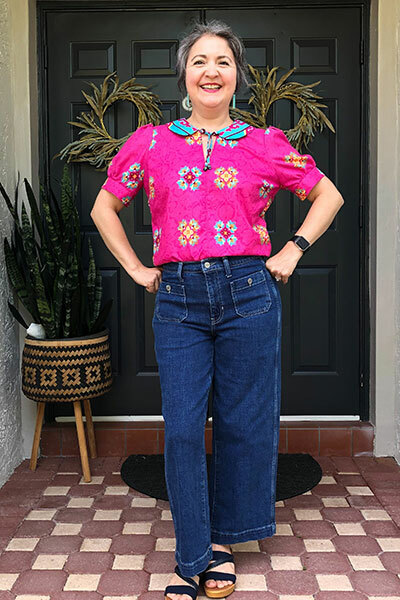 Edith sewed the Romie blouse in thrifted fabric.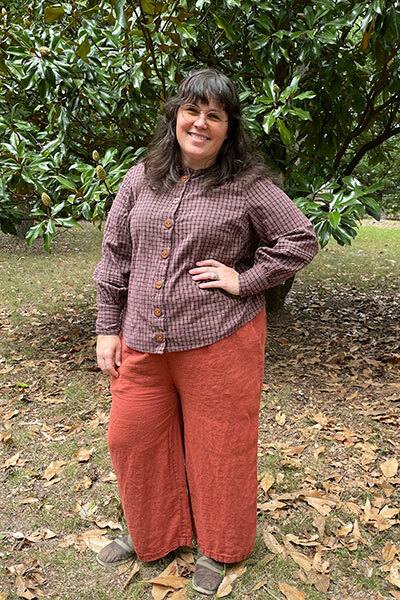 Coral sewed Sam in cotton homespun.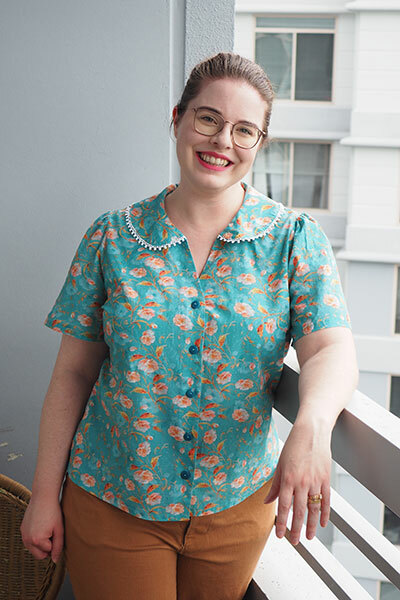 Angela made Romie with a narrow lace at the collar edge and omitted the arm bands.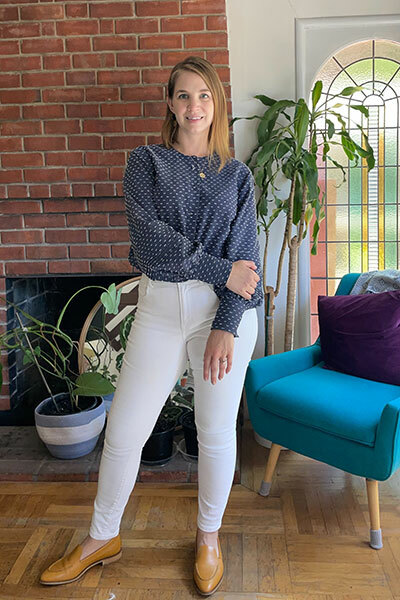 Allison made Sam in a print from Ruby Star Society's Warp and Weft collection.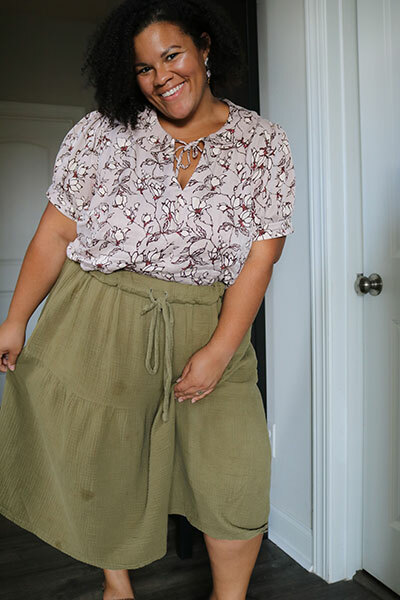 Amanda sewed Romie in a floral print.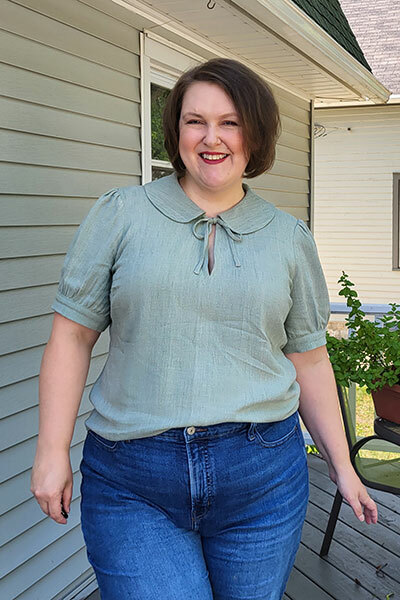 Kari sewed Romie in a "mysterious thrifted woven" fabric.
Join the Conversation
Sign in or become a Seamwork member to comment on this article.