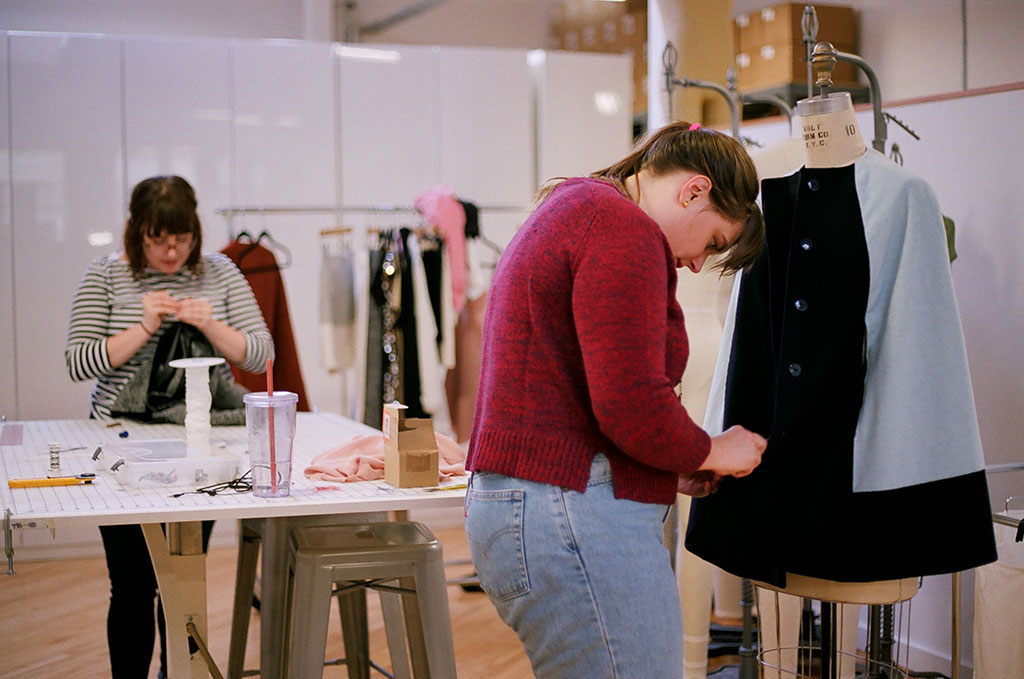 This month we are celebrating 50 issues of Seamwork Magazine and 100 patterns. As someone who has been working on Seamwork since nearly the beginning, it is hard to describe how those numbers can feel so monumental and small at the same time. When I first started to write this article, I began outlining a timeline of Seamwork, but I realized that the only way I can really tell the story is from my own perspective, which begins as a reader, just like all of you.
Back in late 2014, I lived in Los Angeles teaching sewing and working in a fabric store. I remember the feeling of excitement and potential I felt when I opened an email from Colette—written by none other than Sarai herself—announcing that Colette would be creating a monthly magazine. The concept was to create a magazine and accompanying sewing patterns that would feed sewists' creativity throughout the year, in between big juicy projects. Sarai described her own habit of alternating ambitious projects with quick-and-easy makes, and how this kept her motivated and kept her sewing.
I was instantly sold.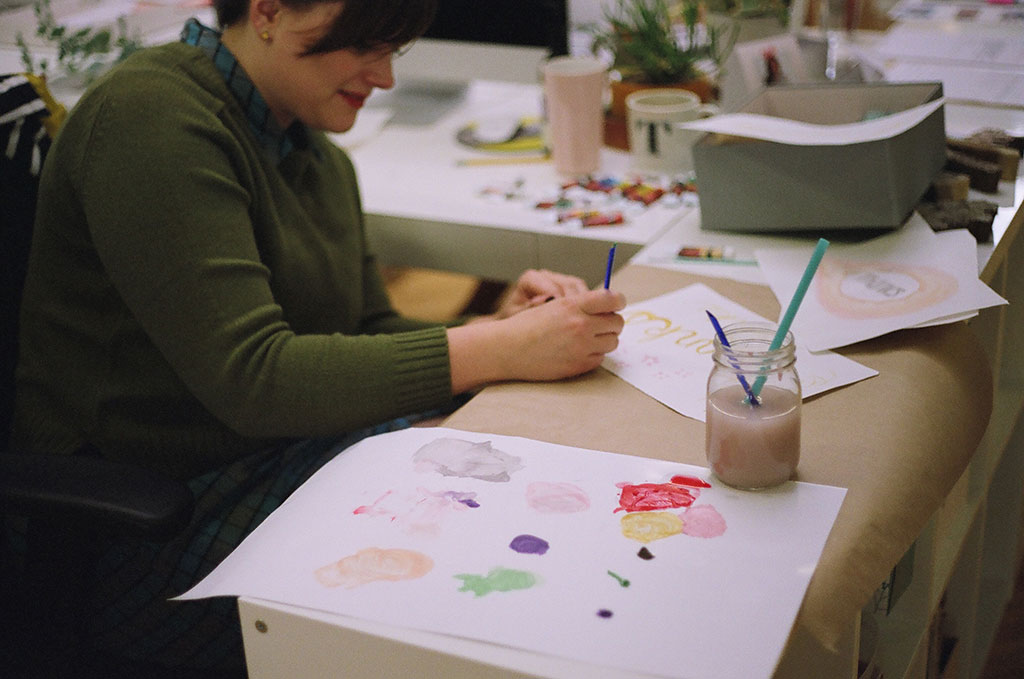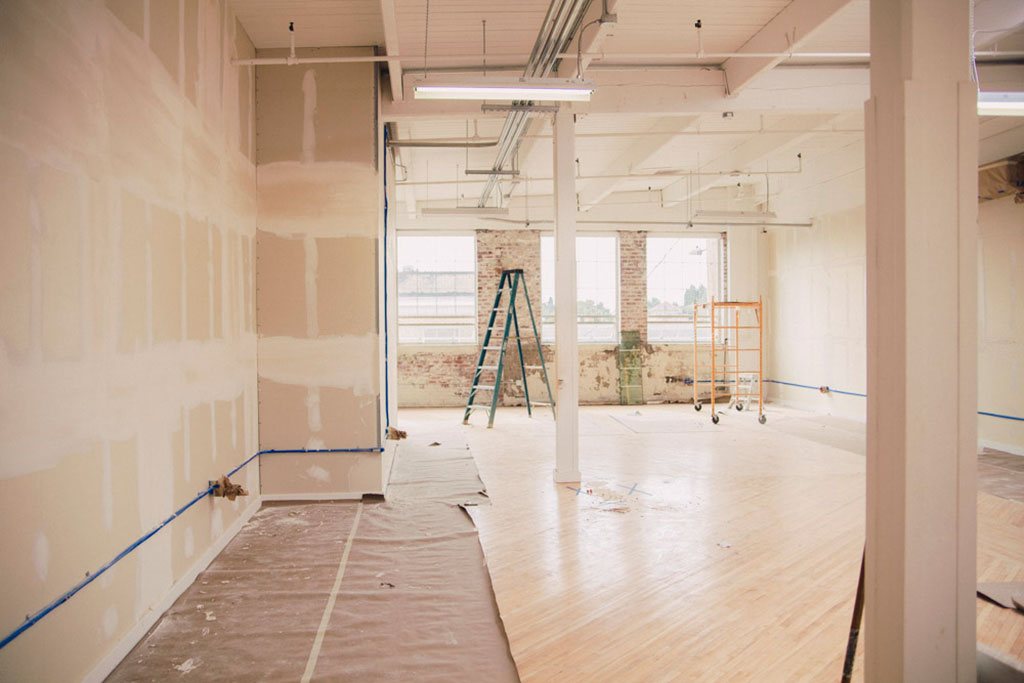 So when there was a call for authors, a little voice inside of me told me to submit an article. Of course, there was also that nasty other voice that told me I probably wasn't cool, or recognizable enough, but I told that voice to suck it and wrote something anyway. To my complete surprise, it was accepted and published in the January 2015 issue of Seamwork. Soon after, I moved to Portland and began writing fulltime at Colette HQ.
Since then I have had the pleasure of watching our small team create over 100 patterns, write 650 articles, and sew over 250 samples.
We have stretched and grown and met a lot of really amazing people along the way.
Did you know…


Everyone at Colette HQ takes the BBC Harry Potter Sorting Hat quiz. 50% of us are Hufflepuff, and we have one lone Slytherin.


We begin designing patterns approximately 11 months in advance of their release and start developing patterns six months in advance.


On average we have 10-12 patterns in the development phase at any given time.


We have seven machines, including one industrial, one coverstitch, and two overlocks.


We have a tradition of discussing gross things and murder podcasts at lunchtime.


Our favorite office snacks include Chex Mix and frozen waffles.


Our most downloaded patterns are tops, sweaters, and outerwear.


Our digital patterns are layered, so you can print your size individually.


More than 60% of Seamworkers identify as advanced beginners or intermediate sewists.


A few years ago, we added metric measurements to our patterns, to cut down on your math.


The top cities that Seamworkers live in are London, Melbourne, Portland, Toronto, and Sydney.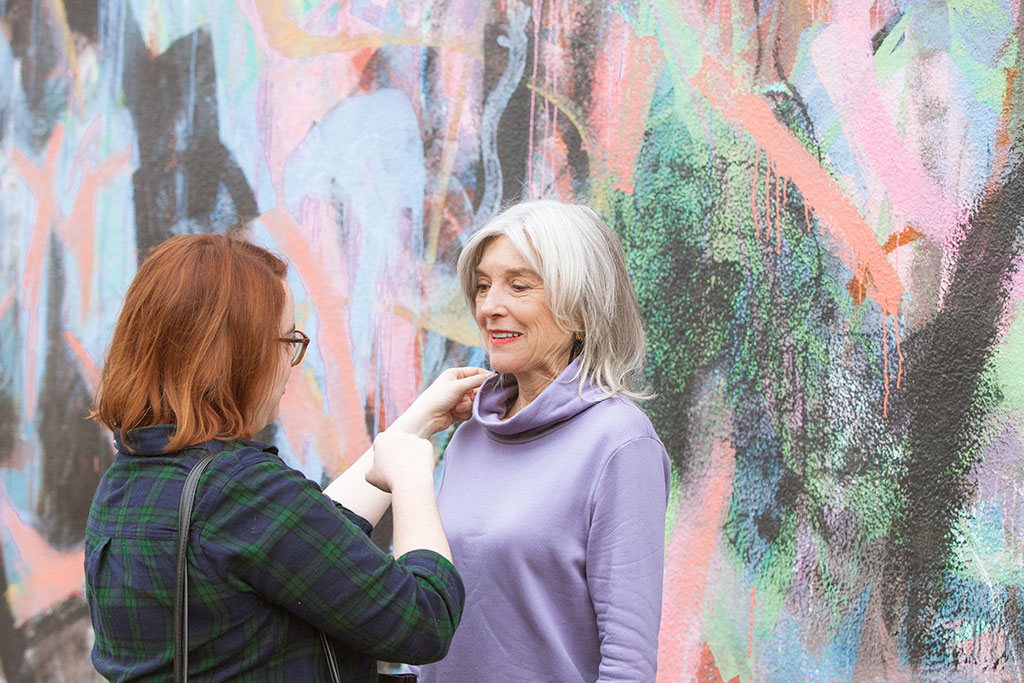 Stretching Quick-and-Easy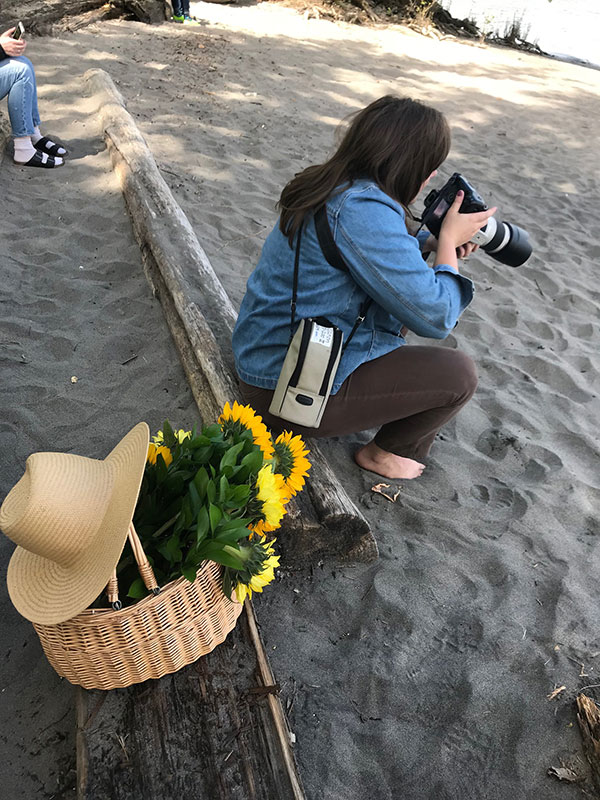 In the early years of Seamwork, we focused on creating quick and easy patterns. Satisfying and straightforward garments like Oslo, Astoria, and Akita filled our catalog. But then something changed.
If you read
Sarai's letter in this month's issue, you know how seriously we take your feedback around these parts. We are continually seeking and cataloging feedback on everything we do, and we heard you loud and clear. While you loved sewing quick-and-easy patterns, you also wanted the occasional challenge, a project you could really sink your teeth into and grow your sewing skills. We began introducing patterns like the Camden cape and the Reno swimsuit, and you responded by making some of the prettiest capes and most jaw-dropping swimsuits.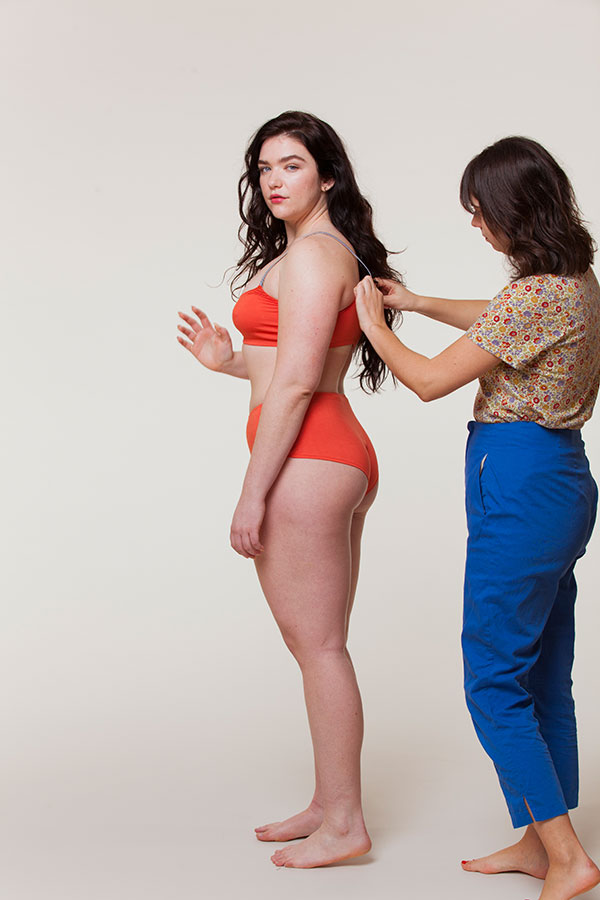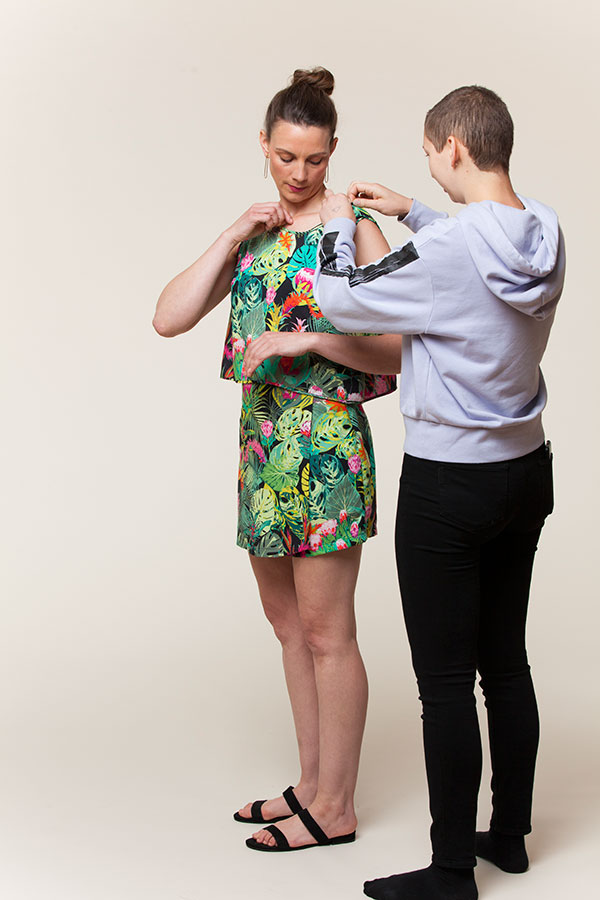 Cultivating a Wardrobe
Two years ago, at the beginning of 2017, your feedback brought along yet another shift. We began to notice a striking pattern; you were telling us more and more that you dreamed of creating an entire wardrobe of handmade clothing. Something that didn't just include pretty dresses with the occasional practical addition, but a wardrobe of jeans, knitwear, loungewear, and outerwear. You wanted an alternative to the ready-to-wear hamster wheel; a canvas you could customize and make your own.
We began creating patterns that spoke to this need. And alongside those patterns, we started sharing hacks, techniques, and inspiration that helped you make it all your own.
But we still felt like something was missing, a path to put all of those puzzle pieces together, inspiration, color, patterns, fabric, and create a plan. Thus, Design Your Wardrobe was born.
This series helps harness all of those creative ideas, and cast them through the lens of your life, crafting a vision and a plan for sewing a wardrobe you love to wear.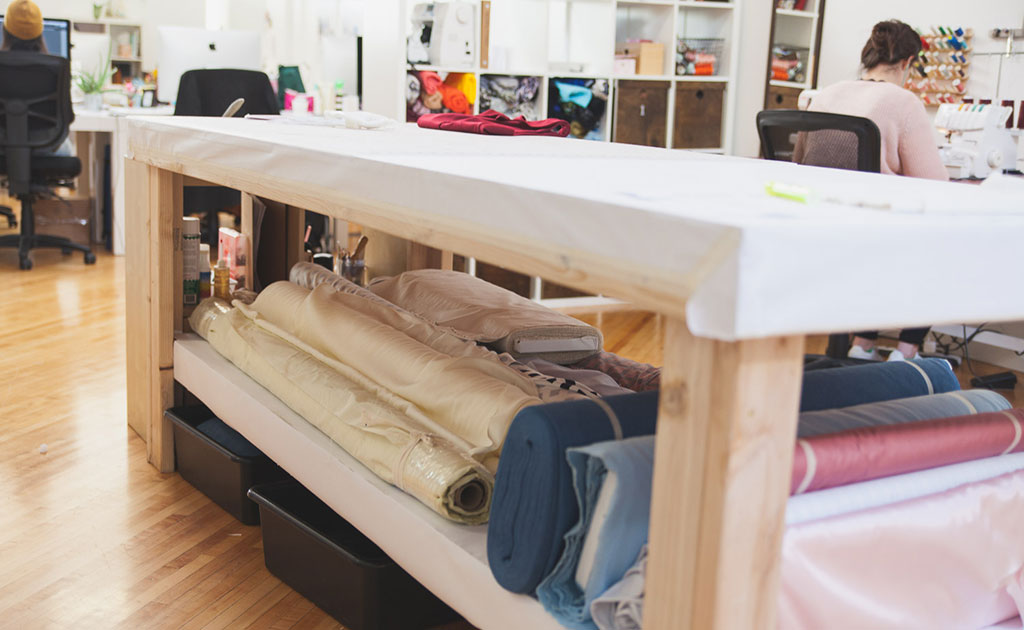 Building Community
Design Your Wardrobe offered an accompanying Facebook group, where participants were encouraged to cheer each other on and share their process. All of you showed up and inspired each other in the most amazing fashion. Needless to say, we were inspired once again. I mean, inspired doesn't even begin to cover it, we were completely moved. We took that spark of inspiration and ran, creating the Seamwork Community—an online forum where we can talk about all things sewing, from tips to inspiration, to local meetups.
It is funny, that all these years later, we land on a community, the obvious glue to Seamwork. Really, Seamwork has always been a community. Looking back, it is you, our amazing readers, sewers, and collaborators that have informed every step of the journey, illuminating pathways we could never imagine. But now we have a home where we can all come together over the craft that brings us so much joy.
I think that most creative people like to think about the future. While the endless possibilities might overwhelm some people, I find it exciting to think that there are always new ideas to explore, and more inspiration right around the corner. I am not sure what Seamwork will be 100 patterns from now, but I do know that I am excited to discover it with a community of badass sewists.