The theme this month is Mending, and we encourage you to think about the lifetime of your clothing and textiles. Do you sew to get out of the fast fashion cycle? If so, mending is one of your most powerful tools for resistance. Are you on a budget with your wardrobe? Mending can save you so much money in the long run. Do you value the history in your clothes? Mending is an act of love.
Adjacent to this theme, the next round of Design Your Wardrobe, our 3-week class that helps you sew clothes you love to wear, starts on February 28. You can sign up here now!
In the Design Your Wardrobe class, you'll learn how to design a queue of clothes to make, which can bring really fun new outfits to your wardrobe, but what does it have to do with the theme of Mending? I'll show you how I used DYW to make a queue for my mending projects.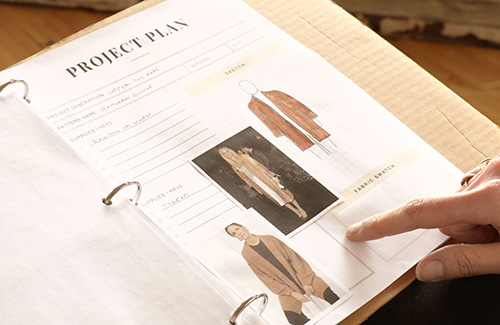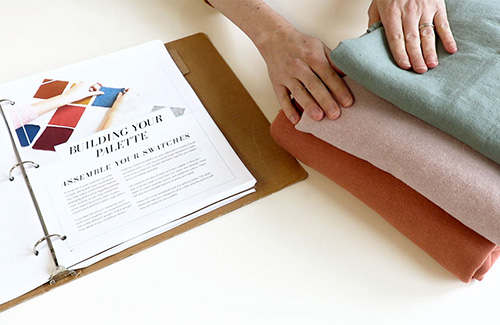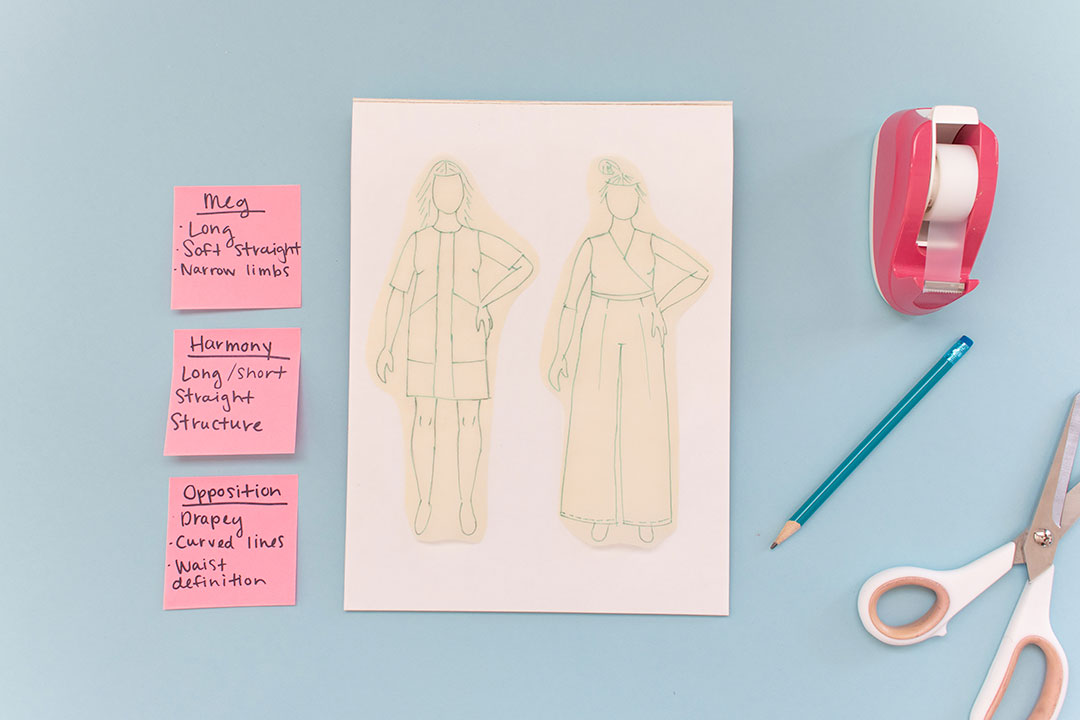 What does Design Your Wardrobe have to do with mending?
The special thing about DYW is that it gives your sewing queue a framework—one you can apply to a single outfit or an entire wardrobe overhaul.
For example, I've used Design Your Wardrobe to plan lingerie and underwear, and I've scaled the framework for something as specific as a monochromatic look. As I stared at a giant bag of to-be-mended clothes in my sewing room, I wondered, can I use DYW to help me queue this up? It turned out the DYW pyramid worked quite well for my mending projects.
Just follow the framework
Here's the DYW pyramid—the core framework for the class.
DYW gives you tools to design an entire collection of clothes, but for smaller projects, like mending, just follow the same three steps on the pyramid. Here's what I did.
Concept: The foundation of Design Your Wardrobe is your concept, when you set a goal. In this case, I set an intention for my mending projects. There are so many ways to interpret a goal with mending, from sustainability to finding a relaxing form of self-expression. If you need direction, read this inspiring interview with creative mender Alyx Jacobs.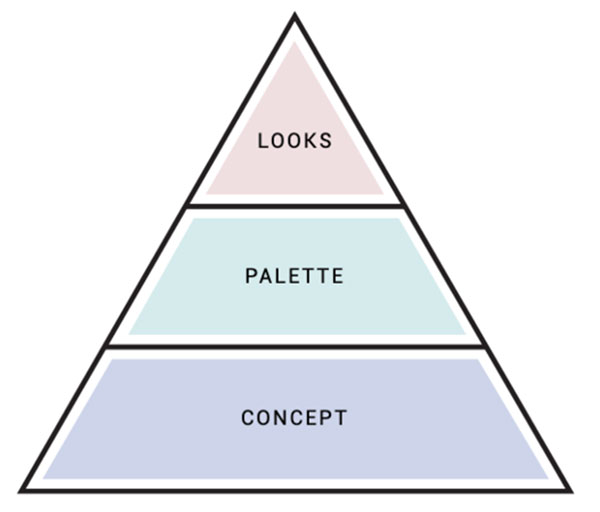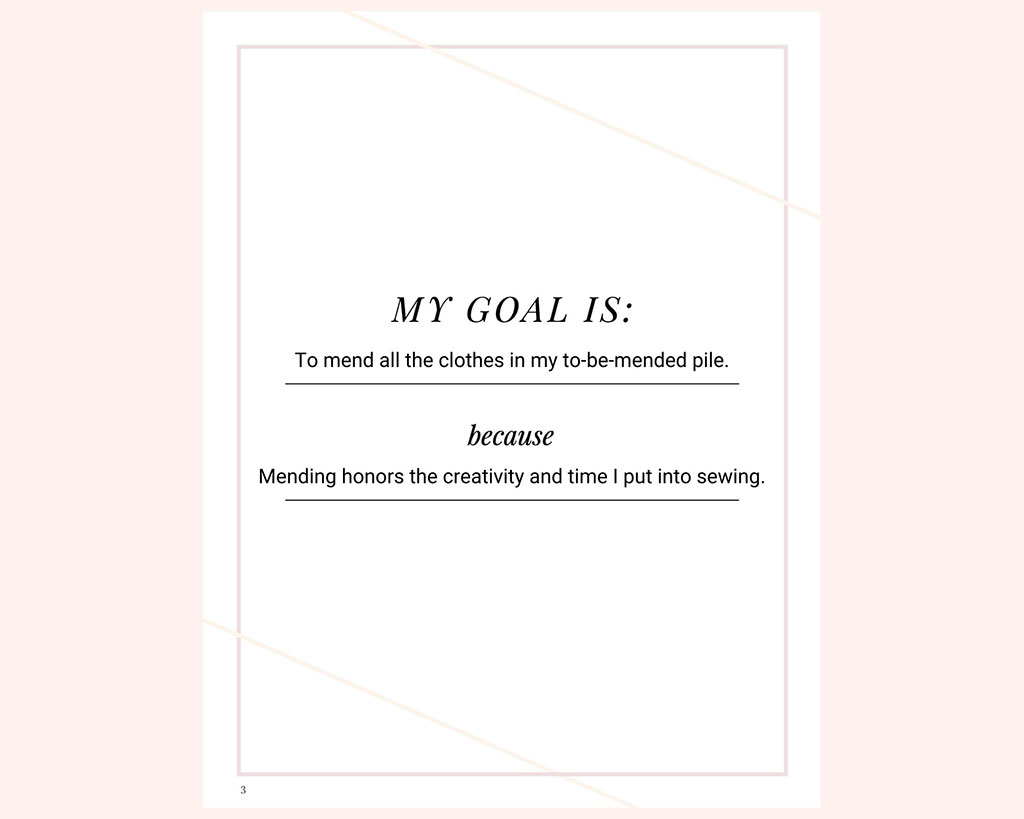 I gathered some inspiration and thought about my mending approach—do I want visible mending? Patchwork? Or, maybe I could transform torn quilts into garments—a controversial approach to mending. To organize my ideas, I made a mood board.
Hey, no project is too small for a mood board! Making this mood board gave me the energy to open up my bag of clothes that needed mending.
Palette: The second tier of the pyramid is Palette. For my mending project, I explored colors for the threads, yarns, and patches I'll need to create my looks. I couldn't decide if I should mend by hand or machine, so I did a few experiments with darning. When thinking about my color palette, I also looked at my buttons!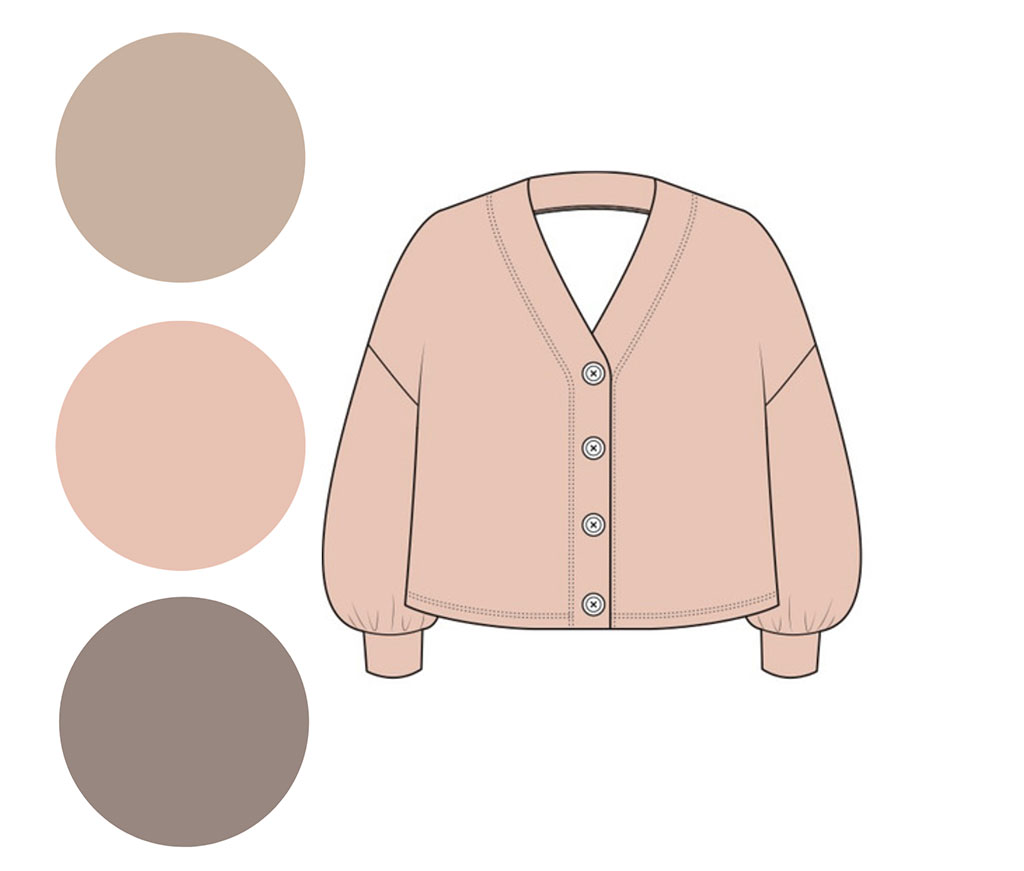 Looks: The final tier of the DYW pyramid is Looks. This is when I actually sketched my projects. Having a visual prompt for your mending increases the chance that you'll follow through with your plans. If you're worried you can't draw (it's not my strongest skill either), we have video lessons that will show you how to sketch your ideas.
See? Design Your Wardrobe not only helps you design outfits, it can also help make your clothes last! No matter how you interpret Design Your Wardrobe, we know you'll discover something new about your style.
What are you going to mend this month?

Join the Conversation
Sign in or become a Seamwork member to comment on this article.