I have established captivating bonds with individuals I have never met in person—connections I am not sure I believed were ever possible. Through the vulnerability I display in expressing my creativity, I have welcomed the world to who I am.
Presenting my honest thoughts, being accessible, and engaging with people is one of the greatest joys of my life. I am living in my passion.
Pat Bravo said, "To be creative is to let little pieces of your heart go and place them into each project you make."
At the start of my sewing journey, I recall the internal conflict and struggle I had with sharing the projects that I was creating. It meant so much to me that I was scared and anxious. I resisted sharing my talents and passion.
Today, I am letting go and sprinkling parts of myself into the creative world. It is safe. I have a space meant just for me and a community of people who appreciate my efforts.
---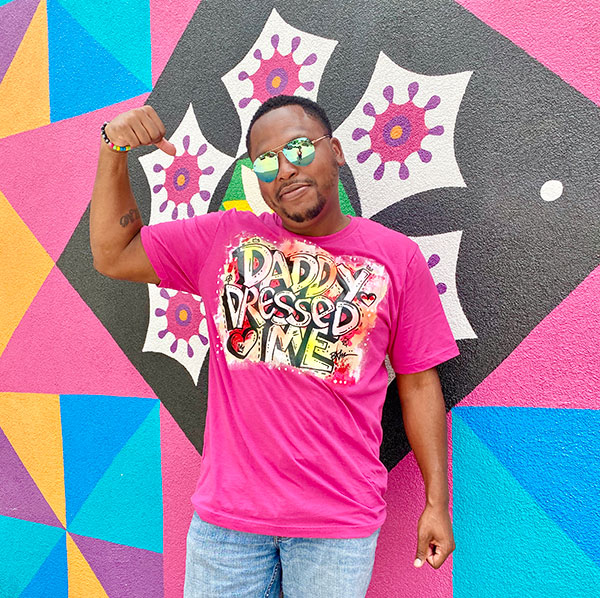 My Three Es: Energy, Empathy, and Enjoyment
Energy, empathy, and enjoyment: My three Es are my foundation, my saving grace. I connect with others because I want them to know there is someone who understands.
How do you use your creativity to connect to others?
---
Energy
When my energy is clear, it endorses my creativity to flow freely. I am open to exploring for inspiration, can envision possibilities for designs, and choose cheerful fabrics to bring my visions to life. 
Energy is everything to me. It tells me where to go, what to do, what to avoid, and where I am best suited to be myself. We are not meant to be everywhere and do everything. Some habitats and encounters encourage our growth and enlightenment. However, some places and experiences keep us stagnant and trigger the worst memories.
Gravitate towards the people, places, and things that fill your soul with joy, energize your senses, and help you exceed your personal goals. When it does not feel right, that moment of uncertainty or confusion often is your opportunity to shift, pivot, or redirect what you are about to do. Use that moment to your advantage.
---
Empathy
I have used my sewing and love for crafting to connect to my family and friends.
With my daughter, Ava, it is important to me that she sees the visions she has for herself come to life. We discuss ideas, styles, go fabric shopping, and find photoshoot locations together.
Empathy is essential to healthy and long-lasting relationships. We all desire to be heard, seen, and embraced through our trials and tribulations. The moment you have someone listen to your feelings, understand your thoughts, and validate your existence—you have encountered the power of empathy.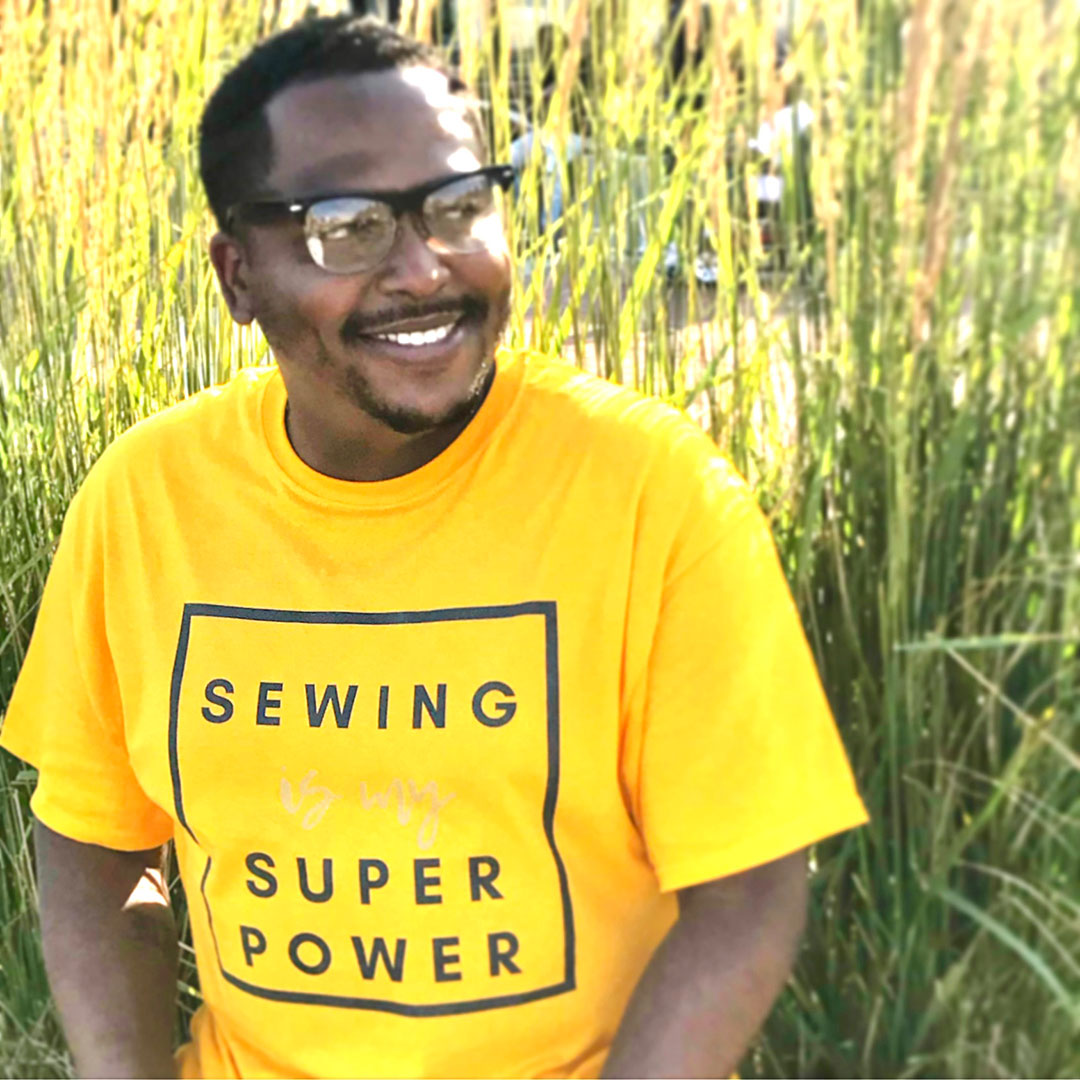 We live each day talking, listening, supporting, caring for, and loving our spouse, children, family, and friends. These bonds inspire conversations that require compassion. Love feels best when spoken and put into action. Listen with the intent to simply hear the journey of others. Be intentional about sharing your testimony and how you have evolved into the being you present yourself as today.
As an empath, I have endless emotions that parade my consciousness all day and every day. While moonlighting through my vulnerability, I have discovered exactly where I land on the spectrum of emotions—I feel everything.
I appreciate my ability to connect, embrace, and feel with others. I have had to learn how to manage my emotions to become a grounded human being. Feelings are often not permanent—it is challenging to find logic when you have become overwhelmed with temporary fervor or disdain. It is vital to protect your well-being and the experiences you allow into your thought patterns.
---
Enjoyment
Enjoyment is the antidote the world needs more than ever. With the change and uncertainty we have experienced over the last few months, finding fun and having a good laugh have become paramount.
When I began my sewing journey, I never imagined the experience being what it is today. Ava and I have so much fun, and our love and bond show in the content we create. She has encouraged me to get in front of the camera and sew for myself as well. 
I discovered my daughter has amazing dance skills and is so expressive while acting. We embarked on a new bonding experience and connected by just having fun with TikTok. Sharing our laughter, joy, and bond as father and daughter has cultivated amazing connections with supporters from all over the world.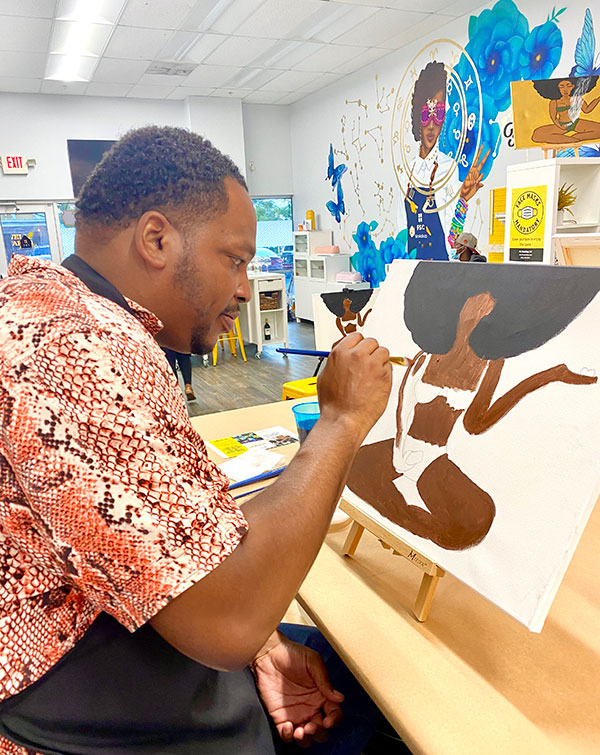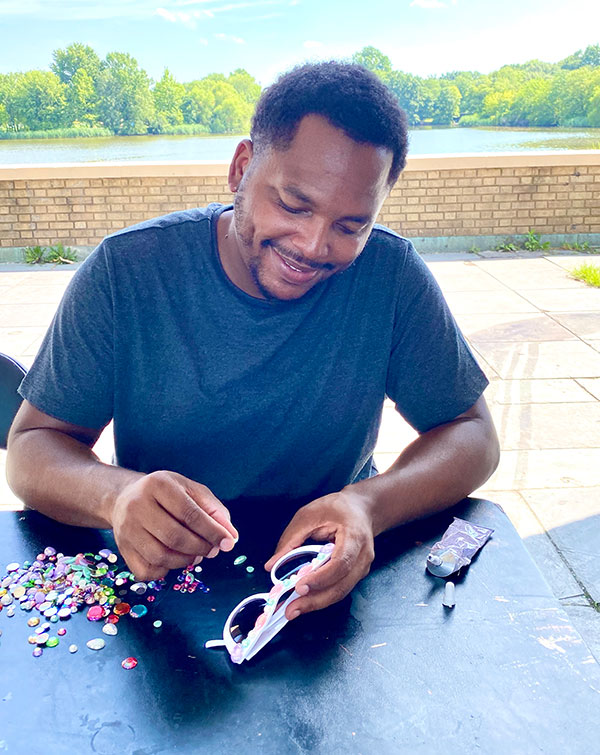 Create Connections by Sharing What You Sew
I created a platform to share my creativity, and it has become a space for uninhibited conversation, a safe space where energy, empathy, and enjoyment thrives. I hope to inspire others to create, feel, and share their journey.
One of my best accomplishments is hearing that I am an inspiration. My art, creativity, parenting, and expression makes people feel various emotions. That feedback is powerful. "You have made my day," "I love to see your work," "Thank you for starting my morning with a good laugh," "You are an amazing father, you and Ava are blessed to have each other," "I am going to get back to sewing," "I look forward to your positive post to brightening my feed." These are a few of the kind and heart-warming thoughts shared by supporters of my creativity.
There is endless power in being vulnerable—strength in showing up unapologetically as yourself. Creativity is the tool I choose to exercise my voice and to build bonds that feed my soul.
"Too often we underestimate the power of a touch, a smile, a kind word, a listening ear, an honest compliment, or the smallest act of caring, all of which have the potential to turn a life around." – Leo Buscaglia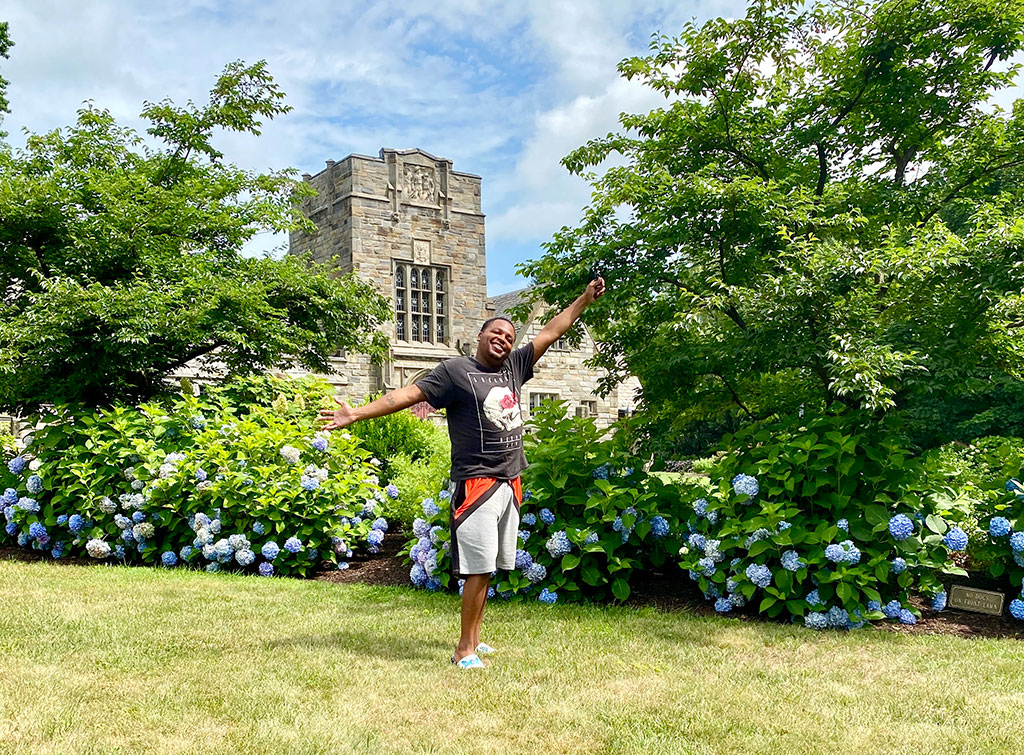 Join the Conversation
Sign in or become a Seamwork member to comment on this article.