Let's be honest—picking fabric to accompany a pattern can be the most exciting and the most intimidating part of any sewing project. Fabric is a complicated beast. It determines technique, fit, and the final look of any piece of clothing.
With a coat like Francis, you want to pay attention to the silhouette and the details—the collar, belt loops, and the belt. Choose a fabric that works well for these details, both aesthetically and for ease of sewing. A lightweight fabric will make a chic coat you can throw on over your favorite dress, and a heavy canvas lined with flannel will accentuate the silhouette and keep you warm.
Remember, the Francis coat is fully lined—don't miss the article on cotton linings in this month's issue—so keep your lining fabric in mind when choosing your main fabric.
Below are three different fabrics that will achieve three different looks, plus links to our favorite fabric resources across the world.
Canvas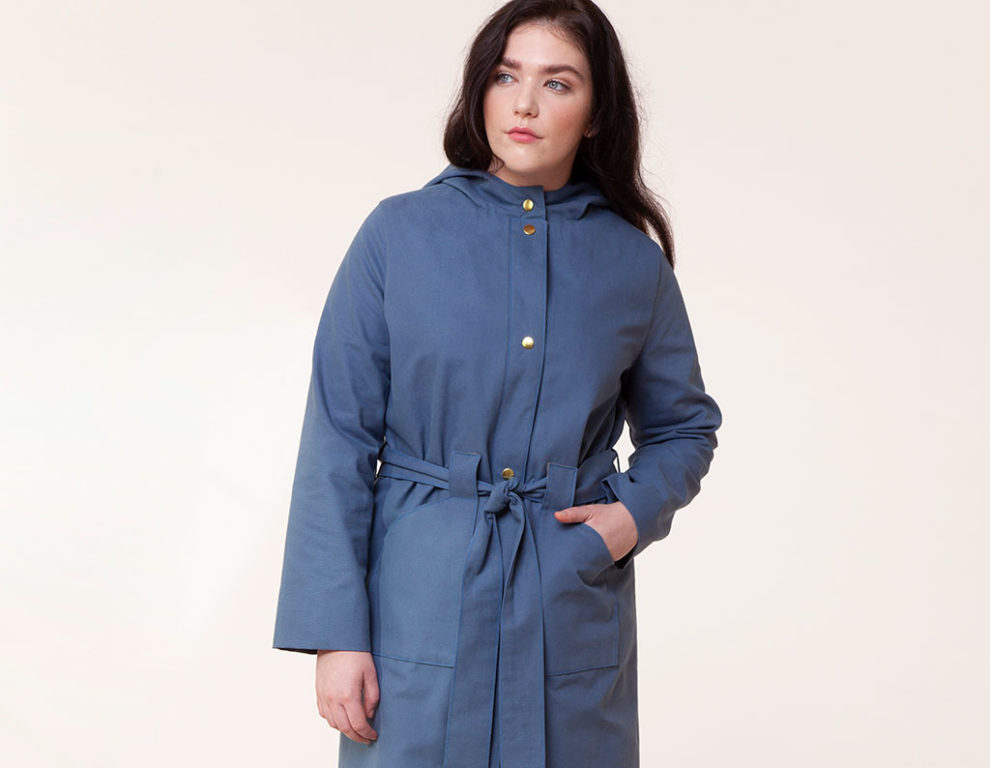 The
Francis coat
sewn in canvas.
Canvas is a fun choice for a coat, especially since it is available in many bold prints and designs, thanks to companies like Kokka and Cotton+Steel. A strong, densely woven cotton, canvas presents one big challenge: bulk. Since Francis is lined, choose your lining fabric wisely and make sure your machine can jump seams.
While some canvas is too thick for garments, a mid-weight blend that includes linen usually works well. Just check with your local fabric shop or online retailer to see if it's appropriate for garments.
TIPS: You'll want to choose a heavyweight needle, one meant for jeans and denim. A clapper helps while pressing seams and be sure to trim and grade your seam allowances to reduce bulk. And use this tutorial for getting a sharp point on your collar.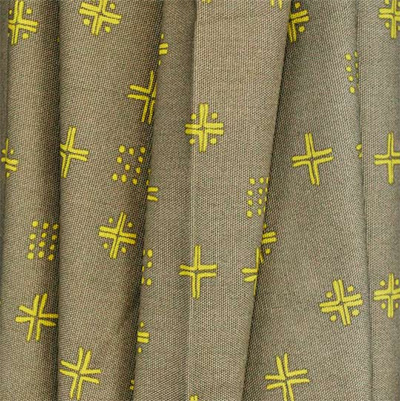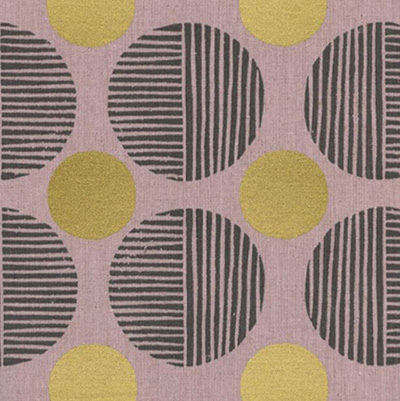 International sources for canvas: The Workroom (CA), Miss Maude (NZ), Guthrie & Ghani (UK)
Waterproof and Water-Resistant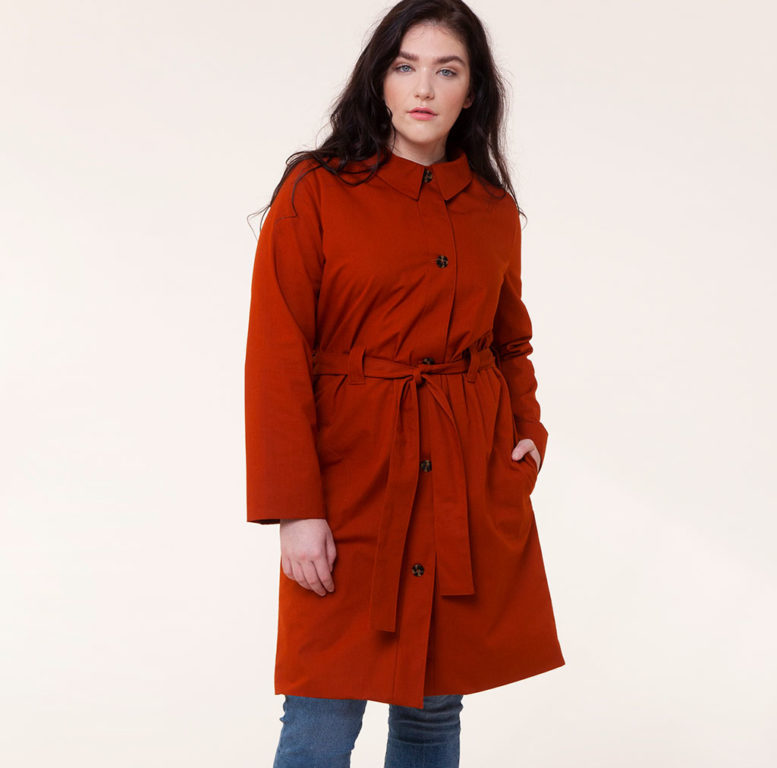 The
Francis coat
sewn in water-resistant twill.
Since Seamwork HQ is located in Portland, Oregon, we're no strangers to rain. If you're going to take the time to sew a coat here in Portland, you might as well make it a raincoat.
There are many options for waterproof fabrics, and the biggest challenge is sourcing them, so be sure to check out our recommendations below. It's often easier to source and sew water-resistant fabrics, which repel water but aren't fully waterproof. Look for cotton blended with nylon or polyester. You can often find water-resistant twills and coated canvas that are more fashion-forward than traditional outerwear fabric.
For truly waterproof fabric, look for nylon that is coated, or outdoor fabric specifically described as waterproof, not just water-resistant or water-repellent. Most of these specialty fabrics are trademarked—favorite stand-bys are GORE-TEX and Cordura. Waterproof fabrics can be slippery, but as long as you practice with some swatches, you'll be just fine.
Tips:


Test, test, test: Test before you press or sew


To cut, use a rotary cutter and pattern weights rather than pins—remember, any holes you punch in your waterproof fabric are permanent!


If your fabric is very slippery, use a Teflon foot


If you choose your main fabric for breathability, be sure to choose a breathable lining, too


Use a microtex needle and make sure it stays sharp


Remember, you'll have to seal your seams for an entirely waterproof experience. Apply seam-sealing tape or glue to the inside of your garment.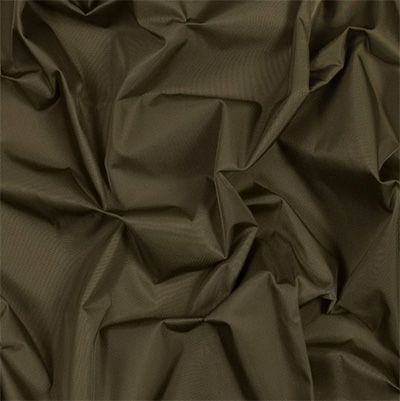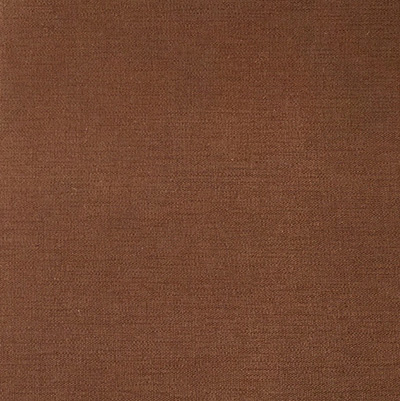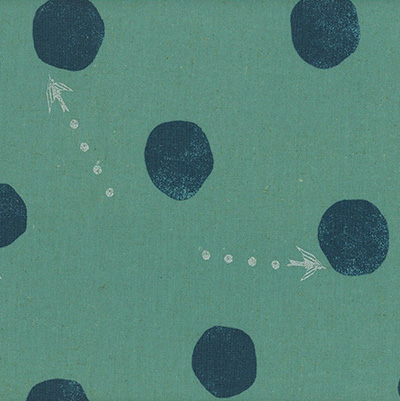 Sources for waterproof or water-resistant fabrics: Activefabrics.co.uk (UK), B&J Fabrics (US), Harts Fabrics (US), Miekkie (PL), Outdoor Fabrics Canada (CA), Point North Pro Fabrics (UK), , Rockywoods (US), Seattle Fabrics (US), Shelby Outdoor (FI), Tessuti Fabrics (AU)
Plaid and Tartan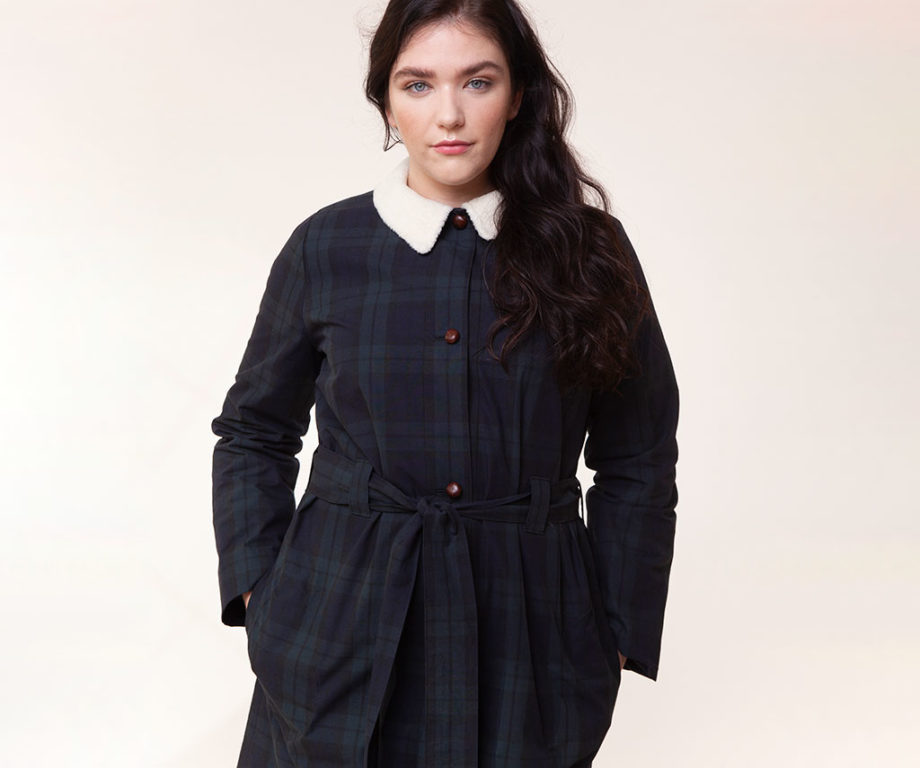 The
Francis coat
sewn in tartan.
For a brief history of tartan, please don't miss this classic Seamwork article: Mummies, Victorians, and Punks. Remember, all tartans are plaid, but not all plaids are tartan.
When choosing plaid fabric for a coat like Francis, pay attention to the scale of your pattern. A small-scale plaid might not require pattern matching, but large-scale plaids will look best if you make the extra effort.
TIP: To match prints and stripes, be sure to purchase extra yardage—for a coat like Francis, an extra yard will usually be enough. Cutting single layer will save fabric and make it easier to match your plaid.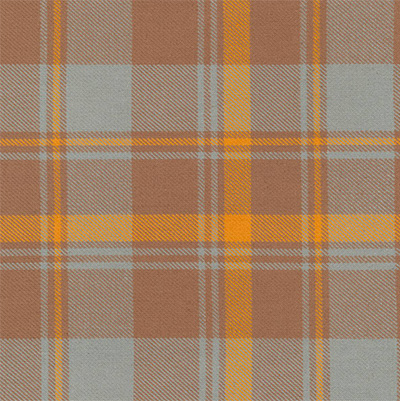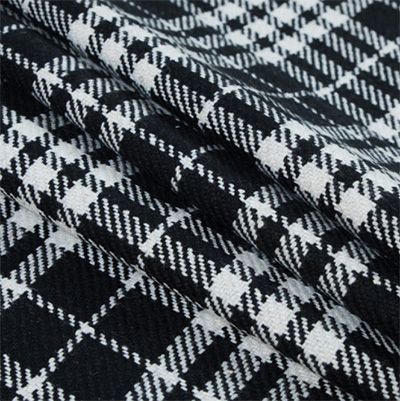 Save up to 20% on fabric! If you're a Premium Seamwork member, you get exclusive discounts at many of the fabric stores featured in this article. Check out the Member Deals page here for all the details.
Join the Conversation
Sign in or become a Seamwork member to comment on this article.