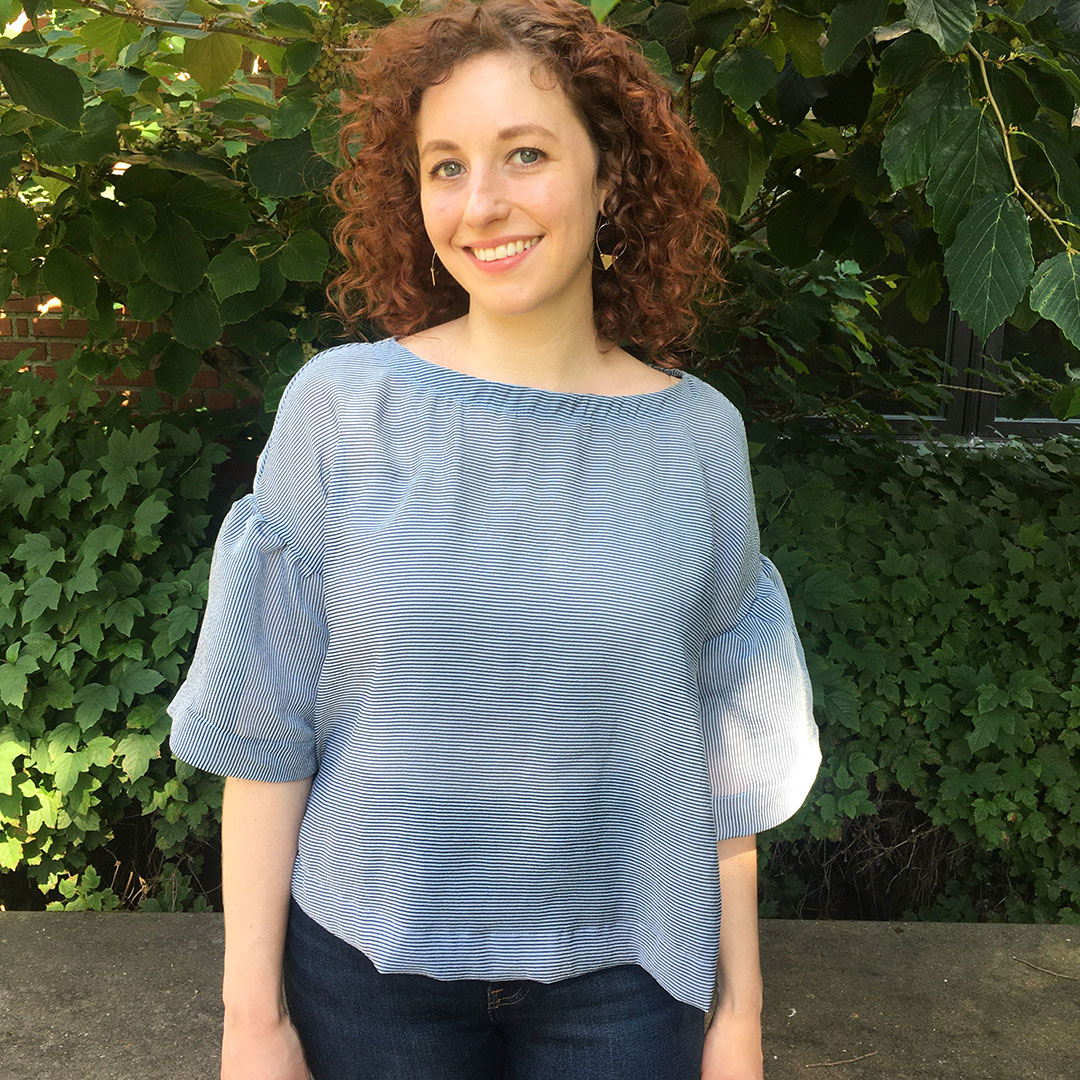 Have you noticed the trend lately of big, dramatic sleeves? I sure have! There's nothing I love more lately than letting the sleeves have the spotlight in my garments. This month, I'll show you how to gather the Samson top sleeves for some extra fun. This is an easy hack you can apply to most sleeve pattern pieces. The other hacks we're featuring this month include changing the neckline to a v-neck and turning the Samson top into a dress with a gathered skirt.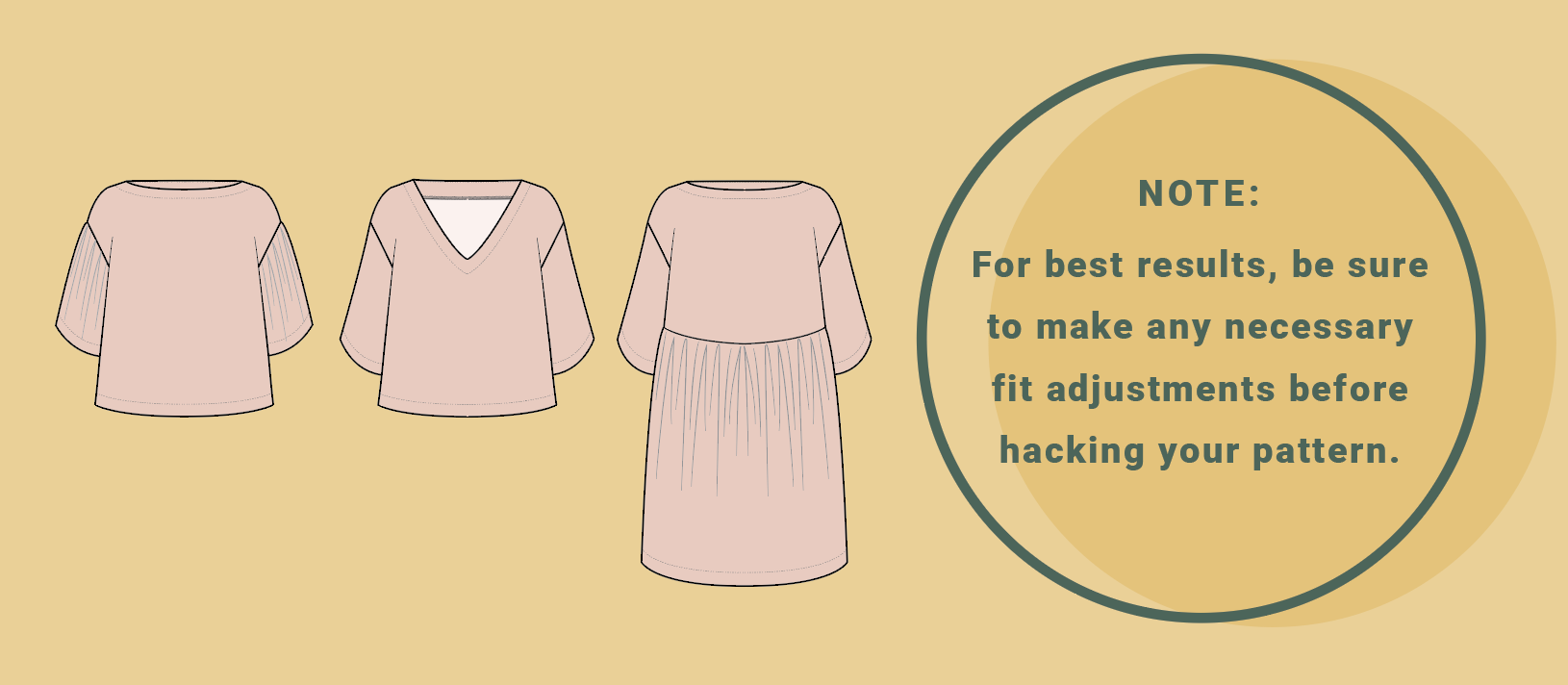 HACK ONE: Gathered sleeves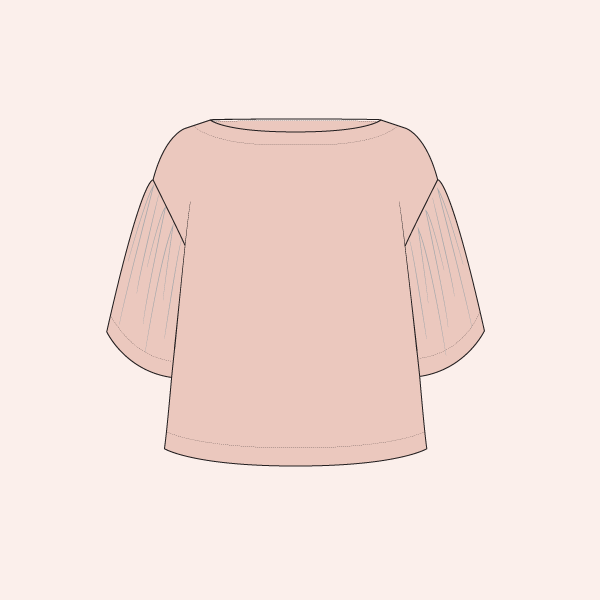 Add some dramatic, gathered sleeves to your
Samson top!
---
DRAFTING INSTRUCTIONS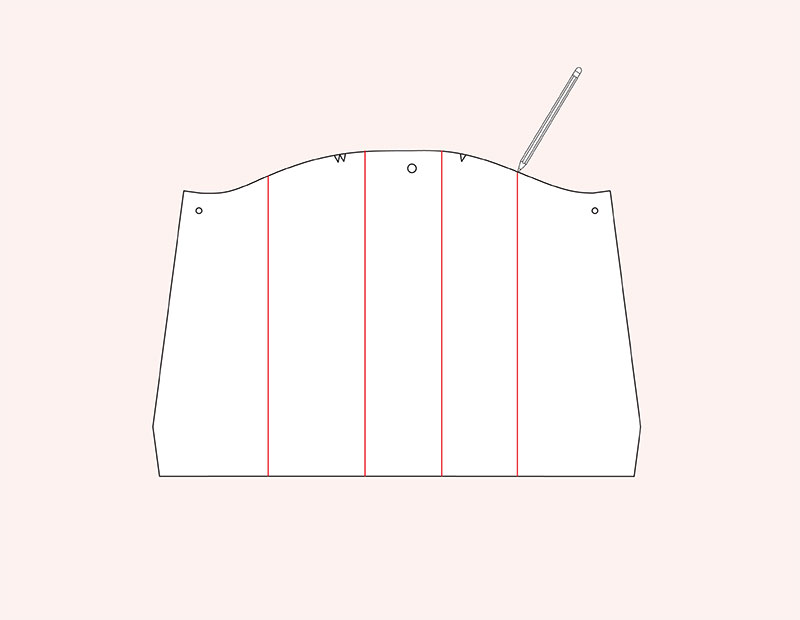 01
Using your ruler and pencil, draw vertical lines down the sleeve piece. I drew 4, but you can draw more than that (2 minimum at least).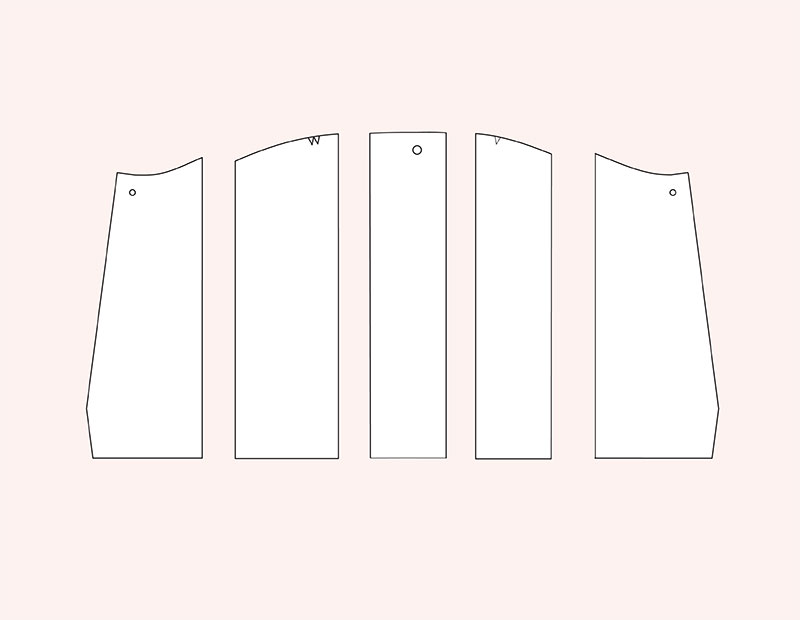 02
Cut along each line.
03
Decide how much width you would like to add to your sleeve. I added 4" total throughout my sleeve, dividing 1" into each line I drew in step 1. Adding 4" gave me a decent amount of volume.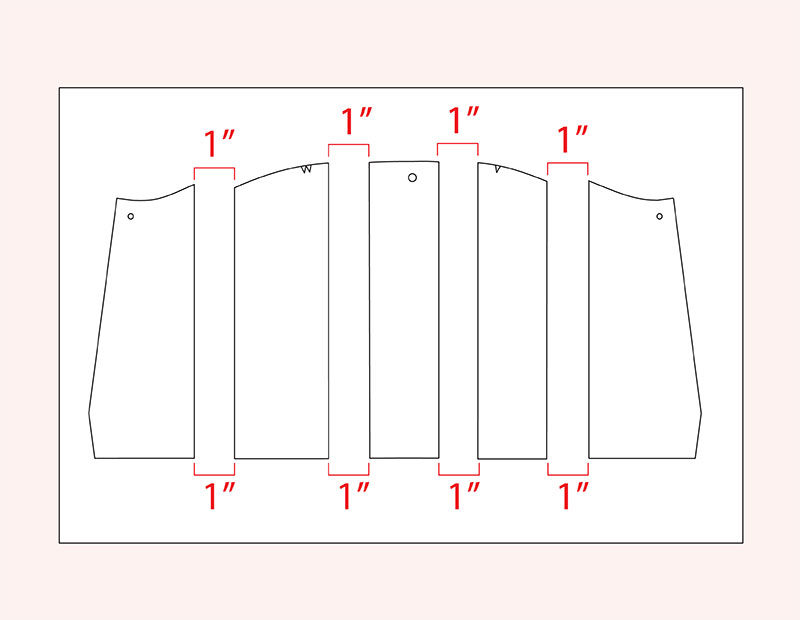 04
Place the pattern pieces on top of some paper. Use your ruler to draw the increments added between each section of the sleeve. Since I did 4" total, each section was widened by 1".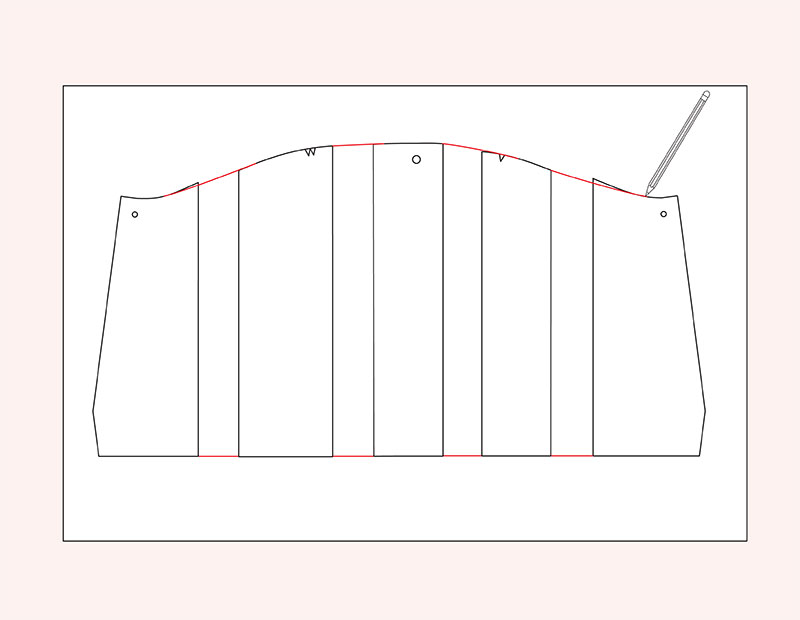 05
Using your pencil, blend each section along the sleeve cap and hem. You may need to re-shape the sleeve cap.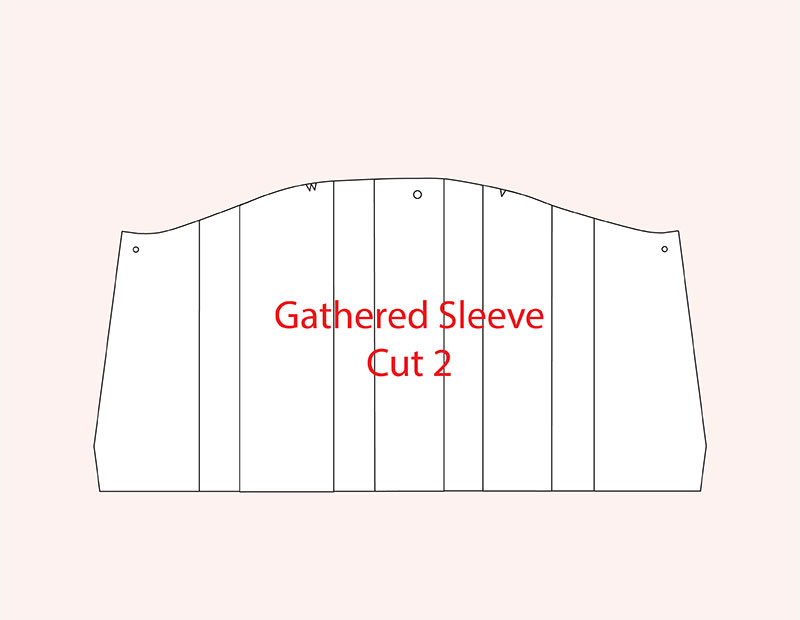 06
Tape the sections to the sleeve pattern piece and cut out your new sleeve. Label this piece "gathered sleeve, cut 2."
HACK TWO: V-neck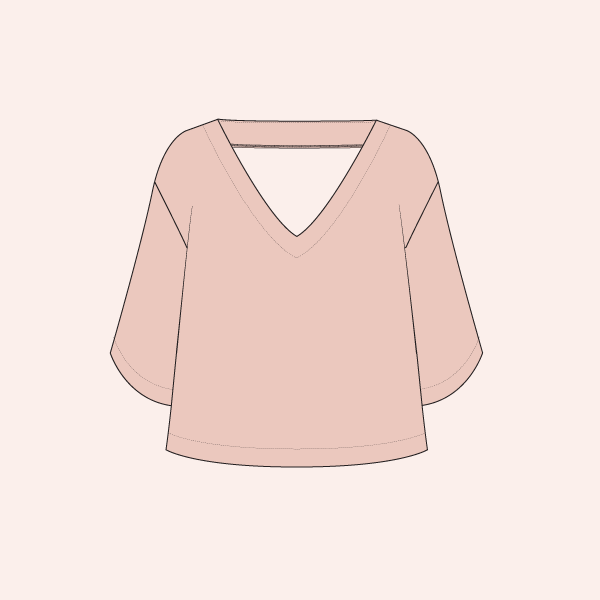 Change the neckline into a V-neck on the Samson top this hack from issue 35.

HACK THREE: Dress with gathered skirt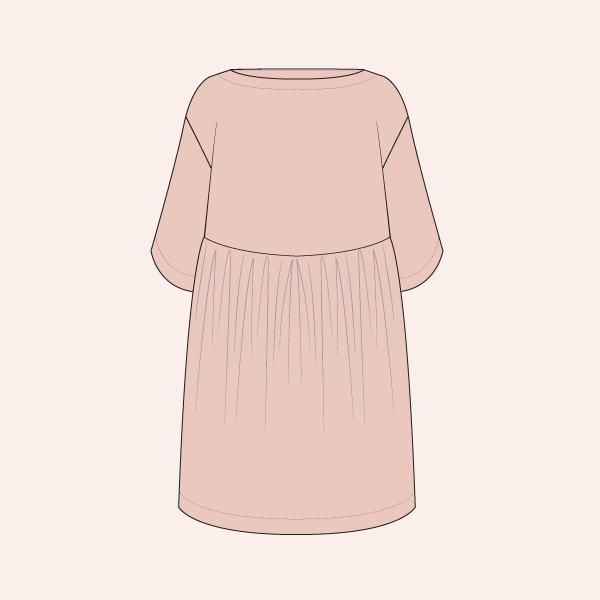 Turn your Samson top into a dress with a gathered skirt using this hack.
Join the Conversation
Sign in or become a Seamwork member to comment on this article.