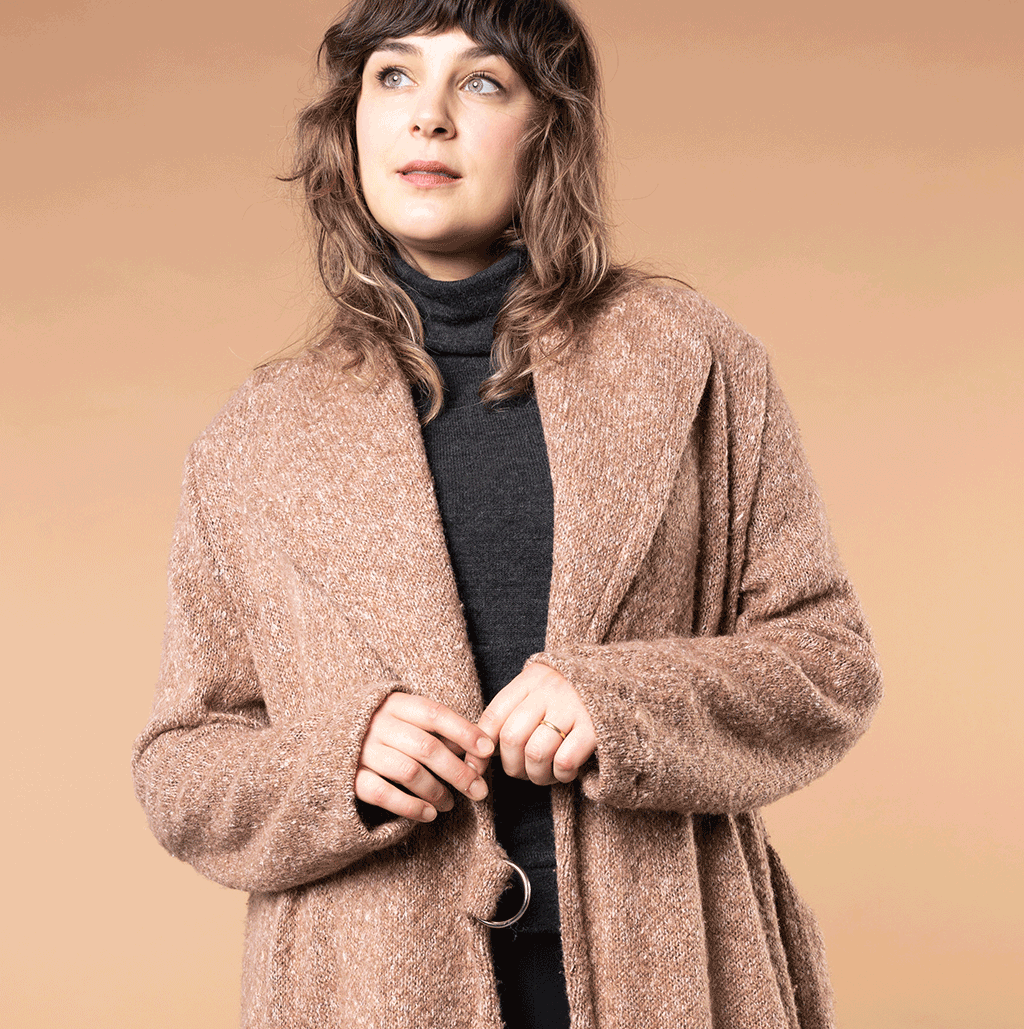 Patternmaking can seem like this really intimidating skillset. But you don't have to draft an entire pattern from scratch to explore these techniques. Simple tweaks and adjustments can completely change the look of a pattern. You also don't need to be a patternmaker to hack a pattern—they are supposed to be fun experiments that will help you create something unique to you!
Pattern hacking helps you get more out of a single sewing pattern. Think of the pattern as a roadmap—you can take more than one route to get to the destination, and the pattern is there to give you the lay of the land.
In this month's pattern hack, I am going to show you how to swap Baz's belt for a cool D-ring closure.
The really cool thing about this hack is you could easily use it on other patterns, especially outerwear patterns with a relaxed fit.
---
Drafting Instructions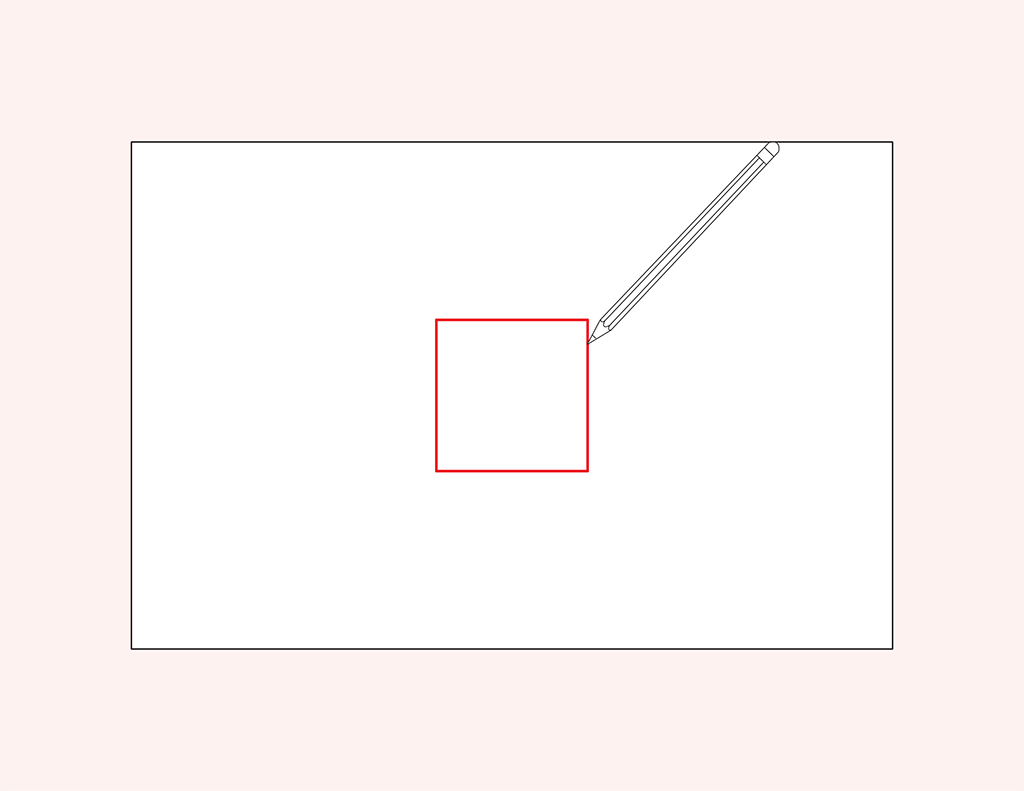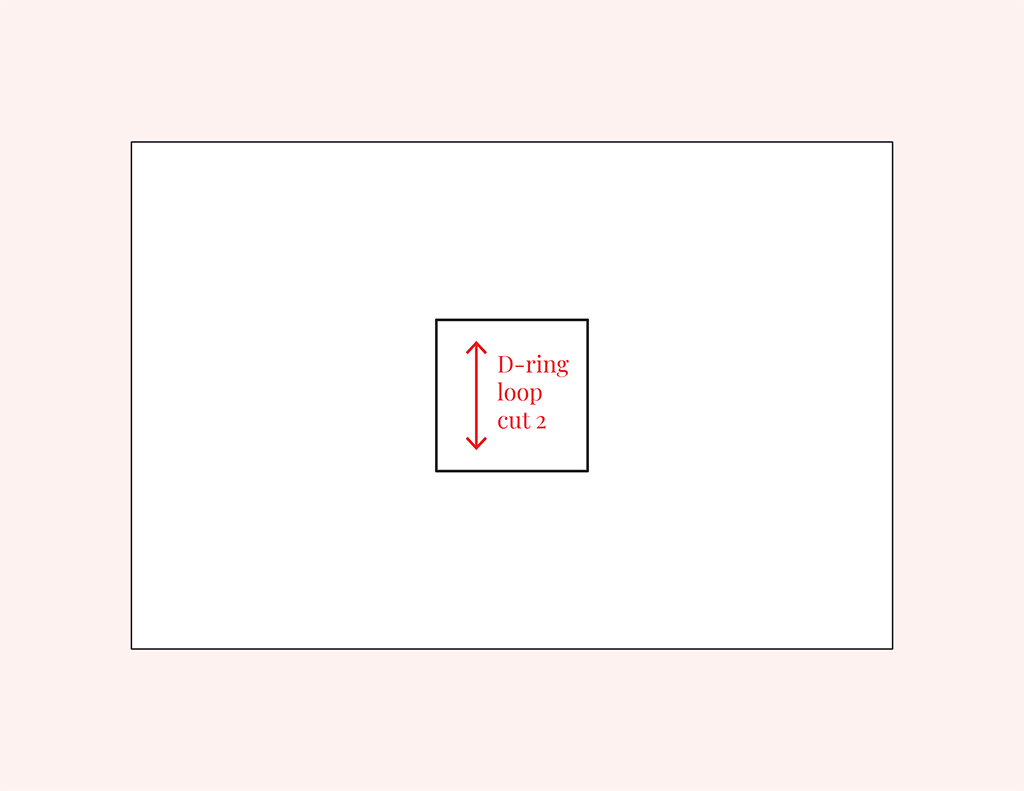 02
Draw the grainline and label this piece "D-ring loop. Cut 2."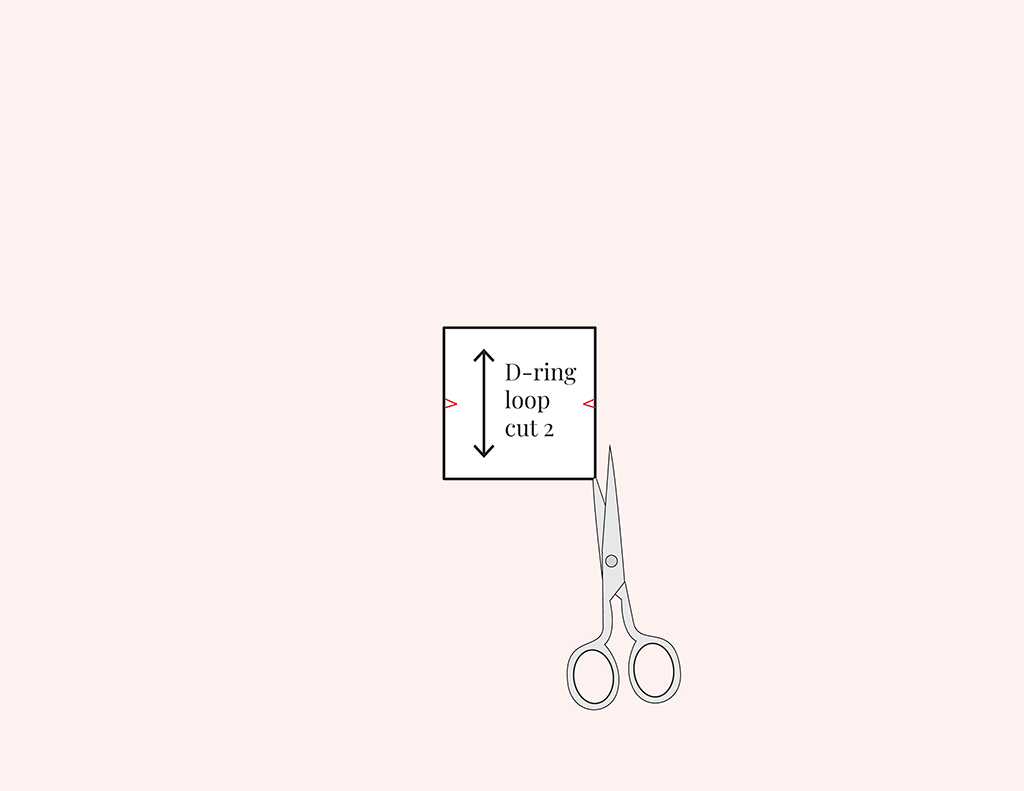 03
Draw a notch centered on two opposite sides of the square. Cut out the pattern piece.
04
On the front jacket, draw a corresponding notch 2" below the collar break (marked with a circle on the Baz pattern piece).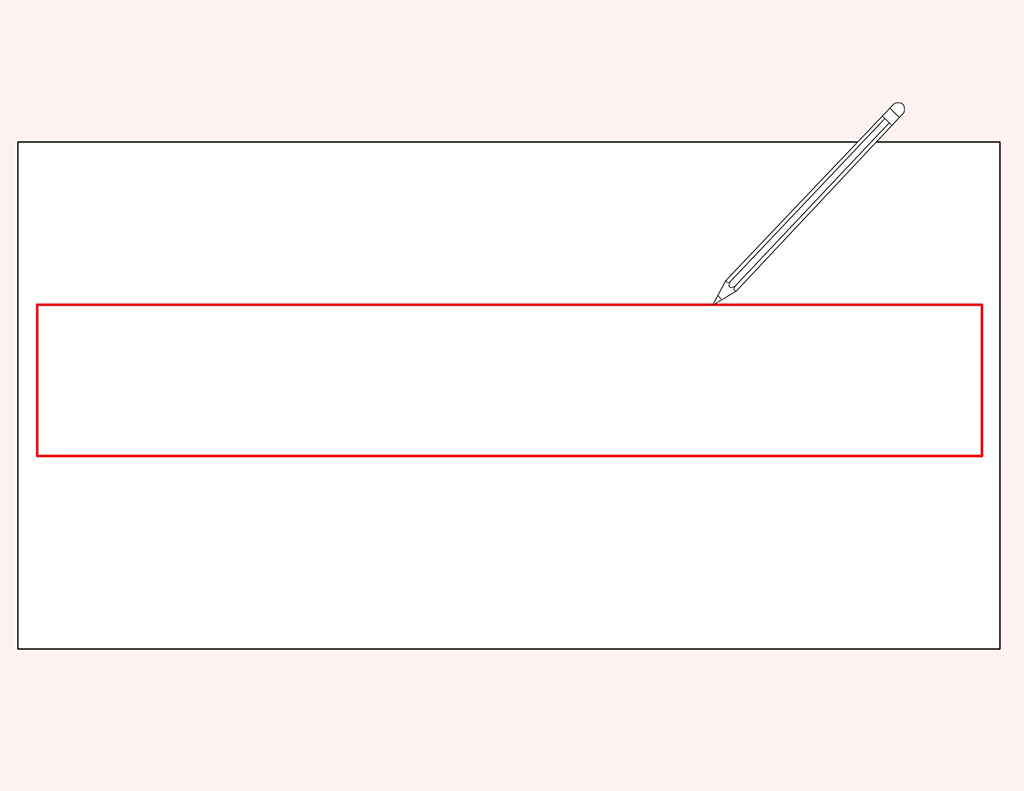 05
Draw a rectangle that is 3 1/4" by 18".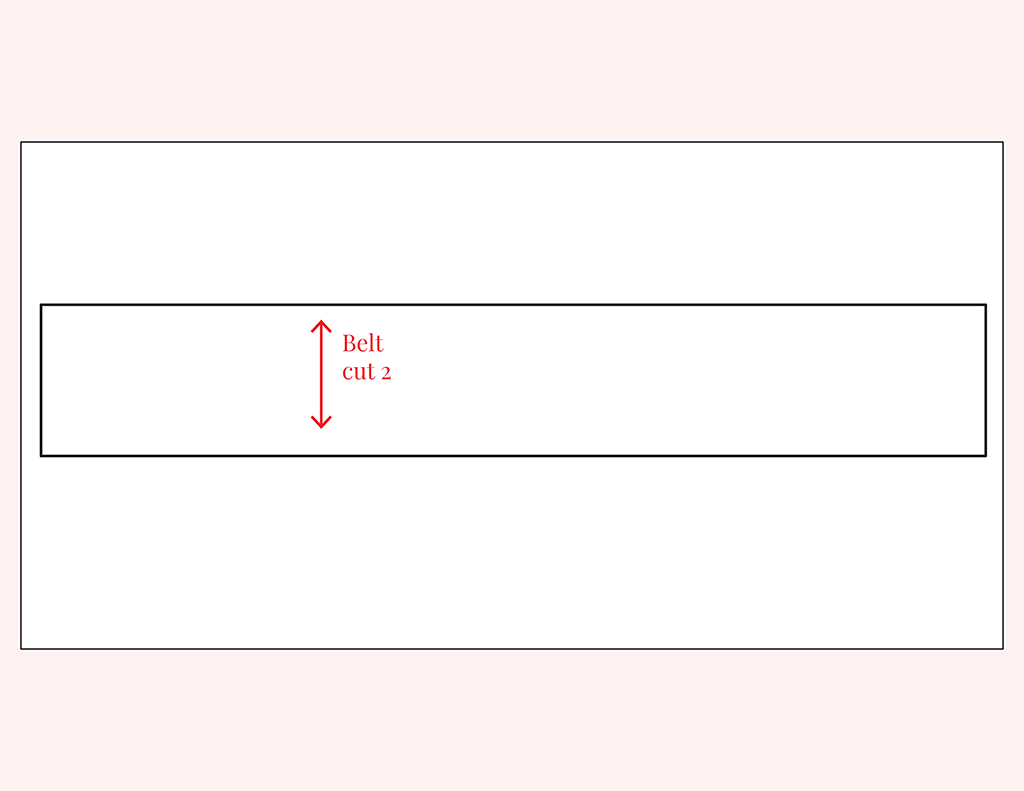 06
Draw the grainline and label this piece "Belt. Cut 2."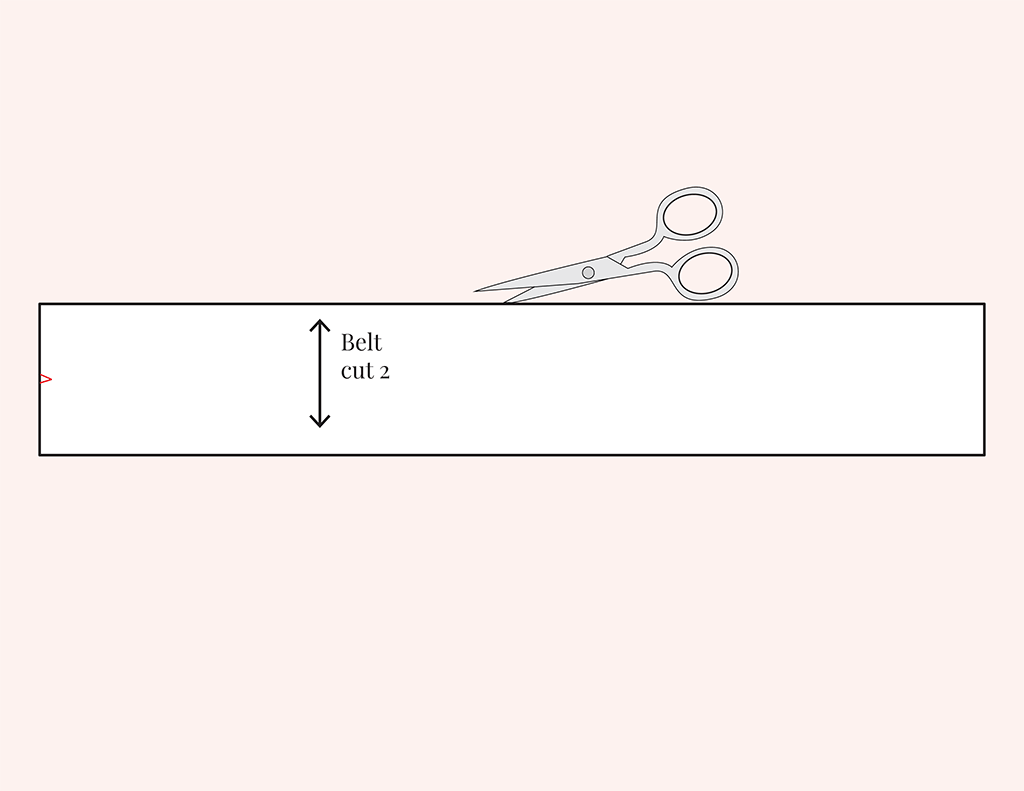 07
Draw a notch centered on one short edge of the belt. Cut out the pattern piece.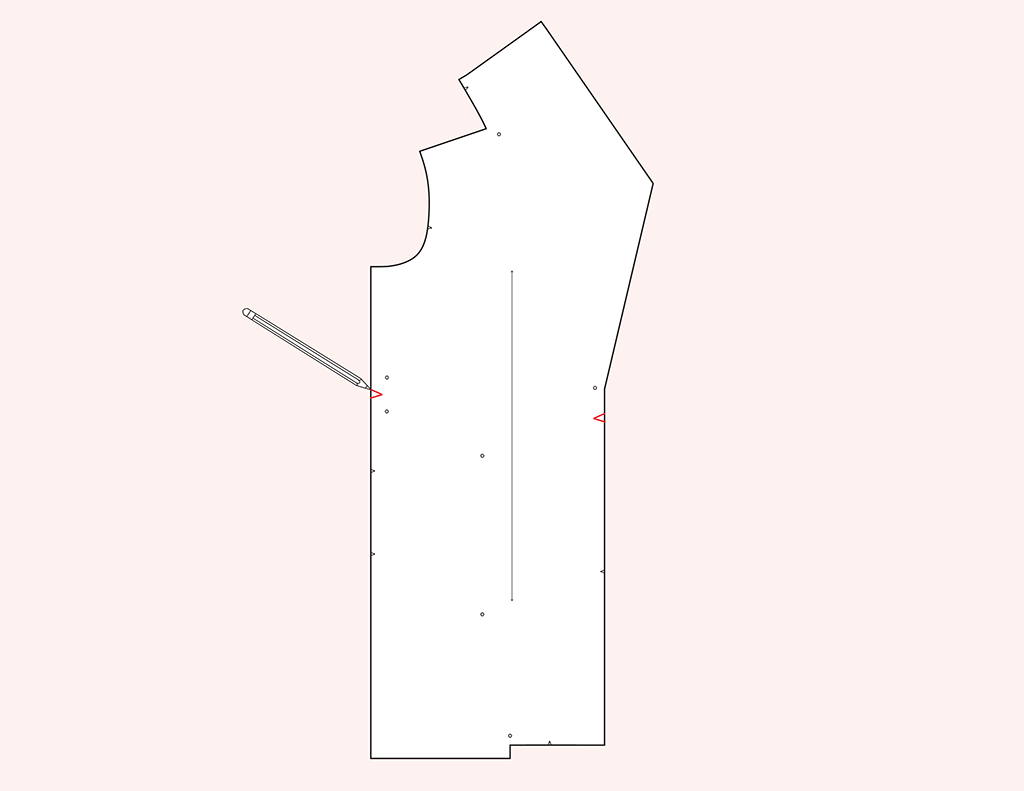 08
Draw a corresponding notch at the waist on the front jacket side seam.
---
You can also try…
The best part about hacks is that they are easily adaptable. Here are some hacks from the archives that will help you transform Baz.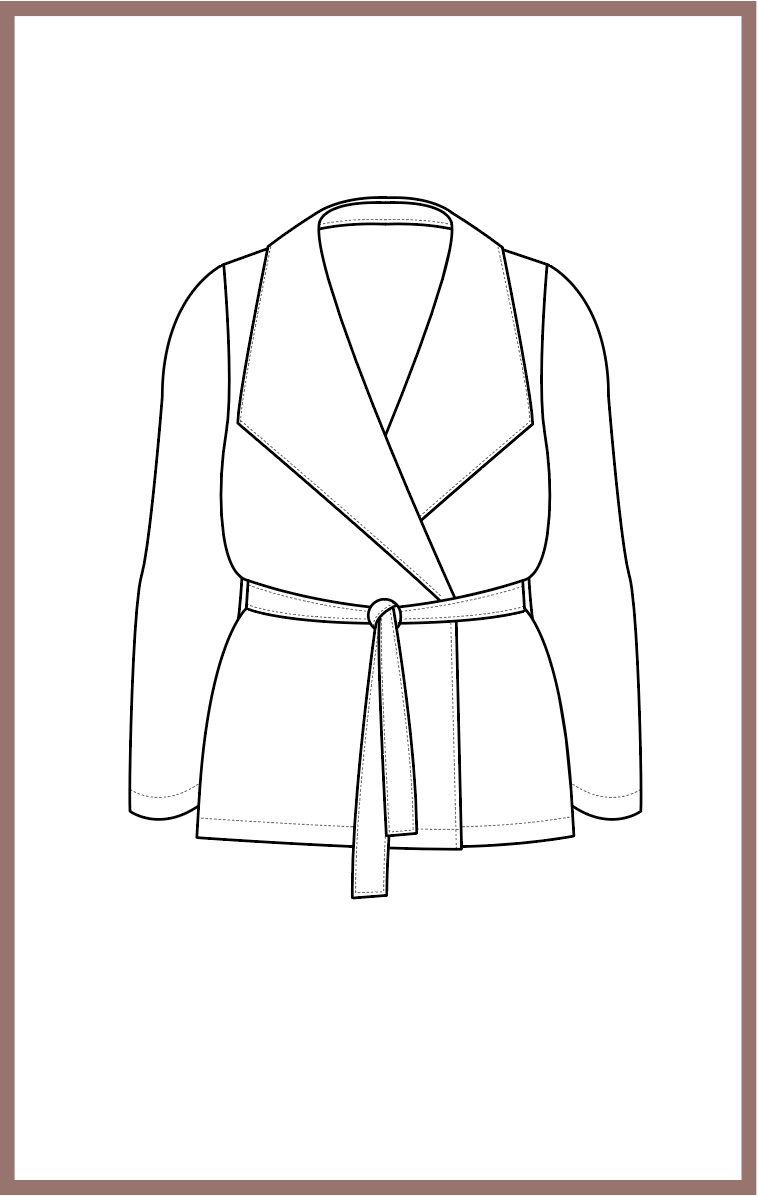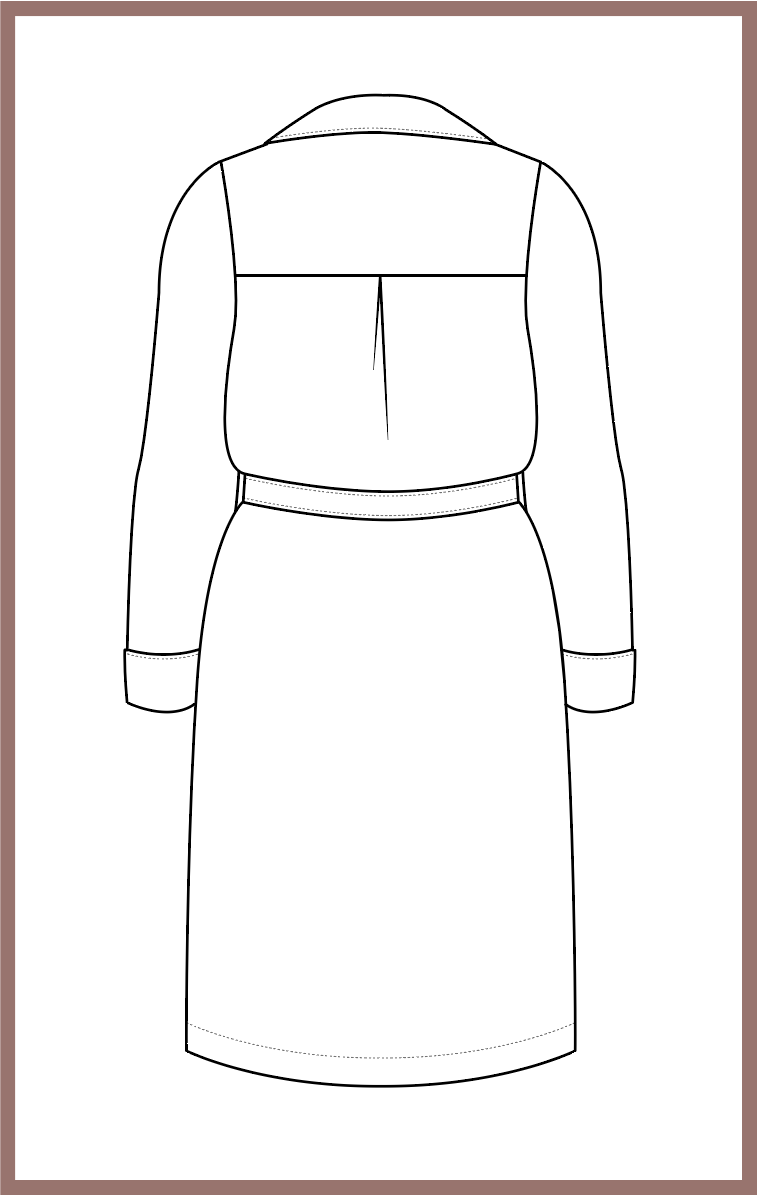 Join the Conversation
Sign in or become a Seamwork member to comment on this article.