Everyone knows that sewing gives you superpowers. First on that long list is the ability to break the rules and make garments that represent you and your taste. We want to encourage you to think of our patterns as a blank canvas that you can customize to truly suit your style.
You'll Need:


The Dani pinafore


Paper


Pencil


Scissors


Tape


Clear ruler


Our pattern hacks are designed to teach you hacking basics that help you customize patterns so that you can become a confident pattern hacker. Each month, we will show you how to draft and sew one new pattern hack, and we'll share links to two additional pattern hacks from our pattern hacks library.
These hacks help you give your Seamwork patterns a custom spin—all you need is paper, a ruler, and a pencil!
This month, we teach you how to create a mod-inspired dress with center front and back seams and oversized patch pockets, perfect for creating a playful color-blocked look. You can also check out two additional hacks. One will help you create French darts, and the other adds a gathered yoke.
Note: For best results, be sure to make any necessary fit adjustments before hacking your pattern.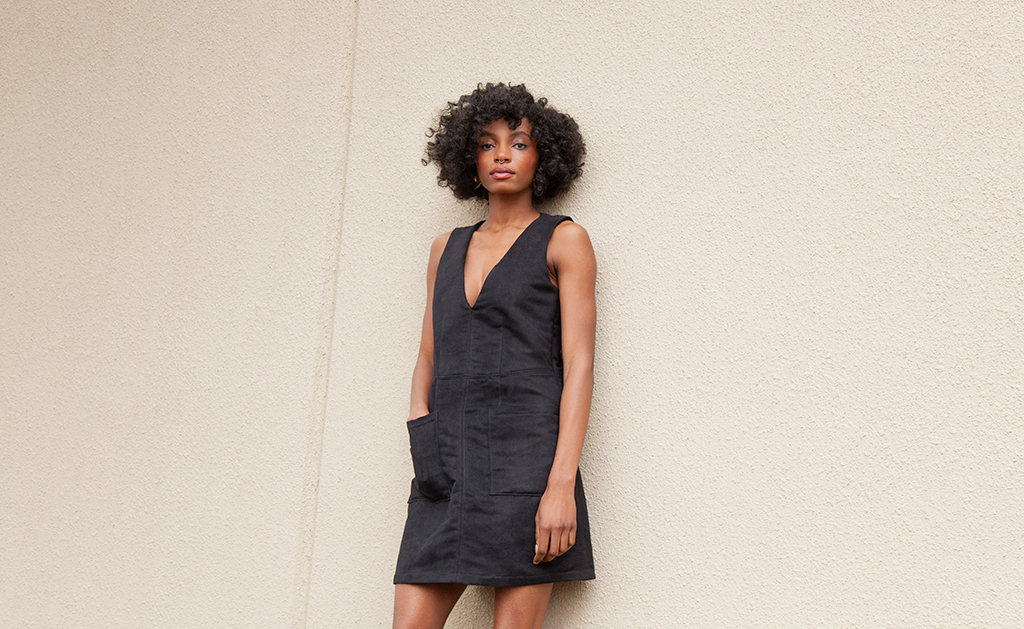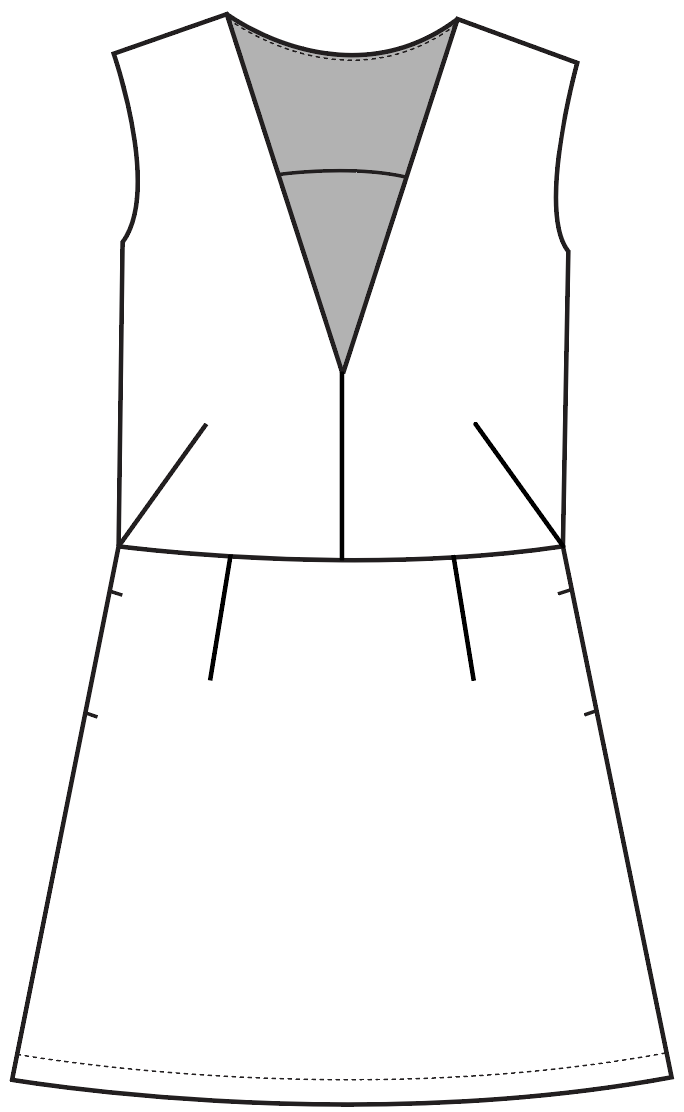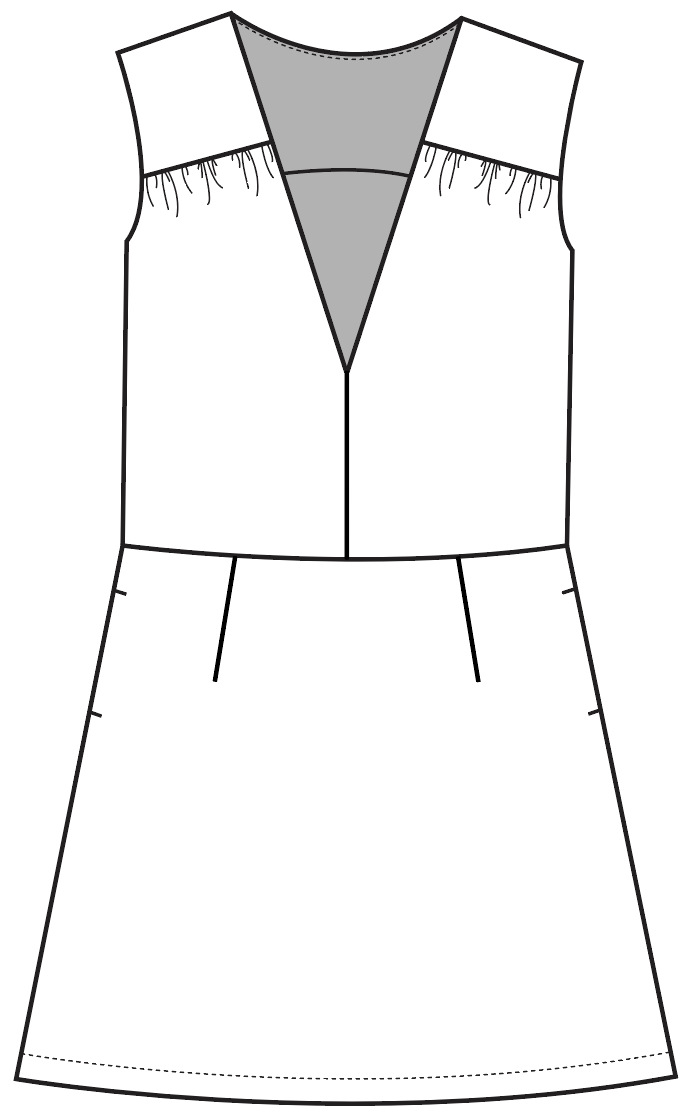 HACK ONE: Mod-inspired Dani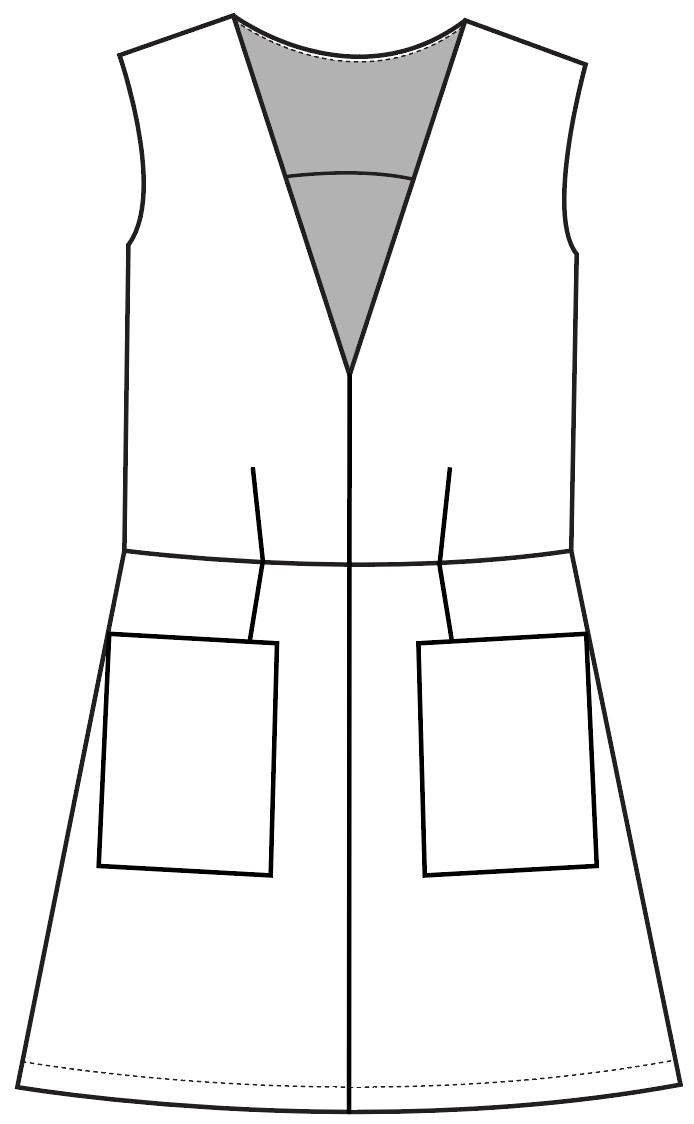 Adding center front and back seams is an easy hack that allows you to play with color blocking. Add some patch pockets into the mix, and you have a mod-inspired creation begging to be sewn in a funky fabric like faux suede.
DRAFTING INSTRUCTIONS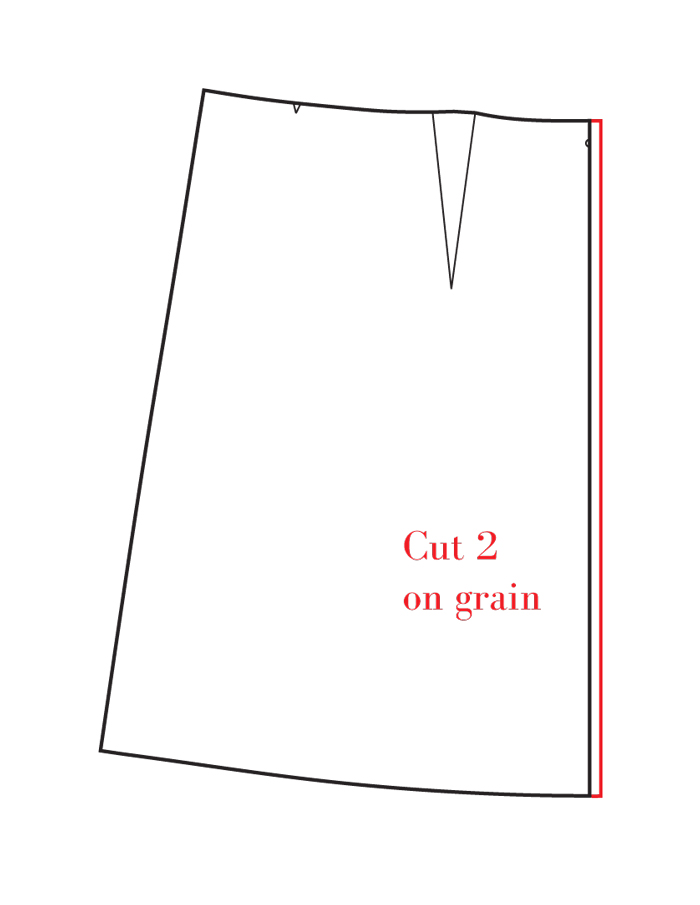 01 | Add 5/8" seam allowance to the center front of the front skirt piece. Label the pattern pieces "cut 2."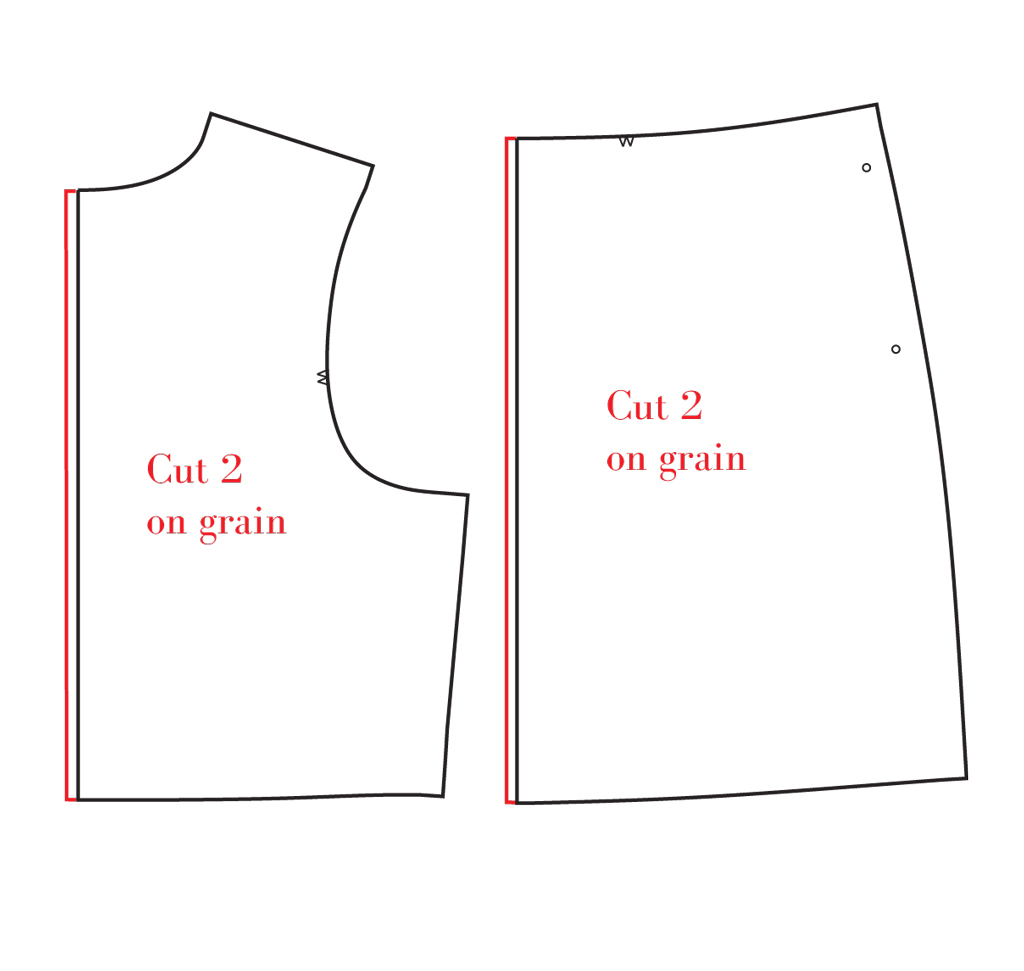 02 | Add 5/8" seam allowance to the center back of the back bodice and skirt pieces. Label both pieces "cut 2." 03 | Draw a rectangle approximately 7" wide by 8" tall. This is your pocket piece, so feel free to adjust the size based on your preferences.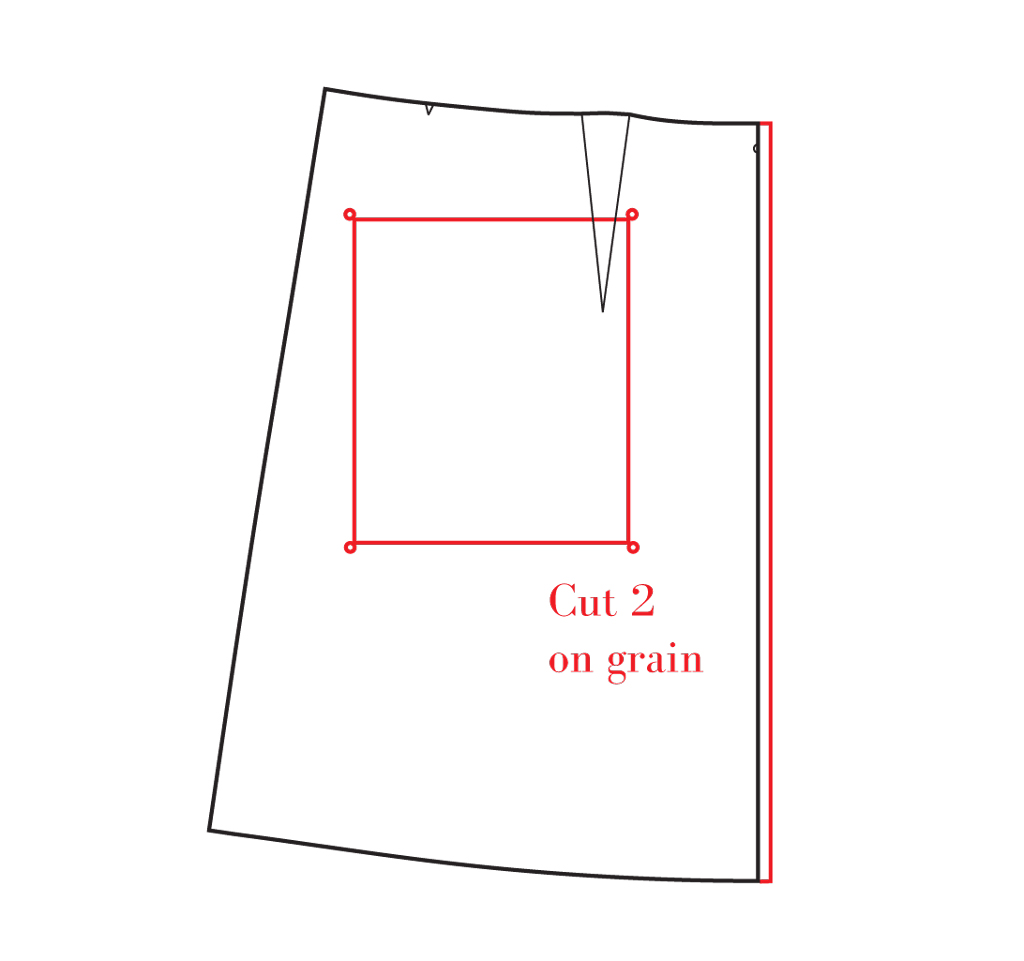 04 | Place the rectangle over your skirt pattern piece and mark the pocket placement.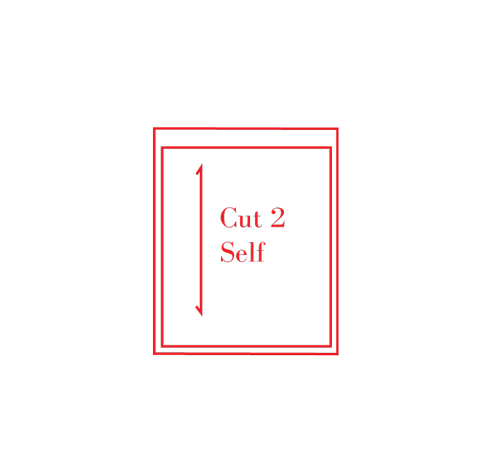 05 | Add 1" seam allowance to the top edge and 5/8" to all other edges. Label the pattern piece "cut 2 self."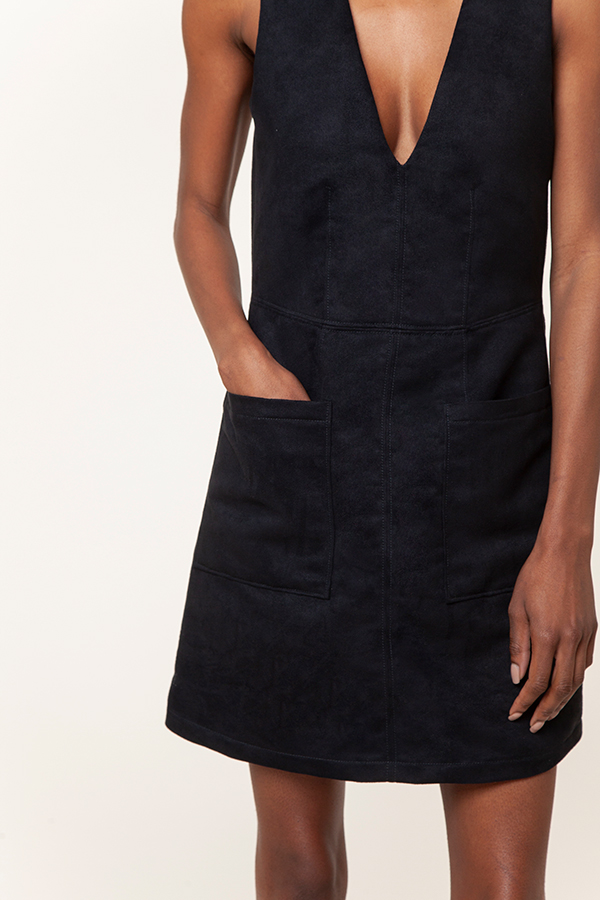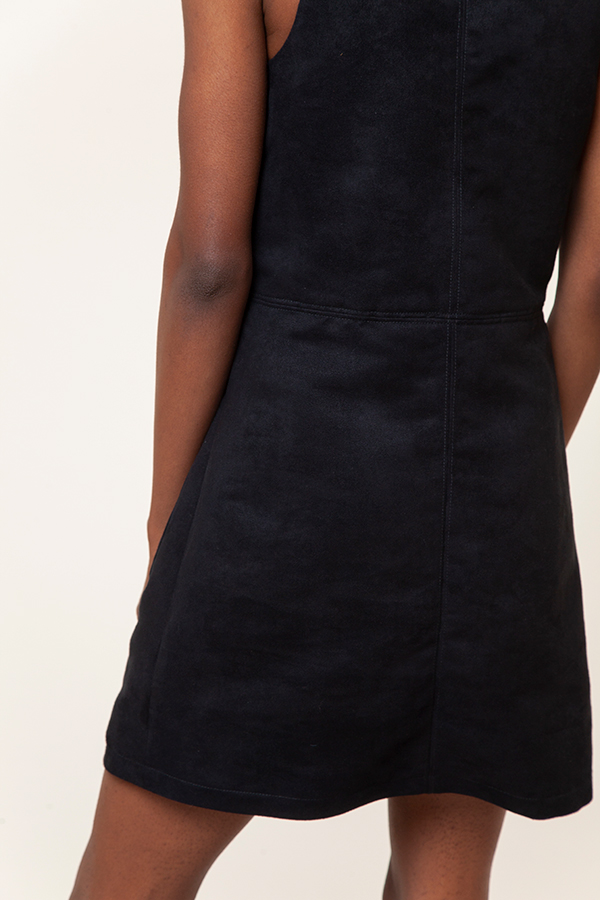 SEWING INSTRUCTIONS
1. Sew all darts according to the pattern instructions.
2. On the cut pocket pieces, fold the lower and side edges of the pocket towards the wrong side at 5/8" and press.
3. Finish the upper edge of both pockets, then fold towards the wrong side at 1" and press. Stitch the upper edges of the pockets in place at 3/4", securing the folded edge.
4. Align the pockets with the pocket placement markings on the front skirt pieces. Edgestitch along the side and lower edges to secure.
5. With right sides together, sew the front skirt pieces along the center front seam. Repeat on the back bodice and skirt pieces.
6. Finish sewing according to the pattern instructions.