Hello sewing friends. I am back to complete my journey of creating a naturally dyed garment inspired by and made from stones!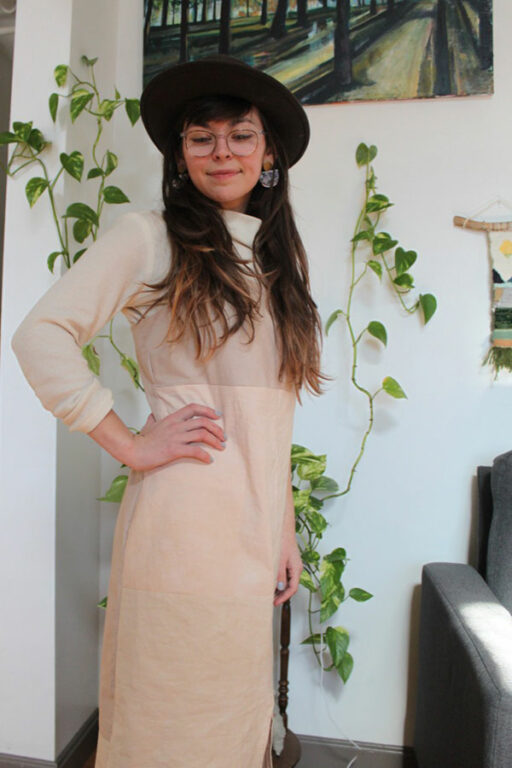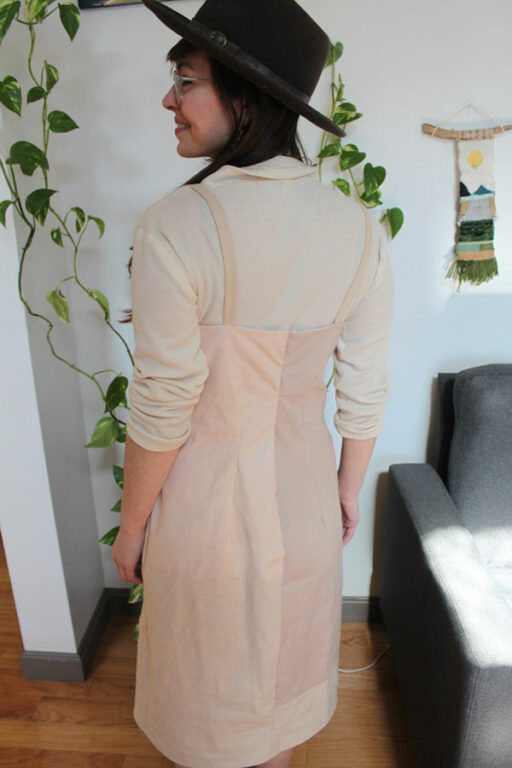 Last time, I learned some important sewing lessons as I went with the creative flow and adapted my design. The fun continues today when we get to see my stone-inspired Ariel Dress.
---
My Stone-Inspired Dress
I made a video of my entire journey! Watch this video to see how I experimented with stone-ground pigments and avocado stones to dye cotton and linen fabric to make the Ariel dress.
I genuinely had no idea if using the same stone-ground pigments I use for my paints would work for fabric. However, I had so much fun experimenting—I felt like an art scientist. Here's an overview of the dyes I ended up using for this dress.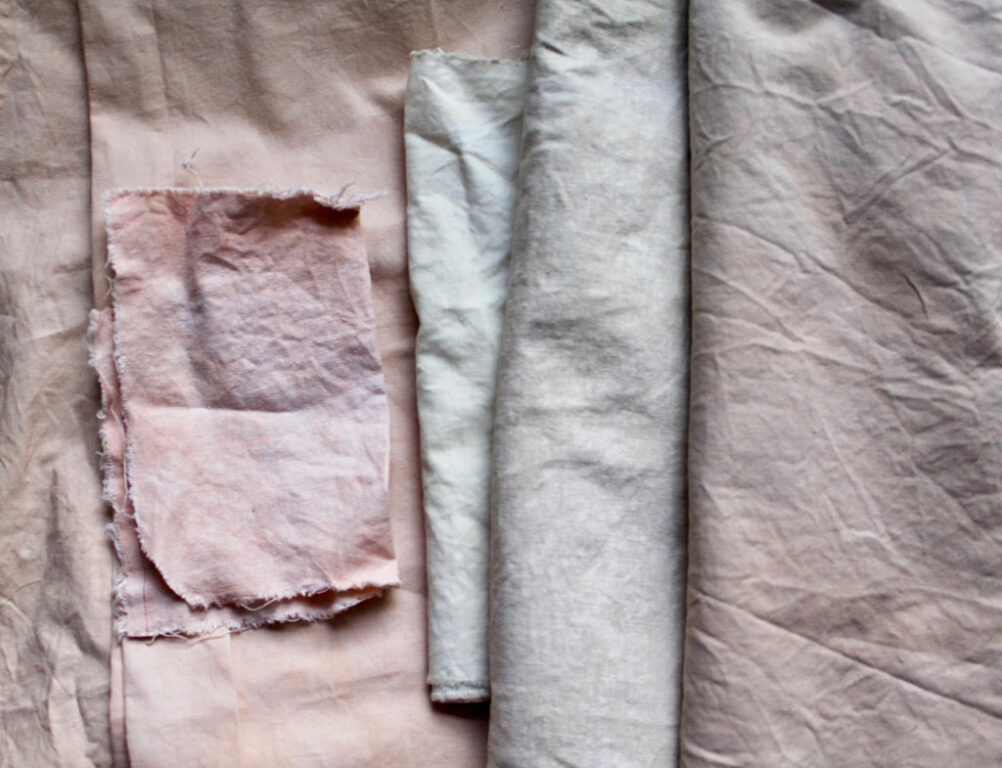 Stone Dye Experiment #1
My first stone-dye experiment was 2 parts water, 1 part stone-ground powdered pigment. The stone I used in this experiment was the least pigmented of the stones I used, and I believe this contributed to making it the least successful method. It still worked, but the color wasn't as strong, which led me to the next method.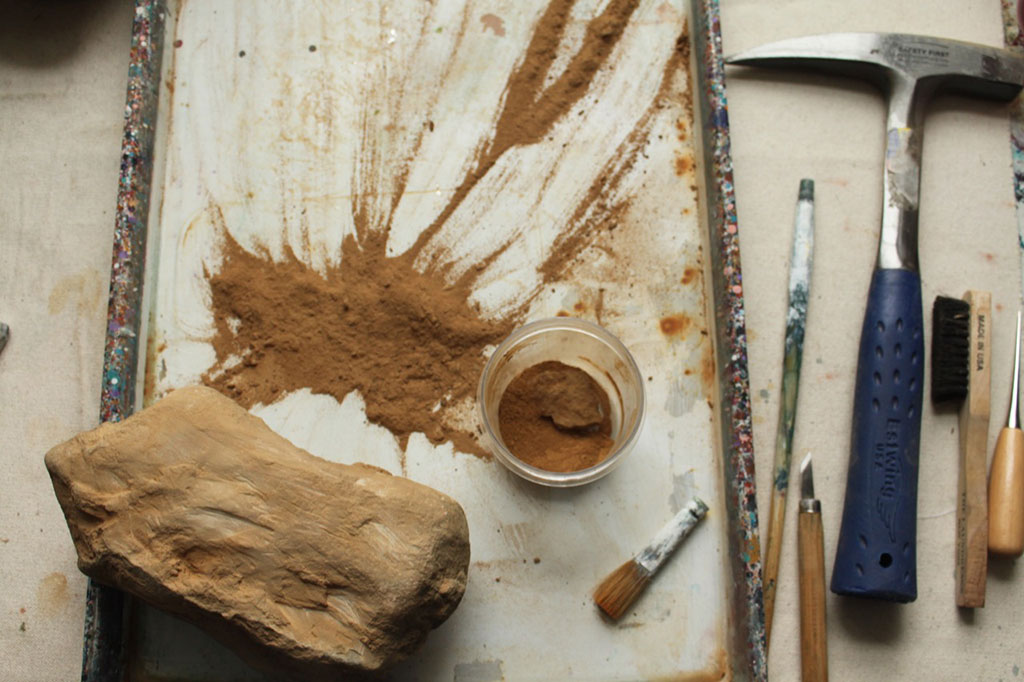 Stone Dye Experiment #2
This experiment was 1 part water, 2 parts stone ground pigment. I created a thick paste that the fibers could rest in for 5 days, spraying water on them each day to keep them from totally drying out. I also used a stone with a stronger pigment, which produces a rich brick color in my paintings.
This method worked extremely well but required a lot of pigment for only a small piece of fabric. 
Stone Dye Experiment #3
This experiment was my favorite! I used 1/4 cup stone-ground pigment and an exhausted avocado dye bath. I was really excited by the success of the second experiment but knew it wouldn't be realistic to create as much stone ground pigment as I would need to dye a large amount of fabric. So in a moment of inspiration, I thought, "why not add it into the avocado dye bath?"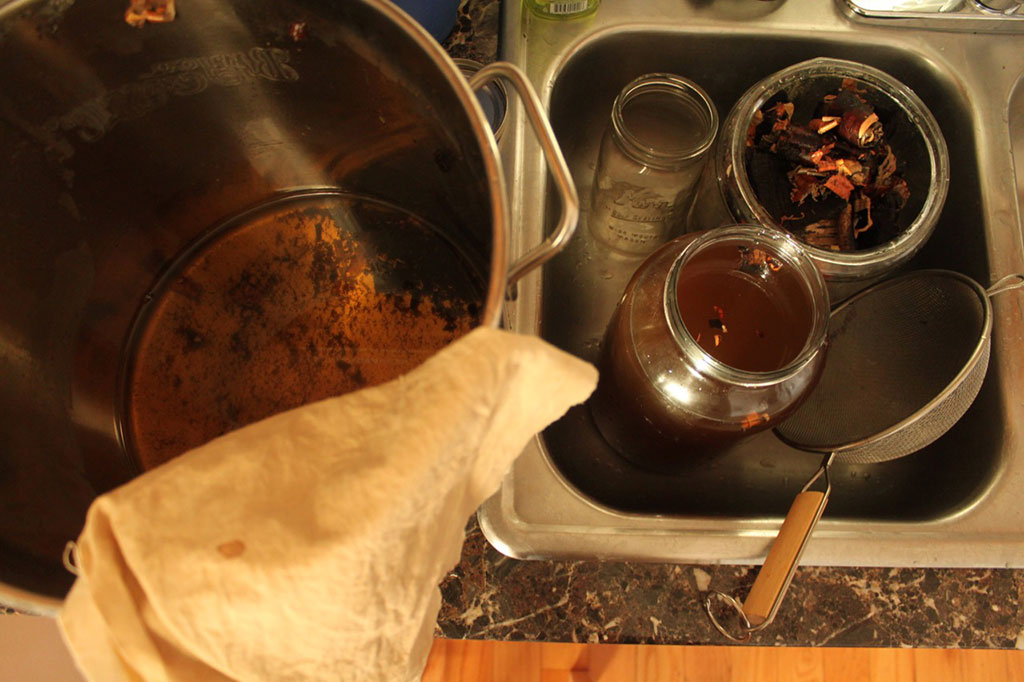 Why not use what would have gone to waste—totally exhausted avocado dye—as a starter? I dyed the fibers just as I usually would but added the stone-ground pigments directly into the dyebath and soaked it overnight. The results were amazing! I was blown away by how rich and beautiful the color was. It felt so great to extend the life of the avocado dye and create an even more sustainably dyed fiber.
I would highly recommend this method. I even tried it a second time using a caramel-colored stone I love using in my paintings and added it to an exhausted birch dye bath. I found that having the exhausted dye be a similar color or tone produces an enriched color.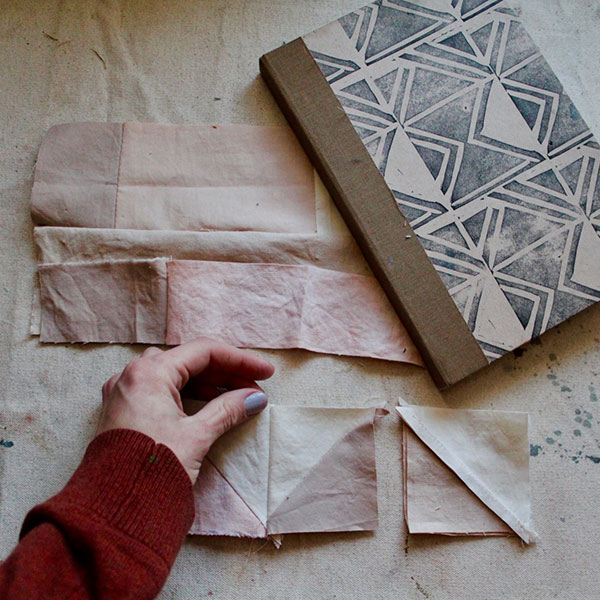 ---
Sewing Is Wild Play
While creating this garment, I found out that I got accepted into the Master of Fine Arts in Studio Art at Maine College of Art in Portland, ME! It infused the creation of this dress with another joyful memory and bold creative energy. The journey of creating this garment mirrored what was going on in my life. By taking risks in my art and leading with play and curiosity, beautiful opportunities unfolded.
I hope that this article provided you with guidance and confidence to create garments that inspire and connect you to nature and the wild play of making art.