With a fresh new year, Seamwork magazine is getting a little makeover. Part of this is bittersweet, but it's something we're feeling confident about. As of this month, Seamwork Magazine will no longer be available in PDF format. You'll still be able to read all magazine articles on our website, including the last 85 issues of Seamwork—as always, you can read them for free! And this means that we're making room for some more fun sewing resources.
---
Why is the magazine changing?
Sewing is such a hands-on craft, and we want to get more hands-on with sewing in our daily work. As we've started to return to the studio, we're finding that the most rewarding sewing magic happens when we use our hands. So while we love designing and laying out the magazine each month, that time can be spent documenting and sharing more sewing inspiration for you.
We're a really small team here at Seamwork. And while the PDF held such a special place in our hearts each month, it takes a lot of time to produce. We now want to dedicate this time to improve our articles, video tutorials, photography, and newsletters. Thank you so much for all of your PDF downloads over the years, and we're really excited to share some of our new projects with you.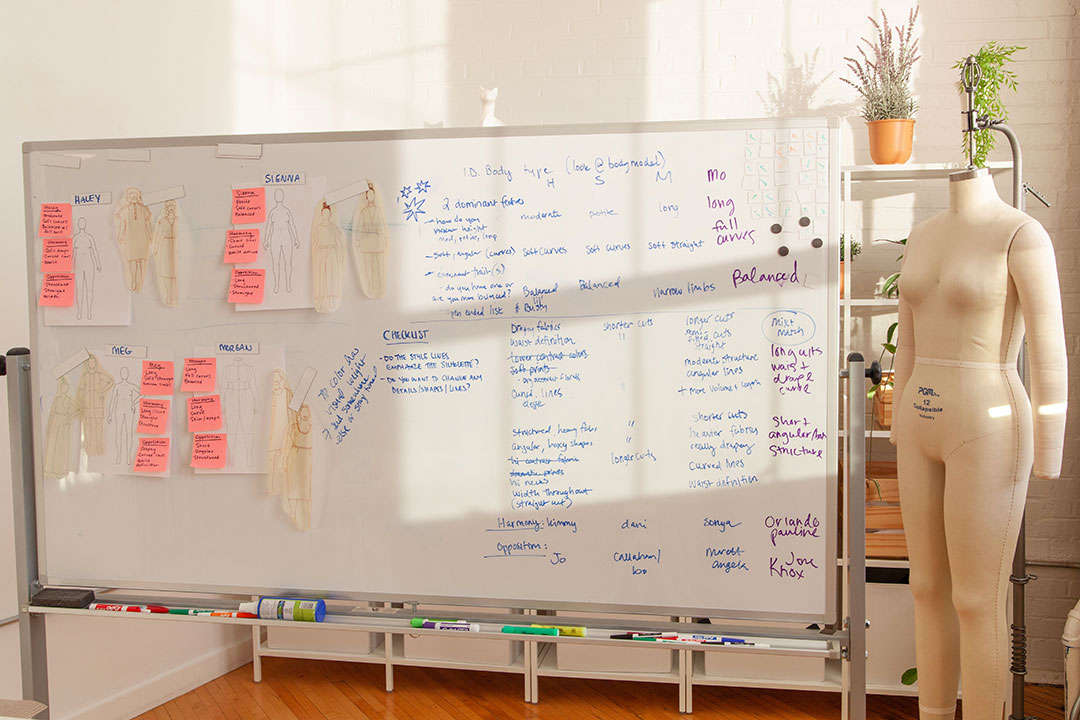 ---
So, what else is new this month?
This month, the theme is Silhouette. That's also the theme for the next round of Design Your Wardrobe! It's starting in February, and we'll open sign-ups here soon.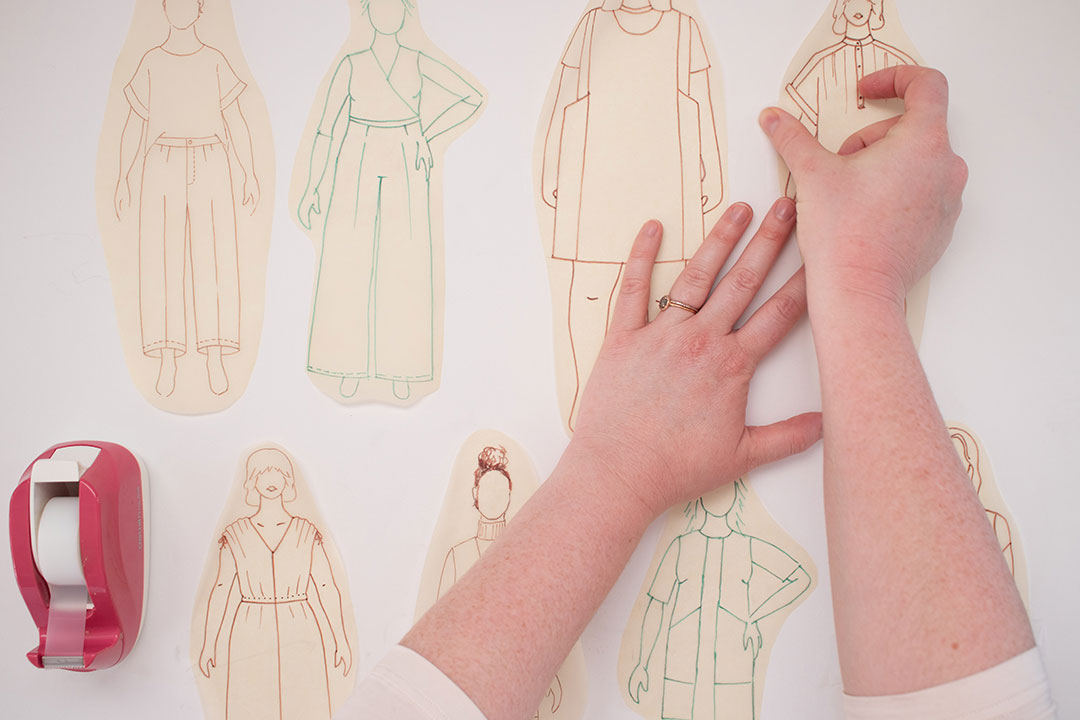 Since you know how to sew your own clothes, you have near-total control over the silhouettes you wear. You choose the style lines and the fabric. So what silhouettes do you like to wear? Are there certain shapes you should and shouldn't wear? Here are some new articles to help you sew clothes you love to wear this month.
Love the article? Pin it for later.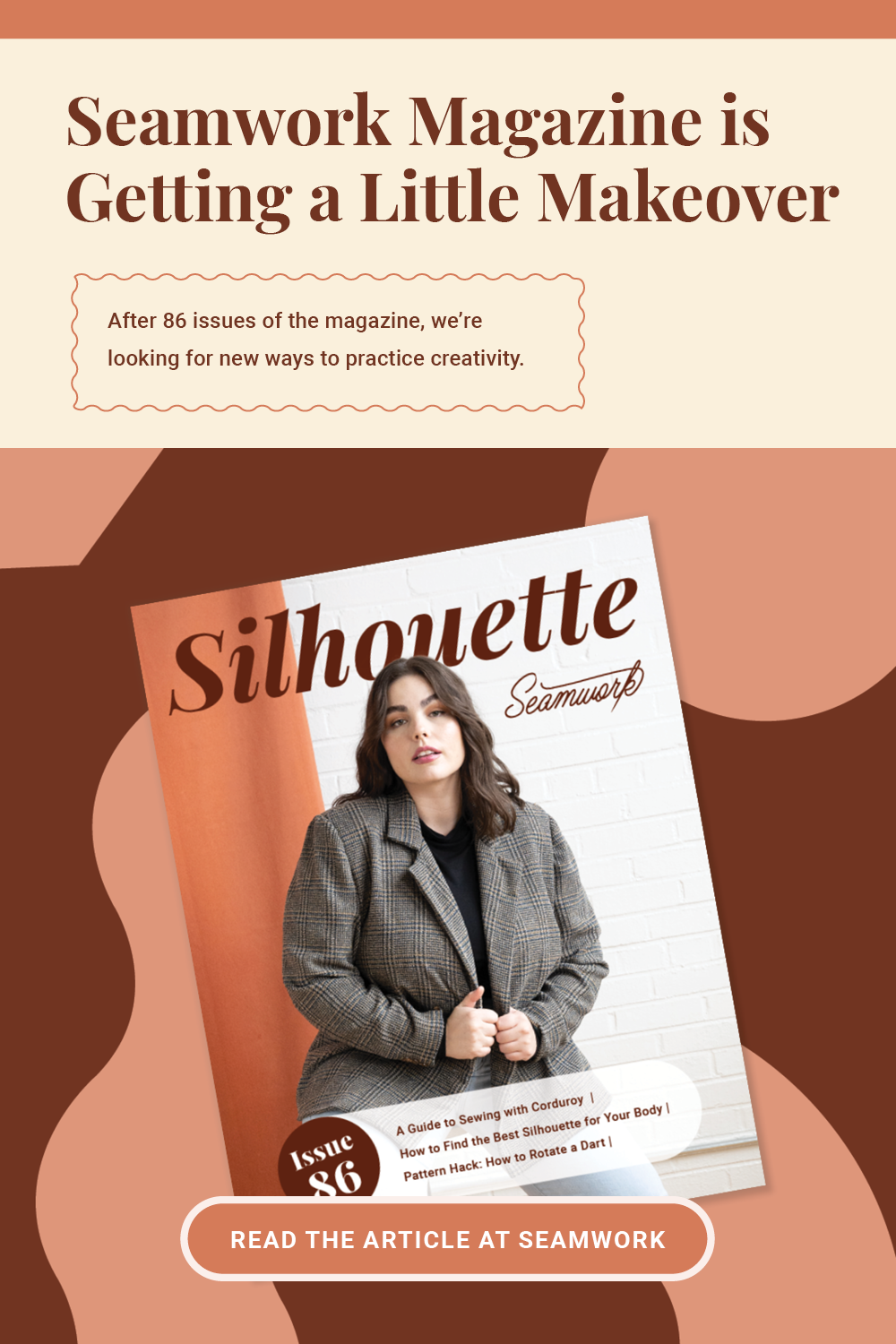 Cheers to a new year of sewing!