If you want a dress with a fun, floaty silhouette, sew the Benning dress. This V-neck dress has a relaxed fit and a two-tiered skirt, perfect for playing with color-blocking, prints, and textured fabrics.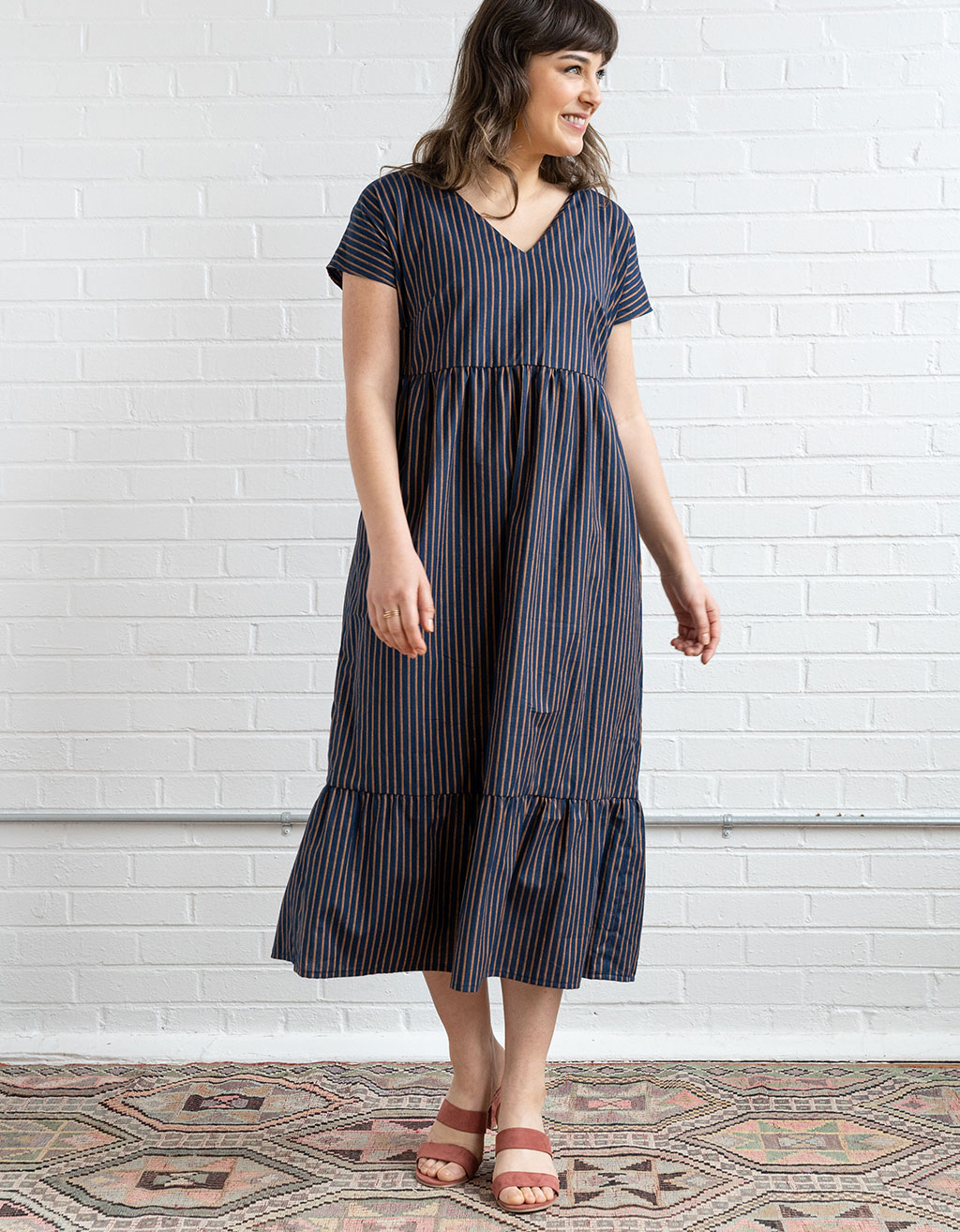 The waist seam hits about 2" above the waist, and two tiers are gathered below.
If you want to sew this dress with us, step-by-step, watch the video sewalong in the Classroom. See more details about the class below. Most importantly, this dress has side seam pockets.