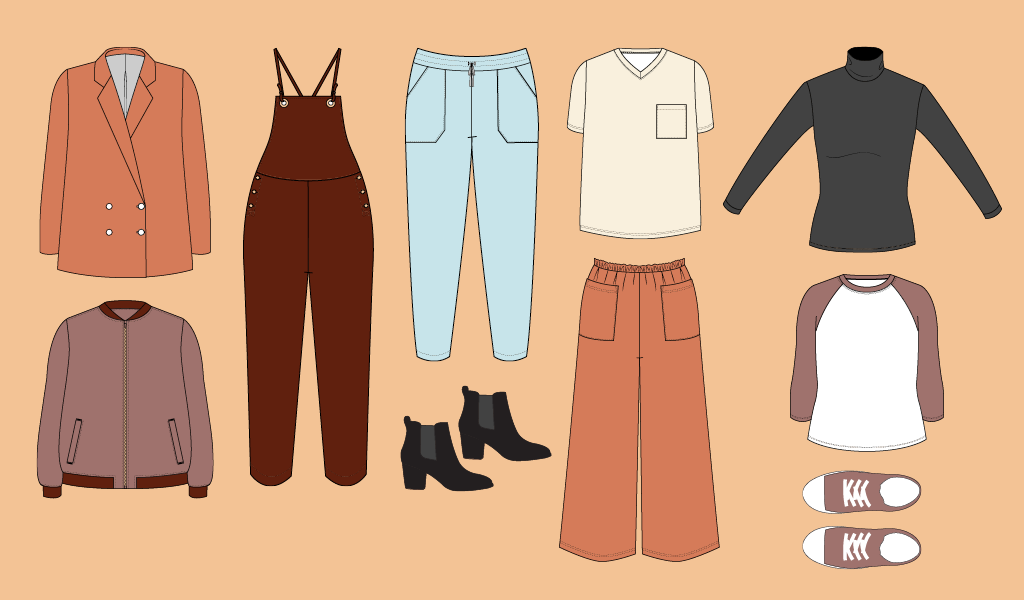 What's not to love about a classic Blazer? It is an iconic wardrobe staple that will always stand the test of time and has the power to level up just about any outfit you put on. This month, I challenge you to experiment with your style and take your wardrobe to the next level by sewing this cool capsule collection featuring the Keaton blazer.
The modern style of this blazer goes far beyond businesswear, making it super versatile and a great base for a capsule wardrobe. Keaton is a double-breasted blazer with a slim, relaxed fit. It has fun details to sew, like a notch collar, two-piece sleeves with staggered decorative buttons, and lightweight shoulder pads. This blazer also has some soft tailoring incorporated into it, so you might learn some sweet new sewing skills along the way!
Follow along with me as I style the Keaton blazer with some of my favorite Seamwork patterns.
Outfit 01
Keaton, Ryan, Witt, Chucks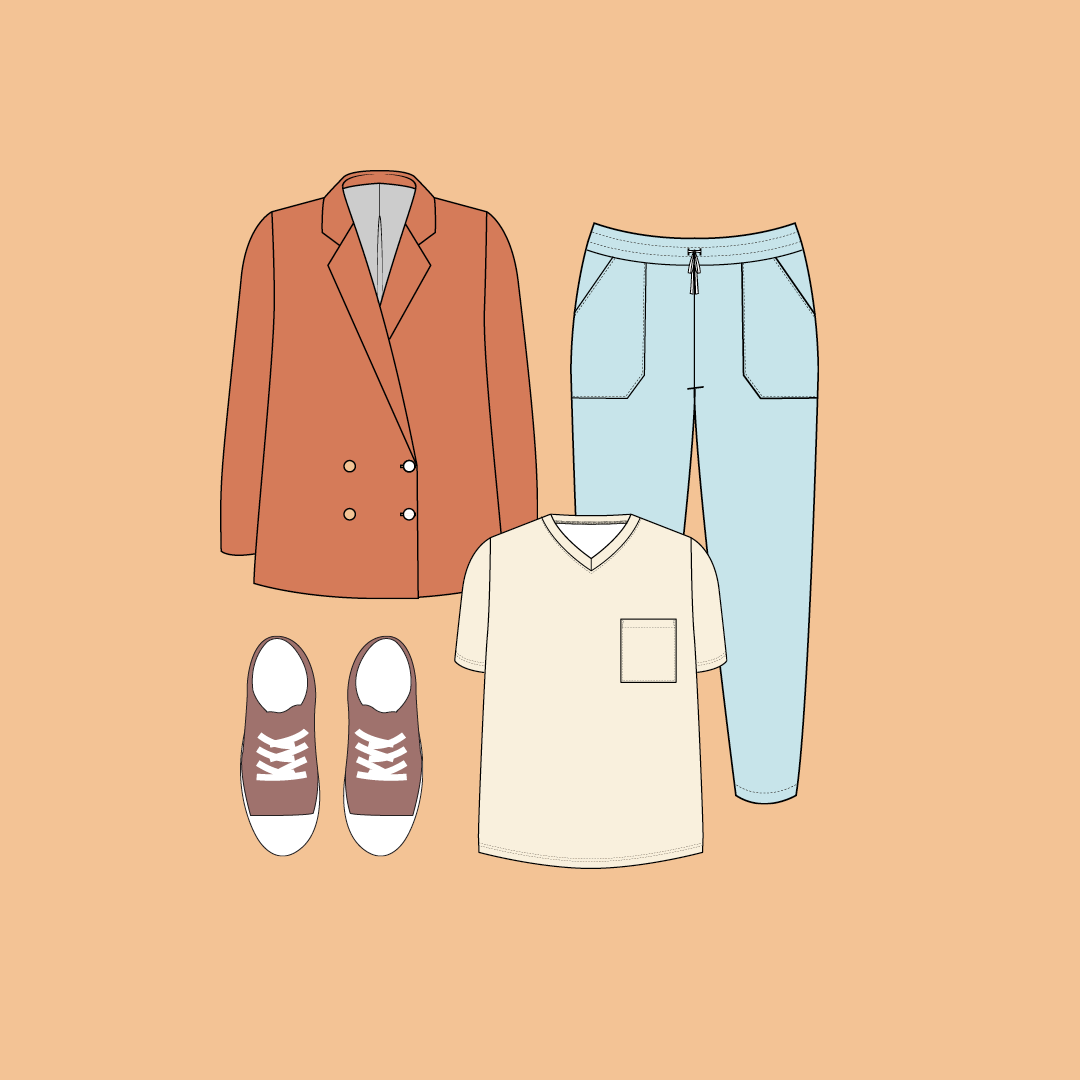 For a laid-back look, try pairing the Ryan T-shirt with the Witt pants. Style tip: The Witt pants look great sewn up in a blue chambray for an almost-denim feel. Top off this outfit with the Keaton blazer, and you will totally steal the show wherever you go.
Outfit 02
Keaton, Finn, Beckett, Boots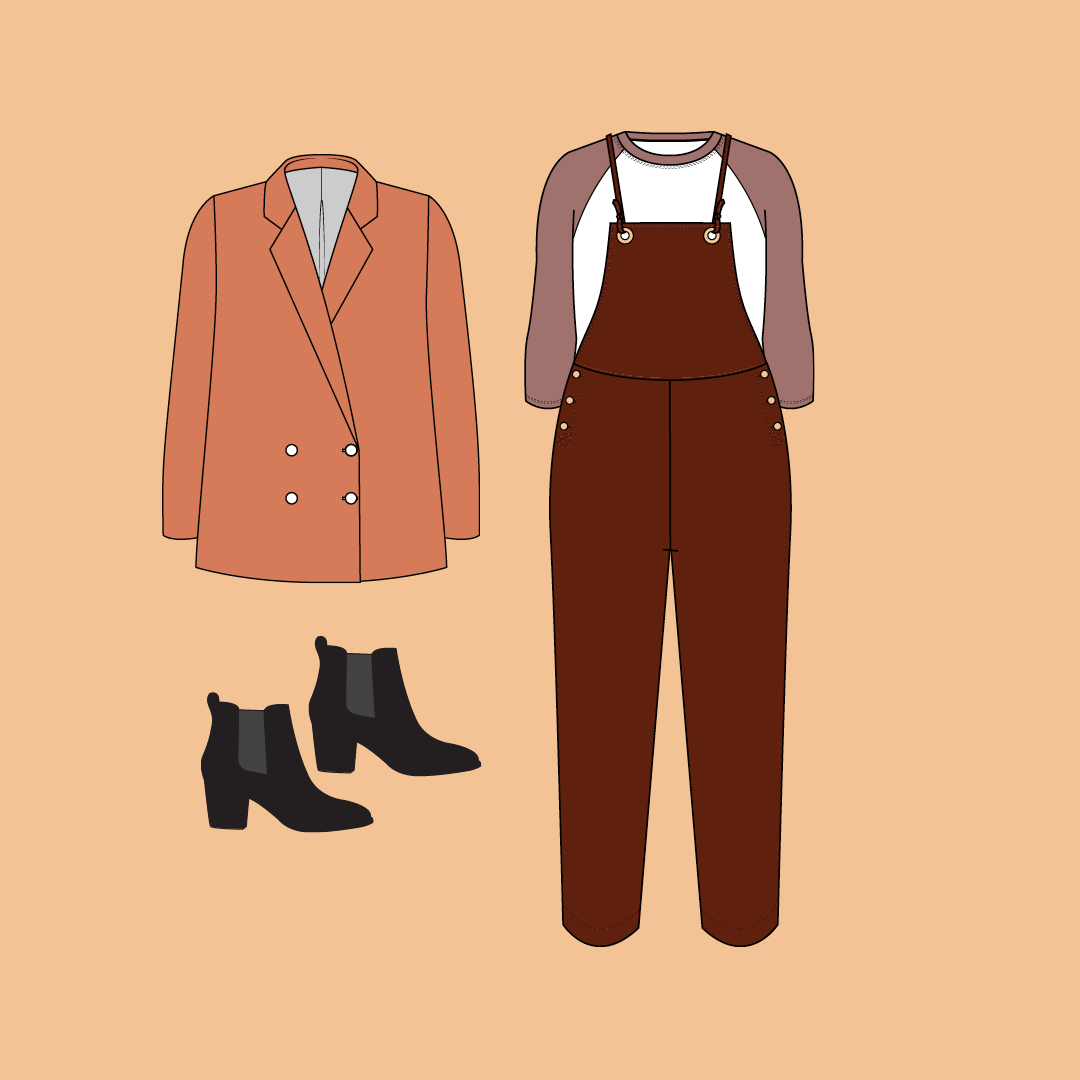 You can't get any cooler than a great pair of overalls, and lucky for you, the Keaton jacket looks fabulous when layered over the Beckett overalls. These overalls have a modern, relaxed fit, with tapered legs and a stylish bib with grommets for the straps.
Outfit 03
Keaton, Lenny, Joss, Boots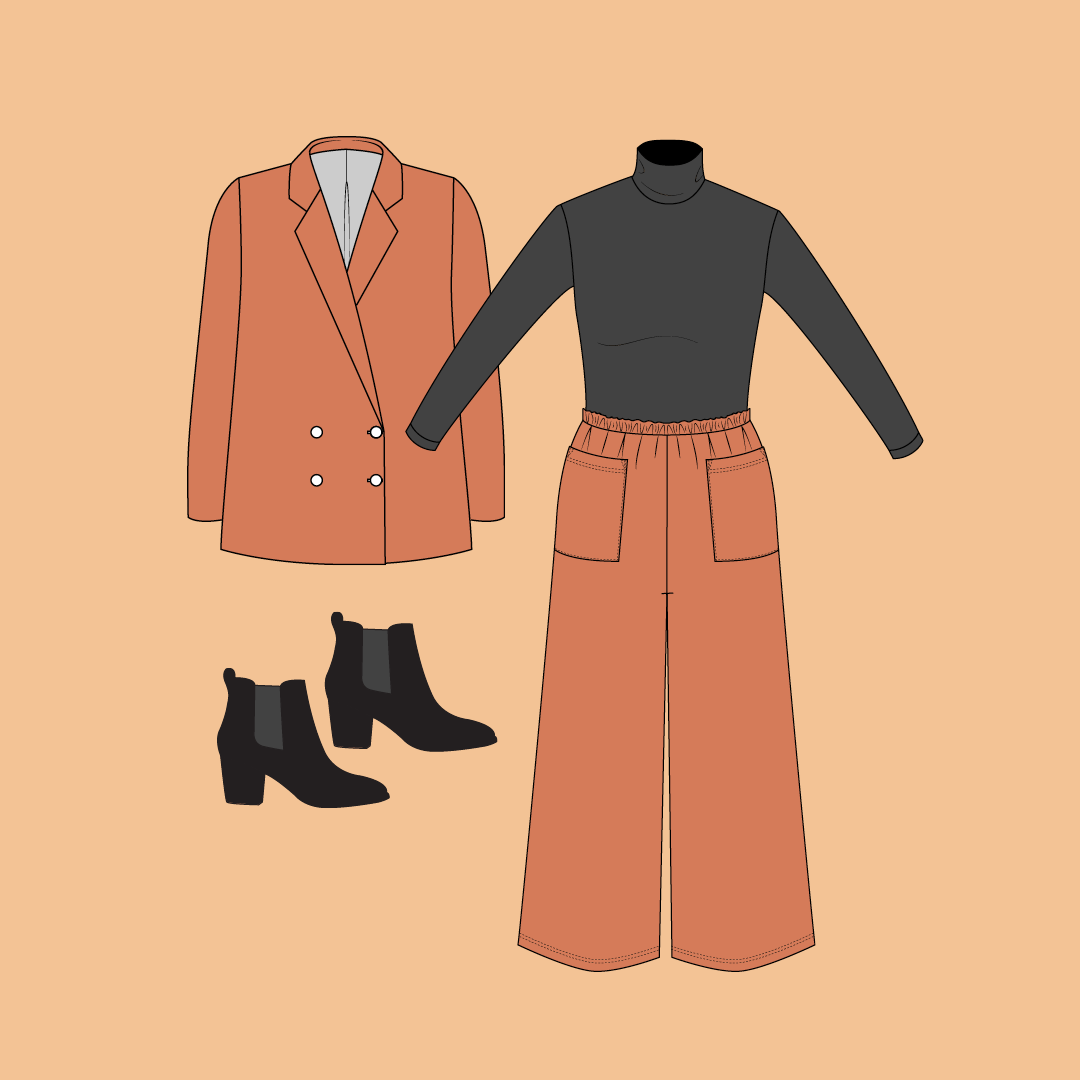 The Keaton blazer looks super chic when layered over the Lenny turtleneck. This turtleneck's shape makes it a comfortable and classic wardrobe staple you'll want to wear again and again. Finish off this look with the super comfortable and breezy Joss pants.
Outfit 04
Keaton, Ryan, Joss, Sneakers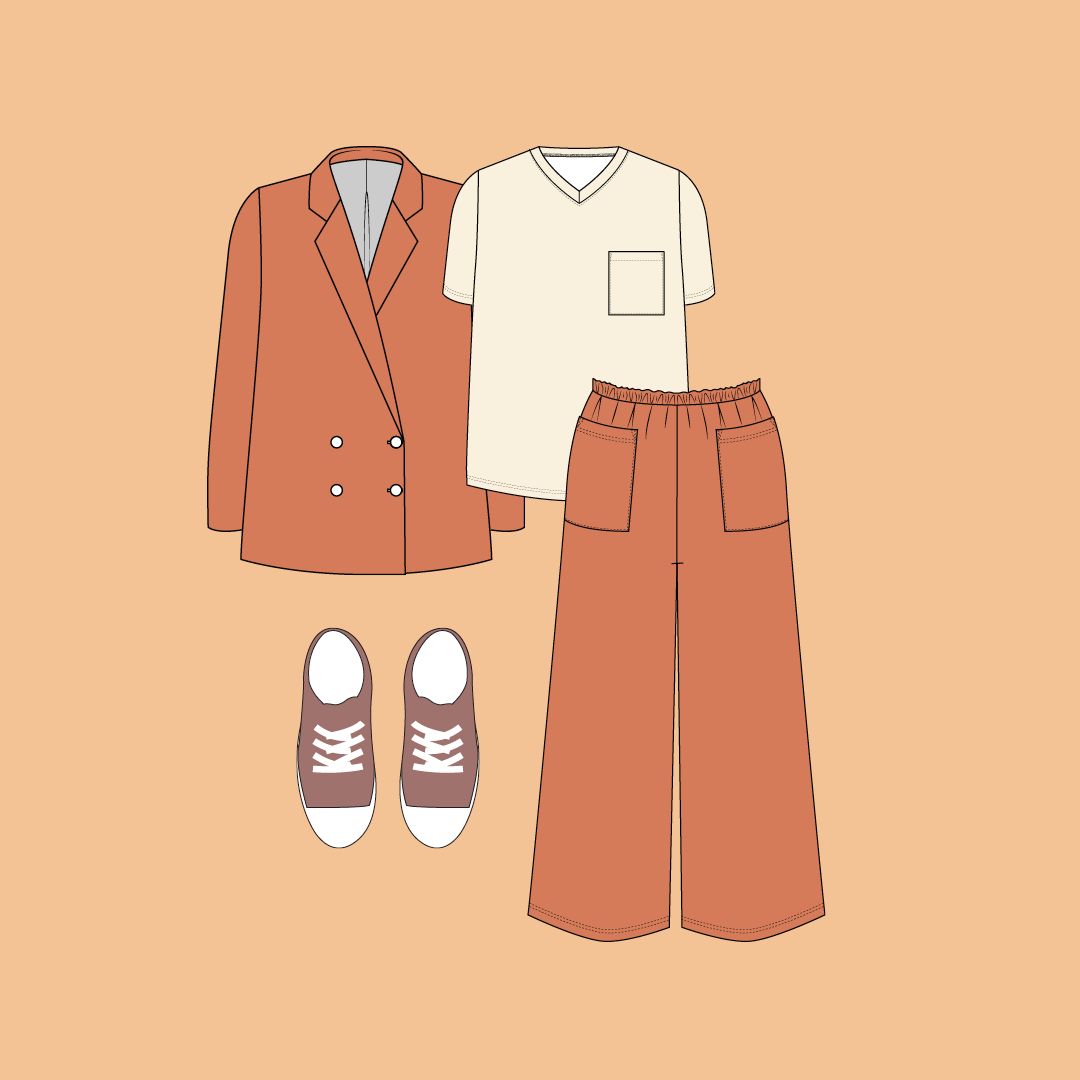 Pairing Joss and Keaton together also gives you the opportunity to play up that cool, but casual oversized look. The loose fit of the Ryan T-shirt will be the perfect complement to this outfit. With gender-expansive drafting, this tee has two versions with mix-and-match details, so you can sew a tee that best suits your unique style.
Outfit 05
Lenny, Beckett, Boots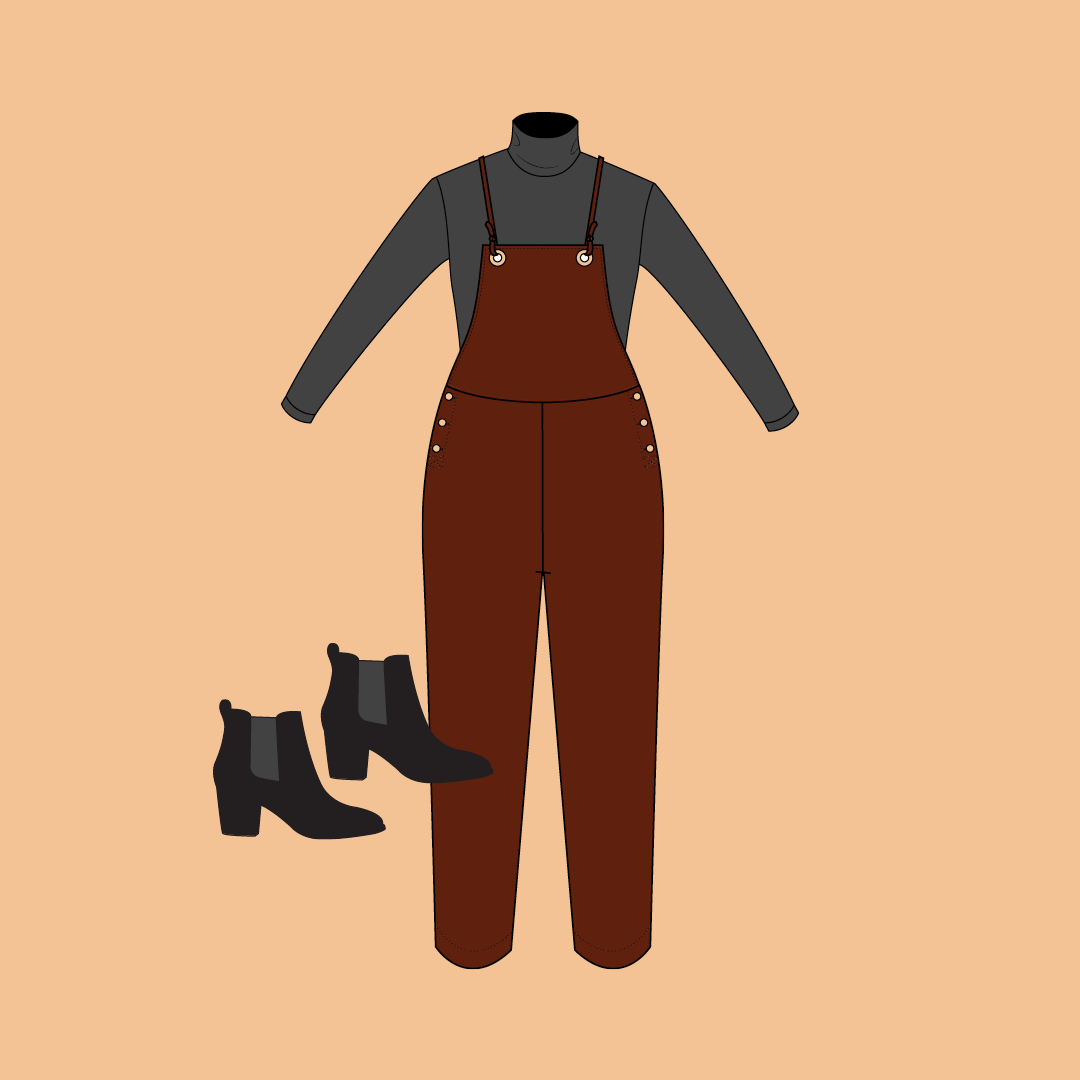 If you get lucky and catch a warmer day this Winter, give your Keaton Blazer a rest and show off the Beckett overalls with the cozy Lenny turtleneck layered underneath. These two necklines contrast nicely together for an effortlessly put-together look. Don't forget to pop on your best pair of boots before you head out the door!
Outfit 06
Keaton, Finn, Witt, Chucks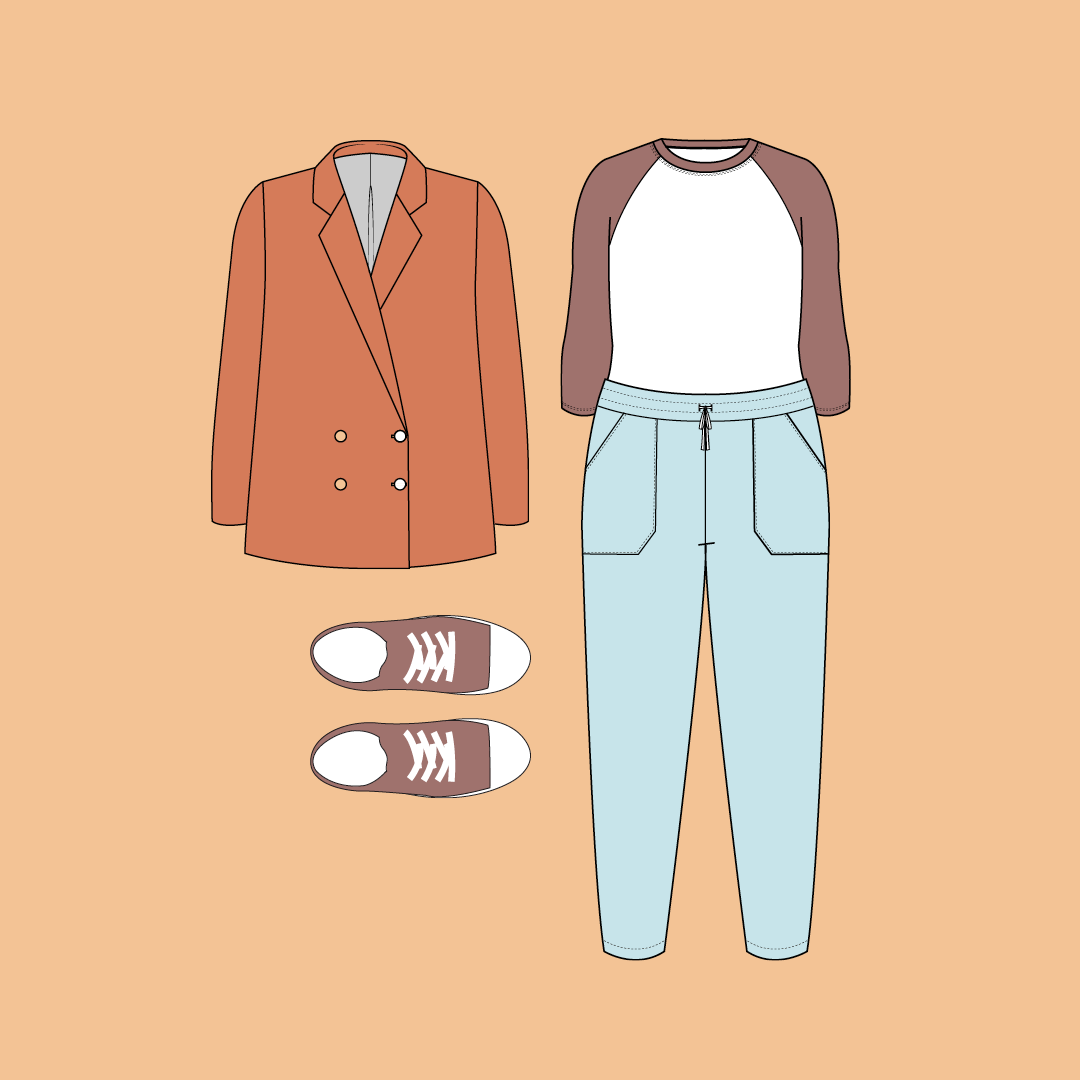 For a sporty, dressed-down vibe, look to the Finn shirt, which features raglan sleeves you can use to show off contrasting fabrics or a fun print from your stash. This shirt pairs well with the streamlined silhouette of the Witt pants, which look equally lovely under the Keaton blazer. Finish off this outfit with your favorite pair of chucks.
Outfit 07
Larkin, Ryan, Joss, Boots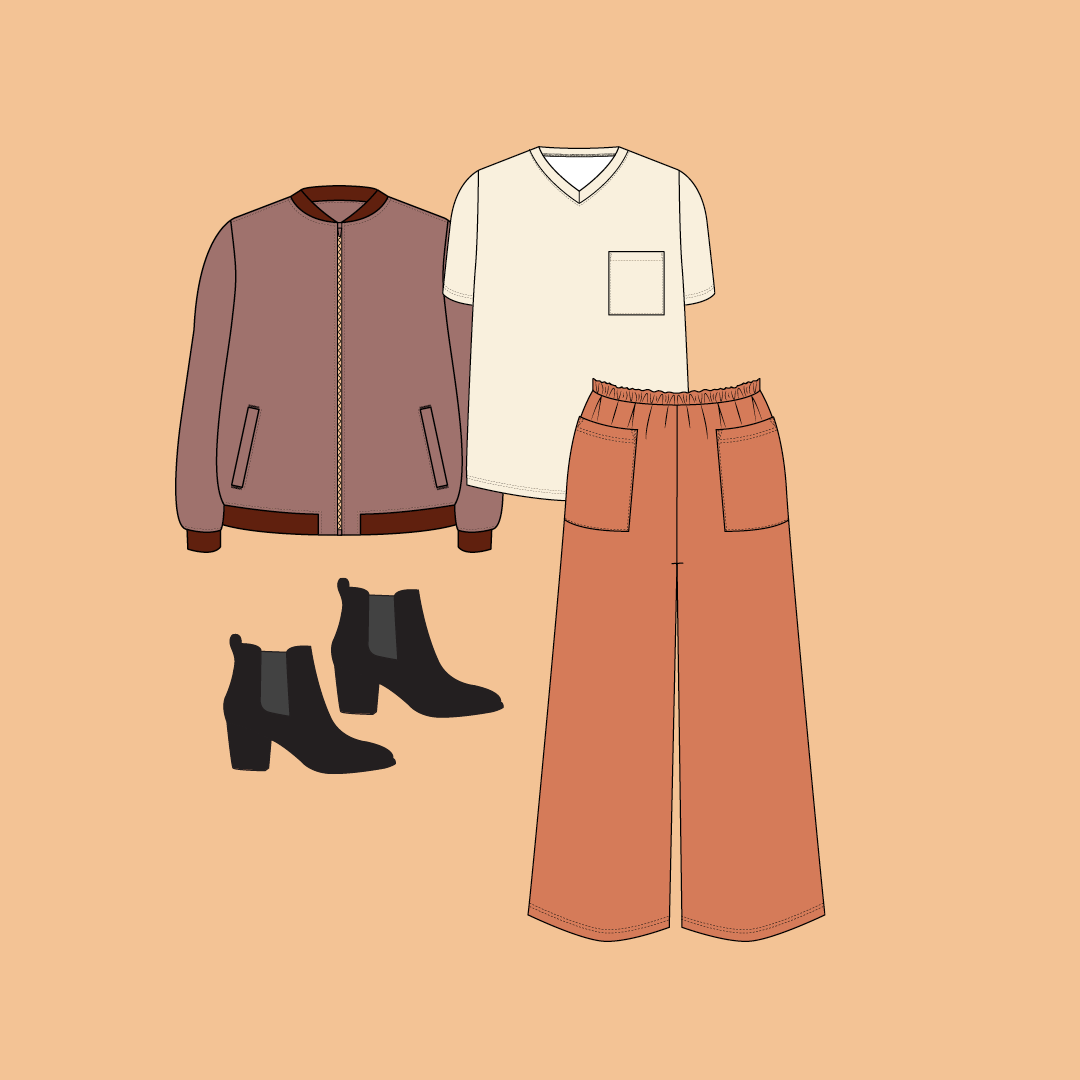 When Keaton is in the wash, swap it out for the Larkin bomber. This laid-back bomber jacket won't ever go out of style. With gender-expansive drafting, It has a classic, relaxed fit throughout and all the details you want in a bomber. Pair it with the Ryan T-shirt, the Joss pants and boots and you will be all set and looking fresh.
Outfit 08
Larkin, Finn, Beckett, Chucks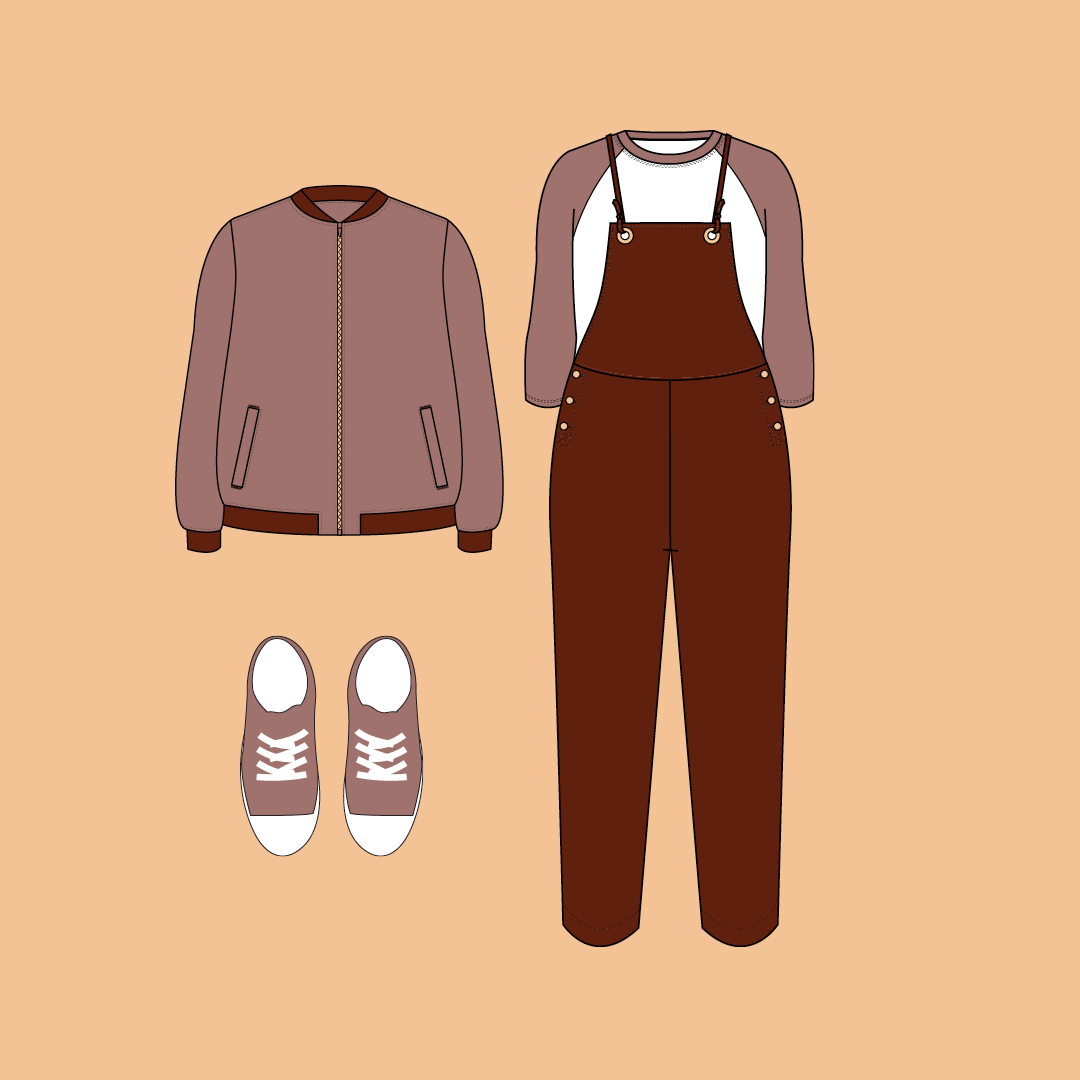 Try layering the Finn shirt underneath the Beckett overalls for a fun nod to retro. Top off this outfit with the Larkin bomber and chucks for a super cool vibe. Loving the Larkin bomber? Check out this article for more styling ideas for this jacket!
Love the article? Pin it for later.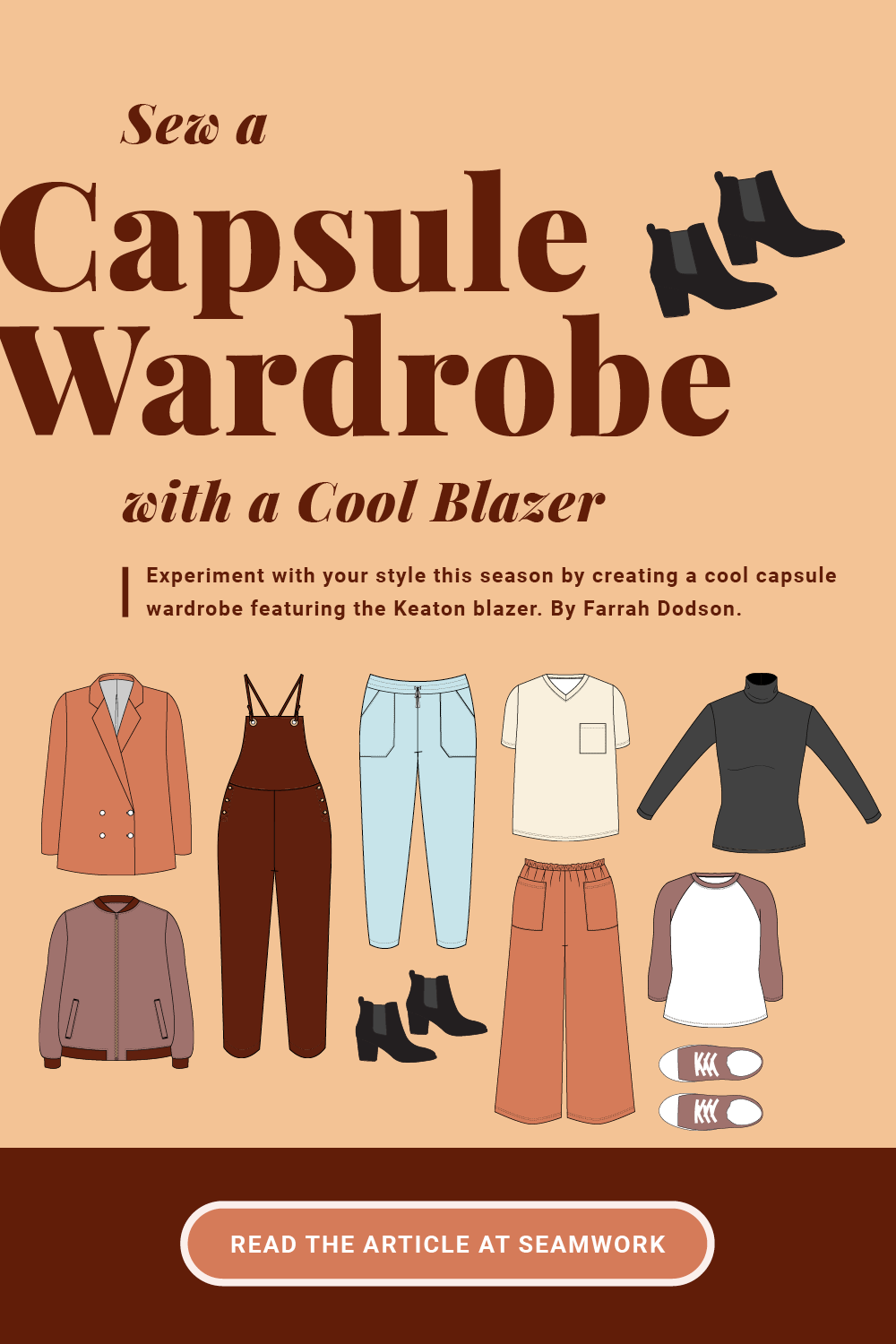 Join the Conversation
Sign in or become a Seamwork member to comment on this article.