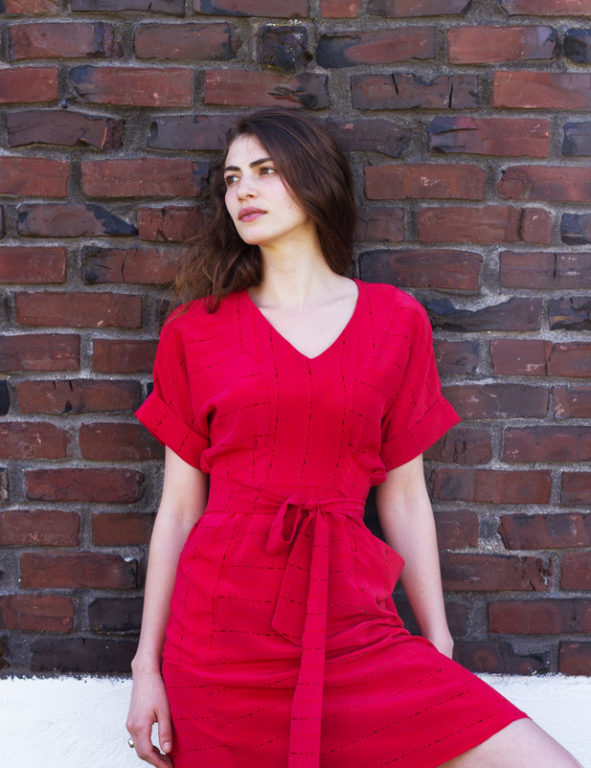 It takes a patternmaker to make a pattern, but it takes a sewist to transform that pattern into a custom garment. Peggy Mead makes patterns for her company, Sew House Seven. When we visited her studio for an interview, we talked about how good it feels when you make a garment that is truly your own. This led to some inspiring truths about sewing that will help you feel energized while you sew in the new year.
"We all can make the same pattern, but you will make it your own," says Peggy. It's an important truth about sewing. While we all start with the same map, the entire creative journey will be different for each of us, and that is extremely powerful. When it comes to sewing, Peggy says, there is, "No age. No specifics. Everyone starts with the same thing, but you can make it your own."
It might sound obvious, but when you approach a new year of sewing, it helps to revisit the idea. When you feel stuck, lean into this truth, and use it to your advantage.
Here is some more sewing encouragement to remember in the new year:
"Do it your way." Don't let common construction methods stand in your way. Throughout her years in the apparel industry, Peggy noticed that companies were resistant to change sewing traditions, especially when it came to techniques or fit. For example, her instructions for sewing a mitered corner were modified, because they didn't follow the traditional, home-ec steps. She says the attitude from several big companies was, "This is the way we always have done it," but when she sews, she tries to remember that, "It doesn't have to be the conventional ways of doing things, as long as it works. Keep it flexible, do it the way you can do it." When in doubt, head to a vintage shop and peek inside an older garment. You're likely to see that some rules were broken, and that it all resulted in a timeless, wearable piece of clothing.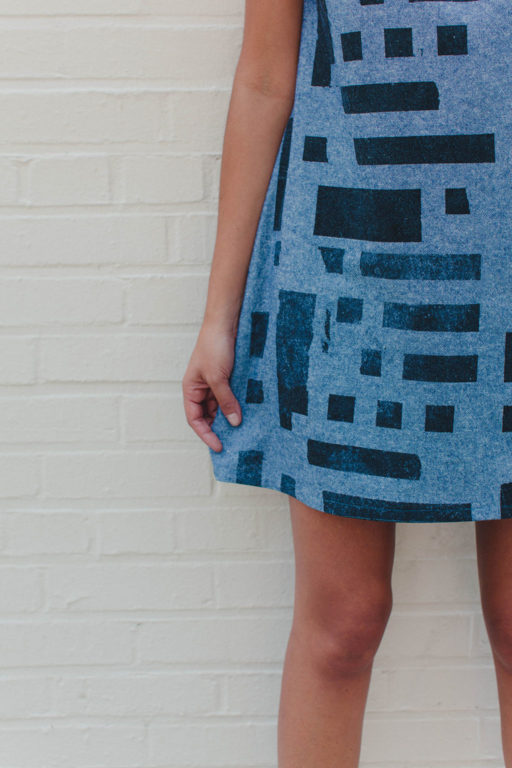 Get to know your fit. One of the best things about sewing is that you don't have to fit into the sizes dictated by stores or brands. Sizing has changed over the years, even within sewing patterns. Peggy says it's important to remember that comparing sizes to vintage patterns or even between larger pattern companies and independent pattern companies, "isn't comparing apples to apples." The start of a new year is a great time to take new, detailed body measurements. Treat your measurements as a powerful tool because they give you total control over how a garment will fit.
If you can't find your favorite textile, make it. When Peggy makes new pattern samples, she pays close attention to fabric. With years of surface design experience, if she can't find the fabric she envisions in her head, she'll just make it. Her processes aren't complicated, so you can do the same. Start by dyeing a white fabric, especially if it has a subtle print, like she did for her red Tea House Dress sample, or you can enrich the existing color of a garment with dye. Don't forget about something as simple as a tea stain, which can add a vintage look to your garment. Don't stop with dye, add sashiko, appliqué, try screen printing, or add texture by shirring.
Learn from the community. Like many patternmakers, Peggy looks to the community for inspiration as well as encouragement, "I was so surprised and ecstatic to find that everyone—sewists, pattern designers, fabric shops—everyone promotes and helps each other and it's not competitive. We all want each other to be winners." To boost your energy, read blogs, browse finished projects on Instagram, and visit your local fabric shop. In that spirit, we put together a list of resources from the community to get you started for a new year of sewing.
Join the Conversation
Sign in or become a Seamwork member to comment on this article.