I love to ask people why they sew. It seems that there are almost as many reasons as there are sewists. Here are just a few I've heard:
"I sew because it makes me feel more connected to my grandmother, who taught me."
"I do it because I love clothes, but I wanted a way to slow down my consumption of them while still enjoying fashion."
"I sew as a way to treat myself well and spend time on something that makes me feel good about who I am."
"It helps me to live a more creative life."
"Sewing makes me feel empowered over my body
and how I dress it."
Everyone who sews their own clothing has made a conscious choice, and it's a choice that certainly goes against the status quo. Today, if you live in a fairly wealthy country, it's much easier (and some would say more practical) to buy inexpensive imports than to spend the time learning, practicing, and creating.
The reasons for that choice are varied, but they all come down to one thing: intention.
The word "intention" may sound highfalutin or new age-y to some, but to me it's a vital part of what sets sewists apart in the world. We are people who not only see the world a little differently, but take small steps to do something about it.
Intention starts with curiosity
Living with intention, whether in small ways or large, comes from having a specific viewpoint on the world. That view comes from a sense of curiosity, something many sewists tend to share. We don't take the world at face value. We see things a little differently than most.
From that viewpoint comes a sense of values, and a desire to live within those values. Perhaps we want to change the world, or change ourselves or the relationship between those two things. We want to act.
Intention is the link between our view of the world, and the way we engage within it. It connects our values and our actions.
Sewing may seem small and insignificant in some ways, but for each of us, it's a way to bring our view of the world into our daily lives. This intention reverberates in many ways. It affects not only ourselves and our immediate environment. It also shows others that there are other ways of seeing the world and engaging with it. You don't have to live like everyone else, or dress like everyone else, or shop like everyone else.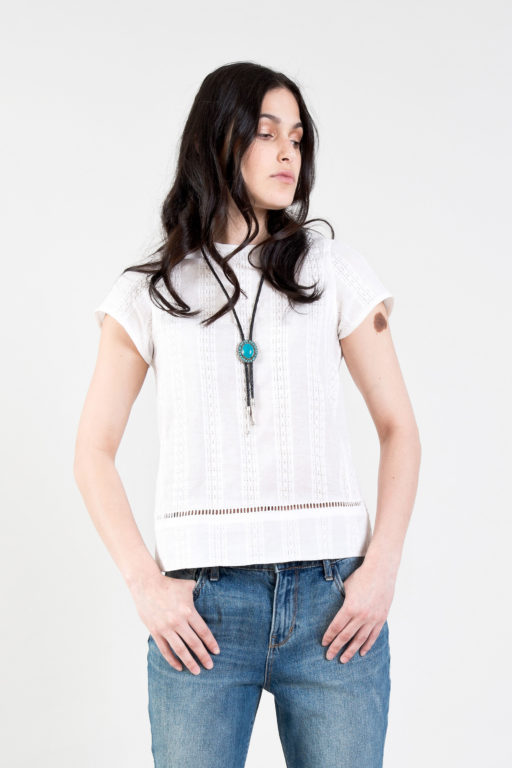 The
Hayden
top comes in both a standard
and a cropped length
Stay comfortable and elegant in
the
Sabrina
skirt
In this issue, we explore the concept of intention from several angles. You'll hear from a woman who has used sewing and art to cope with social anxiety; on this month's podcast, you'll hear from someone whose attitude toward clothing was reshaped on a trip to Egypt; and you'll read about a woman who took on a wardrobe challenge that evolved into a thriving non-profit. What all of these stories have in common is a person who connected their values with their actions.
If building a personal wardrobe is one of your sewing intentions, we have two new spring patterns in this issue to contribute to that goal. The Hayden top is a paneled woven tee that comes in both a standard and cropped length. Try color blocking it to use some of those smaller pieces of fabric you haven't been able to part with. The Sabrina skirt is a comfortable knit midi skirt for spring. The combined elastic and drawstring creates a flattering waistline, and the inset side godet gives it a lovely flair. Pair it with some flat sandals and it will take you well into summer.
I hope this issue gives you a chance to explore your own reasons around sewing. Like me, I'm sure you have many.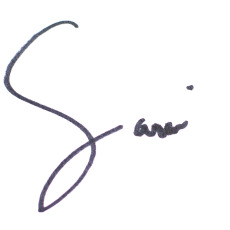 Join the Conversation
Sign in or become a Seamwork member to comment on this article.