Sewing your own underwear is empowering. Just shy of one year ago, I nervously wrote an article about how to sew your own DIY period underwear. I was anxious and very unsure about loudly proclaiming a habit that might be seen as "granola" or gross. After the article was published, I read many comments of support, and to my surprise, sewists reached out to me personally to ask questions. I have greatly enjoyed seeing how many new pairs of menstrual undies have popped up inspired by the article; it has been one of the most fulfilling articles I have written to date. I feel honored to hear from folks who I have never met that reach out for my guidance.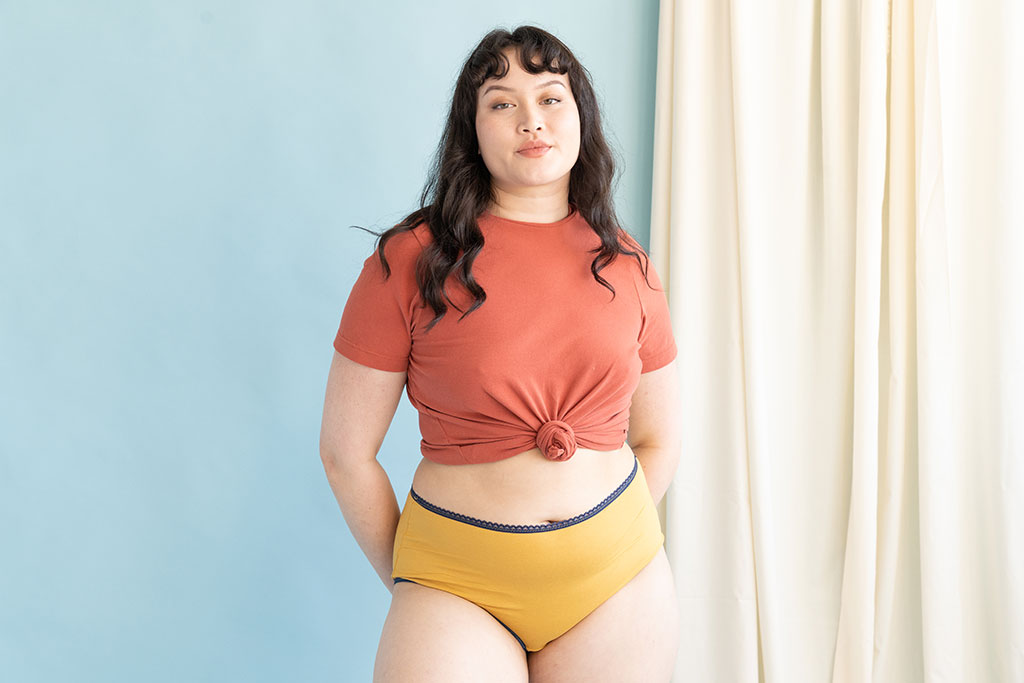 This year, I decided to elevate this tutorial one step further. I designed and drafted the Flo underwear, a new pattern with detailed instructions and clever finishing techniques—and it's totally free.
Flo is a free, downloadable PDF pattern for bikini-style period underwear, designed to help you use your knit scaps and create less waste from tampons and pads. The Flo underwear sit above your hips with a navel-grazing, mid-rise fit, and average coverage at the back. The waist and legs are finished with fold-over elastic.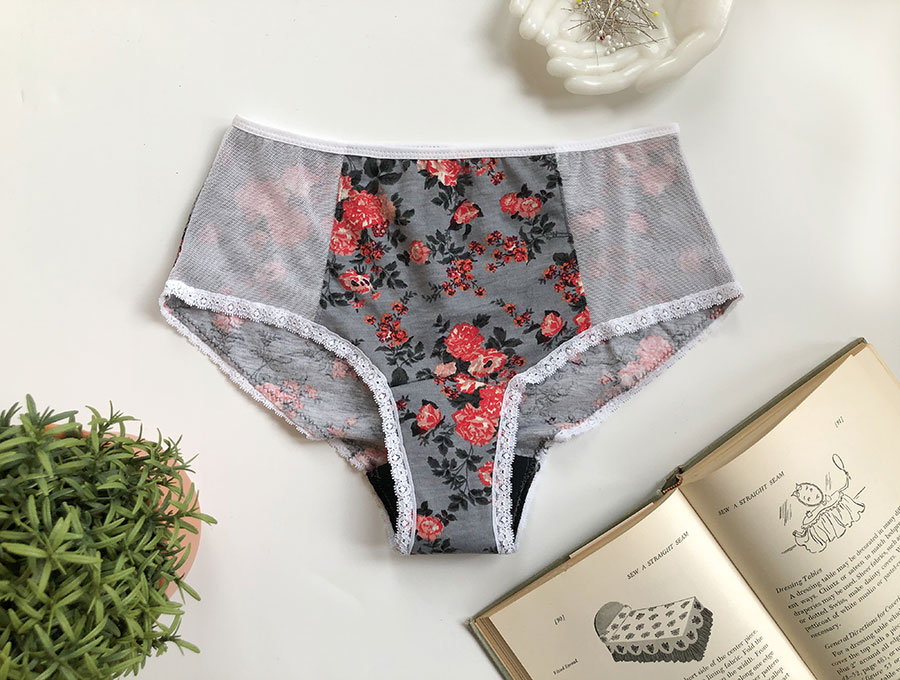 To create this pattern, I teamed up with Chelsea, our technical illustrator, and she wrote step-by-step instructions that show you how to install an absorbent gusset that you can layer to match your flow.
Don't need period underwear? Just skip the absorbent fabric, and Flo makes a comfortable pair of everyday underwear.
Sew Flo in knit fabrics that feel nice against your skin, like cotton jersey, merino, modal, or athletic knits. This pattern is perfect for all of your knit scraps, so get creative with color-blocking! Use the lengthen and shorten lines to adjust the rise to fit your body, and feel free to swap the elastic for stretch lace.
One of the trickiest things about sewing period underwear is finding the right materials. Keep reading for everything you need to know about fabric, specialty materials, and pattern hacking ideas for a pair of underwear you'll love to wear.
---
Gather Your Materials
You don't need much to sew a pair of underwear, so here are is a round-up of the basic materials you need for any period underwear pattern.
Use clips in lieu of pins. Don't use pins on PUL (Polyurethane laminate—more on this below) fabrics because they cause holes in the material that will cause leaks.
Choose the main fabric for your underwear. I recommend a comfortable and breathable knit, but most importantly, your fabric needs good recovery! If you stretch the fabric, you want it to bounce back into shape without getting distorted or bagging. This will greatly increase the longevity of your underwear.  Consider using some of your small knit scraps to reduce waste even more—you can even use different fabrics for each pattern piece to create a fun color-blocked look.
Elastic. The instructions call for fold-over elastic, but you can also sew the waist with picot elastic. Do not use picot elastic on the legs because the gusset will be too thick to turn and sew. If you don't like wearing elastic at your waist or legs, read this tutorial to learn how to use fabric to create knit bands.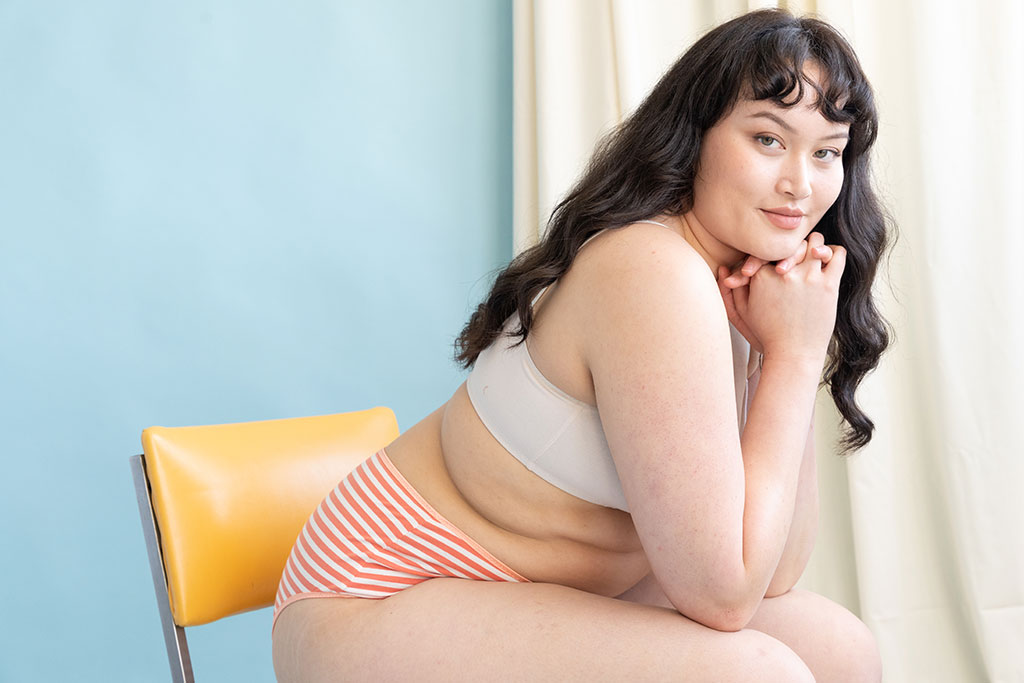 ---
Shop for Specialty Fabrics
I recommend ordering the following specialty fabrics from Wazoodle because of the large fabric selection and fast shipping. One yard of each material will be enough to sew several pairs of underwear. On a tight budget? Look at the seconds selection to score a better price on materials that often only have small cosmetic blemishes.
Choose an Absorbent Layer
Your period underwear will work best with a good absorbent layer, such as Zorb, fleece, or flannel. Since fleece and flannel are pretty accessible, let's talk about Zorb.
What is Zorb? Zorb is a brand of "super absorbant fabric," specifically designed to absorb liquid. It's also less bulky than the other absorbent options I've explored. There are several different types of Zorb; some are approved for use directly against the skin, while others require another layer on top. Read the fabric description carefully before you order.
For the Flo pattern, we took all of the guesswork out. We included a lining layer (made of wicking material) in our instructions so that you can use any absorbent material, and only the lining will be against your skin.
Match Your Flow
If you have a heavier flow, the good news is that you can layer Zorb for extra absorbency!
I tested how many layers of Zorb I needed by cutting out multiple absorbent gusset pieces, stacking them, then pouring water using a tablespoon to estimate how much liquid control is necessary.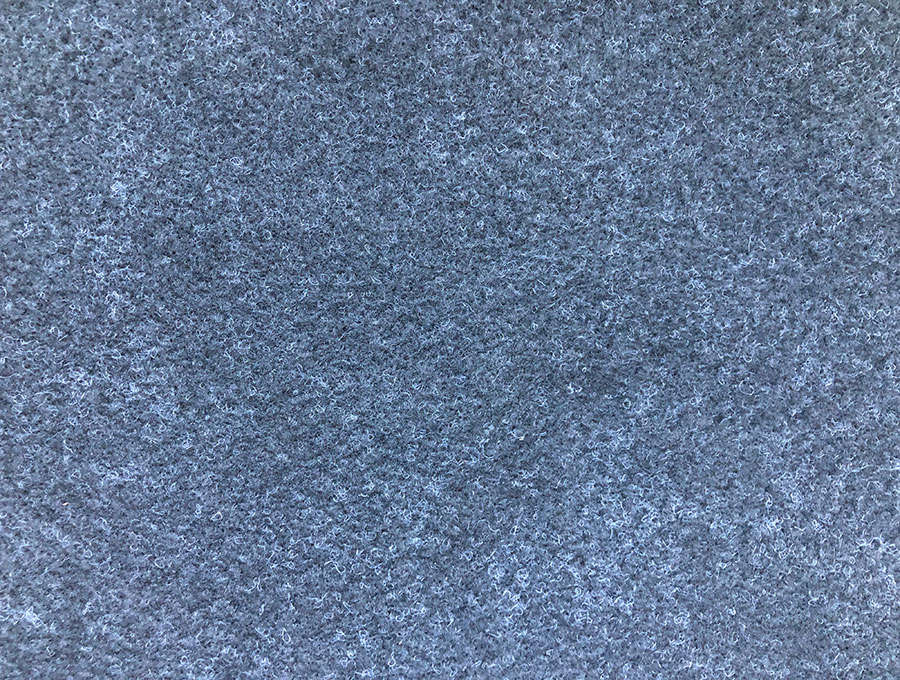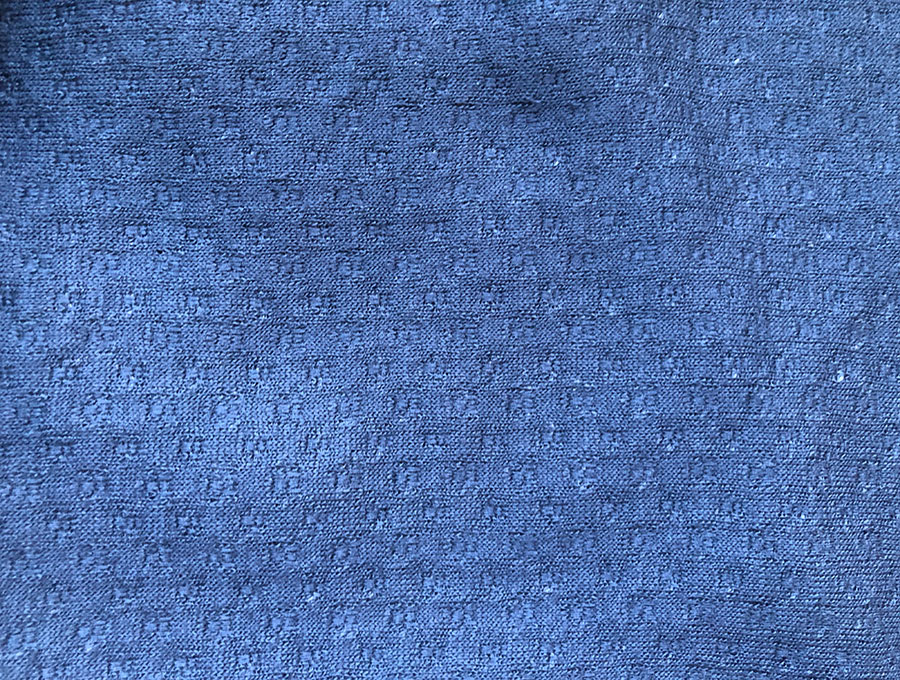 Choose a Leakproof Layer
In combination with an absorbent layer, a leakproof layer will keep you dry. Polyurethane laminate—or PUL—fabrics are leakproof and often used for waterproof sewing. There are many different PUL-backed fabrics, such as terry cloth, but we used a lightweight nylon PUL in our samples. In the Flo instructions, we refer to the slick or shiny side of the fabric as the wrong side.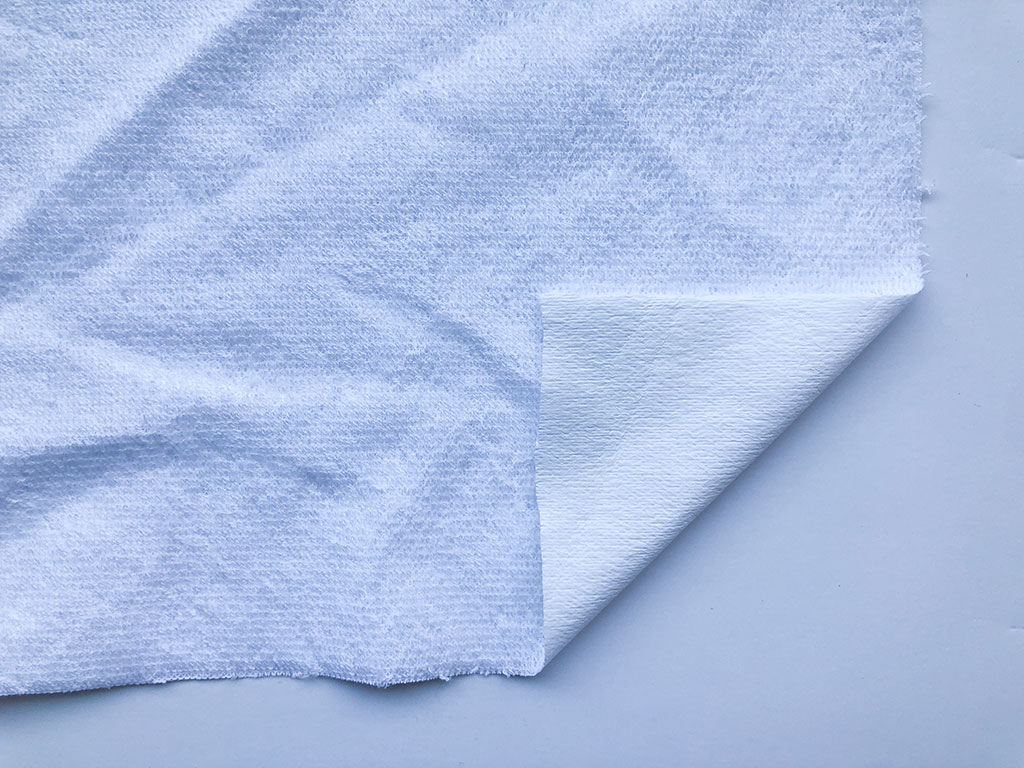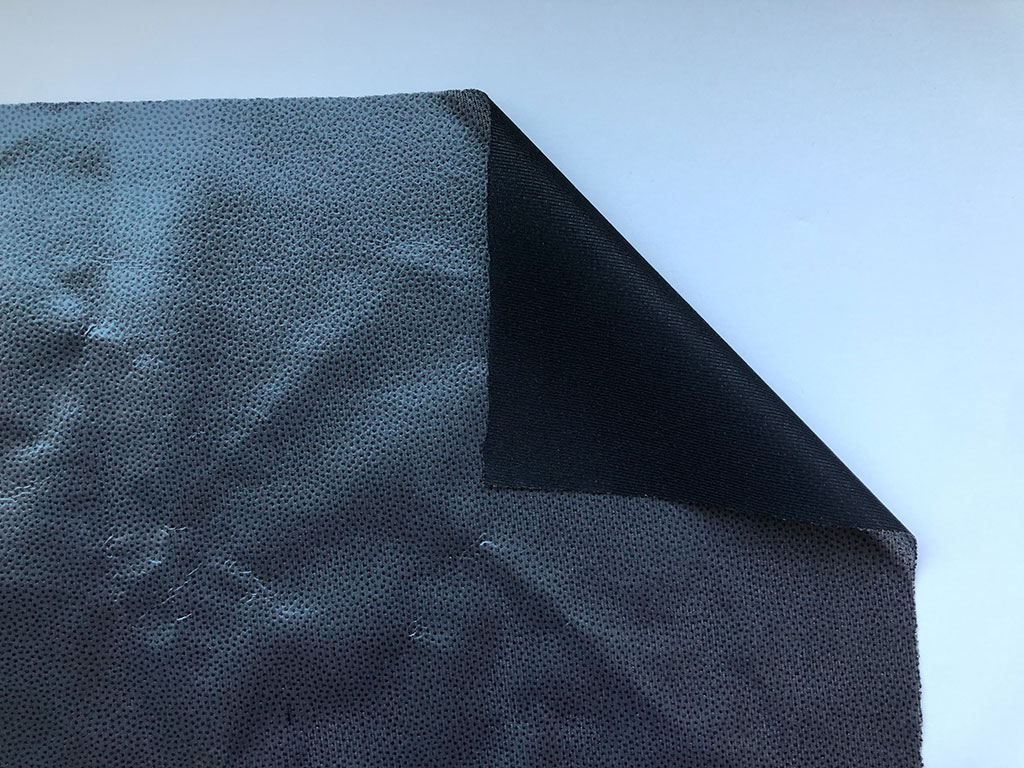 Choose a Wicking Layer
Use a lightweight wicking fabric, like a lycra jersey, instead of your main fabric. It will help draw moisture away from the body—this lets the absorbent layer do its job! I typically use scraps of athletic fabrics leftover from my activewear projects.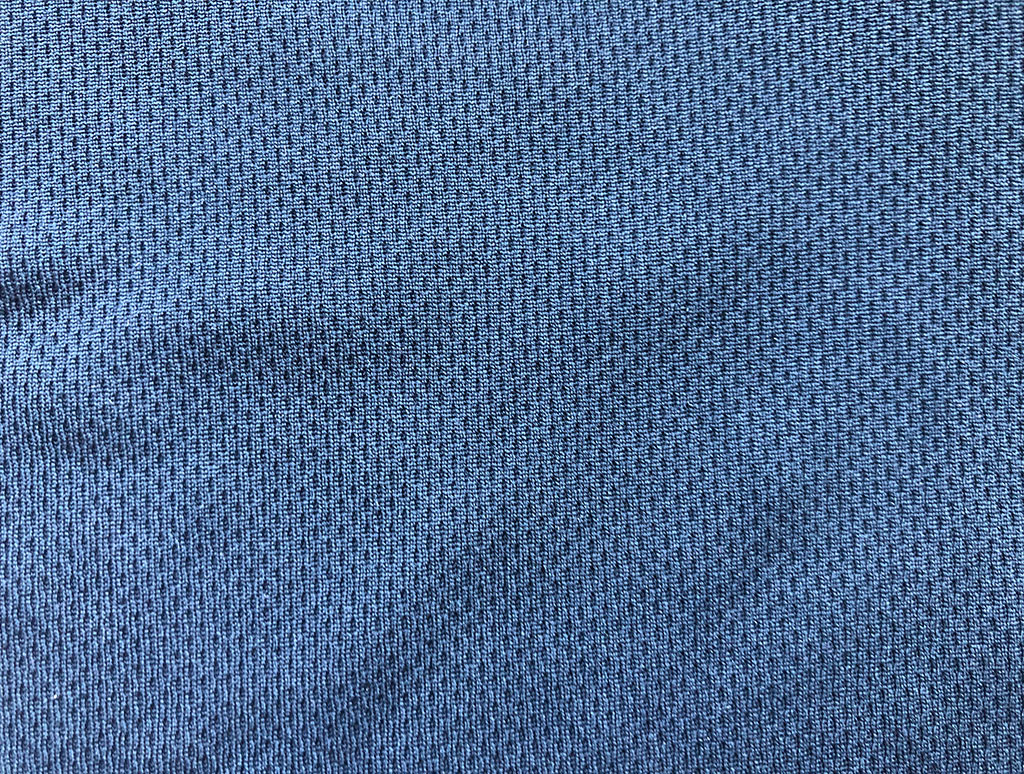 ---
Care Instructions for Period Underwear
Treat your period underwear like you would a pad or tampon—change every 8 hours or less for best results. Right after removing your underwear, I recommend rinsing under cold water in the sink or tub, then wringing out and hanging it to dry (unless it is laundry day, and in that case, I just toss it into the washer). Wash inside out on a regular cold cycle with any of your other laundry. Don't put Zorb and PUL in the dryer. It causes the fabric to warp and possibly melt! Instead, hang-dry all of your new period undies.
---
Personalize Your Period Underwear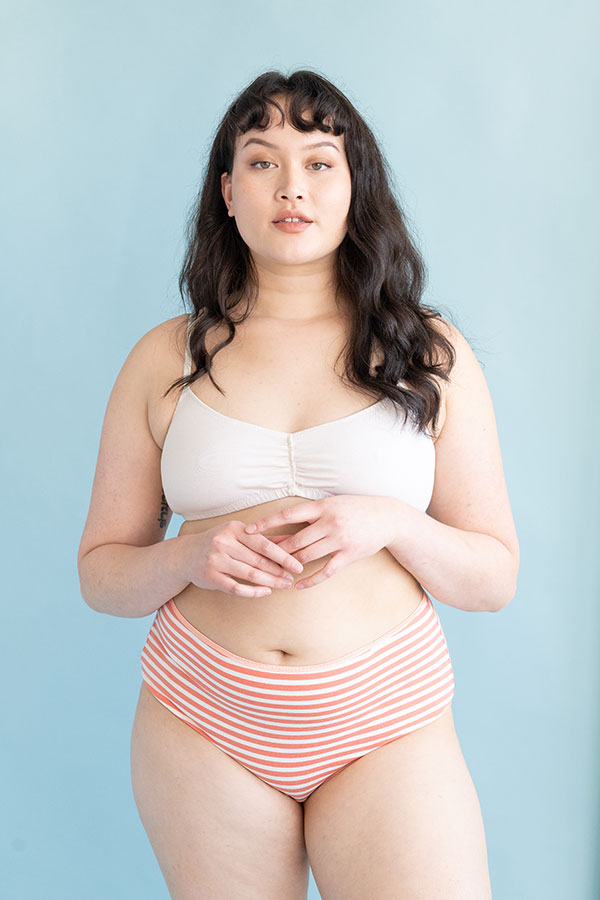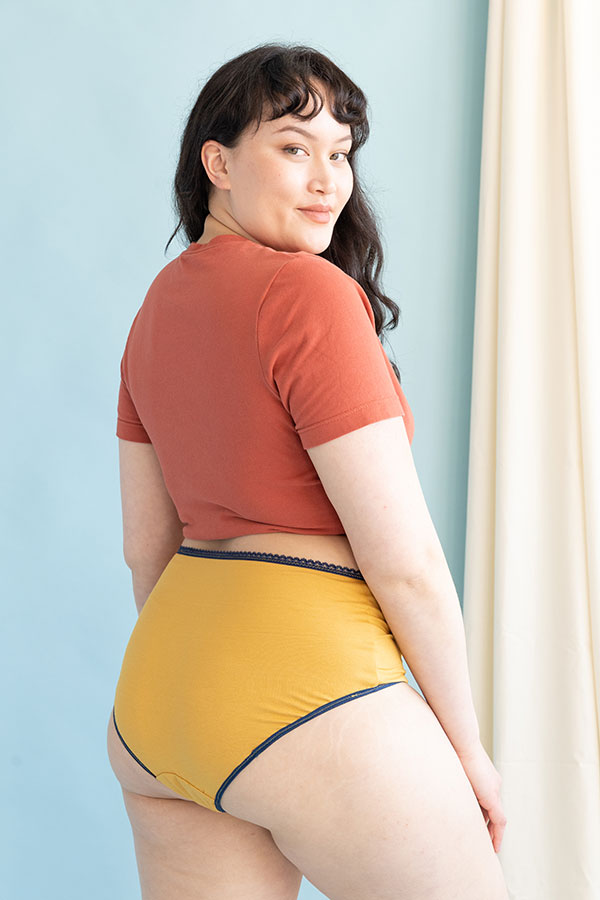 Now that all of the technical details are out of the way let's talk about some personal touches you can make to the Flo pattern.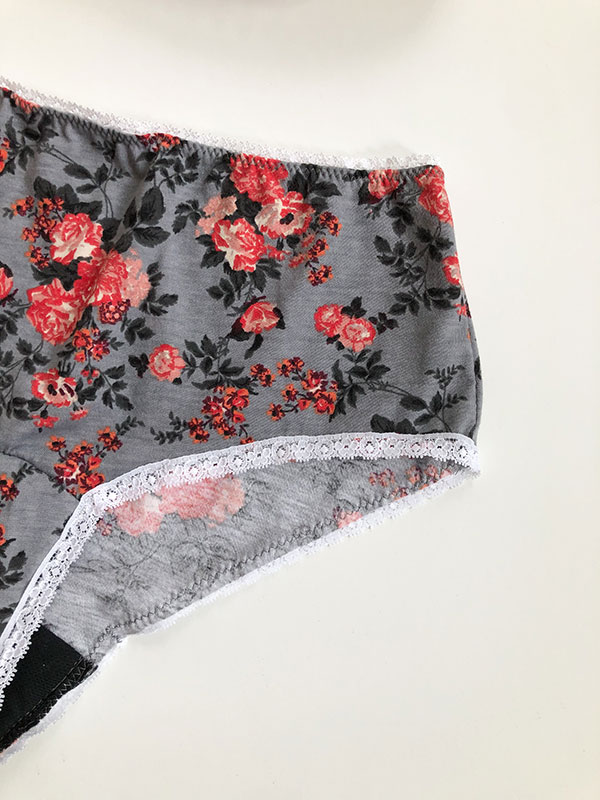 Try adding lace. I love finishing the leg openings of all of my underwear with stretch lace—you can read more about how to do this in my tutorial here. It is more comfortable than FOE, and is less bulky underneath other clothing. I recommend a narrow stretch lace (1/2 inch or smaller). Cut the lace the same length as the leg openings and simply topstitch it on with a small zigzag stitch. At the gusset, I recommend stitching as close to the edge of the leg opening as possible. Every stitch in the PUL layer creates a hole that is not leakproof, so it's better to have holes on the gusset edges rather than towards the middle where you need the leakproofing!
Want more lace? Consider hacking the front to have princess panels and sewing lace on top of the seams, similar to the Geneva pattern.
Try picot elastic. To add an easy glam detail to the waist, sew picot elastic. As mentioned earlier, do not use picot elastic on the leg openings—the gusset layers will be too thick to turn and topstitch.
Make a statement with mesh. Switch up your fabrics to make a statement with mesh panels or an all-mesh look.
Experiment with the rise. Do you prefer a higher or lower waist for your undergarments? There are lengthen or shorten guides on the pattern pieces to help.
Need a longer or shorter gusset? Remove the seam allowances from the front, back, and gusset. Tape all three pieces together, draw new lines for the gusset, then cut apart and add seam allowance. Don't forget to create a new absorbent gusset piece that is 3/8 inch shorter at the front and back seams!
I hope this pattern helps you explore ways that your sewing can reduce waste—and that it makes you feel empowered by creating garments that last a long time and feel good to wear.
Are you feeling inspired to sew more reusables to replace disposables? We have more ideas in the Seamwork Magazine archives.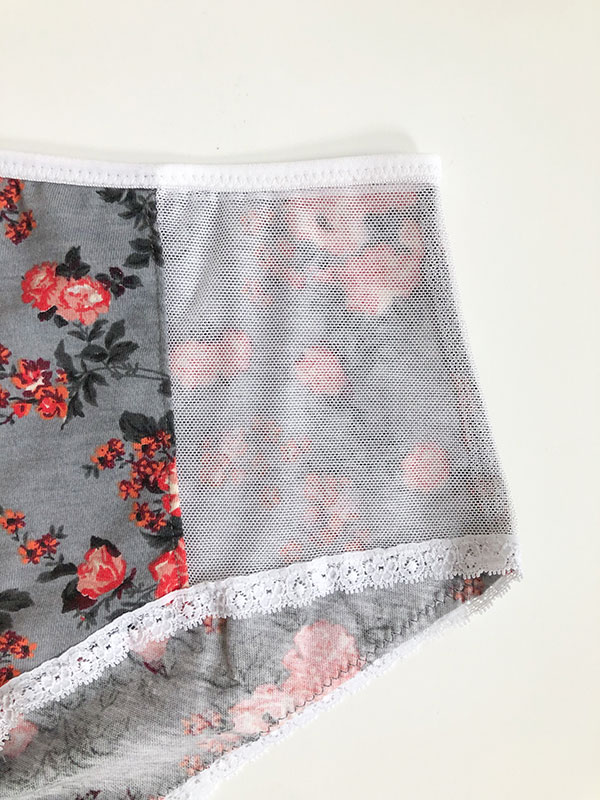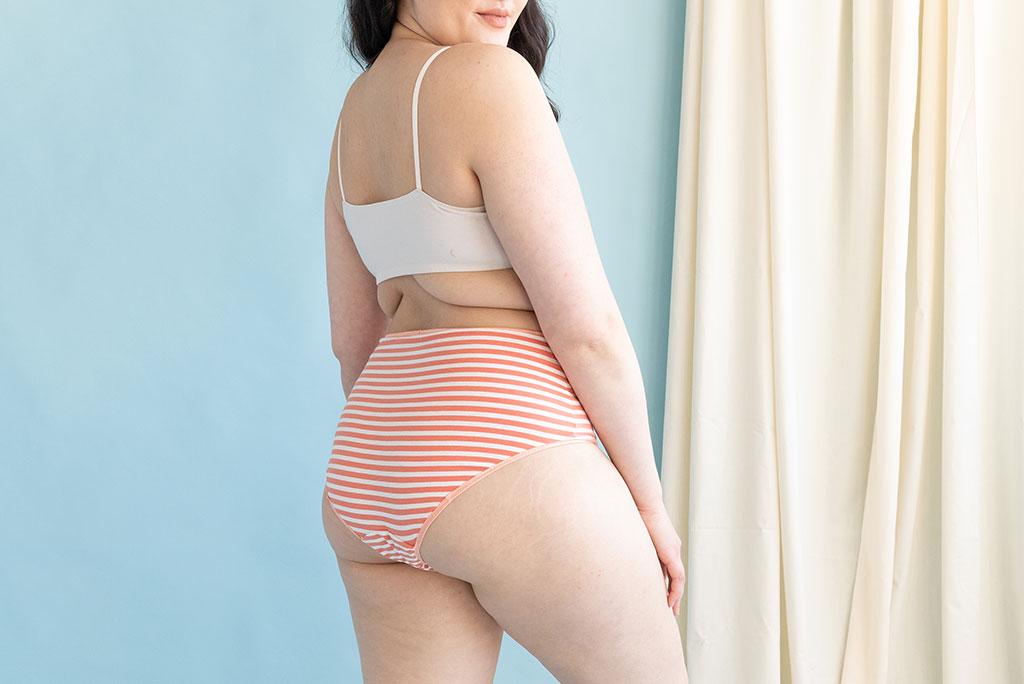 Join the Conversation
Sign in or become a Seamwork member to comment on this article.