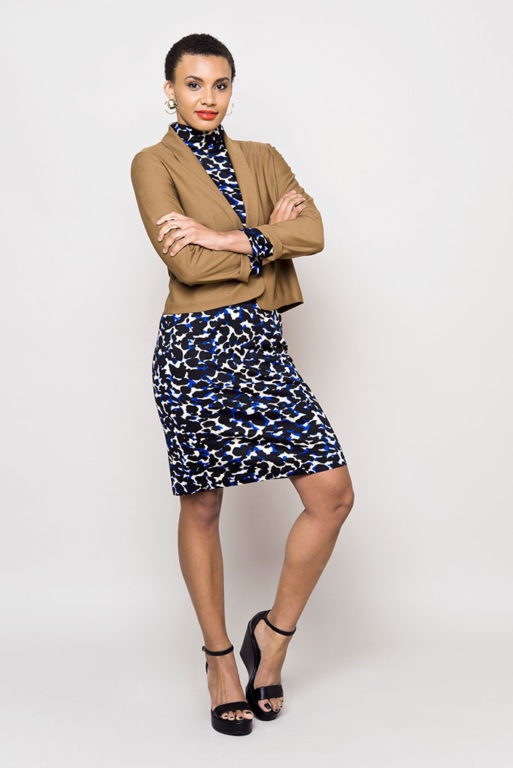 Let's be honest—picking fabric to accompany a pattern can be the most exciting and most intimidating part of any sewing project. Fabric is a complicated beast. It determines technique, fit, and the final look of any piece of clothing.
We're going to teach you everything you need to know about the best fabrics for this month's patterns—and explain why they're such a good match—so you can quickly become a fabric expert.
Neenah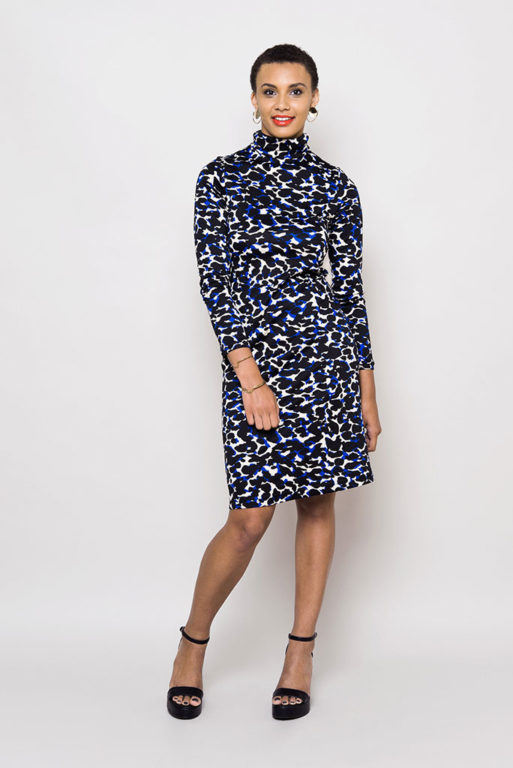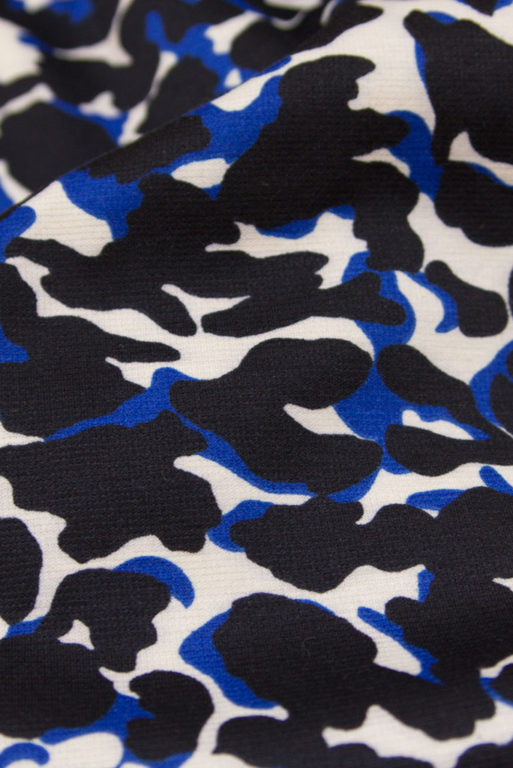 This version of Neenah was sewn in Printed Animal Spot in Blue from Hart's Fabric.
This knit turtleneck dress requires medium-weight knits with good recovery and at least 25% stretch. You can use a ruler to calculate the fabric's stretch percentage. If you're new to shopping for knits, here is a great article with ideas to get you started.
The Best Fabrics for Neenah:
French terry: This cozy knit is a dream to wear, and thick enough for Neenah's form-fitting shape. Make sure you pre-wash in warm water, as it will shrink. Be sure to grab a ballpoint needle, 80/12 or 90/12.
Ponte: Another thick, stable knit, ponte will hug your curves and hide panty lines. Read this article for all the tips you need to sew with double knits.
Sweater knits: If you want to add some texture to your dress, pick a sweater knit. Avoid loosely woven sweater knits, and instead grab something dense. If your fabric is too thick for a serger, you can use a zigzag stitch for the seams and hem by hand. Some sweater knits require hand washing, so check the bolt before you leave the shop! You can read more tips for working with sweater knits here.
Fabrics to Avoid:
Lightweight Knits: Neenah requires medium-weight knits because of its close fit. Avoid anything thin like rayon jersey, viscose, bamboo, or loosely woven sweater knits.
More Swatches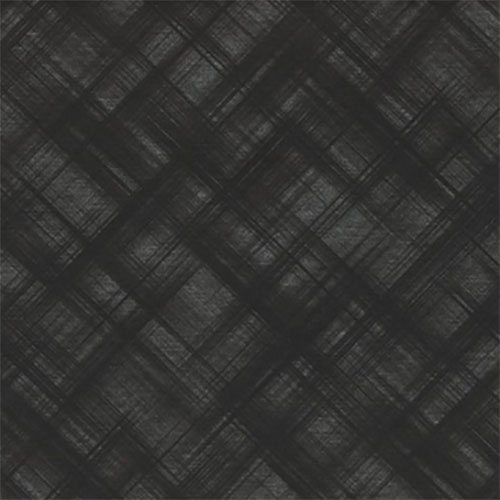 Scratch Plaid from Hart's Fabric is a stretchy, substantial ponte, $11.99/yard.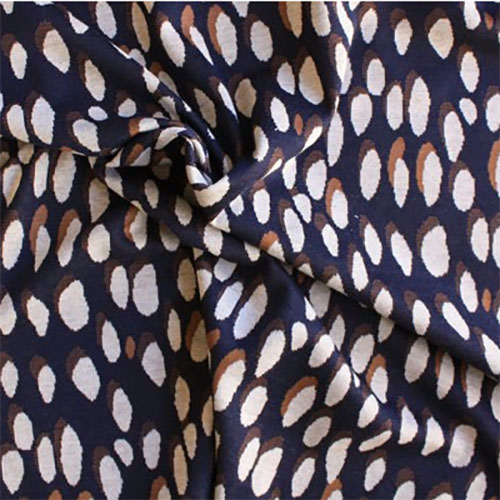 Ponte Jersey in Woven Spots from Backstitch has a fun, spotted design that resembles an animal print, £8.00/meter.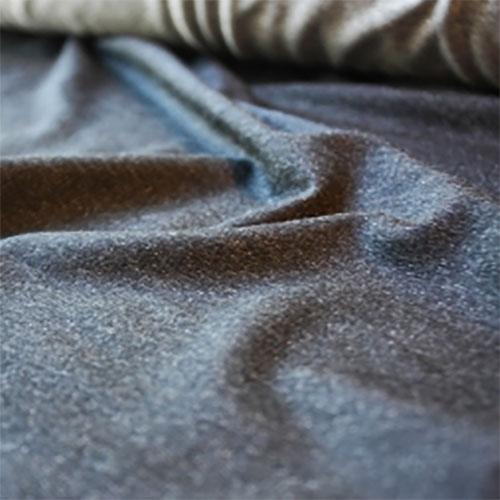 Black Denim French Terry from Modern Domestic is a very cozy wear, $20.00/yard.

Gypsy Sweater Knit from Hart's Fabric is the best of both worlds, it's a sweater knit that is backed with terry, $14.99/yard.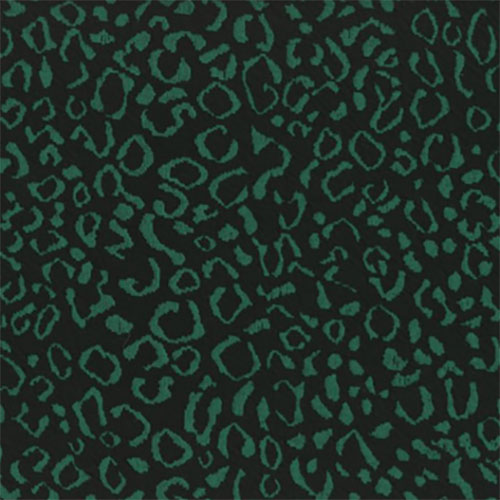 Green Double Knit from Hart's Fabric is thick, soft, and stretchy, $16.99/yard.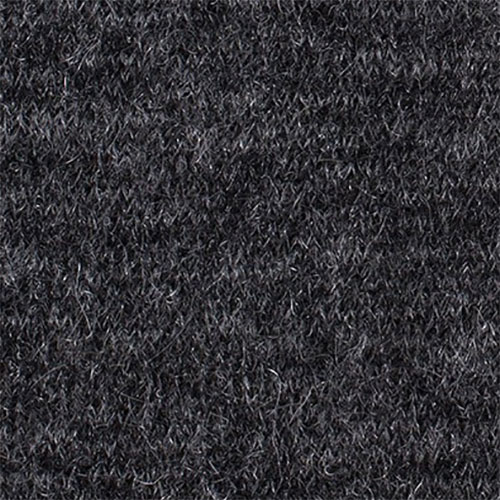 Heather Gray Blended Wool Knit from Mood is a great option for a warmer version of Neenah, $17.99/yard.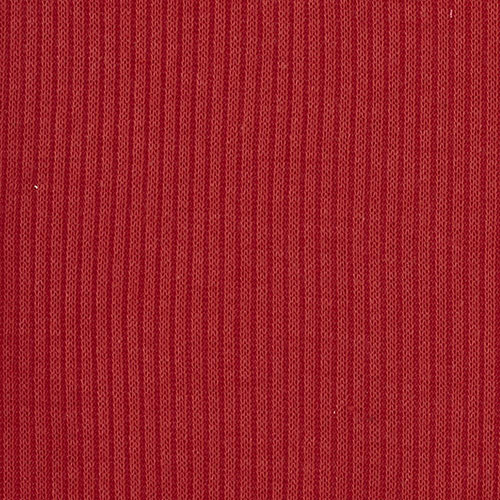 Telio Varsity Hatchi Rib Knit in red from Fabric.com offers beautiful texture and vibrant color. When shopping for rib knit, look for options with lycra or spandex to ensure your garment holds its shape, 5.48/yard.
Delavan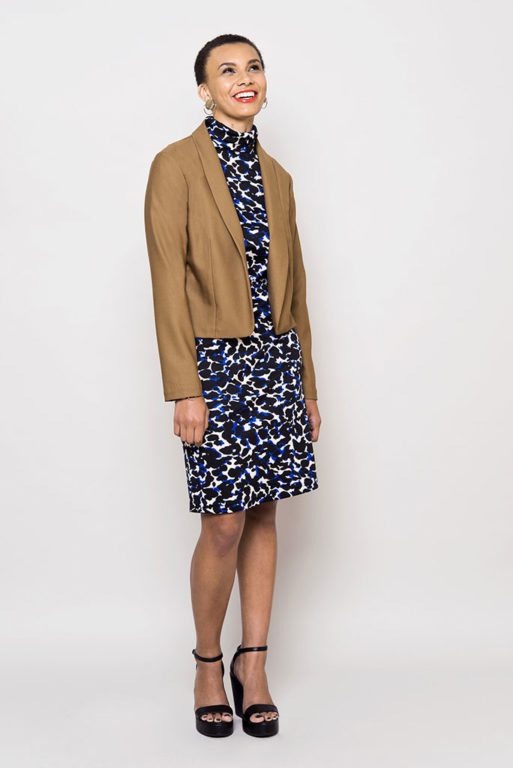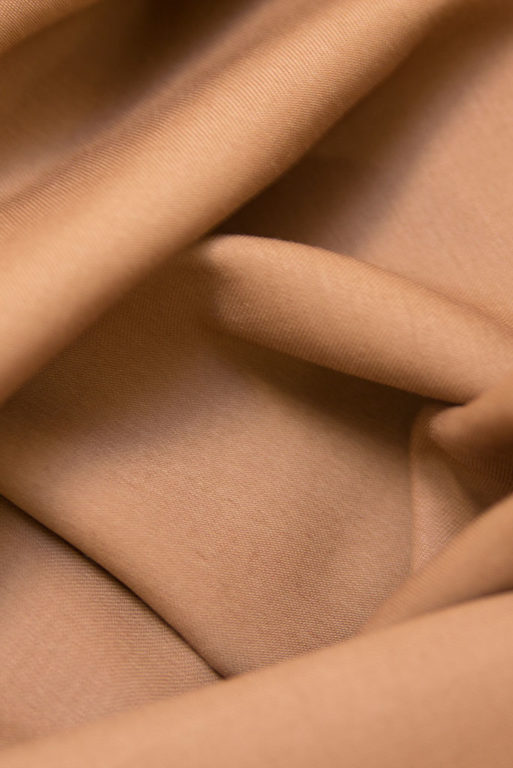 This version of Delavan was sewn in Caramel Solid Wool-Blend Suiting.
Delavan looks best in medium-weight suiting. You can create a professional look with solid black or classic tweeds, or keep it casual in a breezy linen. Here's everything you need to pick the perfect fabric for your new favorite blazer.
The Best Fabrics for Delavan:
Suiting: Look for medium-weight suiting, and avoid anything too heavy. Suiting is a great opportunity to play with plaids, stripes, tweed, and wool. It's durable for both work and play. If you need help matching plaids or stripes, start here.
Linen: Linen comes in many different weights, so think about what sort of look and feel you'd like for your project before buying. Some linens are crisp and structured, while others have a very loose weave. Also, linen wrinkles, so keep your iron handy!
Gabardine: If you want to avoid wrinkles, go with gabardine. It comes in different blends such as wool, rayon, cotton, or polyester. Use the Hong Kong finish tutorial from this month's "Sewing Specifics" on all of your seams to add a professional touch.
Cotton blends: Just because a fabric isn't 100% cotton doesn't necessarily mean it is cheap or low quality. With cotton blends, you can pick and choose the characteristics of your fabric. Cotton allows for breathability, and it is easy to sew. If you want more shine in your project, or maybe a cheaper price tag, look for a rayon blend. Polyester will add strength to cotton. If you want temperature control, keep an eye out for linen or modal. For warmth, look for a wool blend. Just make sure the fabric is medium-weight to maintain Delavan's structure.
Fabrics to Avoid:
Quilting cotton or cotton shirting: These cottons don't have the body or structure needed for a flattering fit.
Join the Conversation
Sign in or become a Seamwork member to comment on this article.