There's a certain beauty to making plans in a physical sewing planner, writing down ideas, and drawing sketches. But it's not always practical. Sometimes a digital tool is quicker, easier, and ensures you actually follow through with your sewing plans.
There are so many options for digital tools to help you gather inspiration, track your stash, and create a sewing queue that it can feel intimidating to commit to one. And sometimes, using more than one is best.
Below are the 5 digital tools for planning your sewing that Seamworkers in our community have recommended the most.
Trello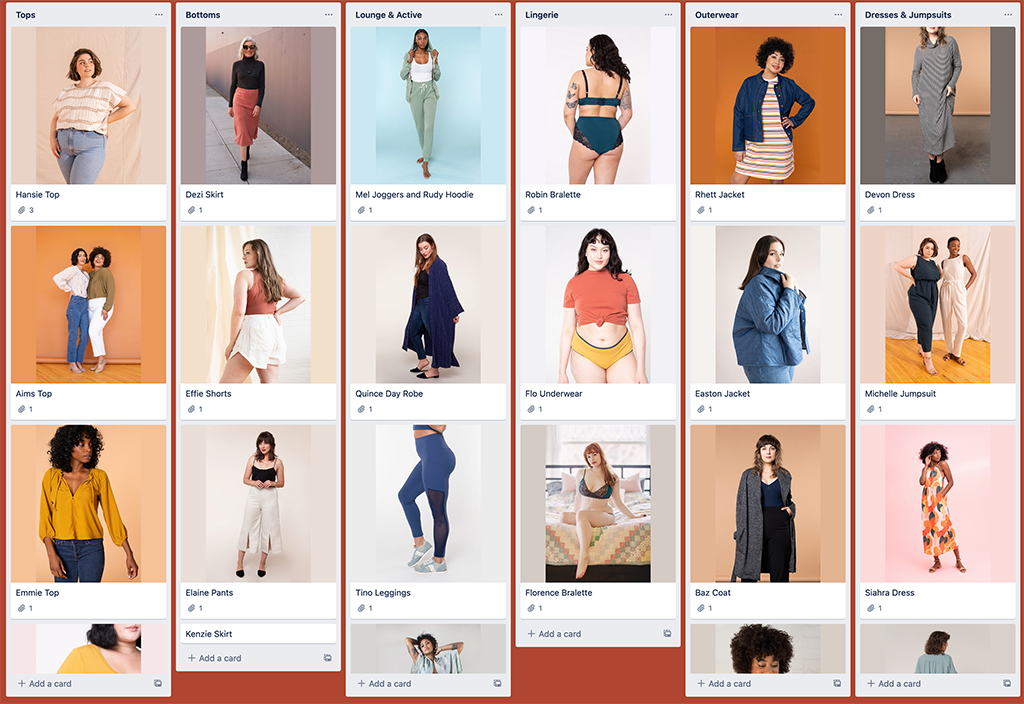 We recommend a few tools for multipurpose planning, like tracking your fabric stash and pattern collection and setting up a queue all in one place. So first, let's talk about those.
Trello is a Kanban-style tool that you can use to organize your fabric stash and patterns and set up a sewing queue.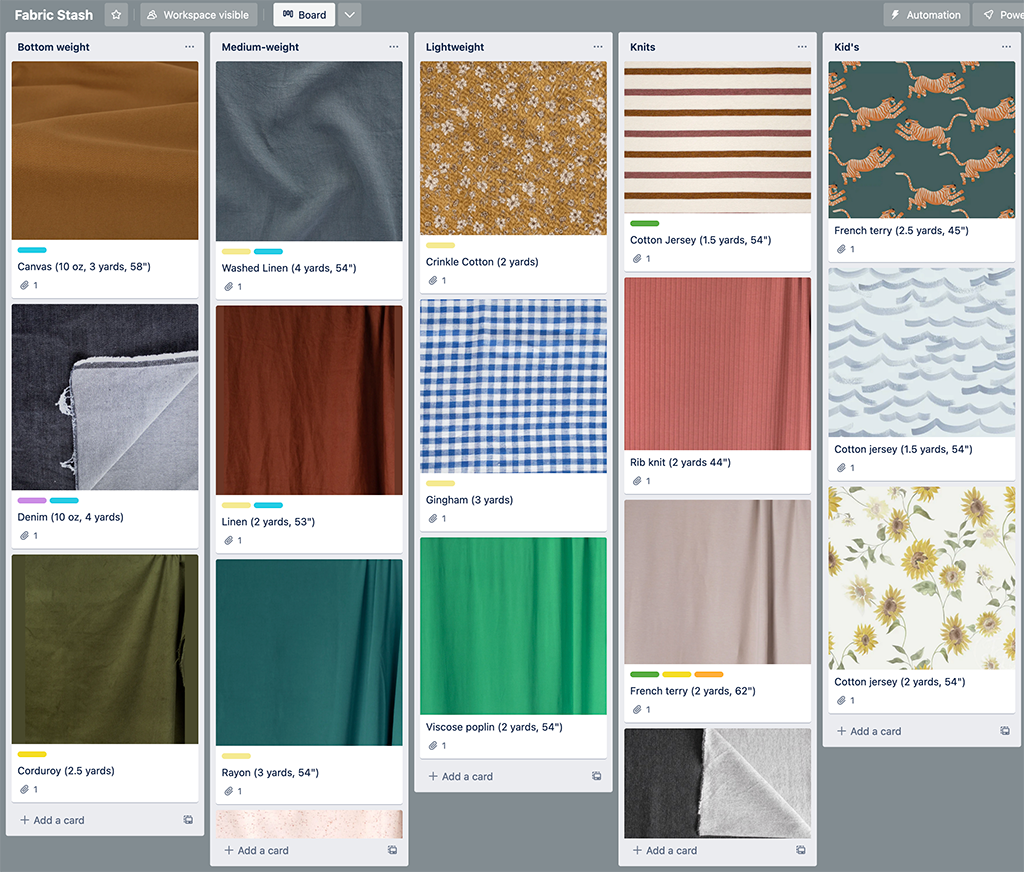 This tool is best if you are a visual person. You can create boards that contain lists of individual cards that you can easily move around.
There are a few ways to organize your lists on your board. You can set up lists for each garment type, like tops, bottoms, lingerie, and outerwear.
Or you can set up lists for different fabrics. Then, take photos or screenshots of all your fabric and note the yardage. You can even note if you've pre-washed it or not.
If your lists get really long, use the search function or create tags so you can filter to find things easier. For example, you can tag fabric with different garment types, like pants, blouses, or outerwear.
You can also use Trello to create a sewing queue by listing what to sew next and linking individual patterns to your fabric cards. It's also fun to create a list of your finished projects since you can attach photos and take note of any fit adjustments you made.
Finally, you can even attach the actual pattern files in Trello, so you have everything you need in one place.
Milanote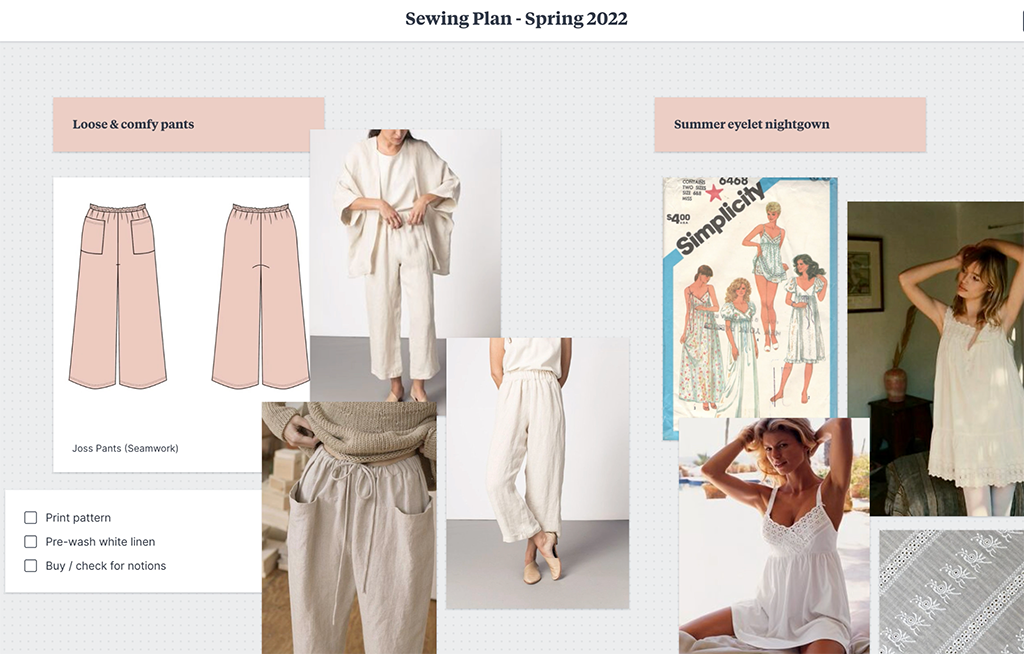 Milanote is another helpful tool designed specifically for organizing creative projects, so you can use it for creating mood boards, starting a sewing queue, and organizing your fabric stash.
Like Trello, you can add images, notes, checklists, and files, but Milanote is a little bit more freeform, which can help boost your creativity.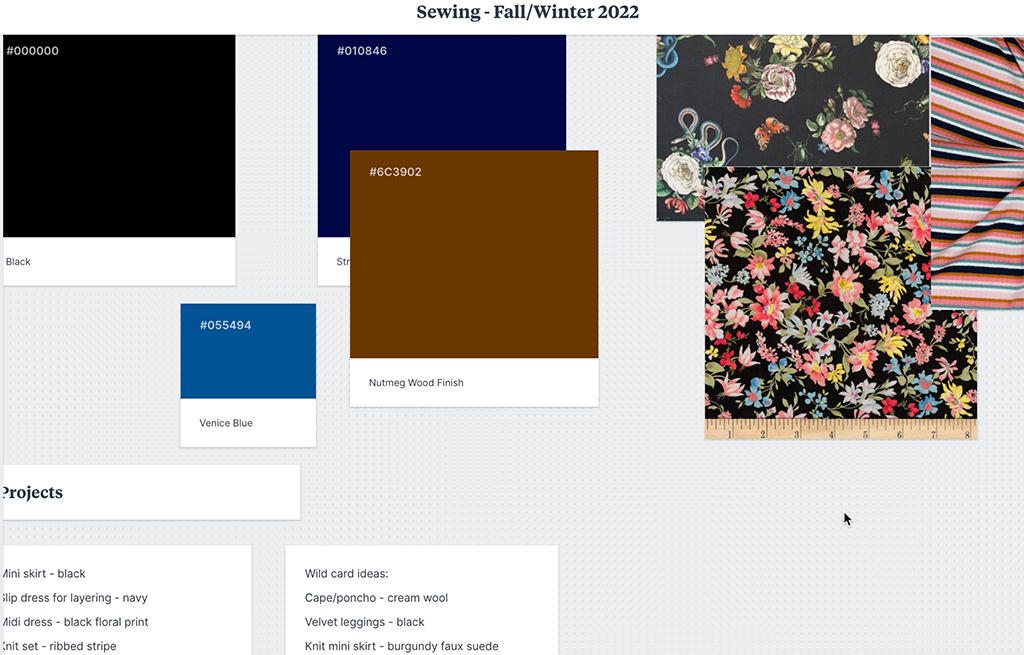 If you're feeling stuck getting started, browse their templates to see all the different ways you can organize your ideas.
Unlike Pinterest, you can really customize your boards, which makes Milanote a much better tool for creating mood boards.
Pinterest
Pinterest isn't going away anytime soon, and with some of the new features for organizing boards, it's become a powerful tool for gathering inspiration and setting up a queue. We actually have another article and a video on our YouTube channel specifically talking about how to use Pinterest to plan your sewing.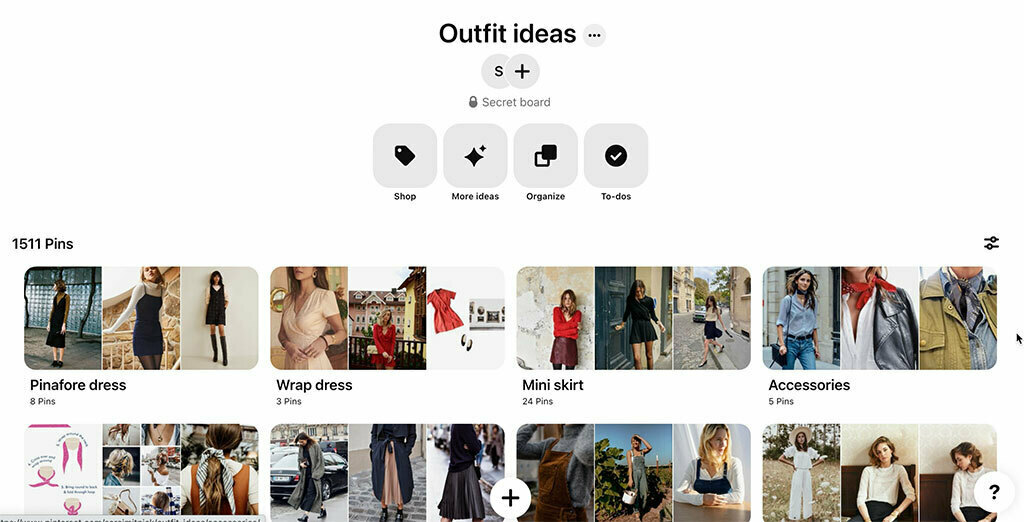 Google Drive
If you have hundreds of digital patterns, it might not be practical to store them in Trello or Milanote. Google Drive is an easy, searchable tool for organizing your digital pattern files.
You can create folders by garment type or pattern designer and star your favorites. Plus, there's ample storage.
For a minimalist sewing queue, you can create a folder with the files you will sew next. You can even keep a trustworthy spreadsheet with your fabric in Google Docs.
Procreate
Procreate is a tool you can use to sketch your sewing plans. For example, you can import your croquis or pattern flats as a jpg or pdf and keep them on separate layers. Or, use a stylus or your finger to sketch the garment.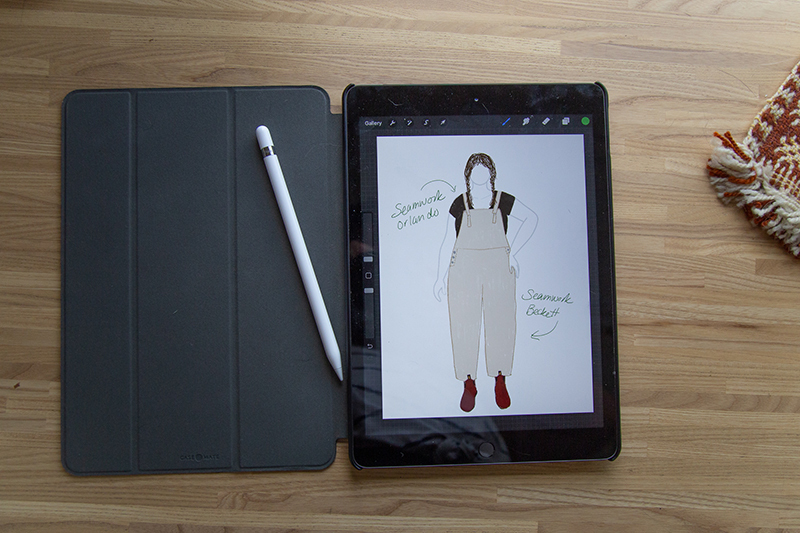 Get creative by sketching or using prints from your fabric—this is really fun if you are going to quilt fabric or do color-blocking on your garment.
If you can't use Procreate specifically, look for another sketching tool, like Sketchbook for Android or Adobe Fresco.
If you're looking to create a better process for planning your sewing digitally, try one of these tools—or combine a few—to create a planning process that works for you.
We also have a free downloadable sewing planner that you can use to set goals, make a mood board, sketch plans, and create a sewing queue. You can work with it digitally, but if you can't give up your analog planning, you can also print it out.
Love the article? Pin it for later.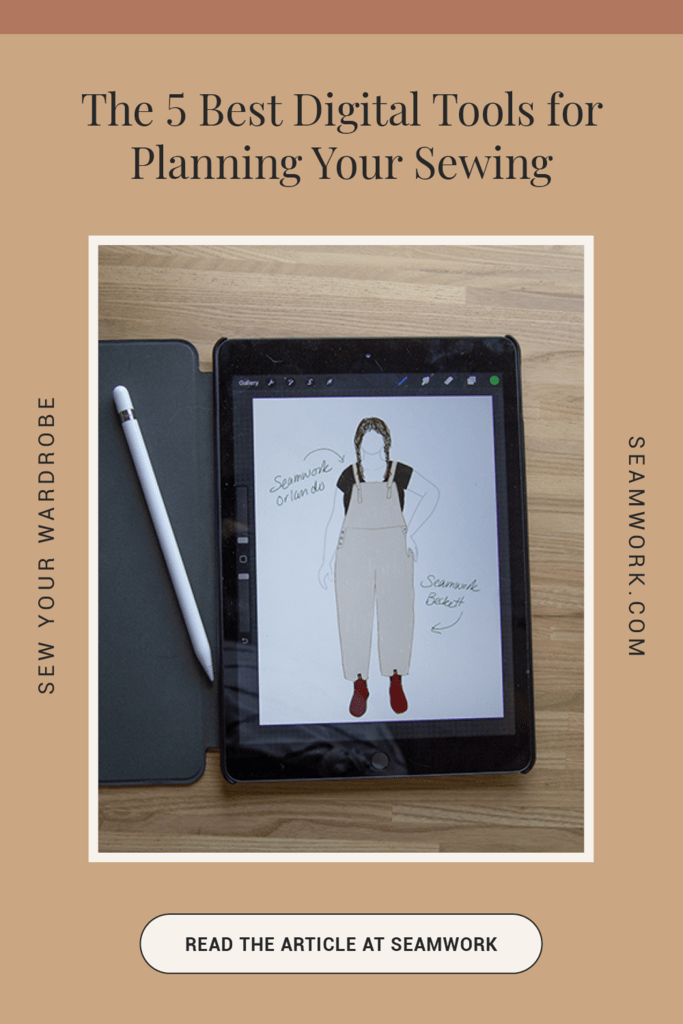 Join the Conversation
Sign in or become a Seamwork member to comment on this article.