Pants are a total wardrobe staple, but do you ever have trouble deciding what tops to wear with certain silhouettes? It helps to have some tricks for styling your favorite cuts, whether straight-leg pants, wide-leg pants, or anything in between.
Below are 5 common silhouettes for pants and some styling ideas for wearing them, including examples of Seamwork patterns you can sew to get the look.
If you want to take a closer look at any of these patterns, Sarai and Haley share these tips in a video on our YouTube channel.
Straight Pants
Straight-cut pants have a straight line from your thigh to your hem, which obscures the definition of your knees and ankle. So what's the best kind of garment to wear with straight-cut pants?
Here are a few styling ideas using the Tessa jeans as an example.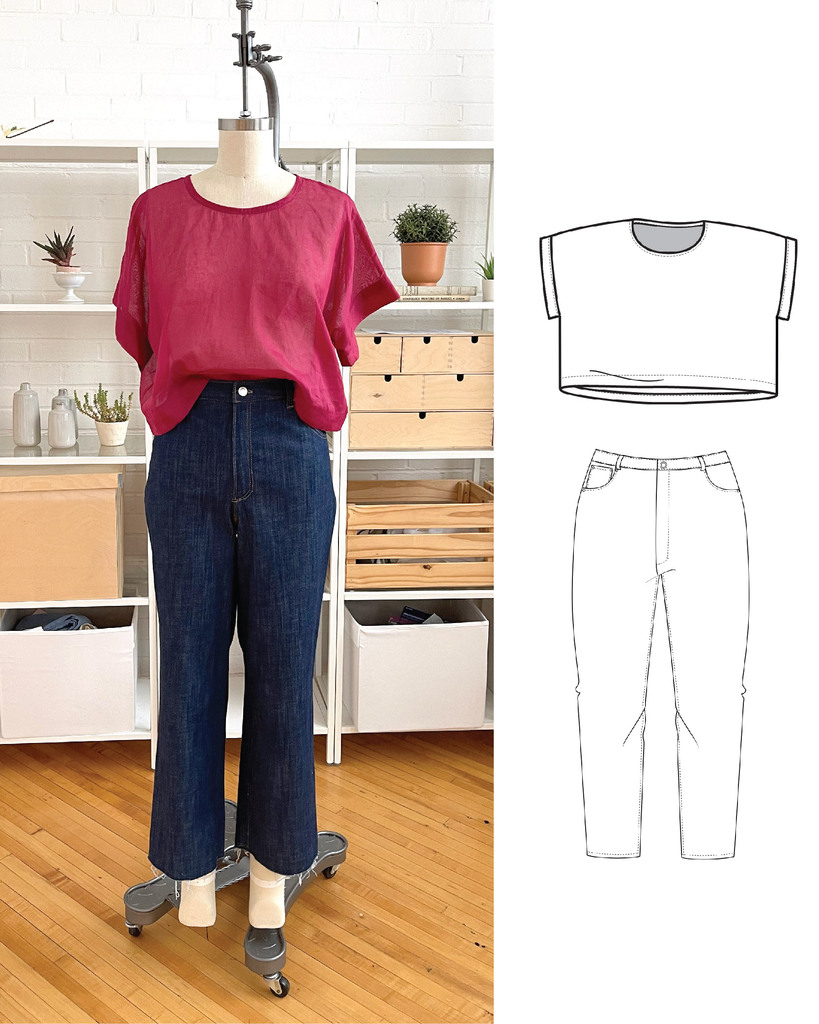 Tessa has a classic, straight cut. You can emphasize the lean lines of the silhouette by pairing Tessa with a boxy top, like the Bo top. This will keep your silhouette angular, the top working in harmony with the pants.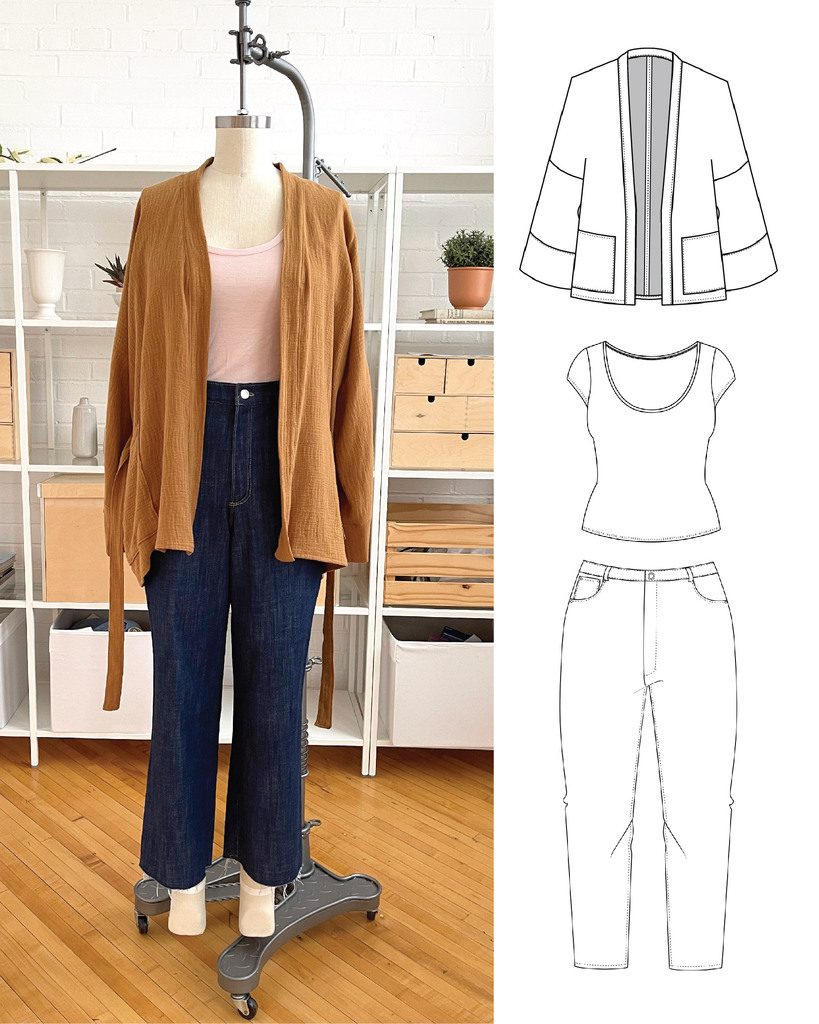 You can also pair the straight lines of the pants with another long layer, like the Quince day robe. This looks great layered over a fitted top, like the Orlando tee. It creates a really put-together silhouette that looks as good with sneakers as it does with heels or boots.
Tapered Pants
On tapered cuts, the hemline follows a straight line from the hip, tapering in at the ankle. For example, the Nolan pants have a tapered fit that brings the eye to your ankle and obscures the fit at your knee.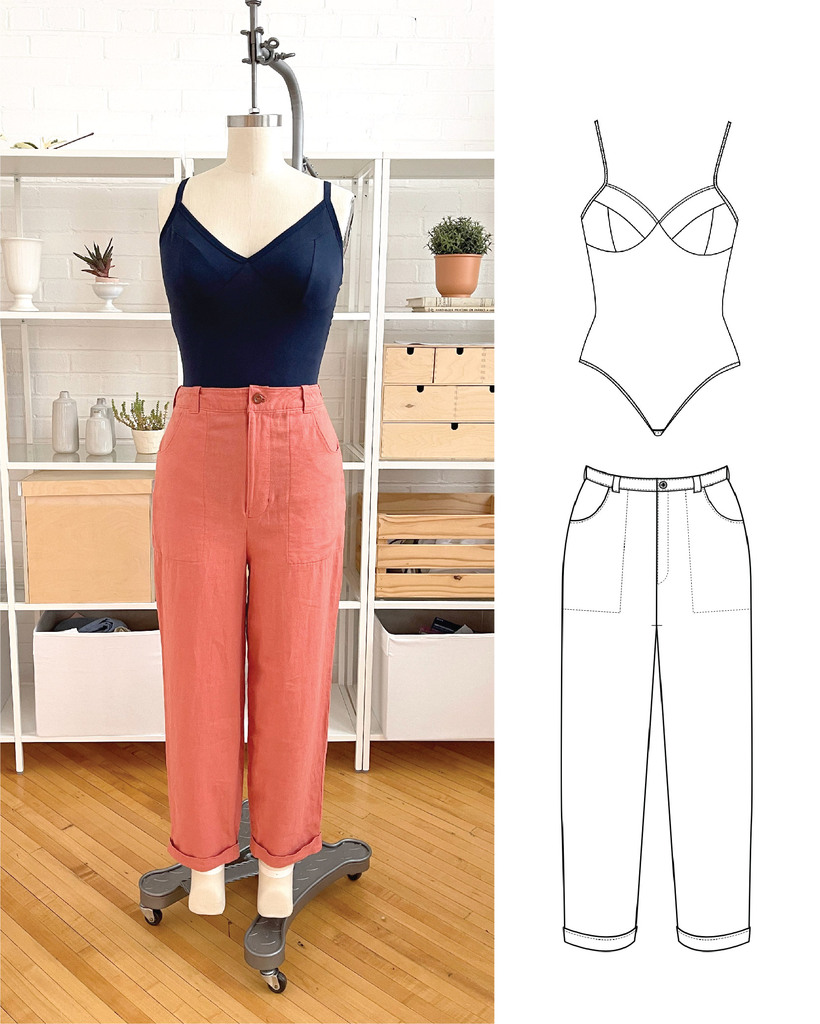 To style tapered pants, you can accentuate their silhouette with something fitted up top, like the Ariane bodysuit.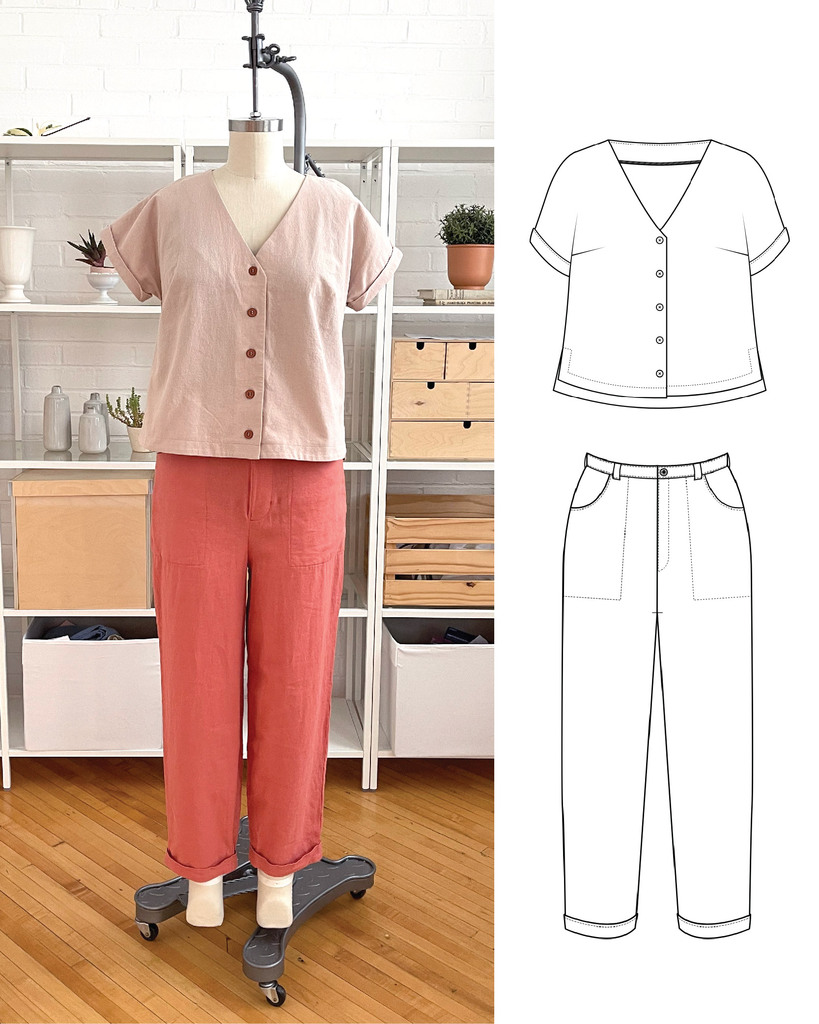 In contrast, you can pick something that has a straight cut, like the Marlo top. This will create a more structured silhouette, especially when tucked in.
Fitted (or Skinny) Pants
Fitted pants don't have ease throughout, so you'll see the entire silhouette of your leg. For example, the Clover pants are fitted equally up and down the legs. And while skinny jeans might fall in and out of trend, a pair of classic cigarette pants is always in style.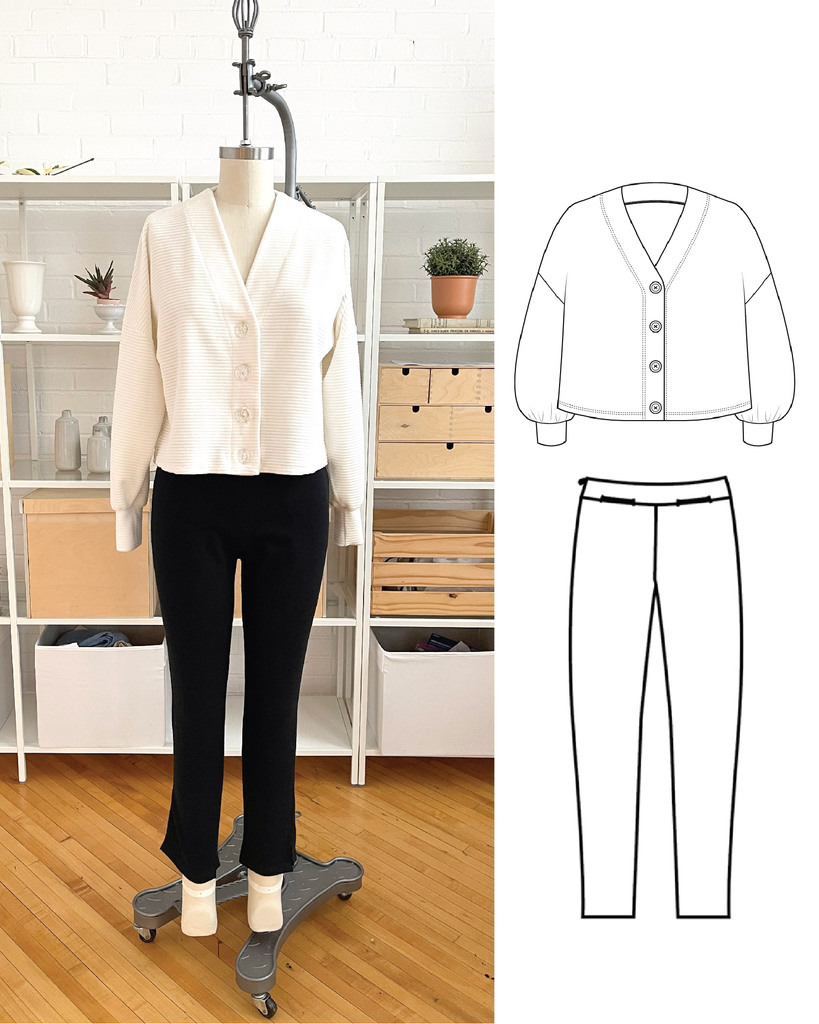 To style fitted pants, bring some volume up top. For example, a sweater or cardigan, like Lisa, will give you a cozy silhouette up top and a sleek silhouette on the bottom.
Another option is to lean into the fitted, long lines by layering these pants with a tunic, like Tai. Play with monochromatic looks, or go for an art teacher vibe with something vibrant over black fitted pants. This is also a good way to style leggings if you wear them as pants.
Wide-leg Pants
On wide-leg pants, the hemline is the same or wider as the hip, like here on the Joss pants. Depending on the hem's drama, this cut makes your waist appear smaller. Wide-leg pants are also elongating, which gives you some playful opportunities for styling.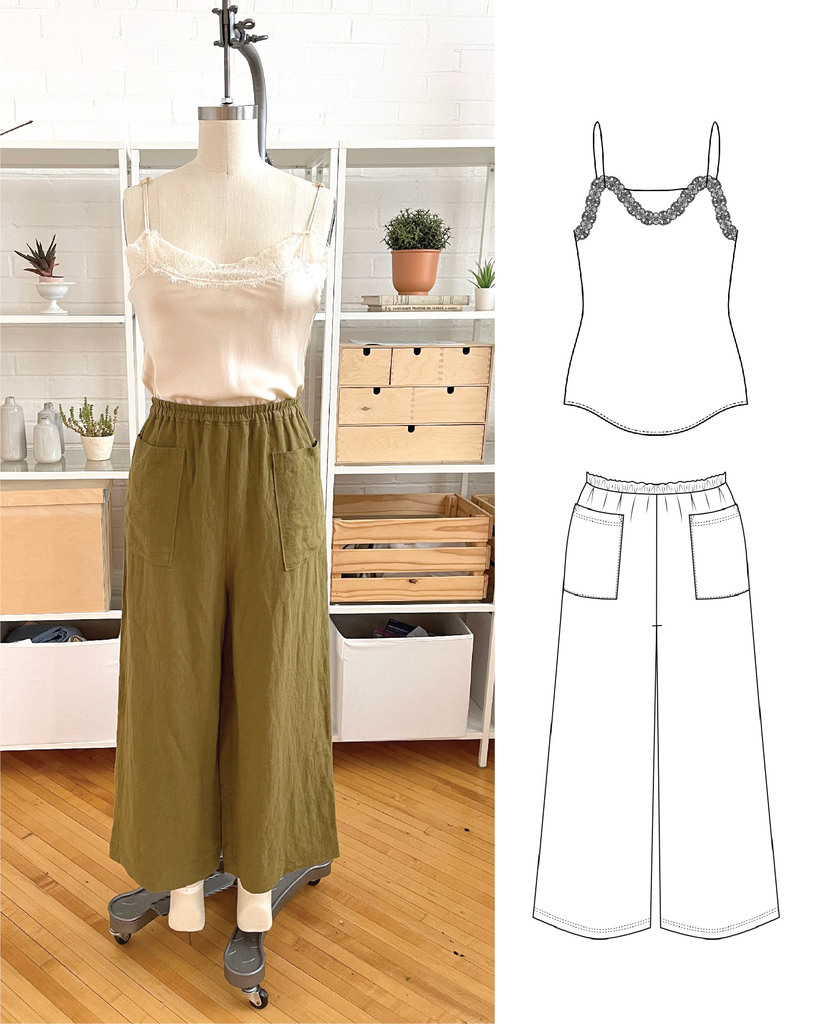 If you wear something really drapey up top, you'll contrast the structure of the wide legs. For example, you could wear Savannah. It's cut on the bias, so it drapes really nicely. You could also wear the Angela bodysuit, which has a draped neckline and a fitted waist that pairs well with wide-leg pants.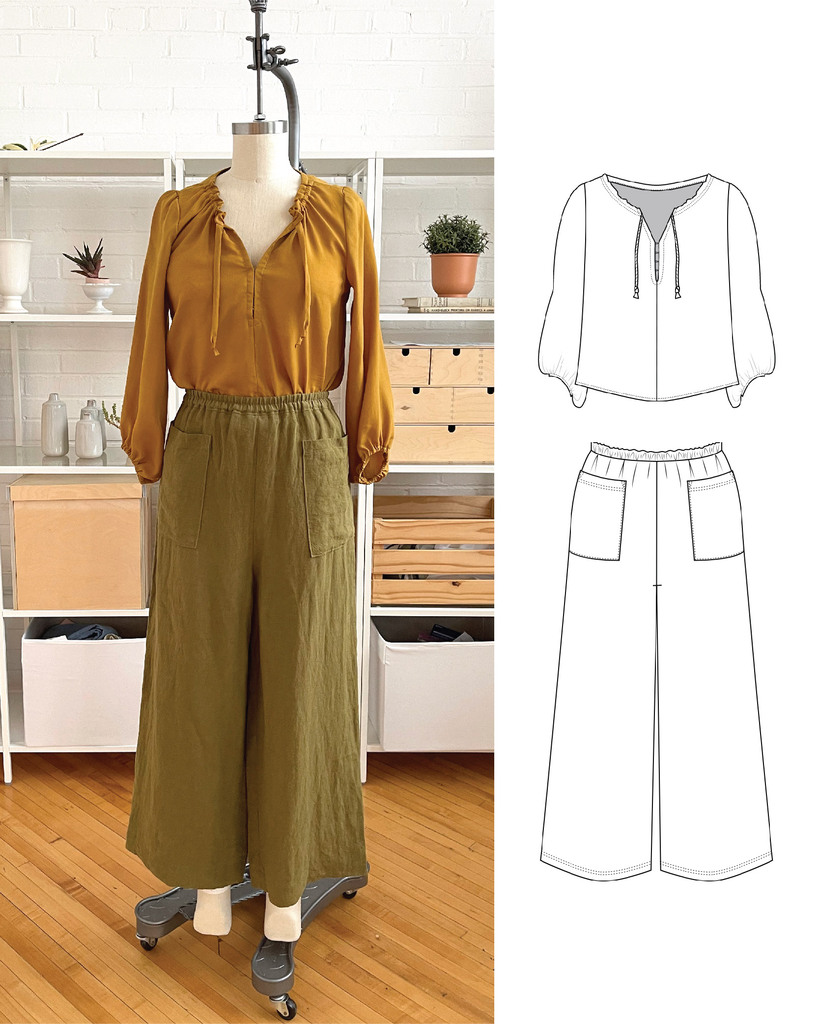 You can also really accentuate the drama of wide-leg pants by wearing something with volume up top, like Emmie. Emmie is a peasant-style blouse that will add even more volume to your overall silhouette, especially when tucked in.
Flared Pants
Flared pants taper in at the knee and swing back out at the hem, like here on the Nash leggings. This creates a bombshell look, giving you curves. Play with those curves when you pick a top to wear!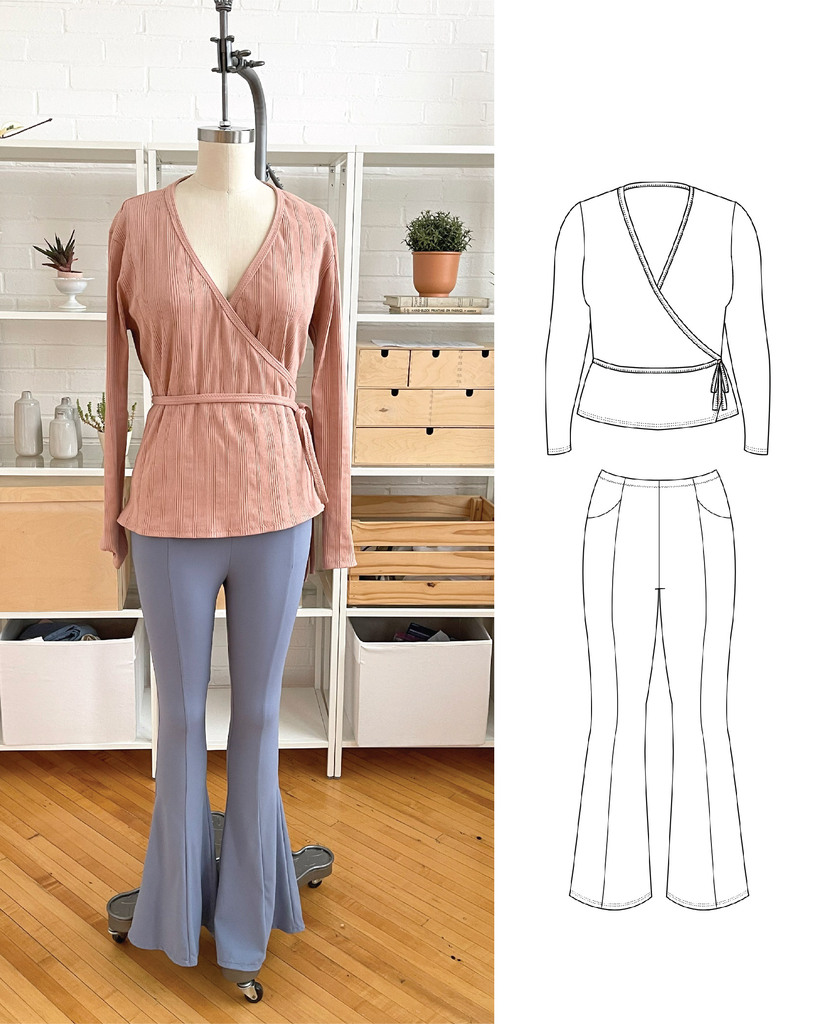 To style flares, you can cinch the silhouette at your waist by wearing a wrap top, like Farah. This mimics the curve at the hem with some curves at the waist.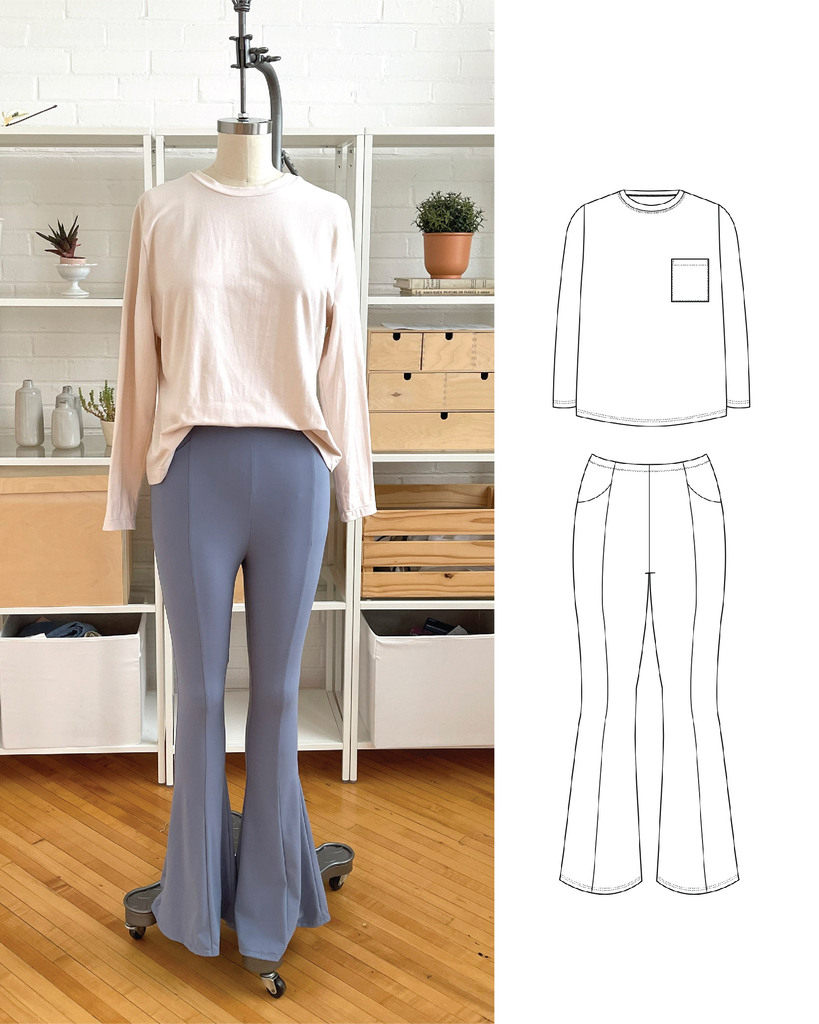 You can also contrast the silhouette and wear a straight-cut tee, like Ryan. Then, push up the sleeves, tie it at the waist or do a little French tuck if you want to add some more interest to the silhouette.
And that's how you style pants! When you're trying to figure out what to wear on top, pay attention to the cut of your pants and decide if you want to mirror or contrast that silhouette. If you'd like to read more about how to work in harmony or contrast with different silhouettes, read this article: How to Find the Best Silhouette for Your Body (And Your Style). The article includes ideas for how to sketch different silhouettes to find what you love to wear the most.
Love the article? Pin it for later.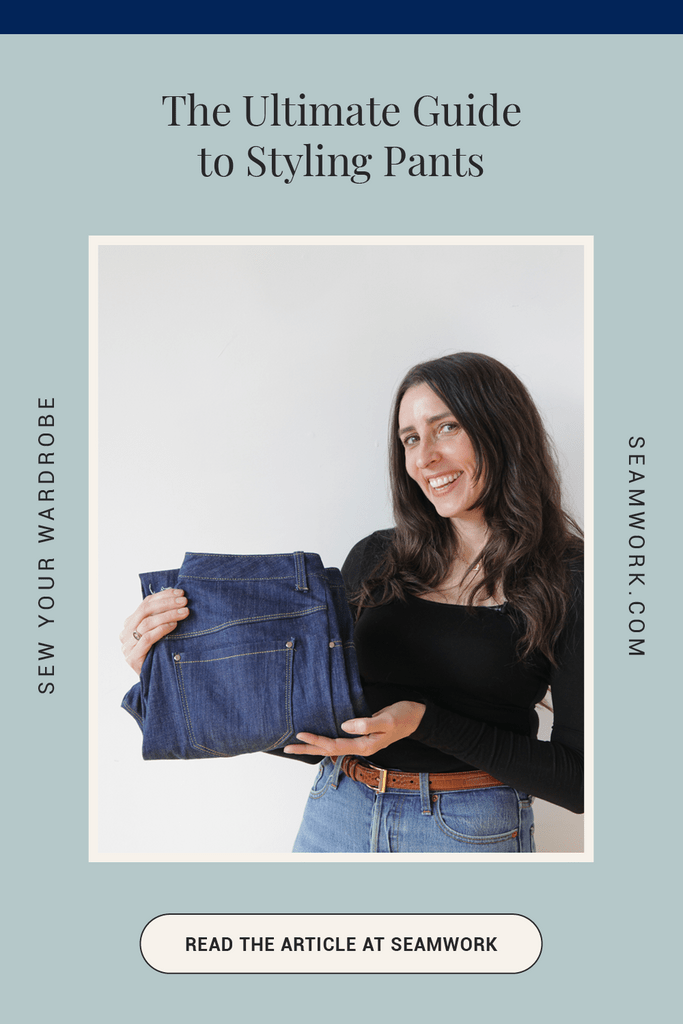 Join the Conversation
Sign in or become a Seamwork member to comment on this article.