I can't remember learning how to sew because it was always there. I was a fish, immersed in the cool, calm waters of wobbly quilted-square piles, of crinkly pattern pieces strewn over chairs, of waiting for too long in fabric stores. A fish doesn't stop and wonder how to pass water across its gills; it just knows. Much of my childhood clothing was carefully sewn by my mother, just as her mother had done for her, a gift that carried more than just the fabric on our backs.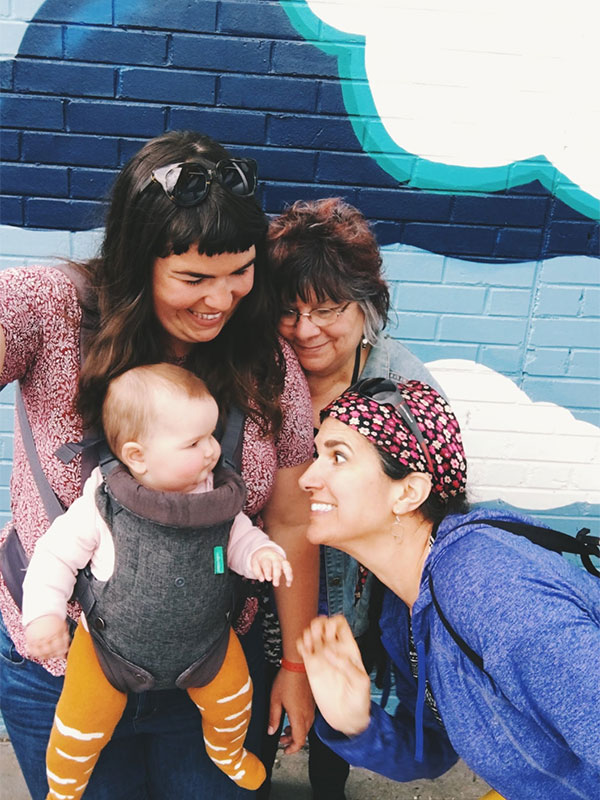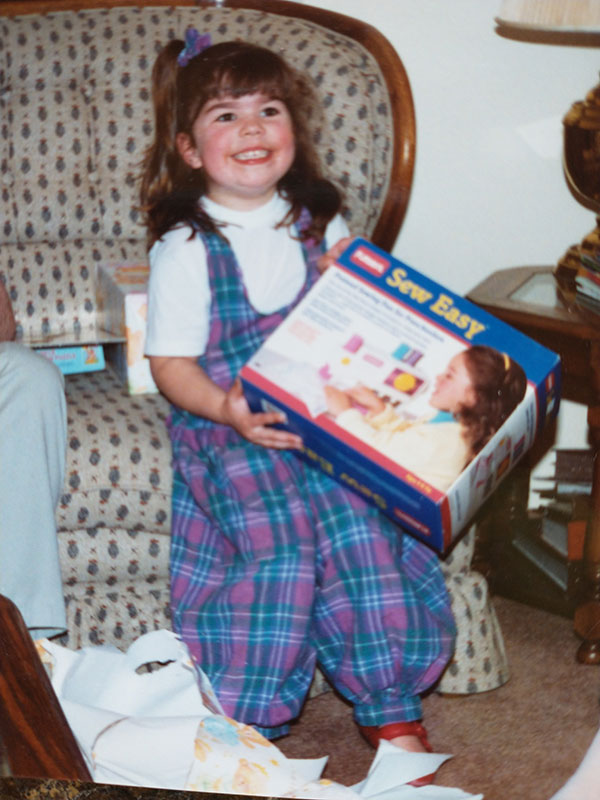 When I ask my beloved, peppery grandmother how she would define herself politically, her retort is expected: "None of your business, toots." But I don't need her to spell it out. Over the past decade, a crack has formed in my relationships where beliefs differ from mine. It's become nearly impossible to detangle my passionate principles from my everyday life when it comes to reproductive justice, LGBTQ+ rights, racial equity, the climate, etc. I'm certainly not the only one struggling with these rifts, as our society is increasingly fractured, not just politically. There are fissures between generations, between cultures, between religions.

This is our common thread. We all revel in me-made wardrobes.

Pre-pandemic, my grandmother, mother, daughter, and I assembled for a weeklong visit in Denver. Our usual conflicts simmered and steamed but were moved off of the burners when we ambled into Fancy Tiger Crafts, the local fabric store. Our four generations ooh-ed and ahh-ed at the textiles organized by color in a dazzling rainbow. We ran our fingers across garment patterns, imagining how they might look on our own bodies. We were together, bonded in the serene shallows of a familiar estuary. This is our common thread. We all revel in me-made wardrobes.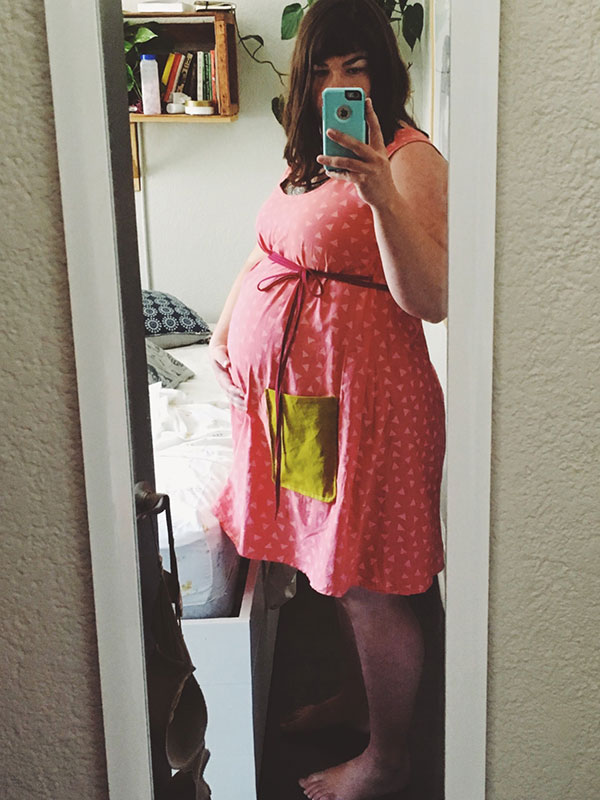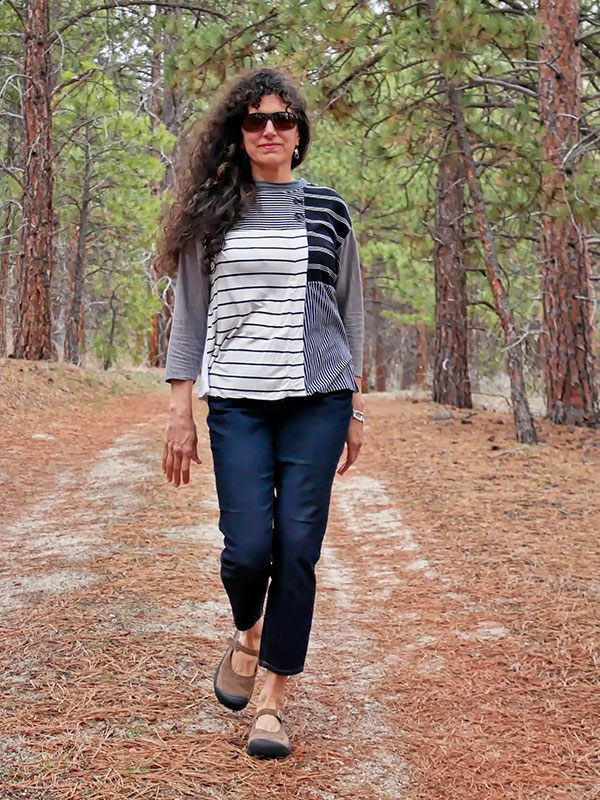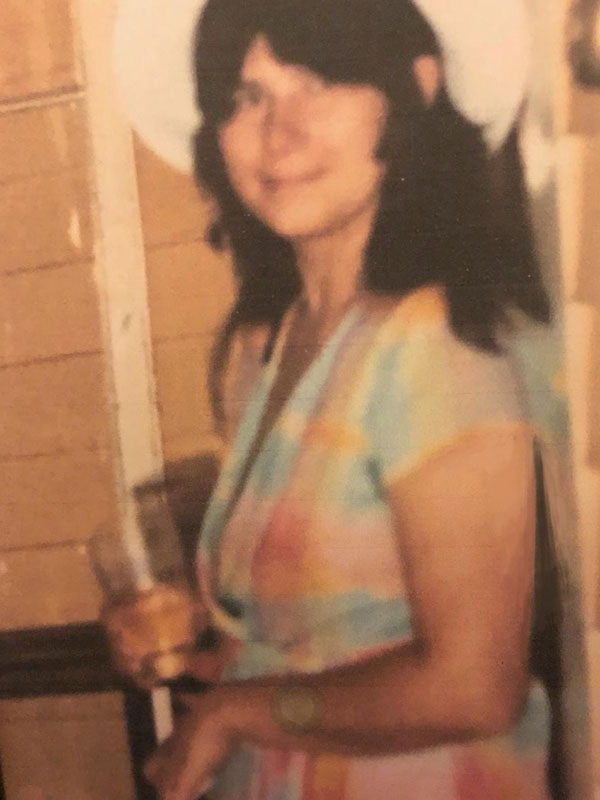 After starting Weird Birds, my small business making sewn items, I realized that my products didn't have to be the only items that spoke for my love of color. I began making garments like a fiend in an exploding rainbow of hues. I leaned into the plethora of indie patterns that accommodate my plus-size body, making my favorites over and over as if they're my uniform. There's a comfort in the familiarity, after struggling to find the right fit in dressing rooms. Each one is made different through color exploration, pairing contrasting mustard pockets onto a blue patterned dress or a zing of chartreuse into cuffs on pink pants.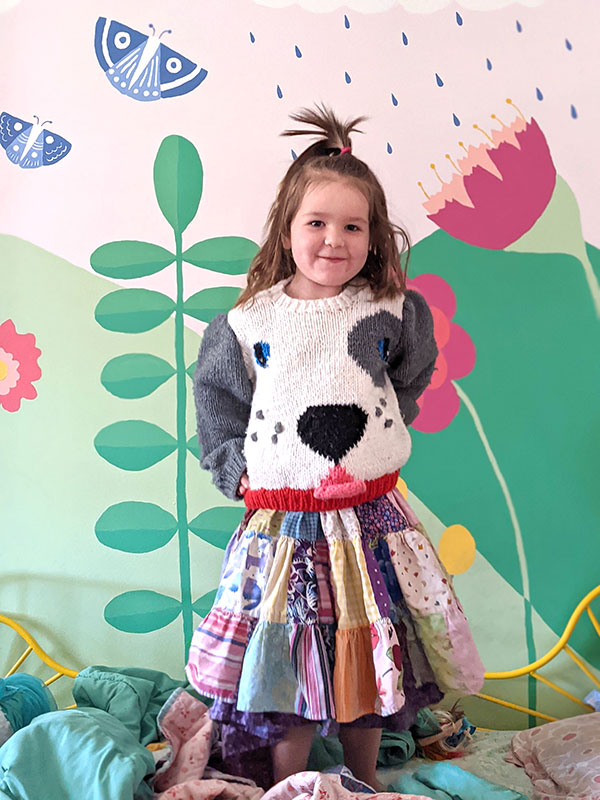 My mother's process is to cut interesting pieces of pre-loved clothing she gets in the freebie bin in Antarctica, where she works seasonally. She drapes them across her adjustable dress form until a garment materializes. She loves the softness that comes from pre-worn cotton garments and can tell when fabric is over ten years old because the quality is better. Comfortable and jazzy are her goals, and she makes one-of-a-kind pieces of wearable art while breathing fresh air into textiles that might have otherwise found their way into the waste stream.
While talking to my grandma, I learn that my great-great-great-great grandmother worked as a seamstress in the 1800s. "DNA tells," she says. My grandma has been making clothes for herself and others since she was five, finding joy in putting color and pattern together, finding life in the shades and hues. Her passion for color is apparent throughout her magazine-worthy home, but especially in her studio. It's a room full of possibility, with cozy chairs tucked between towering shelves of books, yarn, and paint centered around a large cutting table stacked high with waiting fabrics. She's renowned for her quilted jackets that she intuitively pieces together in exquisite monochromatic spectrums.
Our approaches differ, but the fact that we, with our differing politics, religions, and worldviews, can all bond over this one thing is special. Me-made garments can be found on anyone. There is no specific demographic of people who make their own clothes—it's something people can have in common regardless of their identity, religion, politics, or origin. There is privilege of course, in who can afford patterns, materials, and time, but there is still a universality to making one's own clothes.
I ask my grandma and mother: what is something you want future generations to learn from you? My grandma answers, "Experiment, push the boundaries, be fearless and adventuresome, and most of all ALLOW for your unique creativity. Don't say, 'I can't do that!'"
My mom's answer is strikingly parallel, despite being unaware of my grandma's reply: "Creativity in every arena! Making do with things you already have. Trying out every art and craft that appeals to you. Learn to do complicated things."
I look at my daughter, who has just emerged from her room wearing a dress that my mom made from reclaimed scraps, styled in her own perfect preschool way under a dog sweater my grandma had knit for me at that age, and smile. Though complicated and conflicting, she'll learn everything she needs from this wild lineage of women.
Join the Conversation
Sign in or become a Seamwork member to comment on this article.