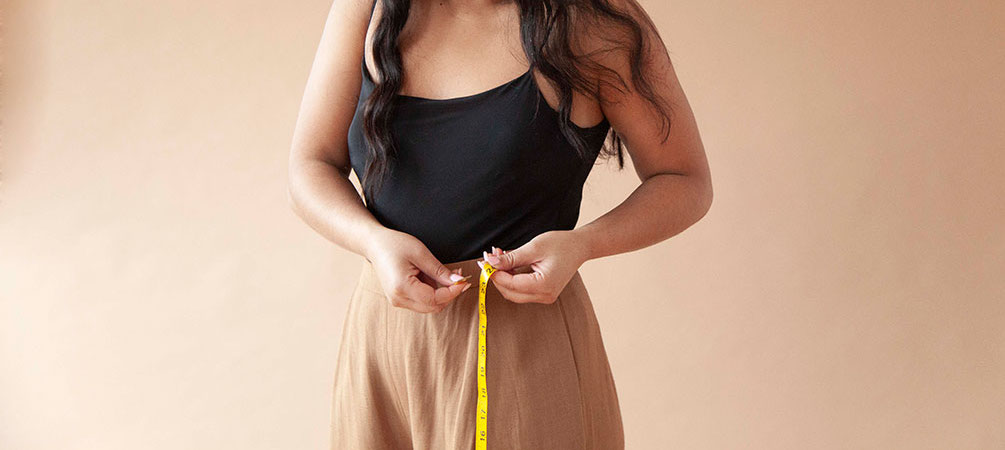 The biggest difference between clothing you purchase in a store and clothing that you make yourself is that you have total control over the fit. And guess what? Your unique measurements are all you need to get a perfect fit.
One of the first things we learn when we sew is how to take measurements, but this skill needs to be refreshed over time.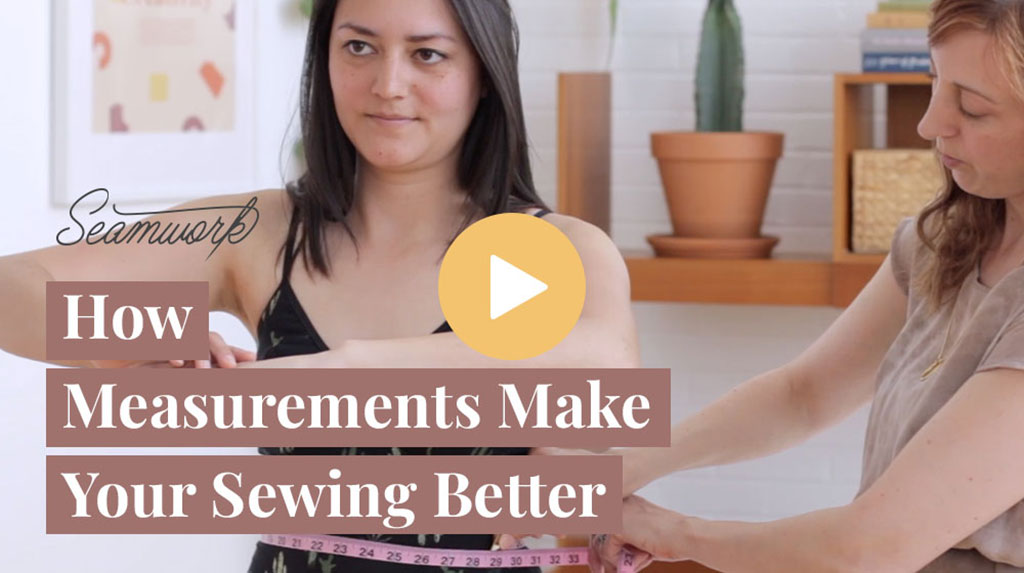 In a new video tutorial on our YouTube channel, Robin teaches you all about how to take your measurements. The video covers three important topics:
1. Why are body measurements important?
2. Tips for taking accurate measurements.
3. How to take some of the most essential measurements.
Below are some highlights from the video, but be sure to head over to YouTube to watch the complete tutorial.
So Why Are Body Measurements Important?
Aside from helping you pick the right size, your body measurements also help you understand ease. Ease is what allows you to move in a garment—and we also have a detailed video that explains everything you need to know about ease here.
Here are just a few of the stressful fitting situations you'll avoid if you take good measurements:


Misplaced darts


Incorrect length


Camel toe or a baggy crotch


Poor mobility in your arms


Way too much ease (or way too little)


Wasted fabric! If you take the proper measurements, you'll avoid buying too little fabric (or too much) or ruining something precious.


The Most Important Measurements
You can get a decent fit with the standard three measurements you'll find in any sewing pattern: Bust, waist, and hip. But if you think about it, could you really make an accurate sketch of your body if you only had those three measurements? No.
When you are starting a new project, think about the body measurements that will have the biggest impact. For pants, you don't need your bust measurement, but it sure would help to measure your inseam to be sure your pants aren't too long or too short.
If you're sewing a fitted bodice, don't just focus on your bust measurements. Also, measure the distance between your shoulders, so your shoulder seam hits at the right point. If your garment has sleeves, this is especially important.
Watch the video to learn about some additional vital measurements to take.
As you take your body measurements, make sure to measure your pattern pieces—just remember to subtract the seam allowance. Pattern companies can't include all of the finished garment measurements for their patterns. That doesn't mean you can't measure the areas on a pattern that are most important to you.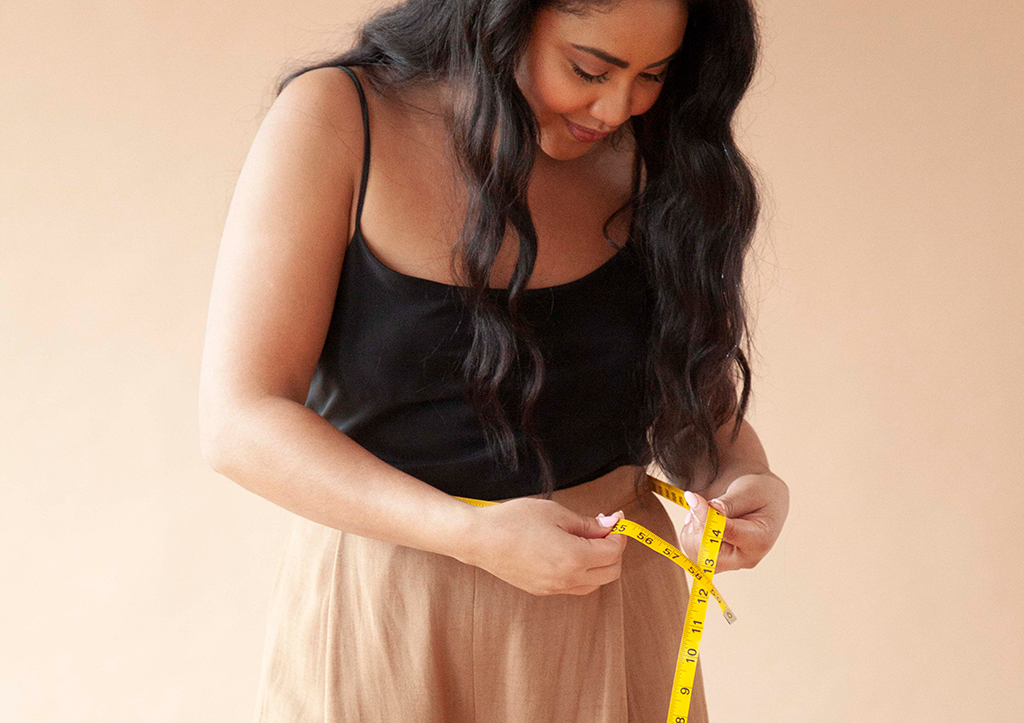 A couple of tools for taking measurements
Measurements and Body Image
Just a final note about measurements: Taking your measurements is very closely tied to your body image. All of our bodies go through changes, and since we sew, we are probably more aware of these changes than others.
As you work with your measurements more, keep an eye out for negative feelings. The sewing community is an excellent resource for advice and tips. This topic comes up a lot on the Seamwork community, so reach out there if you need some support.
Above all, it really does help if you can treat your measurements like data—numbers that help you get a good fit. All of our bodies are different, and that's where you can really feel the power of sewing.
Join the Conversation
Sign in or become a Seamwork member to comment on this article.