If you like to trace your patterns instead of cutting right into them, you'll appreciate finding a paper that's easy to use. And if you find yourself doing a lot of pattern hacks or dabbling in patternmaking, you might wonder if tissue paper is the right choice.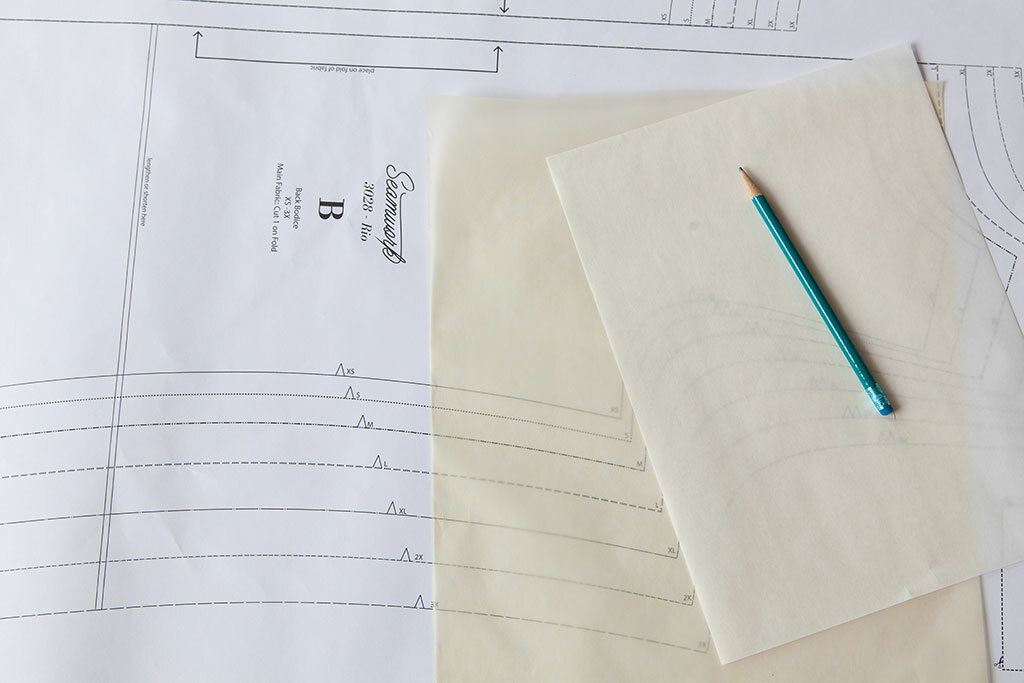 Think about three qualities when picking out a paper to trace or adjust patterns. First is opacity because tracing can strain your eyes, and you don't want to miss tracing important pattern details. Next is flexibility. You might prefer working with pattern tissue, or you might want a very sturdy pattern piece. Finally, there is durability. If you're making patterns repeatedly or using them as slopers to create your own designs, you want these pattern pieces to stand up to wear and tear.
Once you've settled on these qualities, find something within your budget. Of course, there are no right or wrong answers since you can trace patterns onto used grocery bags or parchment paper in a pinch, but here are some of the options we trust.
Lightweight options for tracing
Seamwork's Choice: Tracing paper
Paper designed for tracing is our favorite option for tracing off your digital patterns. Tracing paper is extremely transparent and will be labeled as tracing paper—artists and architects commonly use it.
Pros:


It's easy on your eyes—you won't find a more transparent option for tracing a pattern's details and markings.


Because it's so transparent, you can see prints, stripes, and plaids more easily as you cut out fabric.


It's thin, so it can fold flat if you have a small sewing space.


It's affordable and available in a bunch of different widths.


Cons:


Because it's thin, it might rip more easily.


Where to buy:


Bienfang tracing paper is available by the roll in various widths at Dick Blick here. It currently costs less than $10 for a 20-yard roll.



Bee Paper is a popular choice and can be found on Amazon.


Other lightweight options



Swedish tracing paper: This paper feels more like fabric and is strong enough that you can sew it for a muslin. A big drawback is that it is expensive. You can find it at Wawak or your local fabric shop. Pellon makes one also makes an option.



Medical exam table paper: This is a popular paper hack for sewists, but tracing paper can often be cheaper, and medical paper wrinkles and tears more easily.



Interfacing: This may not be cost-effective, but you can trace patterns with interfacing. You can also fuse the interfacing to thicker paper if you want.



Tissue paper: If you enjoy the weight of vintage pattern paper, you might like to work with tissue paper. If you don't want to use tissue paper meant for gift wrapping, Burda makes dressmakers tissue paper.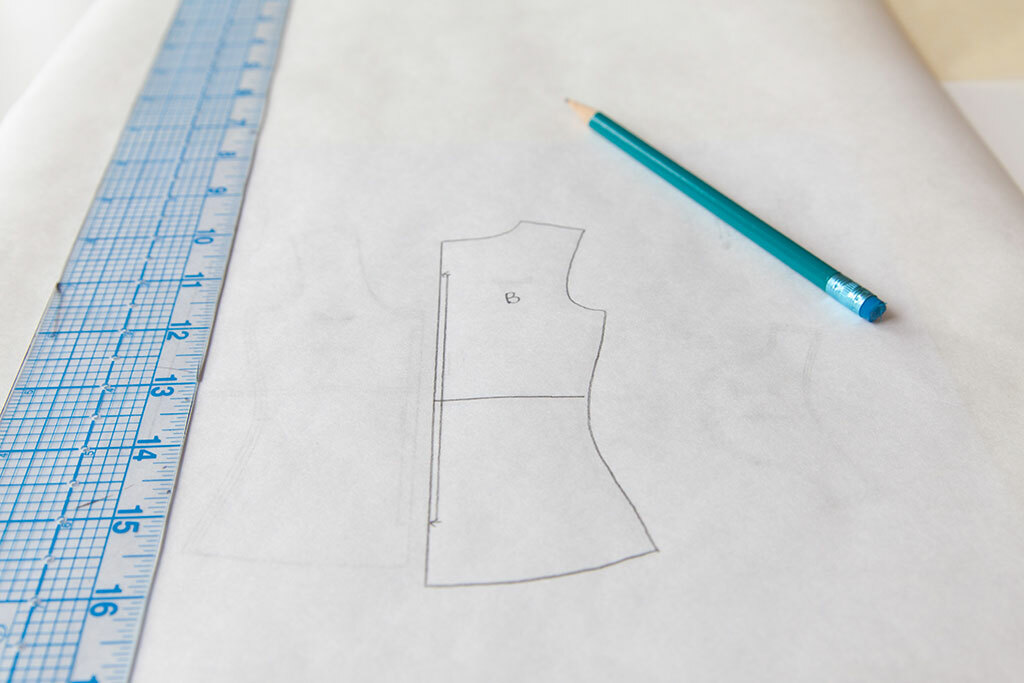 Medium-weight options for pattern adjustments
Seamwork's choice: Kraft paper
Kraft paper comes on rolls and is much more substantial than tracing paper, so it works better for pattern adjustments. If you don't like the feel of tissue paper, this is a better option.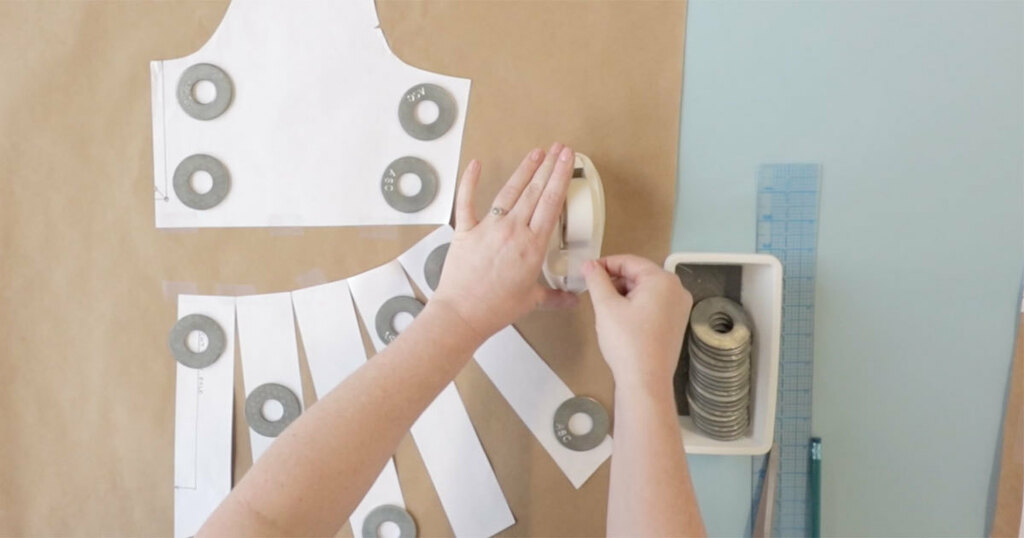 Pros:


It's sturdy and can be pinned without tearing.


It makes most flat pattern adjustments very easy, especially if you have to slash and spread.


If you get a white roll, it is somewhat transparent, so it can double up for tracing (Tip: look for Kraft paper rolls for children's art projects, which are often white).


Cons:


It comes in various weights, so pay attention to what you like best.


It's not intended for tracing, so you might need a light table, or you can tape your pattern to a window and trace it from there.


Other medium-weight options



Pattern or dressmaking paper: This paper is designed for pattern adjustments and drafting. It's of a similar weight to Kraft paper, but a little more transparent, and you can often find it with dots or markings to assist with patternmaking. Here is an example from Wawak.



Butcher paper: This is similar to Kraft paper, if not a little sturdier.



Freezer paper: This kitchen supply is a pretty legendary option for tracing sewing patterns, and many makers grab it on sale to make it more affordable.


Heavyweight options for durability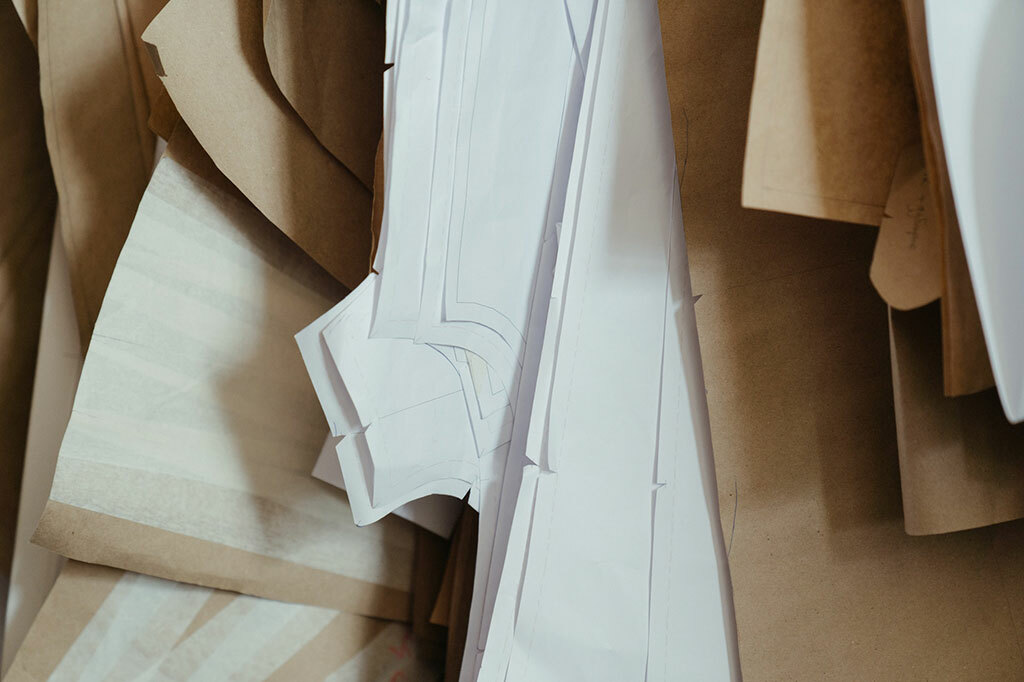 Seamwork's choice: Manila pattern paper
To make slopers or durable copies of your tried-and-true patterns, look for heavyweight materials you can hang from pattern hooks. In most sewing studios, you'll see patterns cut from manila pattern paper, also called oak tag or tagboard.
Pros:


This paper is very sturdy and can withstand small nicks from your rotary cutter.


It's ideal for slopers because you will use them to trace all of your other designs.


If you often cut heavy fabrics, this is easier to handle than tissue paper.


Since it's stored flat, you don't have to worry about creases.


Cons:



This paper takes up a lot of space because it comes in a big, heavy roll, and you have to store all of the pattern pieces flat or hanging.




It's expensive.




Oilcloth: If you have a small library of patterns you like to sew frequently, transferring them to oilcloth is really fun and adds color to your sewing room. You can then store all your pieces rolled.




Plastic drop cloths: These have the added benefit of being transparent so you can see prints underneath.



Tips for tracing patterns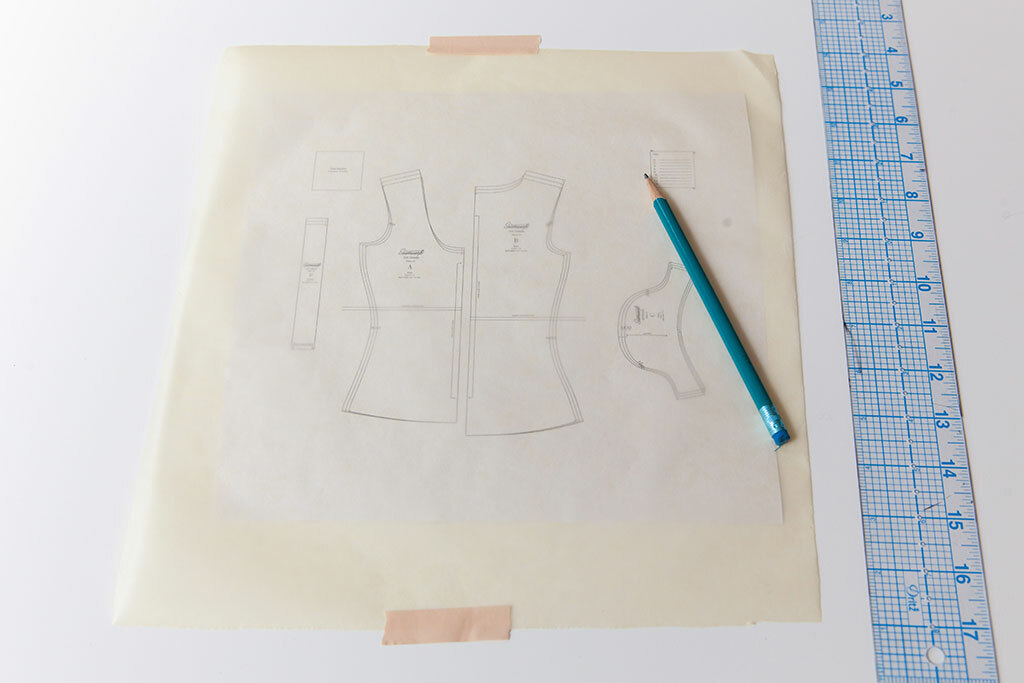 Buy (or DIY) a lightbox for tracing your patterns.


Colored pencils are soft and are less likely to tear the paper as you trace.


You can technically trace from your computer monitor if you are very careful. This is ideal for small pattern pieces or accessories patterns. First, set your file to display at 100% and measure your test square. Then tape a sheet to your monitor and use a soft pencil to trace.



Gold Star Tool has a helpful overview of different options for pattern paper.


Love the article? Pin it for later.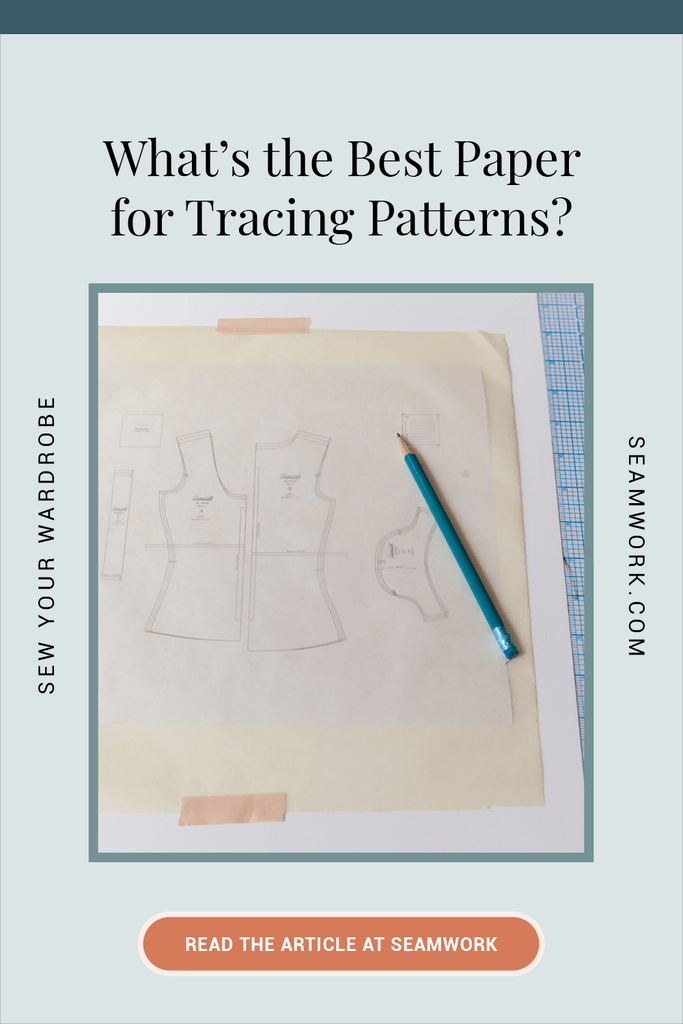 Join the Conversation
Sign in or become a Seamwork member to comment on this article.