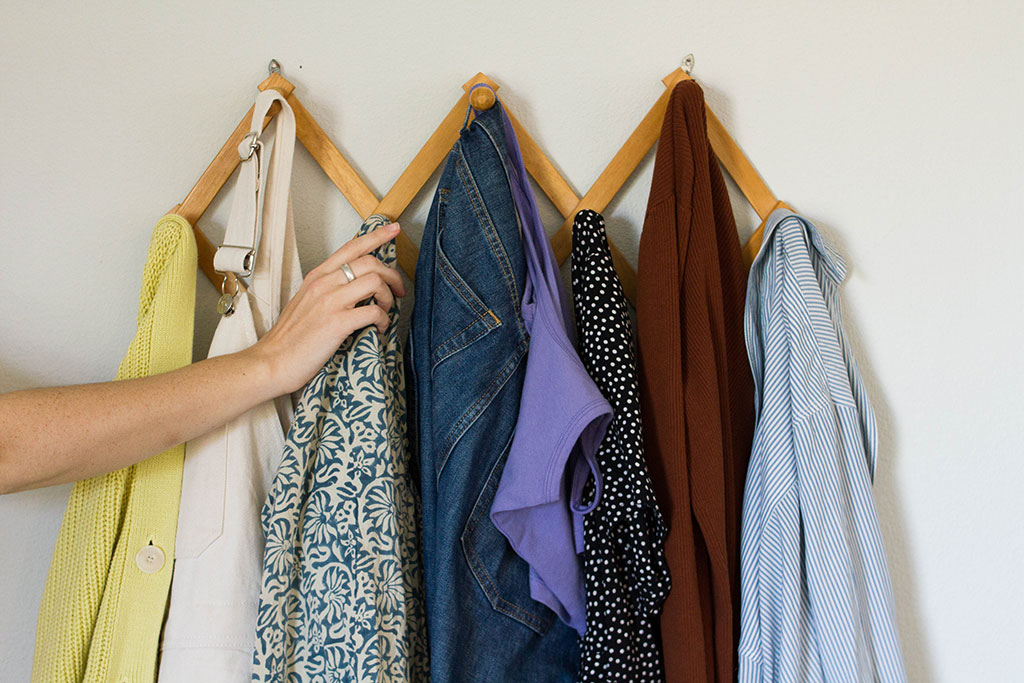 Before you get dressed tomorrow, as you reach into your closet, think about why you are picking out that particular garment to wear. What is it about that shirt, dress, or pair of pants that felt like it belonged on your body that day?
We all have days where we stare into our closets and we don't feel inspired by any of our clothes—it's similar to staring into the pantry when you're hungry and looking for a snack, but nothing seems like it would taste good at the moment. The difference is that while we can settle for a bag of chips or some stale Cheerios and nobody would ever know, our clothes will be on display for everyone to see for the rest of the day.
The theme this month is Purpose, and we're exploring some of the broader intentions we have when we sew. Sure, it's fun to sit at your machine and make something, but what else happens when you get dressed each day? How does sewing help you express yourself?
Here are some ways for you to explore why you get dressed.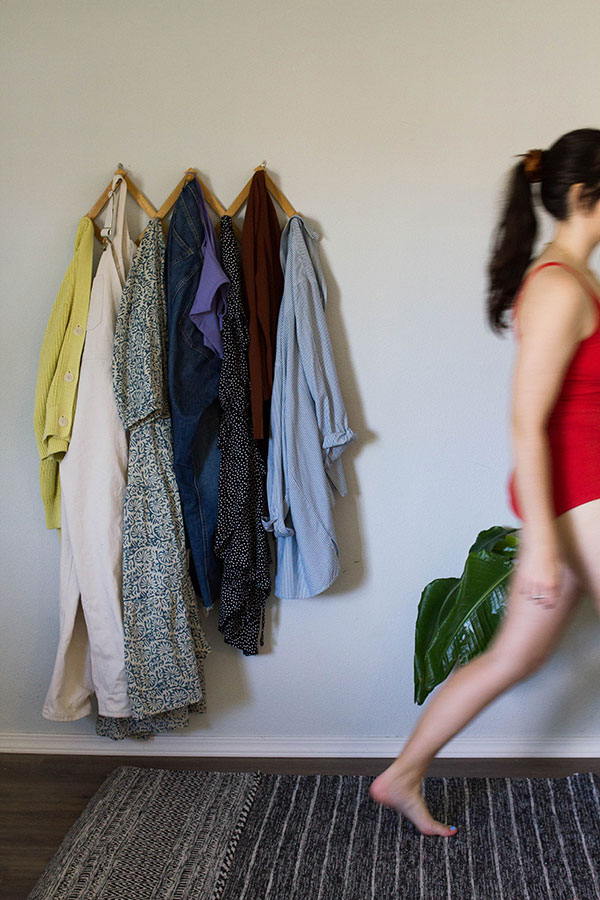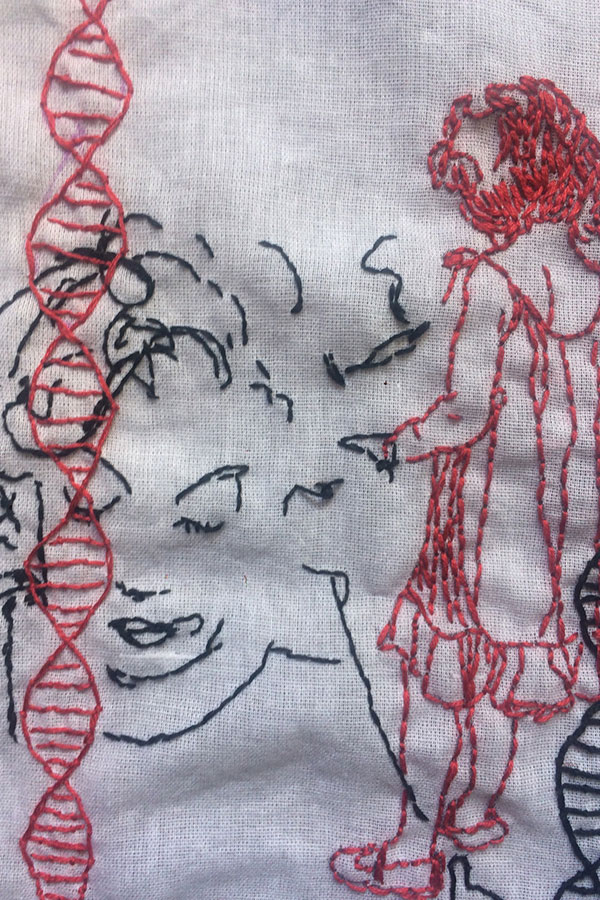 ---
Read and reflect
Over the pandemic, Brittany examined what "flattering" really meant, who it served, and if there was a place for it in her closet. Read her article, Why We Get Dressed.
Jess spent some time this year learning about textile heritage in the UK. As she browsed some Elizabethan fashion, she found herself wondering, did Queen Elizabeth love embroidery? Read the first part of her four-part Threads of Time Series to see how she found inspiration on the Queen's dress and brought it into her own modern wardrobe.
When Maria's career took an abrupt turn, she found herself leaving a frantic advertising world and losing her sense of self-worth. That is until she learned how to practice slow sewing. Read her story From Frantic Ad World to Contemplative Stitching in this month's issue.
At 23, Niko was diagnosed as autistic, and their world opened up. Now, when Niko sits down to sew, they aren't only thinking about hacking patterns. In this article, they share tricks for neurodivergent makers.
Have you listened to the Asian Sewist Collective podcast yet? Nicole shares an interview with her co-host, Ada, about how their team works to create space for Asian sewists and allies.
One of the most powerful aspects of sewing as a craft is that you can completely customize the clothes you wear. In a fun tutorial, Julicia shows you how to use your sewing machine to add romantic details to your handmade garments. Read her Guide to Decorative Machine Stitching in this month's issue.
---
Listen and connect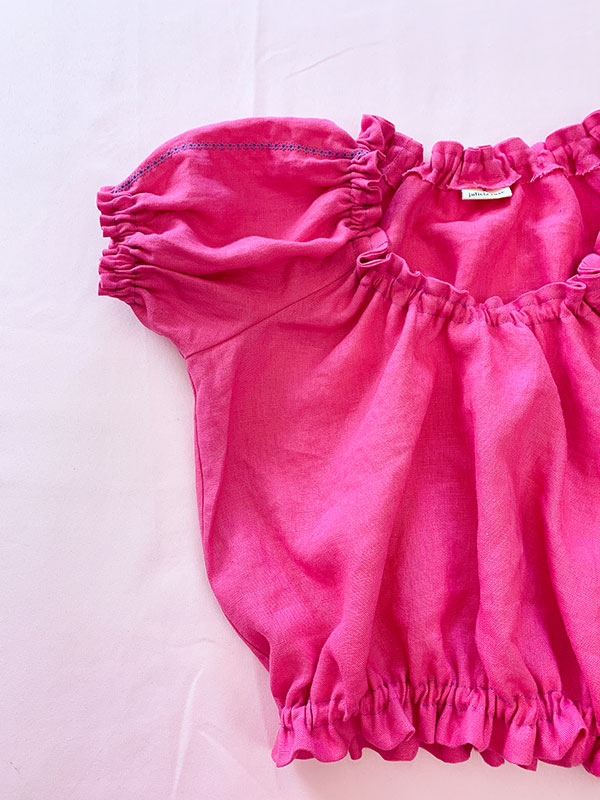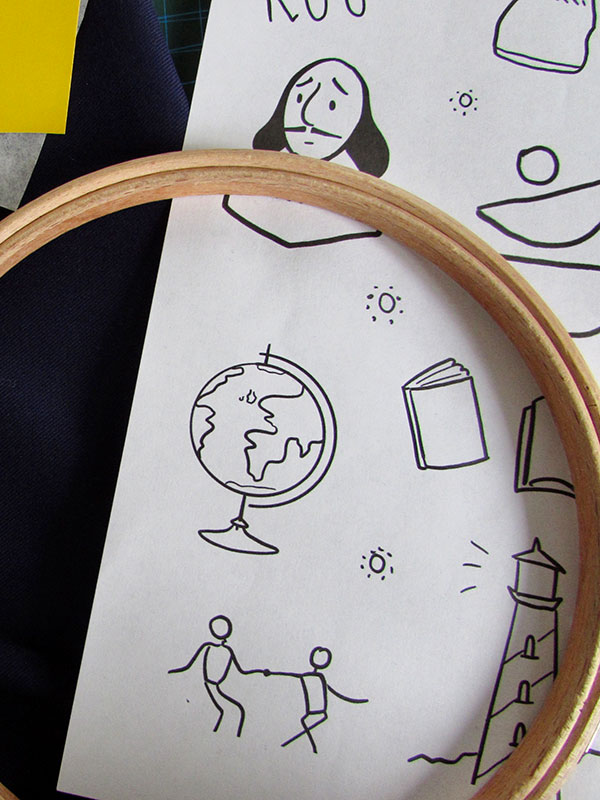 In the weekly episodes of Seamwork Radio this month, Sarai and Haley explore a few ways to learn new things about your sewing practice.
Episode 53: Create your own personal sewing challenge. After packing up and moving to a new house, Sarai decided to create a queue of 5 projects that she believes she'll wear for at least 10 years. She's calling it The Decade Project. In this episode, she and Haley talk about this project and how you can create your own personal sewing challenge.
Episode 54: Nia Kelley. The first full episode of season 5 of the Seamwork Radio podcast comes out this month. In this episode, Sarai speaks to Nia Kelley. At just 36, Nia suffered a stroke that would damage about a third of her brain, making basic tasks like speech and reading difficult. The road to recovery was long. But on that journey, Nia discovered new sources of creativity and hard-won lessons about ambition and just what she is truly capable of.
Episode 55: Escaping the cult of efficiency. While setting intentions when you sew is inspiring, an obsession with goals, productivity, and checking things off can be really unhealthy for your creative practice. In this episode, explore why creative hobbies can feel a bit like work (and why that's ok). We'll share 5 tips to release yourself from the cult of efficiency.
Episode 56: How to make more time for sewing and creativity. This episode will help you make time for the things you enjoy, namely sewing and making. Sarai and Haley discuss figuring out how much time you want to spend on creativity, determining which activities bring you joy and which don't, and how to make sewing feel more like playtime.
Episode 57: Semi-minimalist sewing. Is there a middle path with minimalism? Can you be a semi-minimalist? If minimalism feels like it puts a damper on your creativity, listen to this episode to explore how to adapt semi-minimalist practices into your sewing.
We'd love to hear the larger purpose that you discover about your sewing practice this month. Share what you learned with us in the Community!
Happy sewing,
Meg
Managing Editor

Join the Conversation
Sign in or become a Seamwork member to comment on this article.