YouTube is such a powerful tool for growing your sewing skills. But how can you sift through all the content out there?
Here are 5 MORE sewing YouTube channels to follow right now. You can find the first round-up here, and another one here.
Watch the video, read the notes below, and subscribe to the channels you like the most.
Sew DIY
If you enjoy sewing channels hosted by creative, helpful, and inspiring people, you'll love Sew DIY.
Beth is a sewing pattern designer and blogger with over 25 years of experience sewing clothing. And she's just such a lovely person!
You'll find tutorials, sewing tips, and project vlogs on her channel.
You'll find plenty of resources for sewing clothing, but Beth has some really fun sewing tutorials for other projects, like quilted house slippers, improv quilts, and a really cute catnip toy for your cat.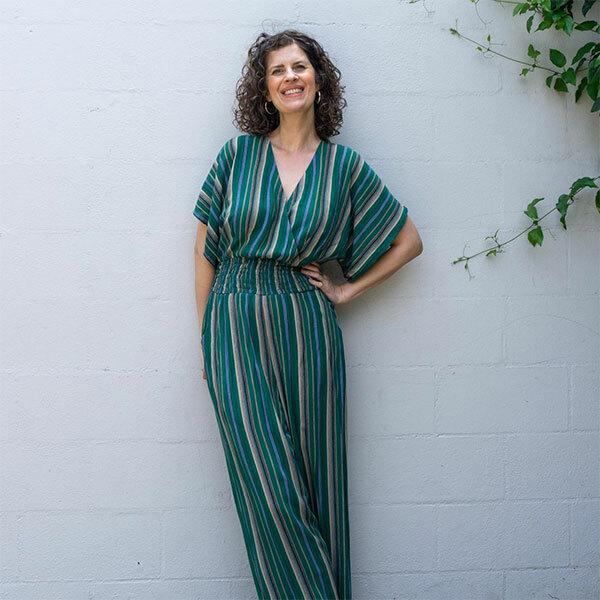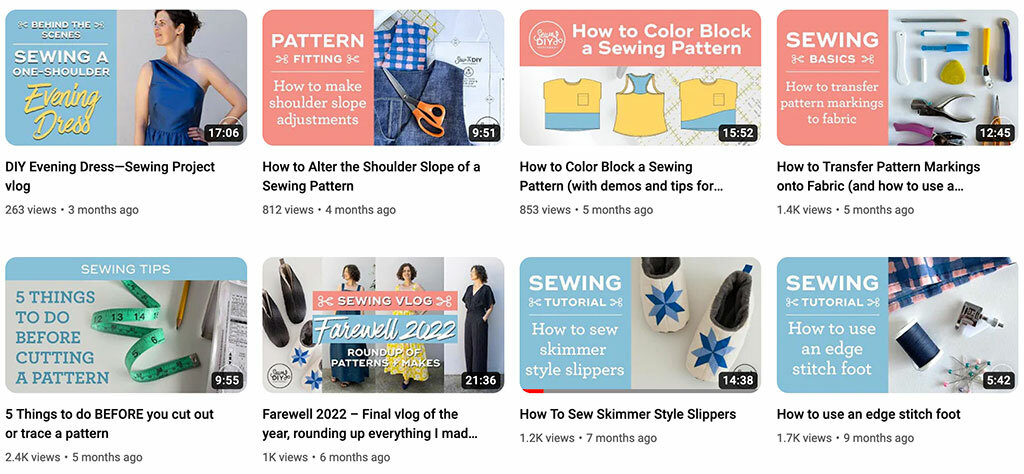 ---
The Closet Historian
If you want to take a really deep dive into pattern making and you have a taste for anything vintage, victorian, or goth, you're going to subscribe to this YouTube channel quickly.
The Closet Historian is hosted by Bianca, and she makes videos on pattern drafting, sewing, vintage fashion, crafting, and costuming.
You'll find detailed information for drafting your own patterns alongside tours of her retro shoe collection and tips for wearing vintage.
Her videos are beautiful, and her makeup is always on-point. So give the channel a follow!
Follow The Closet Historian here.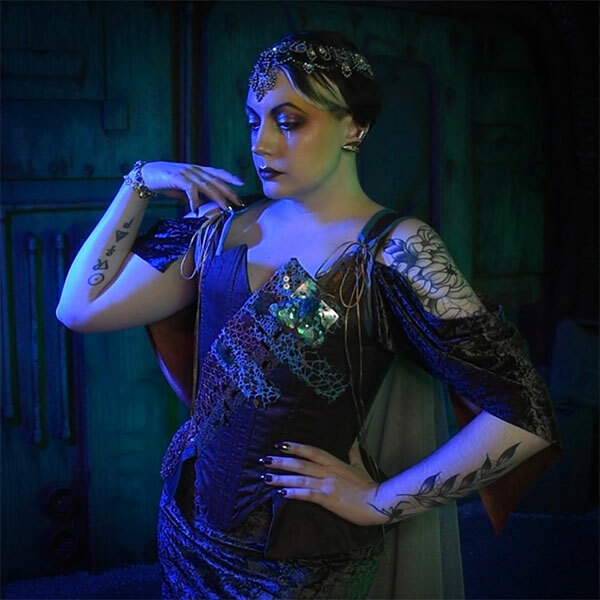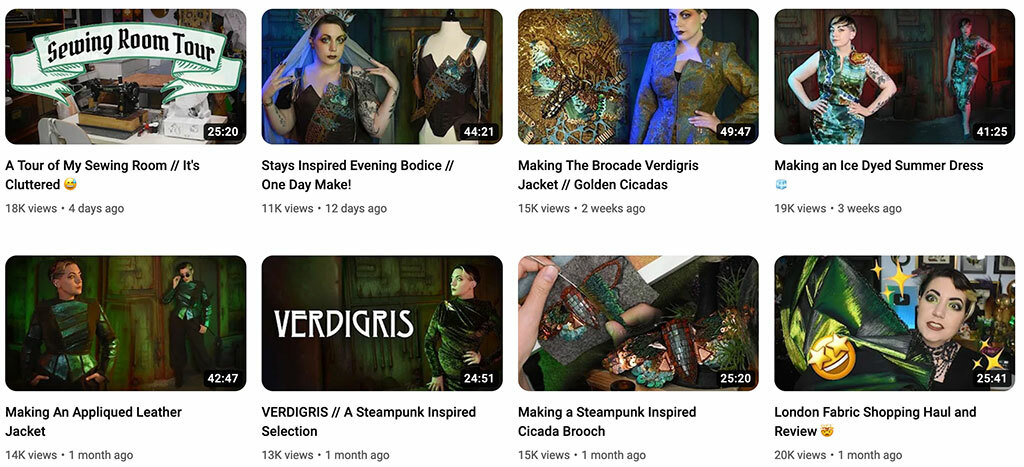 ---
Jess Dang
If you want to get lost in project vlogs, you'll love this channel.
Jess Dang is a maker who shares all of her DIY projects in detail.
She has a love for DIY, and her goal is to show her process in a simple but pretty way.
You could scroll through hours to see all her projects, from dresses she wears every day, to special occasion projects and thrift flips.
So subscribe to her channel if you haven't already!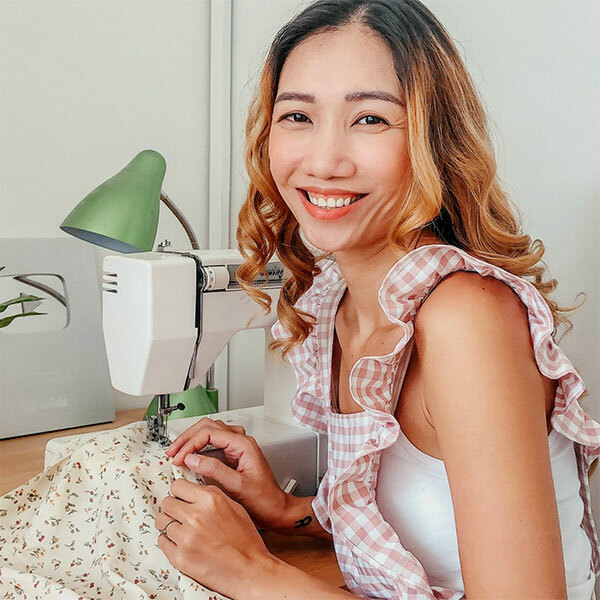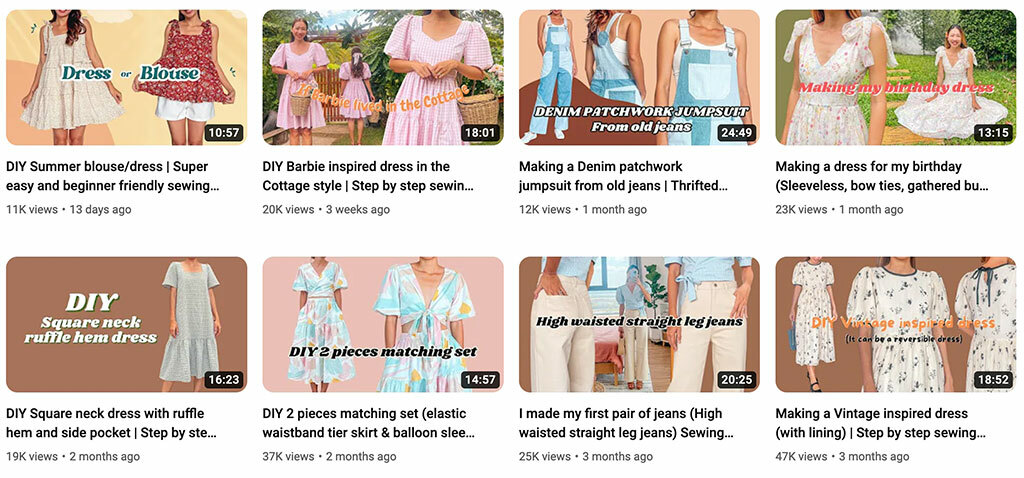 ---
Sheree Thomas
If you like fabric hauls, Ankara fabric, and inspiring project vlogs, follow Sheree Thomas.
She created a YouTube channel to document her passion for sewing, and she recently launched a new series called Elevate With Ankara. She sews up patterns in Ankara and shares all the details about the fabric and how the pattern turned out.
You'll even find a video on the Seamwork Madhu top!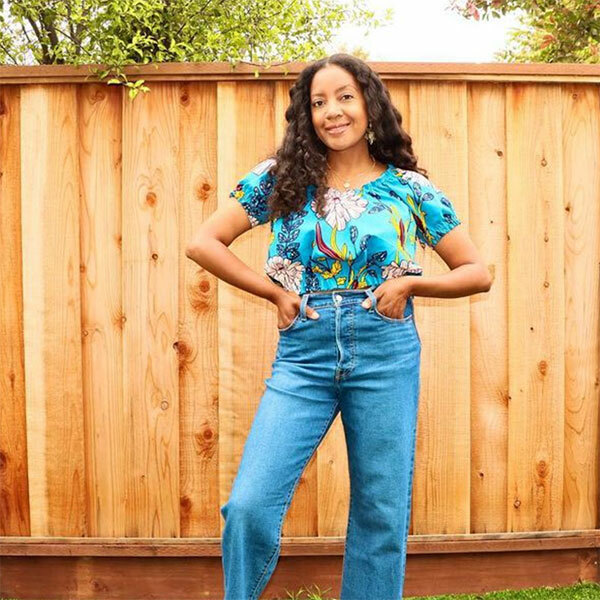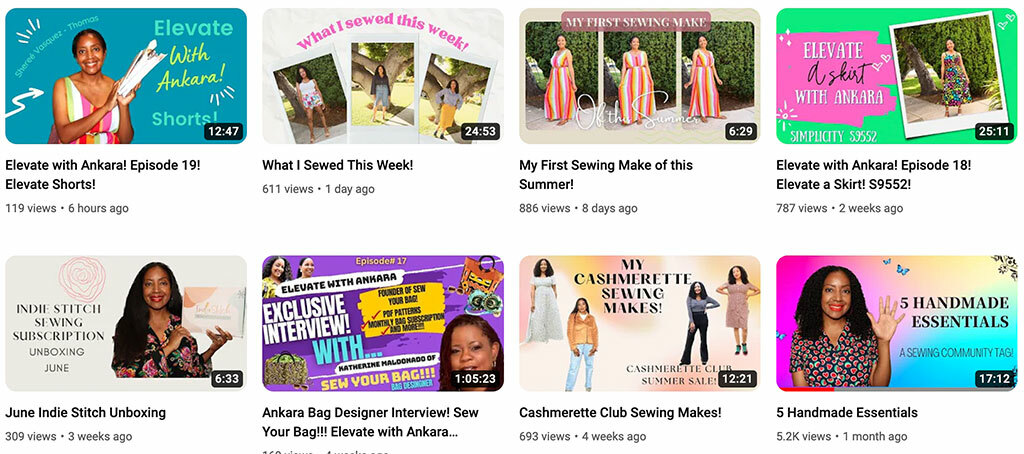 ---
Cornelius Quiring
If you want clear, well-edited, and extremely approachable tutorials and techniques, follow Cornelius Quiring. You've probably already seen his super fun short videos on social media, but if you haven't made it to his YouTube channel yet, go there right now.
Plus, Cornelius has a very inspiring sewing story.
After getting injured in an accident on a farm as a child, the muscles on the right side of his body didn't develop fully.
He sewed a glove to help mobility in his hands, and that's when he began a really inspiring journey to sew clothes uniquely tailored to fit his body.
You'll find so much incredible information on this channel. There are expert tutorials for details like double welt pockets alongside project vlogs and other craft projects.
This channel is perfect if you want to escape into a really creative space. It's just so fun to watch.
Follow Cornelius Quiring here.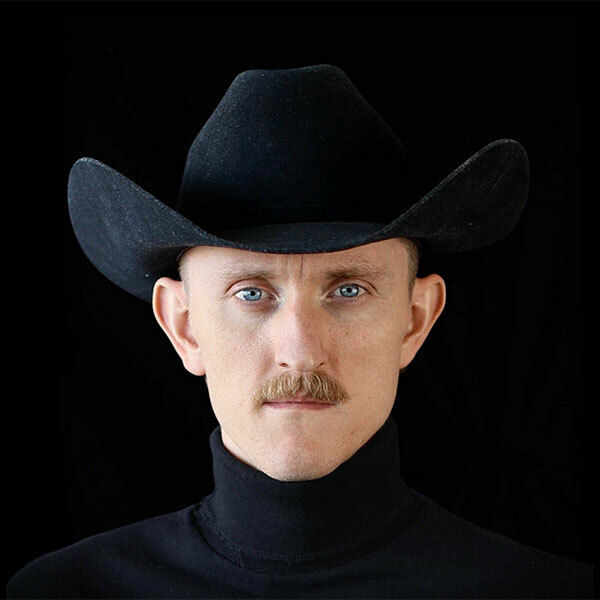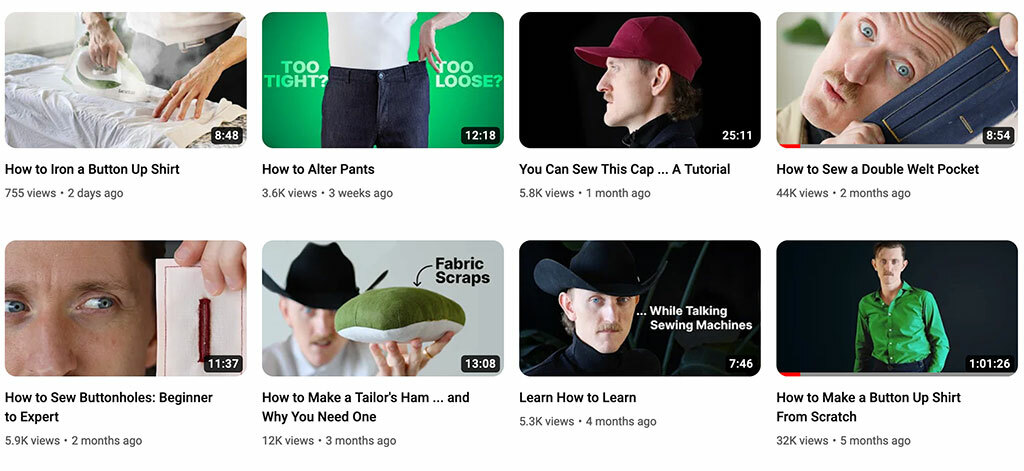 So, what sewing YouTube channels are you watching lately? Comment with your favorites!
Love the article? Pin it for later.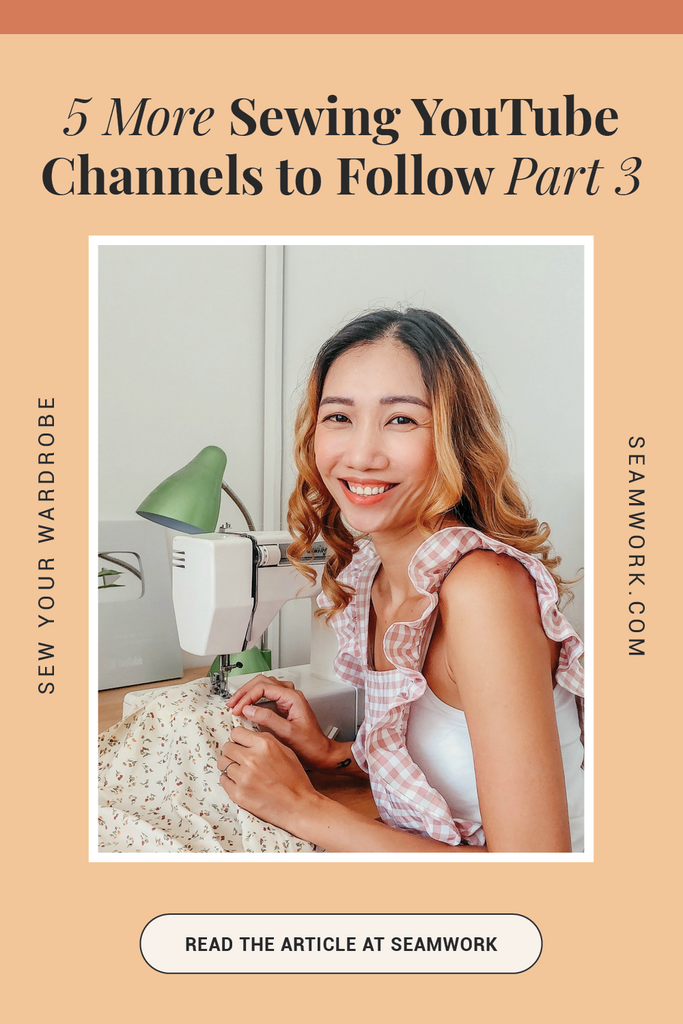 Join the Conversation
Sign in or become a Seamwork member to comment on this article.