Sometimes you put a lot of effort into making something, and it just sits in your closet. You never put it on. You never really want to put it on. Why does that happen? And how can you stop it from happening again?
In episode 87 of the Seamwork Radio podcast, Sarai and Haley explore the four main reasons you might not want to wear something you've made. They also help you with five tips to make clothes you'll actually wear, including a quick exercise you can do at home to help you brainstorm ideas for future projects.
Why do some clothes go unworn?
There are a few common reasons why some clothes just end up sitting in your closet, unworn.
Maybe you should have made a muslin and you didn't, and now the garment doesn't fit quite right. It might be uncomfortable or not make you feel your best, which means it'll stay on the hanger.
Another reason is fabric. If you don't like the color or print, you're less likely to wear it. Also, if the fabric is too itchy, makes you sweat, or it doesn't feel good on your skin, you might not ever reach for that piece of clothing.
Then there's specialty garments, things you make for a specific purpose, like a wedding or another occasion that doesn't come up much in your everyday life. You might not get a lot of wear out of it—and maybe that's okay. Maybe that's the whole reason why you made it. However, putting that much work into an outift only to wear it once can feel discouraging.
Finally, there's a big reason clothes don't get worn—the garment just doesn't fit your personal style. It doesn't represent who you are now, or maybe it represents someone you thought you wanted to be, but you aren't. This might be something you struggle with as your lifestyle changes, your body changes, you start a new job, or move to a new city. Things like fabric and fit are easy to diagnose, but personal style is harder to pinpoint. Sometimes we don't quite know why it's not working for us. And that's exactly what you need to explore when you find you aren't wearing certain clothes.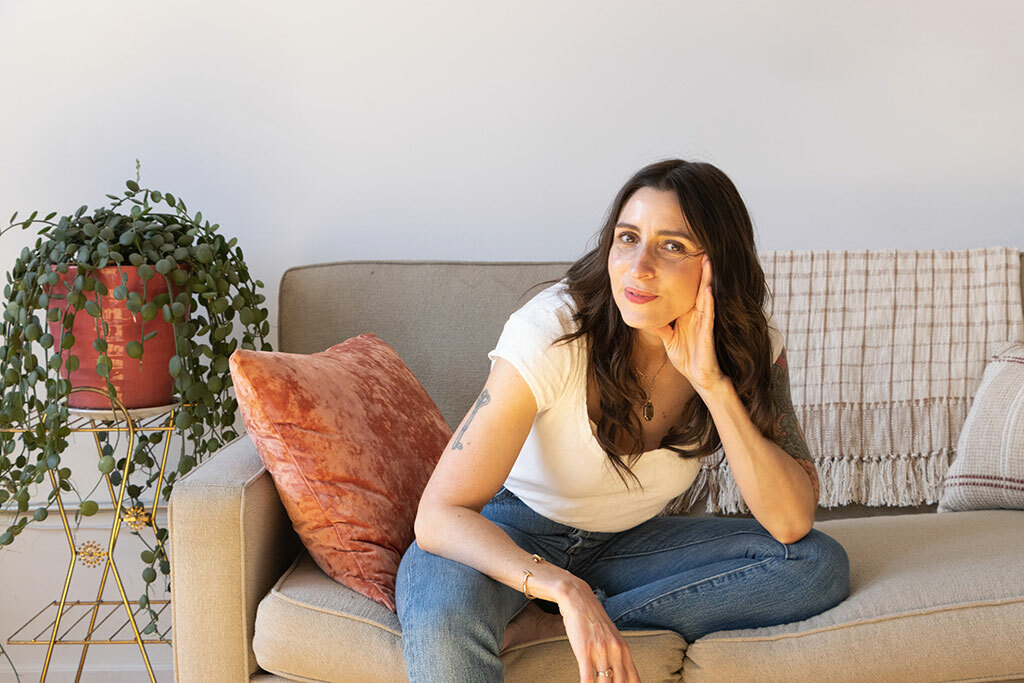 5 Tips for Sewing Clothes You Love to Wear
Tip 1: Identify your style: Can you describe your core style in a few words? Pinpoint it with actual descriptors, like a list of 5-10 adjectives. Then, when you have a good sense of your core style and how you like to represent yourself through clothing, you can narrow your options when it comes time to make stuff. Here are a few creative tools to help you describe your style:
Tip 2: Determine your comfort criteria: If comfort is a big reason your favorite clothes get worn, take the time to figure out what comfort means to you. Be honest about why you wear your favorite clothes. For example, what silhouettes feel good to wear? What kind of fabrics feel nice when you put them on? What sort of details make something comfortable enough for you to wear it? For example, maybe you like things that have some elastic, or you like when clothes cinch at your waist. Whatever it is for you, identifying those contexts will help you to make things that are infinitely more wearable.
Tip 3: List your frequent activities: Similar to setting contexts for your clothes, what activities do you imagine doing in this particular garment? In Design Your Wardrobe, we have an exercise for setting specific contexts for your clothes. It can help to list out your frequent activities. For example, if this is an everyday piece of clothing for you, what will you do throughout the day? This might range from doing something outdoors, like gardening, to taking care of your kids. You might be sitting all day working at a desk, or you might need to host events. Think about weekdays versus weekends, too.
Tip 4: Go through your closet: This is an invaluable exercise! Go to your closet and pull out your ten most-worn clothing items. They don't have to be things that you've made—they could be anything. Take pictures of them or make a little list on paper. Then, you have two options. First, you can list qualities that all your future garments must have, according to what you love about these ten pieces. Is it the fit? The color? Is it the fabric? Or how comfortable it is? Second, you can brainstorm some other garments that will go well with your ten favorite pieces. If one of your most worn items, for example, is a pair of jeans, what could you make that you could wear with those pair of jeans? You will feel great because you're already wearing something you know you love to wear.
Tip 5: Add something special to what you make: The last tip is to think about some basic, simple garments that might meet your criteria and then add a special detail to each one. How can you make them a little bit more special so that you have things that will still get worn but feel special at the same time? For example, sew some outerwear with unique features. Or, pick a really fun fabric for a pretty top or a blouse that you could wear with your favorite pair of jeans. Finding a balance between what you know and trust and what feels special will always result in clothes you love to wear.
Love the article? Pin it for later.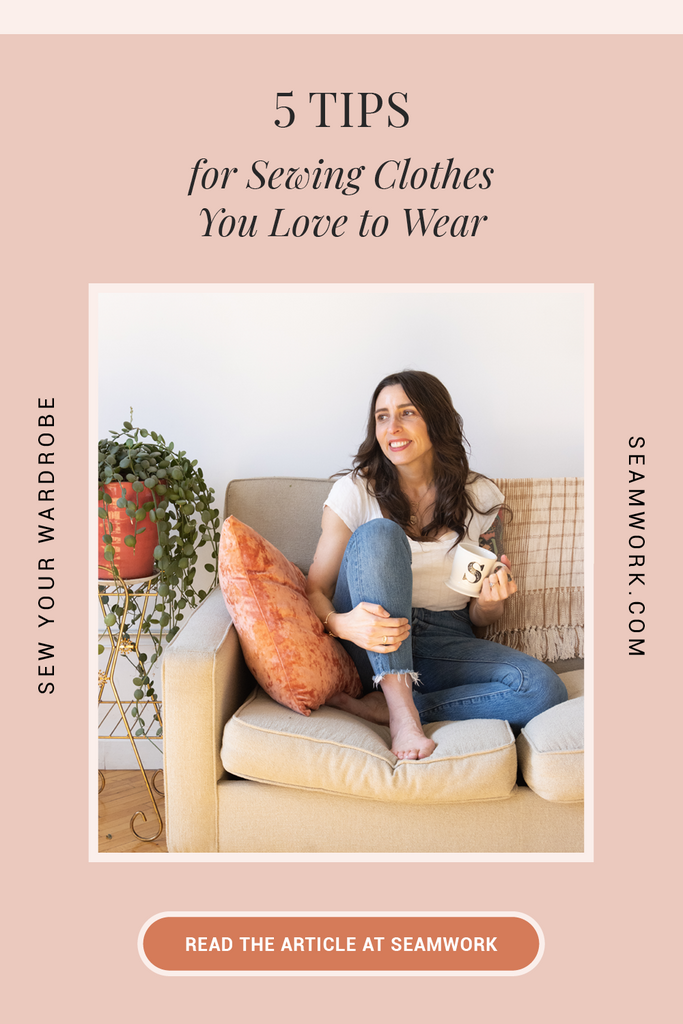 Join the Conversation
Sign in or become a Seamwork member to comment on this article.