One of my biggest fitting disasters was a bridesmaid's dress that I made many years ago for a friend's wedding.
Another friend, a talented designer, had created the patterns for these dresses and was sewing most of them for the others in the wedding party. But since I could sew myself, he mailed the pattern and fabric to create my own, from the other side of the country.
The pattern was great. I spent time on fitting it. So what went wrong? Why did my dress come out completely different from all the others?
It was because I didn't understand the intended fit. I fit my dress to a completely different fit standard from the others, and without the designer around to guide me or a spec or photo to work from, I misunderstood what the final dress should even look like.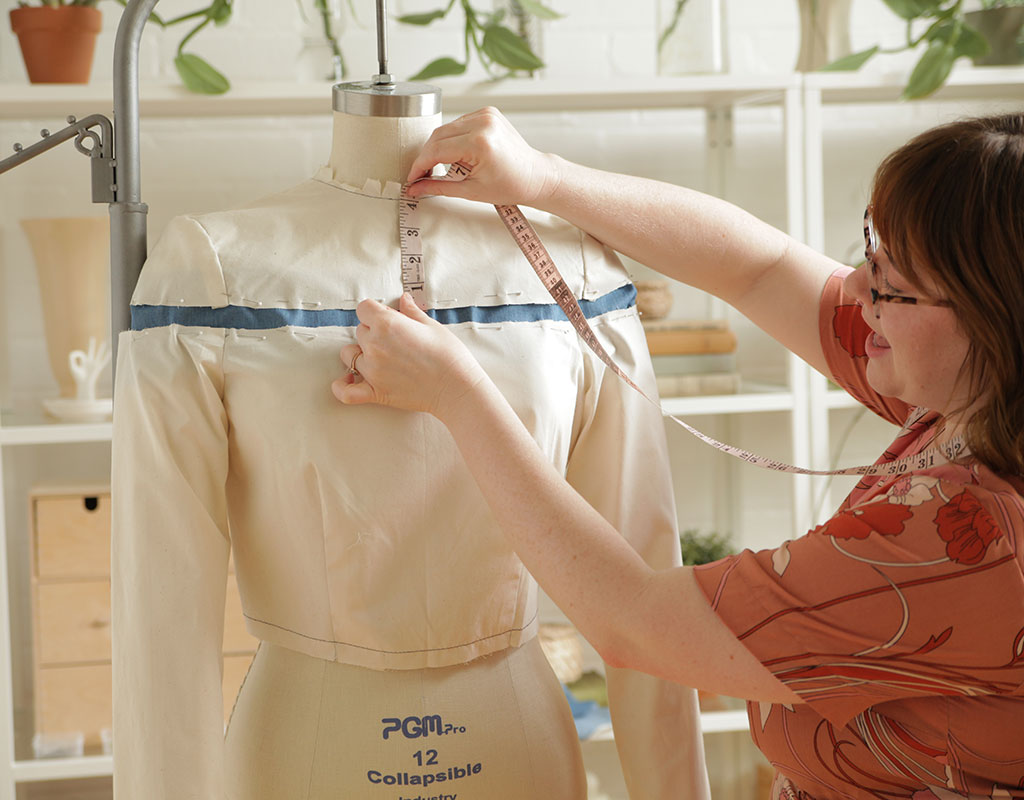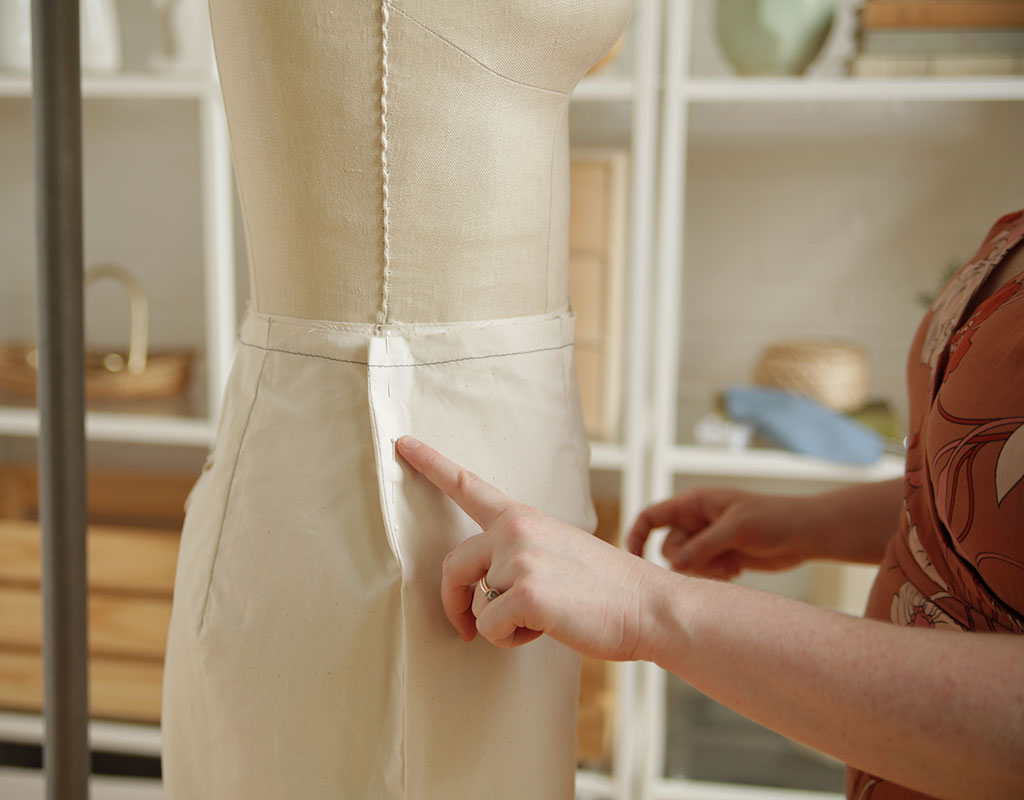 What Are Your Fit Expectations?
Have you ever found yourself working on the fit of a garment and not knowing when to stop? Or felt confused about what actually constitutes a fitting issue? Or maybe even found yourself obsessing over how something you're making fits?
It may be that your expectations around fit are a bit skewed. We've all developed certain perspectives on fit, many of them informed by ready-to-wear and the prevalence of stretch fabrics on the market today.
When you layer those expectations with your own views and judgments about your body, it can be a recipe for perfectionism.
This month on the Seamwork Radio Podcast, Haley and I talk about developing a healthier mindset around fitting while still working to develop the skills and outcomes you're looking for when you sew. In episode 59, we start by talking about expectations.


Why some of us might have unrealistic expectations about a "perfect" fit.


How our views on our body get tangled up with our views on fit.


How to approach fitting from the perspective that feels right for you.


In episode 60, Haley and I discuss some of the core principles of fitting you'll learn in our new fitting class, How to Fit with Confidence. In this class, Haley will walk you through a framework for fitting that goes beyond individual alterations.
To give you a sense of what we're talking about this month on Seamwork Radio, here are 8 tips for starting your fitting journey, inspired by our How to Fit with Confidence class and our new free Fitting Journal.
8 Tips for Starting your Fitting Journey



Take impeccable measurements (and don't lie). Most of us have some sort of body issue, no matter where we are on our fitting journey. Being able to look at measurements as just data and numbers is a really powerful way of working through that.



Don't forget about ease: The finished measurement chart will help you discover how the pattern will fit you. If you aren't familiar with ease, we have a video here.



Make a muslin. Don't skip this step. Your muslin will show you how this garment will look and move on your body.



Focus on the top three things you want to improve: Try not to look at your muslin and think about all the changes you want to make at once. Fit changes can have cascading effects on the pattern, so if you go too wild, you might find that your next muslin doesn't fit.



Identify your wrinkles: Wrinkles are a good indication of an issue, so learn what different wrinkles can mean. Our fitting journal has a cheat sheet to help you identify your wrinkles.



Think about your X, Y (and Z) axes: You're transferring three-dimensional changes to a two-dimensional pattern, so think about how much width, length, and fullness you need in certain areas. Instead of making a judgment, like "my bust is too big," try to think about what you are actually seeing and feeling with your hands to diagnose the problem.



Deeply analyze your muslin: Don't rush through it. Spend time wearing your muslin. Take photos and share them on the Community if you need support, and read this article for more ways to make the most of your muslin



Think about your fitting issues throughout time: Do you notice that you need to make the same adjustment for many patterns? Keeping a fitting journal can help you make flat pattern adjustments before you even sew a muslin.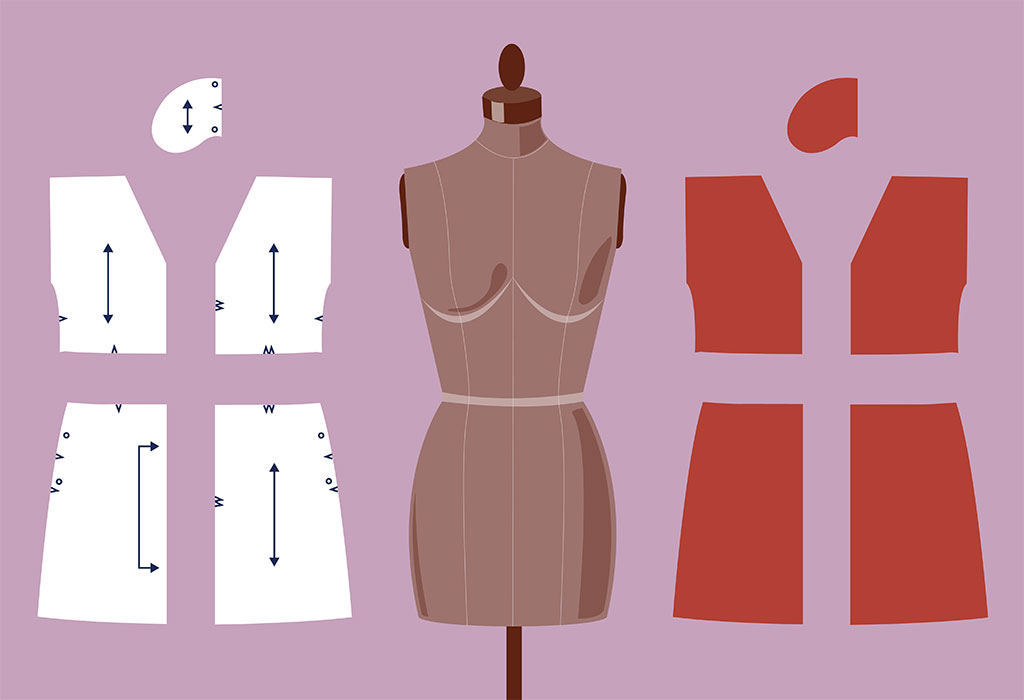 When I was young, I used to think that each time I made a garment that didn't fit me well, it was because my body was "weird". It took me an embarrassingly long time to recognize that I could simply tweak my patterns in some fairly simple ways each time I made them.
If I'd had a really good, trusted fitting resource back then, things would have been different. What I needed was the permission and confidence to change the garment to fit my body, just as it was.
That's one of the things we're hoping to address with our new class, How to Fit with Confidence. Haley will teach you a way of approaching fitting each time you do it, no matter what particular challenges you face when sewing a pattern.
Join the Conversation
Sign in or become a Seamwork member to comment on this article.