When it comes to sewing tools, are you a specialist or a generalist? You might stock your sewing room with only the bare minimum or you might collect as many helpful tools and notions as you can find.
Your sewing tools are just as important as the fabric and pattern you're working with. When you run into a problem while you're sewing, it's usually almost always either the tool or your technique.
So if it's the tools, what do you do? First, make sure you have the most essential tools on hand, ready to go. Then, if you need a little bit of extra help in a certain area, look into a specialist tool to help you out.
This week, we are sharing the 10 most essential tools to have for your everyday sewing. And next week, we'll share the top 10 nice-to-have sewing tools, so stay tuned for that.
Top 10 Essential Sewing Tools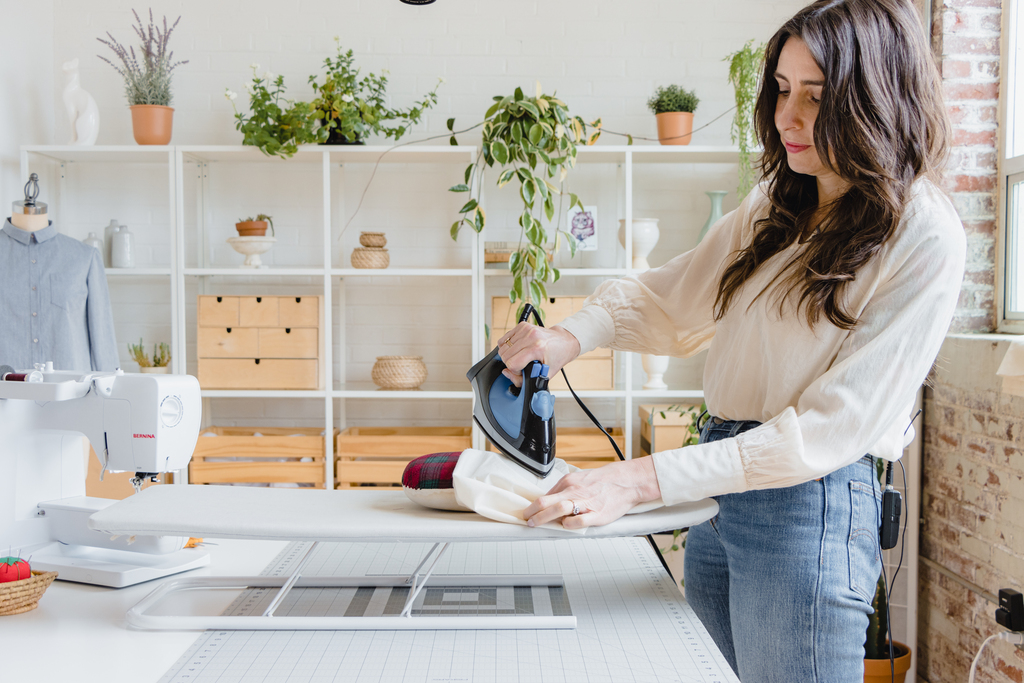 Fabric shears. Gingher is a trusted brand. Fiskers is accessible and has great ergonomic options.
Paper scissors. Any pair of scissors will do—just get something that's comfortable for you to hold.
Pins and a pincushion: Glass head pins are ideal, because you can iron over them without melting the head. You can choose a classic tomato pincushion (PS: the little dangly strawberry is filled with emery sand to help sharpen your pins) or get something magnetized. You can even make your own!
Seam ripper: Clover is one of our most-trusted brands, and you'll find half a dozen Clover seam rippers around the Seamwork studio.
Clear ruler: A thicker, heavier quilter's ruler can double as a pattern weight and help you cut straight lines with your rotary cutter. A small, flexible ruler is ideal for pattern adjustments and quick measurements.
Measuring tape: It helps to have long, flexible measuring tapes around. Double check their measurements against your clear ruler every few years, as sometimes they can stretch out.
Chalk: We conducted an experiment with different marking tools here, but having a marking tool that works for you and the fabrics you sew is essential.
Needles: Keep hand-sewing and machine needles in abundance. Having the wrong needle can quickly derail your sewing plans. Buying a few multi-packs can ensure you always have them on hand. We'll have a guide to needles out on our YouTube channel really soon!
Thread: We'll also have a guide to thread on our YouTube channel really soon, but until then, just note that storing your thread correctly is as important as getting the right thread for your project. Thread collects dust, so it stores best in drawers, in a plastic bin, or at least covered on your wall.
Iron and ironing board: Pressing your seams as you sew and once you finish is one of the best ways to make sure your clothes look amazing. There are many pressing tools you can collect, but a trusty iron and board are all you need in most situations. To really nerd out on pressing, read this article.
And those are the 10 must-have sewing tools, if you are totally pressed for budget and space. You can sew any project with these basics.Stay tuned for a list of 10 sewing tools that are really nice to have!
If you want to hear Sarai and Haley's specific recommendations for these tools, listen to the full conversation on episode 106 of the Seamwork Radio podcast.
Love the article? Pin it for later.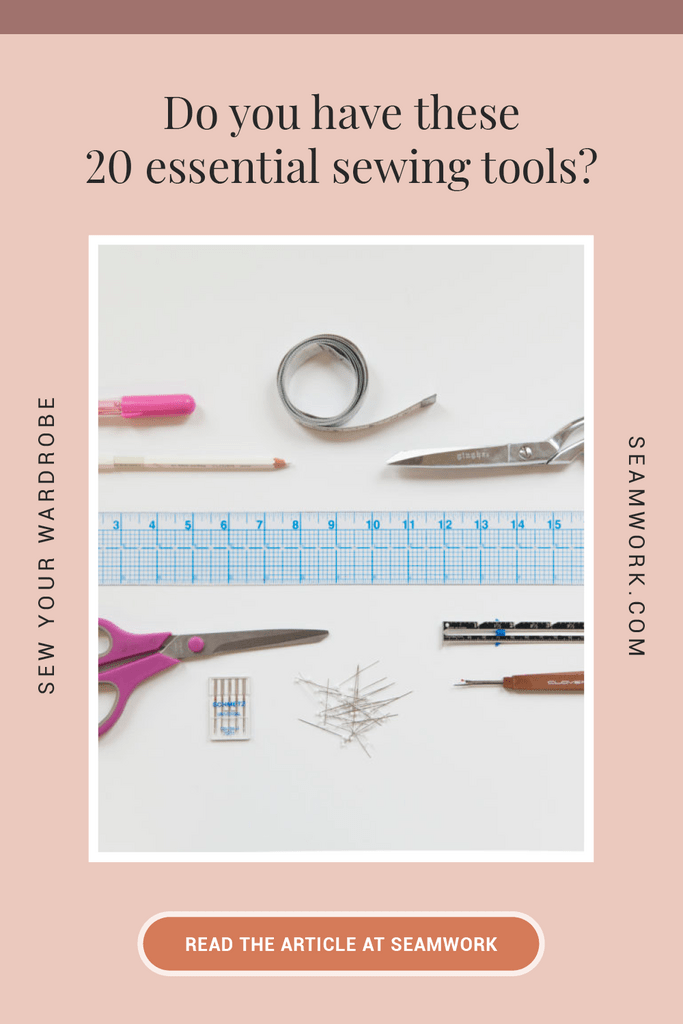 Join the Conversation
Sign in or become a Seamwork member to comment on this article.