Think about your favorite T-shirt or dress. How do you feel about the neckline? If you've ever worn a neckline that's too low, you might find yourself tugging your shirt up all day. Necklines sit front and center on our bodies, so if you really prefer V-necks to crew necks, you might find yourself not wearing a garment as much as you'd like to.
So, how easy is it to change the neckline on a sewing pattern? It's a very approachable pattern adjustment, and it's a skill you will never regret practicing. Keep reading to learn more, and then watch the free class in the Classroom!
---
Is it hard to change the neckline on a pattern?
As you'll learn in our free neckline class, sometimes you can redraw a neckline, but there are a few considerations to make first.
The most important consideration is the curves of your body, especially the hollows. For exampole, we all have hollows along our shoulders, neck, and upper chest—places where our body curves. If the pattern doesn't account for your body's hollows, your necklines can gape. Patternmakers account for these hollows when they draft a pattern, and when you are changing the neckline, you have to consider this and make a few adjustments if necessary.
How do you make these pattern changes?
---
Take a free neckline class
Sometimes you might find your dream pattern, but the neckline isn't quite right. We'll show you how to draft your dream neckline in this free class! This class will walk you through several pattern hacks rooted in fundamental patternmaking skills. Haley, our pattern designer, will break down these hacks step by step.
You'll learn how to:


Create gape-free necklines


Draft a V, crew, scoop, and boat neckline


Raise and lower the neckline on the pattern


Draft facings for woven patterns or neckbands for knit patterns


If you've ever seen one of our pattern hacks, you know that we consider patterns to be a starting point. So, if you don't like the neckline on a pattern, all you have to do is change it!
---
Sketch the necklines that make you feel good
When you're planning to make a pattern, it helps to sketch it out first. For example, if you trace off a pattern's flats, you can sketch out different necklines to see what shape you like the most.
Here are some Seamwork patterns imagined with different necklines. Just print the flat (if you're a member, you can download a free flats PDF in the Design Your Wardrobe class here), trace it a few times onto a new sheet of paper, and sketch different necklines.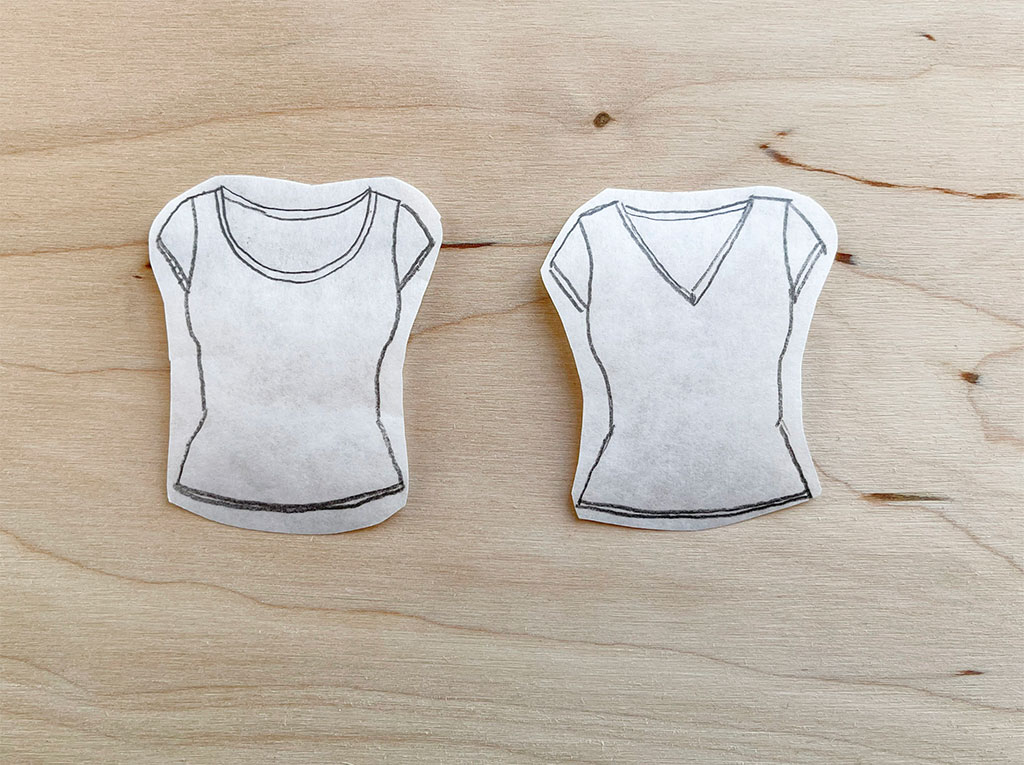 The Orlando T-shirt has a generous scoop neck to complement its figure-hugging fit. If scoop necks aren't your thing, this tee will look great with a V-neck, too!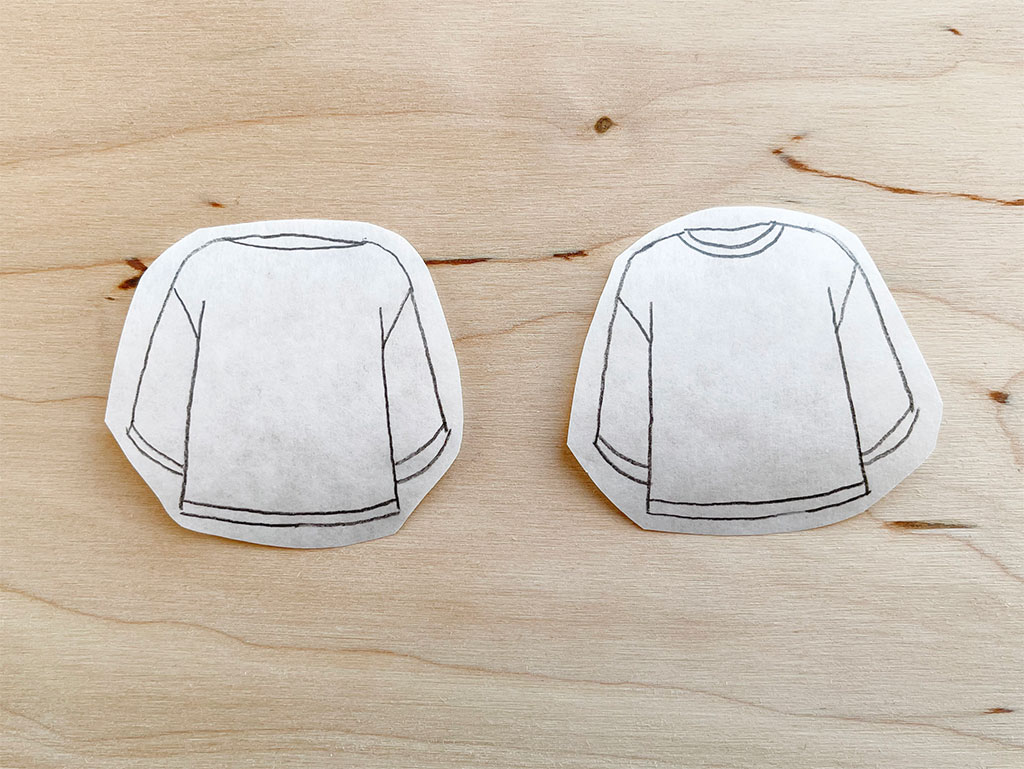 Here's the Samson shirt. This top has a boat neck, and you can sew it in either wovens or knits. If you prefer a crew neck, sew it up in a knit and change the neckline! This might work for a woven, but you would likely need to add a closure to get it over your head.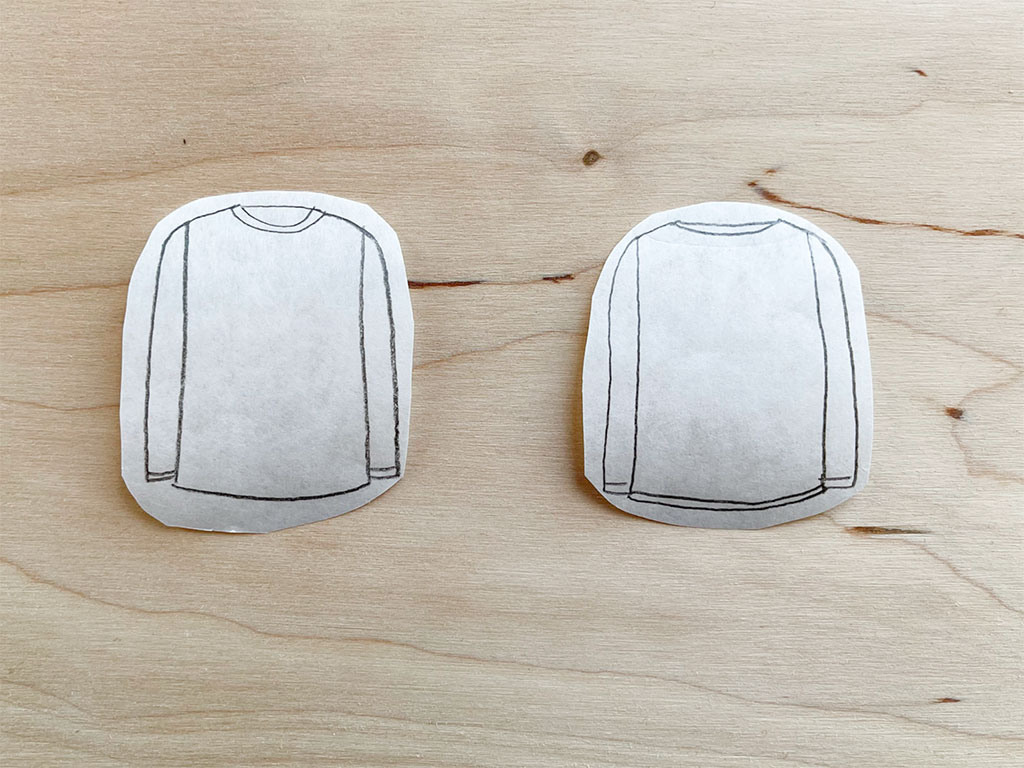 The Ryan tee has two different sleeve lengths and three neckline options, but if you want another option, try adding a boat neck.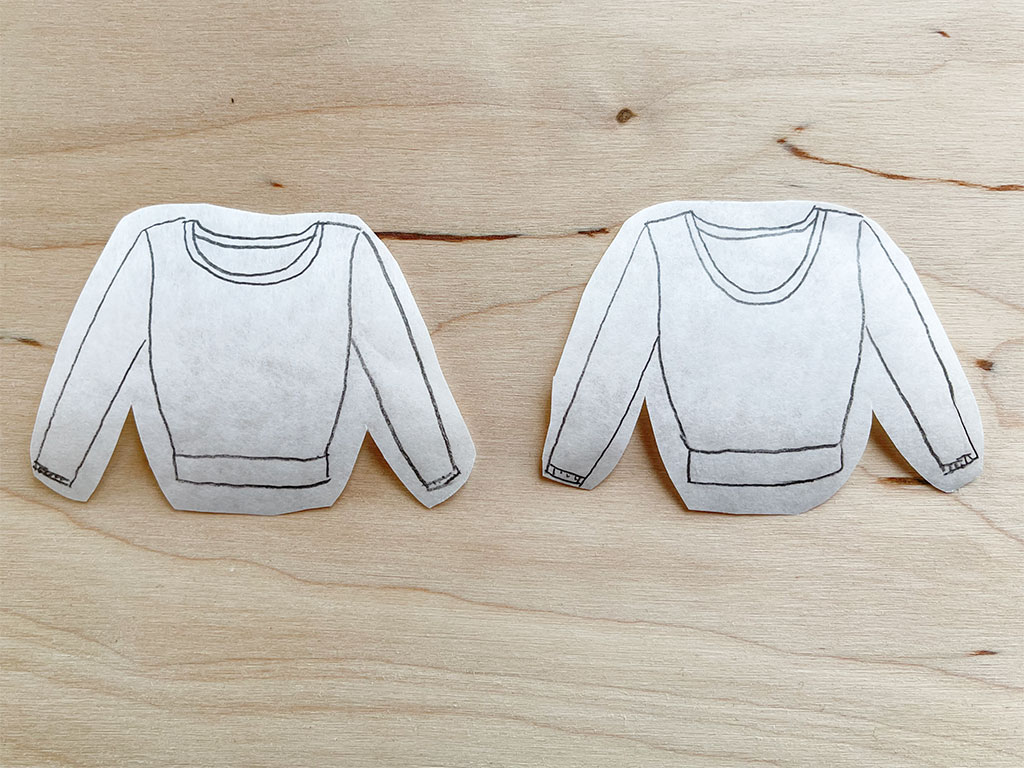 Astoria is one of our most popular patterns of all time, but you can always lower the neckline for a bit of a different silhouette.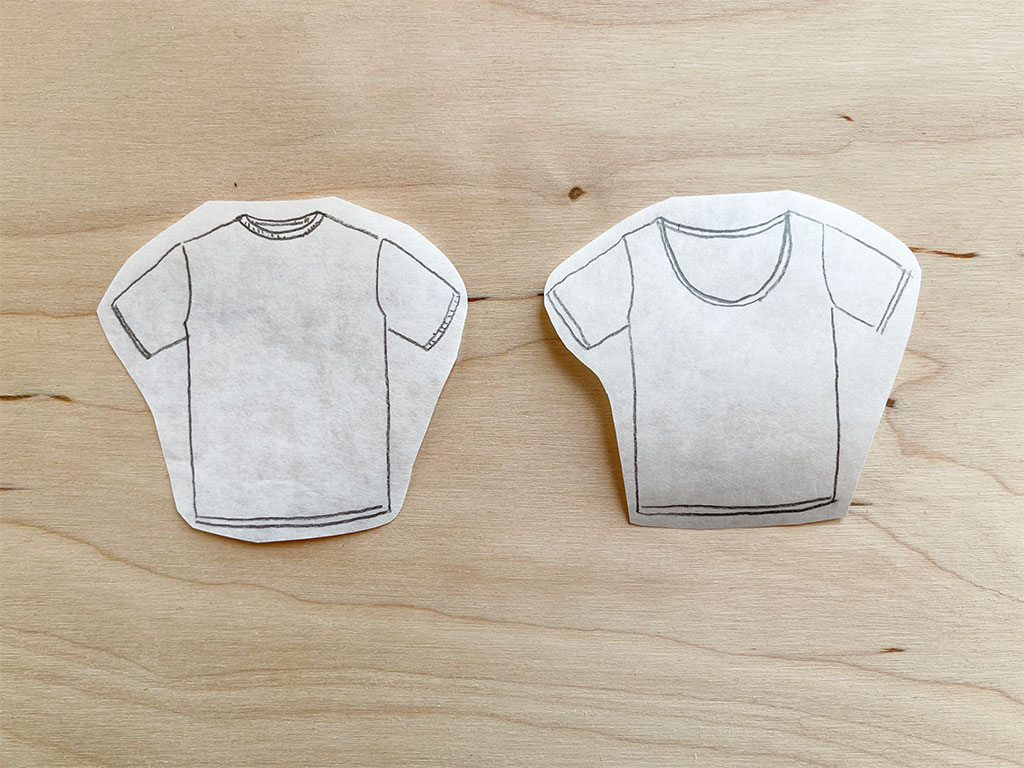 The Jane T-shirt comes with a crew neck, but if you want a lower neckline, try scooping it out a little bit.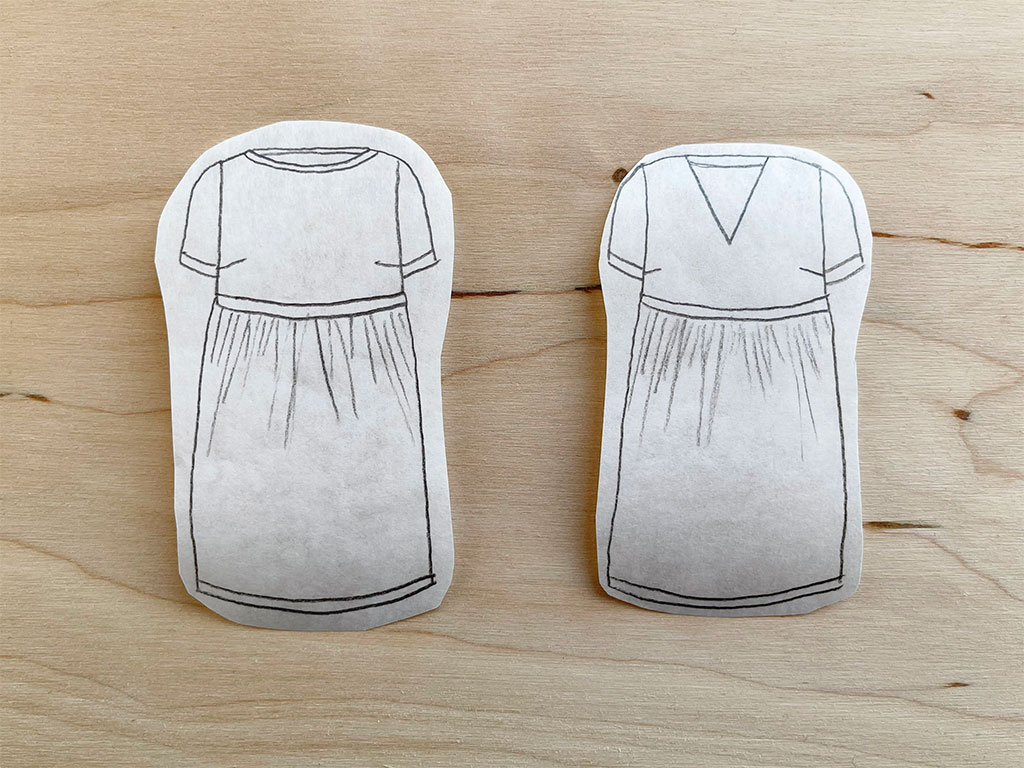 We've looked at shirts so far, but these same principles apply to any bodice, like a dress or jumpsuit. The Mina babydoll dress would look great with a V-neckline.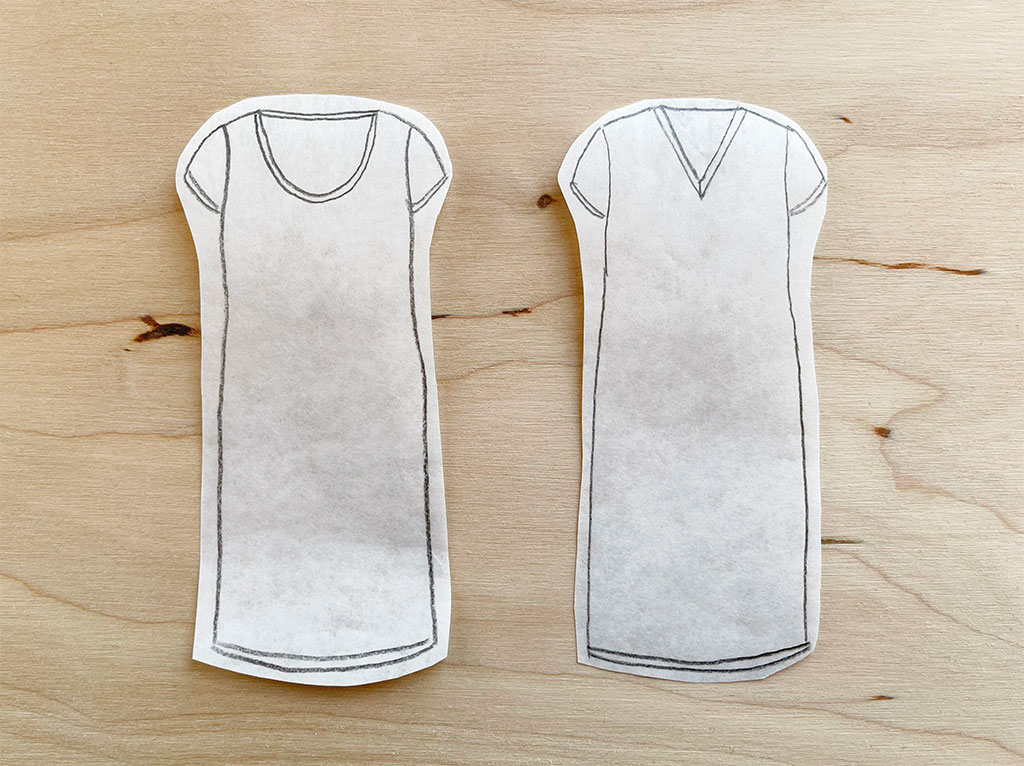 Lito is like a dress version of your favorite ringer tee, but you can add a V-neck here, too.
If you need some help sketching different necklines, we have a video tutorial on our YouTube channel.
Love the article? Pin it for later.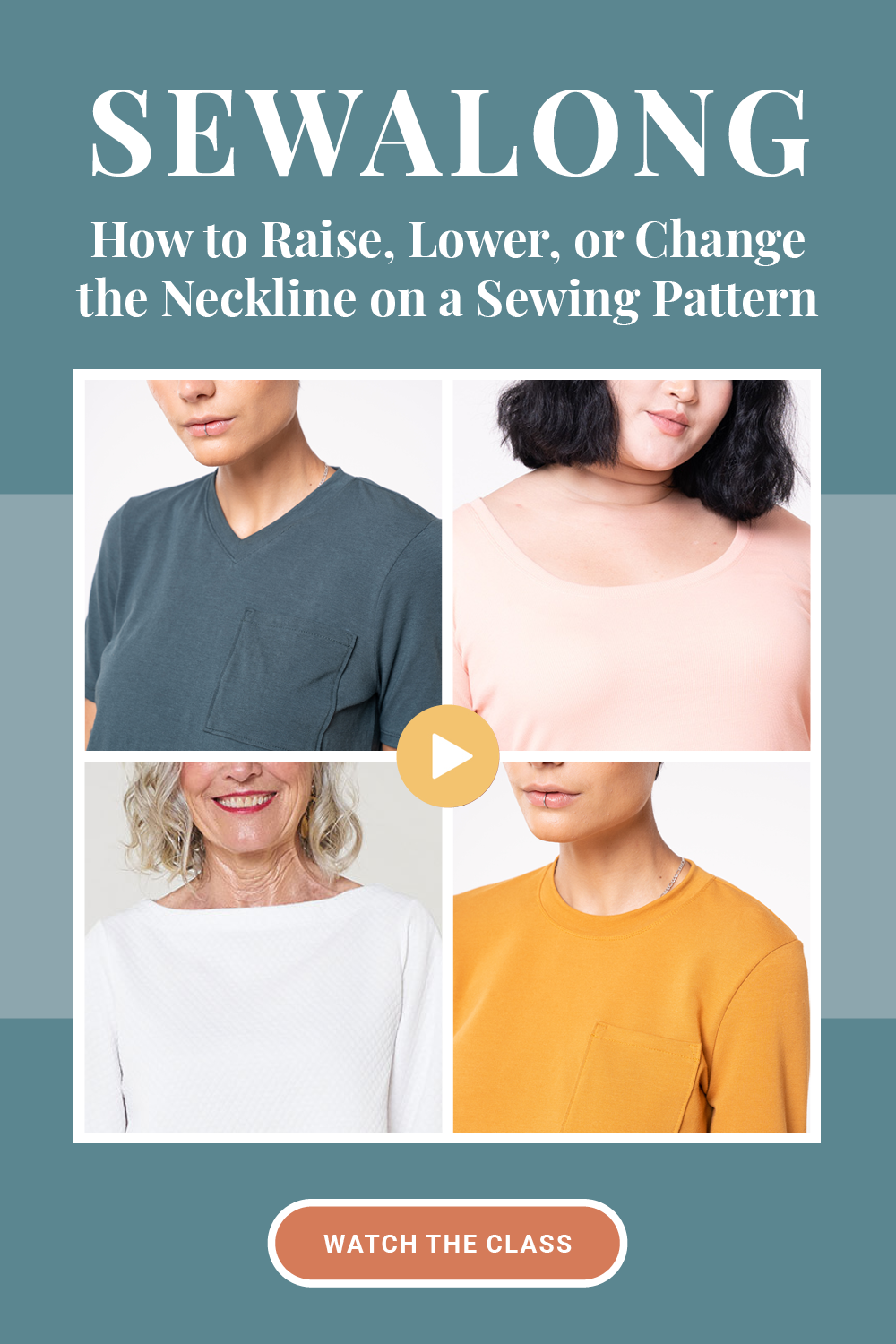 Join the Conversation
Sign in or become a Seamwork member to comment on this article.