You might think of your sewing machine as a tool to help you de-stress. Sewing can be a way to escape from work, school, or whatever is bugging you. But you also might find that when you're stressed out, thinking about sewing just adds to your to-do list.
Why is it so hard to make time for creativity when you're stressed out? Well, the problem is that time itself might be the stressor.
Your stress is often firmly rooted in time. You don't have enough time, or you feel like you have to make the most of any free moments you find in your schedule. When you're feeling really, really busy it can seem impossible to make more time for yourself, even though that's exactly what you need at that moment. So it's sort of a conundrum.
Here are some super practical tips for using sewing to remove stress and not add to it. These tips come from episode 90 of the Seamwork Radio podcast.
4 tips for sewing when you feel stressed out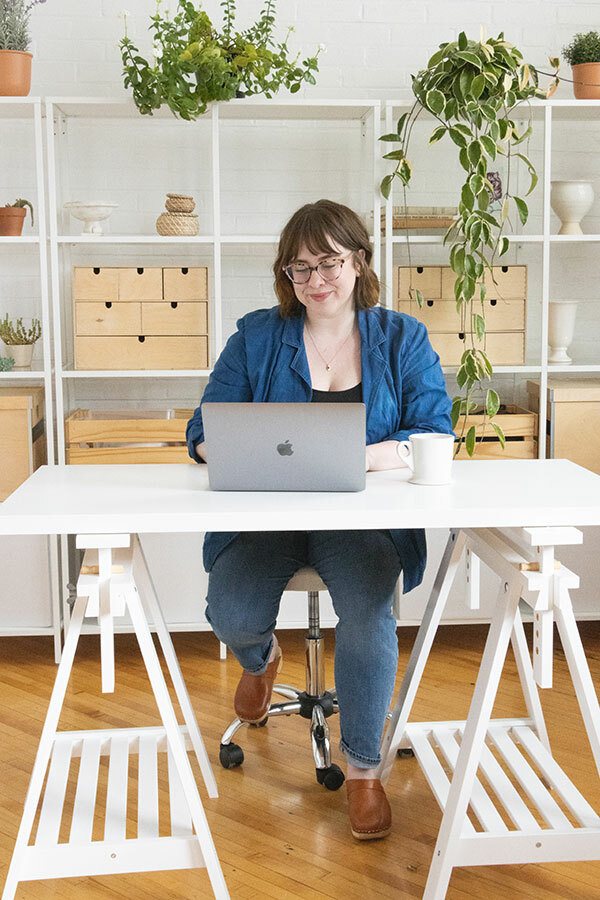 If you start to feel stress creeping in, it helps to have some processes ready to implement as soon as possible. Make a plan during a moment of calm, and your future stressed-out self will thank you immensely. Here are four things that will help you when you're feeling stressed out.



Decide if you are in a high-energy or low-energy state. Match your activity to what you're feeling in that moment. If you're in more of a low-energy state, maybe doing nothing is the answer. So, if you just need to calm your nervous system, relax and do nothing for a little while. If you're feeling moderate to high energy, like maybe you could do a little bit of exercise, movement is a really great way to remove stress on a physiological level. You can apply this same treatment to your sewing by identifying high-energy and low-energy sewing projects.




Make a low-energy sewing menu for yourself. In moments of stress, it can be hard to make decisions. Imagine how much easier it would be to get started if you could pick from a list of sewing projects and sewing-adjacent activities? Make some sewing menus for yourself, one for low-energy days and one for high-energy days. You can do some planning, sketching, or window shopping for sewing-related activities. For projects, look for quick wins, like accessories, an easy T-shirt, or patterns you know and trust. The idea is to create a list of things that give you that sense of well-being without requiring a lot from you if you don't have a lot to give.




Throw out your to-do list. No matter how organized you like to be, not everything needs to be on a list. If you don't write it down, maybe you'll forget some of it. Who cares? When it comes to things that you're just supposed to enjoy or that are going to bring you a sense of peace in your life, you don't have to worry about it that much.




Create a positive sewing ritual. If you're using a creative activity like sewing to de-stress, it's really helpful to create a positive experience around it altogether. You can even create a sewing ritual. For example, close the doors of your sewing room, put on some music that you really love, pour yourself your favorite drink (if you're not too worried about spilling it), and create a really positive feeling around the entire experience of sewing.



A quick note about the cult of efficiency
Have you heard of the cult of efficiency? Sarai and Haley talk about it in episode 55 of the Seamwork Radio podcast.
If you're always trying to be productive, always trying to get a certain amount of stuff done, you can put yourself into this almost machine-like mode. It's not fun. Being able to shift into a more creative space enables you to feel a little more open, more available—and that's where you want to be when you sew.
So if you constantly find yourself trying to be as productive as possible, with your to-do list always in hand, you might find that podcast episode helpful. You're not alone!
Love the article? Pin it for later.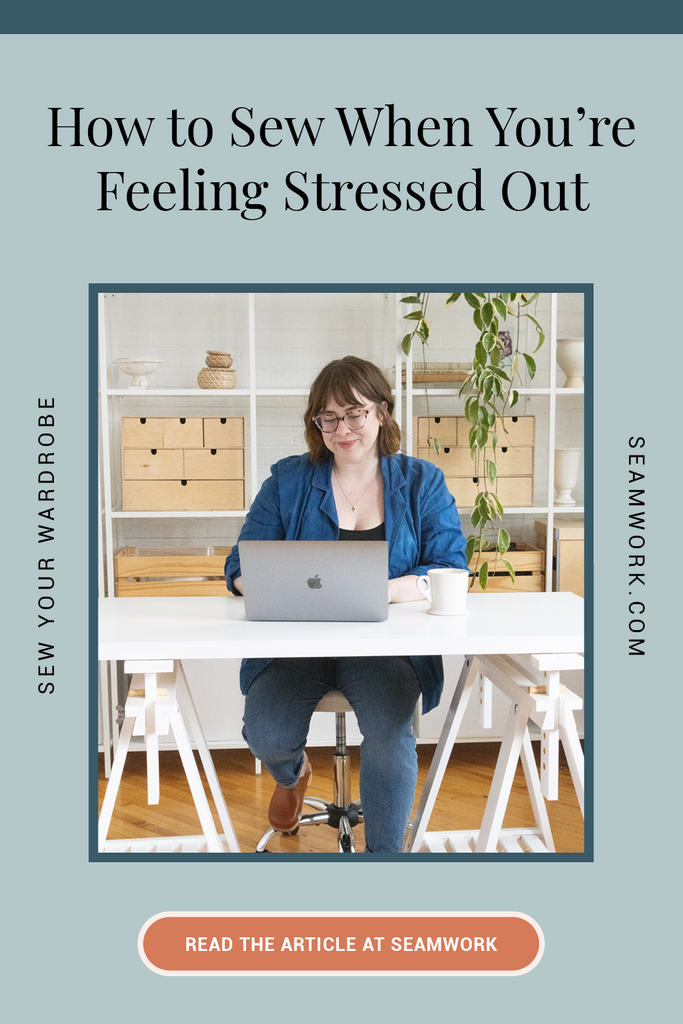 Join the Conversation
Sign in or become a Seamwork member to comment on this article.