Have you taken our sewing personality quiz yet? This month, we're highlighting one of the personality results: The Intentional Fitter.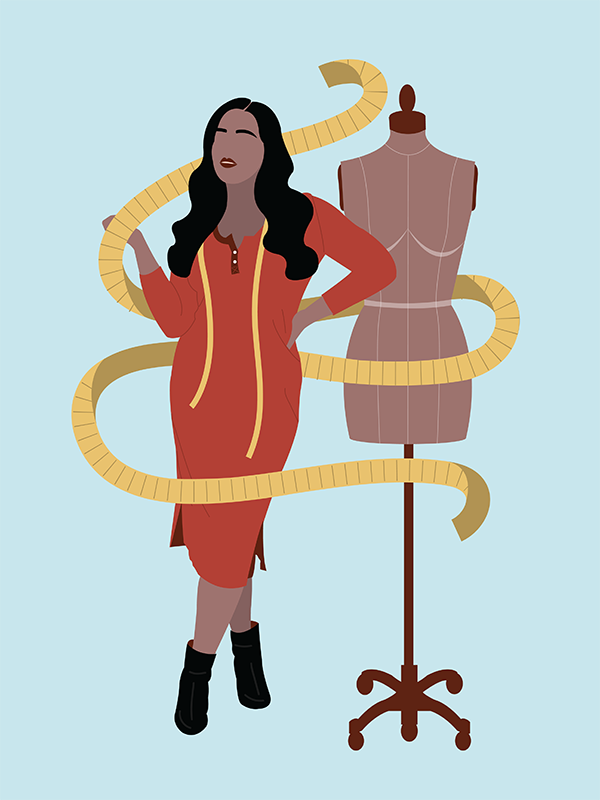 In talking to thousands of members in our community, we've found that if you are an intentional fitter, you have a pretty common problem, which we'll call The Individuality Issue.
The theme this month is Individuality, and individuality is what makes people beautiful. Building clothing around that is one of the joys of sewing.
It's also a challenge. Our bodies are really complex. Taking a two-dimensional piece of fabric and making it fit in a way that feels right is part art and part science. On top of the fact that we are each physically different, we all have different fit preferences and styles.
In other words, there's no one-size-fits-all approach for fit. Each person is different, so learning to fit your body should ideally be an individualized experience.
While much of sewing is an individual experience, it's truly empowering when we can all share this creative practice. It might sound a little sentimental, but don't you love that spark you get when you chat about this craft with anyone who truly gets it?
In this month's issue, you'll find ways to celebrate your individuality and ways to express yourself...along with other people who sew!
Learn to Fit With Confidence
In this month's class, learn some fundamental techniques to fit clothes to your body. How to Fit With Confidence about much more than pattern adjustments. We'll show you how to get in the right mindset to learn how to fit, because anytime you're working that close to your body, it brings up some feelings.
And be sure to download the free fitting journal to help you document your fitting journey along the way.
You can read all about it in this issue, or head right to the Classroom to start watching.
Want to show off something you made that truly expresses your individual style? I'd love to see you over in the Community.
Happy sewing,
Meg
Managing Editor

Join the Conversation
Sign in or become a Seamwork member to comment on this article.