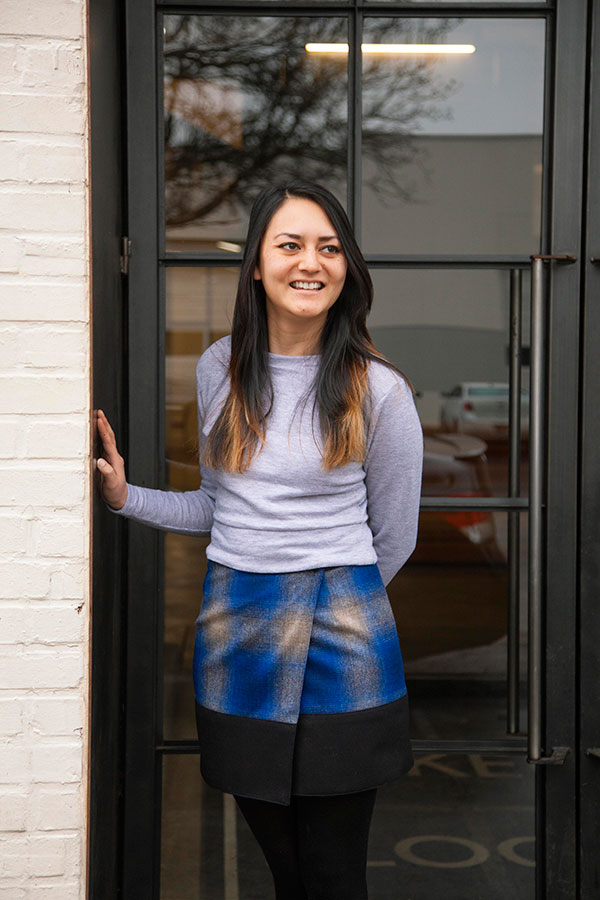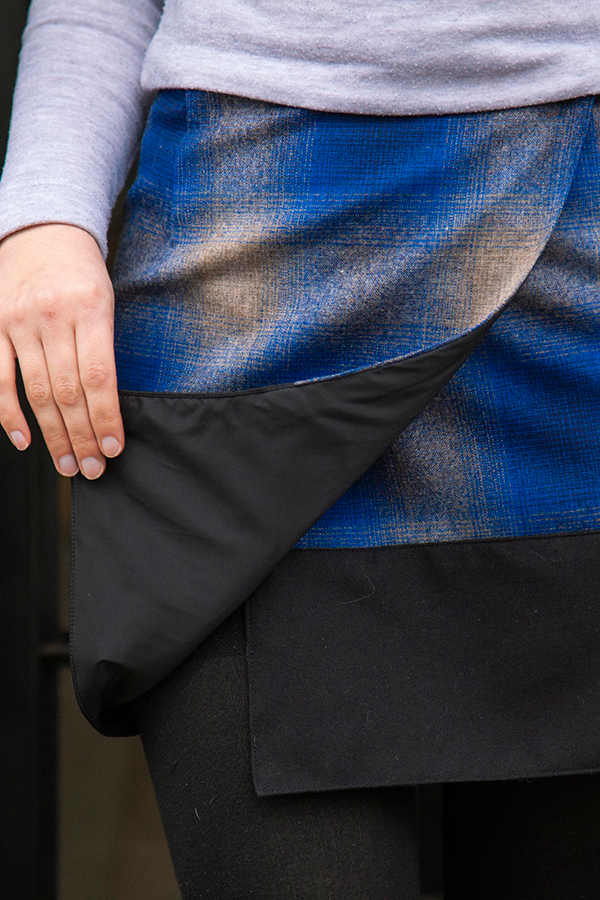 Winter months always scream "wool plaid skirts" to me, but I'm not much of a traditional-plaid-skirt kind of girl. Typically your options are a pleated skirt (too Mean Girls high school vibes for me) or a fitted pencil skirt without stretch (no thank you, I'd like to eat my burritos in peace please). However, I scored a beautiful plaid wool on sale from Pendleton in Portland and immediately knew I wanted to make a skirt. Osaka offers some hidden benefits to my skirt woes.
Osaka Makes the Perfect Plaid Skirt
Osaka is a form-fitting, reversible wrap skirt with two versions to optimize your fabric combinations. It closes with snaps or buttons.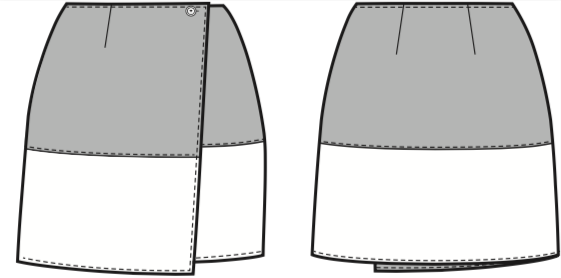 If you're anything like me, your weight might fluctuate on a regular basis. Osaka does not have a defined waistband, which means you can sew on more than one button and easily adjust the size of the waist—or wear it high-waisted one day and lower the next.
Since I didn't have a lot of the plaid wool fabric, I chose to make the lining pieces a solid black lining fabric, and I won't be treating the skirt as reversible. I wanted to really show off the plaid print, so I shortened the length of the contrast pieces. When trying on my muslin, I wasn't crazy about the curved hem in the front, so I straightened the hem.
Here are the changes I made to the Osaka pattern:


Shortened the contrast band 1.5"


Shortened the front 2" to eliminate the curved hem


Lengthened the darts


Drafted new lining pieces to eliminate the contrast band


Pattern Hack Ideas
If you want to try hacking the Osaka skirt, check out some of our free pattern hacks.
Don't be afraid to think a little outside of the box when it comes to classic and traditional pieces—your overall look can be determined by what you pair it with. A plaid skirt can be a really fun and versatile piece with fresh and modern styling.
How to Style a Plaid Skirt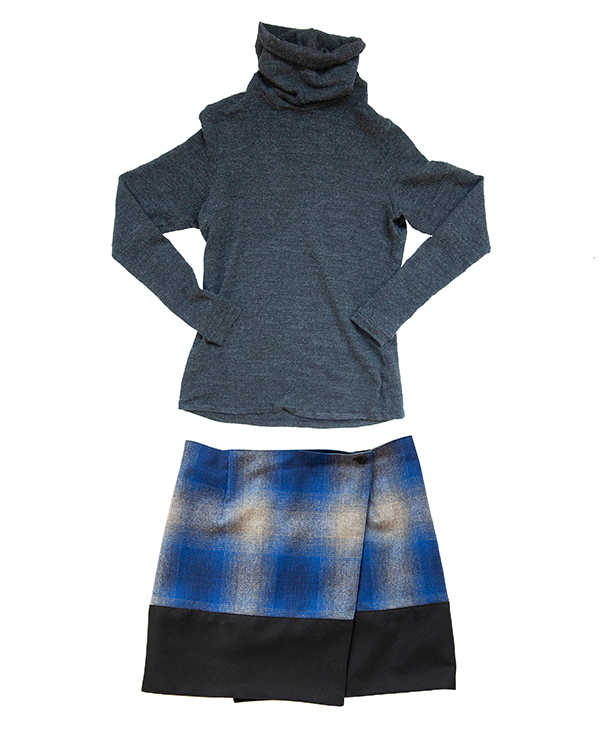 Wear Osaka with a shirt-length Neenah turtleneck for the office.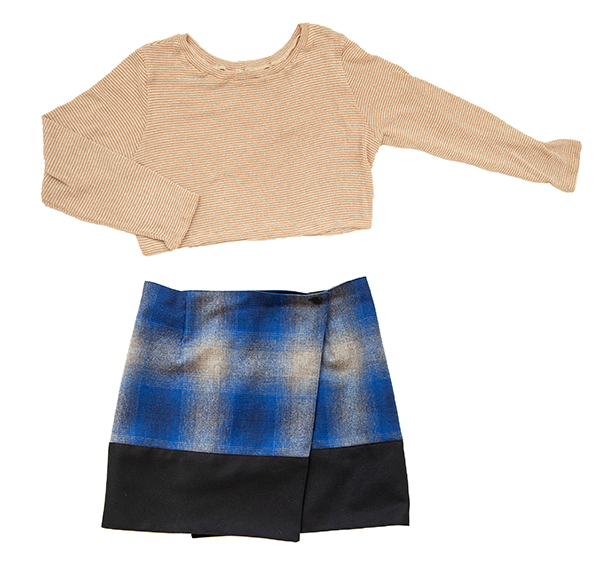 For a day around town, pair Osaka with Astoria.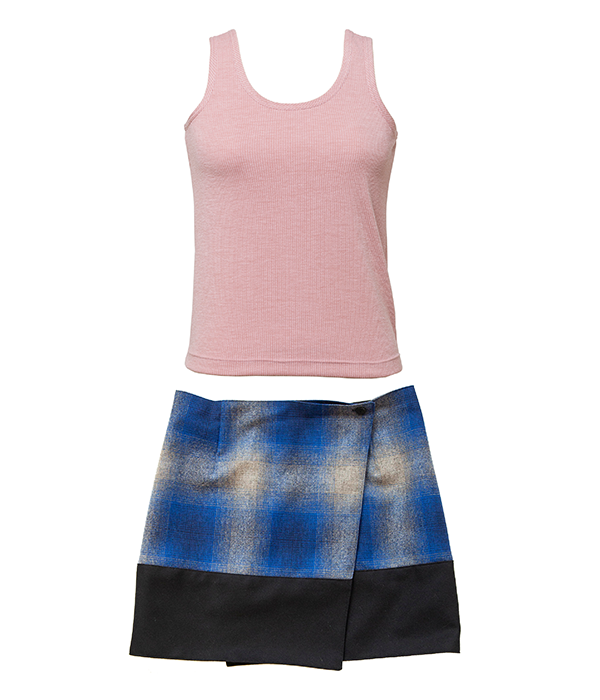 In warmer weather, wear a tank top like Julia with your plaid skirt.