If you want to make clothes that feel luxurious and intentional, seek inspiration from vintage fashion and sewing patterns.
High fashion designers constantly reference details from the past. Even if your style is really modern, vintage details add a personal, special, intentional touch to your sewing projects.
In this video, Sarai and Haley share 5 vintage details inspired by sewing patterns from the 1960s that you can incorporate into any modern sewing pattern. They'll also share some Seamwork patterns that would show off these vintage details.
We also made video with 5 details from the 1940s, so if you haven't watched that one yet, read this article and watch the video.
And you'll find the video and article with details from the 1950s here.
What makes the 1960s special?
So many things happened in the 60s. The pendulum swings again!
In the 1940s, we saw wartime deprivations. In the 1950s, a backlash moved the fashion pendulum from scarcity to opulence and high consumer culture.
In the 1960s, the space race added a futuristic approach to fashion, and bold, bright colors reigned.
The big skirts from the 1950s were swapped for androgynous, slim, mod silhouettes with a strong 1920s influence.
Let's look at some 1960s details you can add to your sewing projects.
Vintage detail: Quilted coat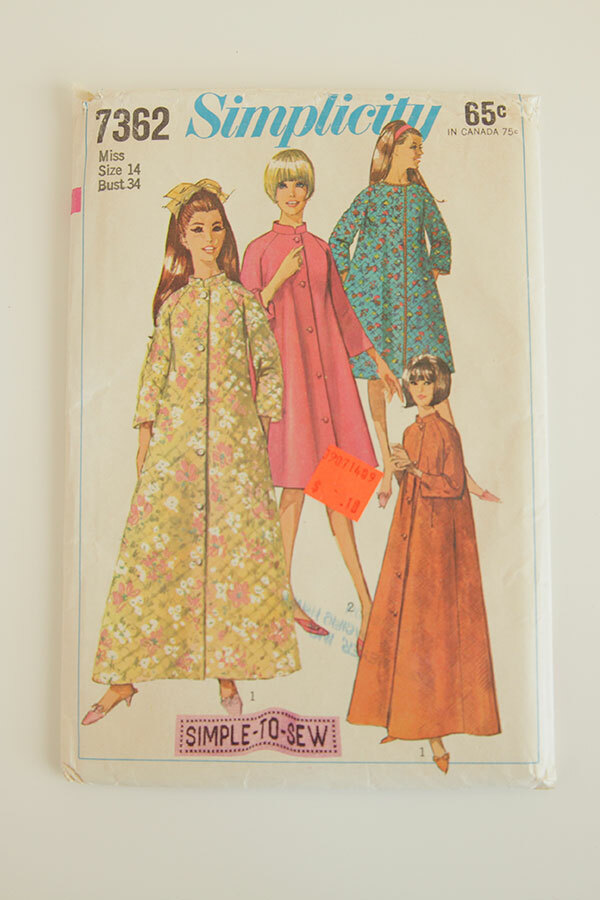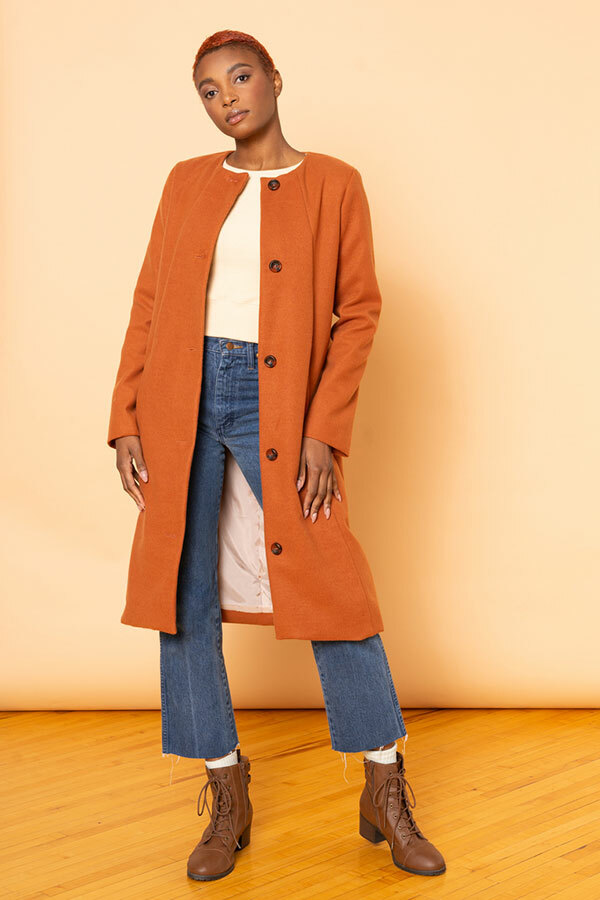 Quilting is a detail that works especially well for coats, robes, jackets, and skirts. You can use pre-quilted fabric or quilt your own. We have a tutorial in the Easton quilted jacket sewalong.
The Denise coat is a great canvas for pre-quilted fabric.
Vintage detail: Applique and embroidery
Adding surface designs brings new life into a garment. We have an article on modern applique, and Sarai made a video about her embroidered Aims blouse.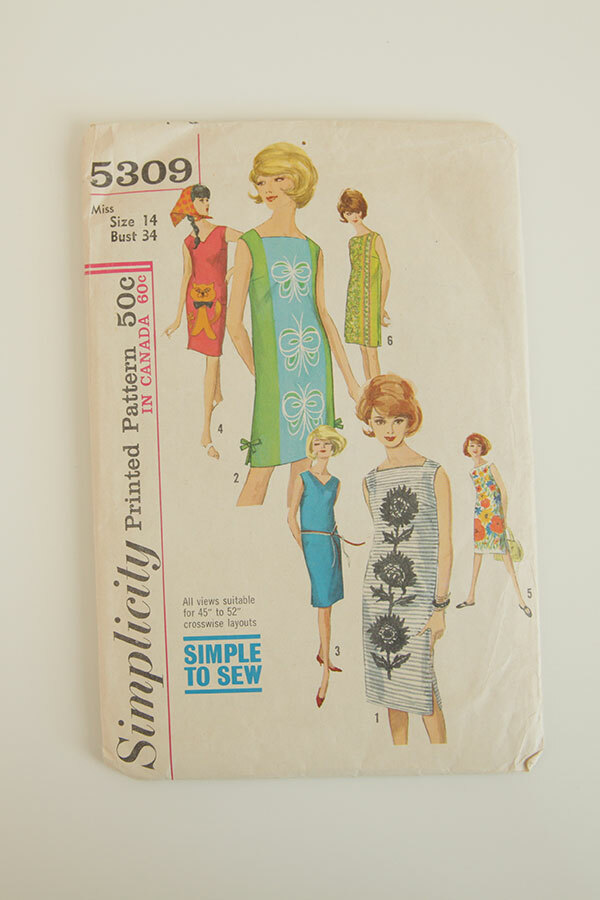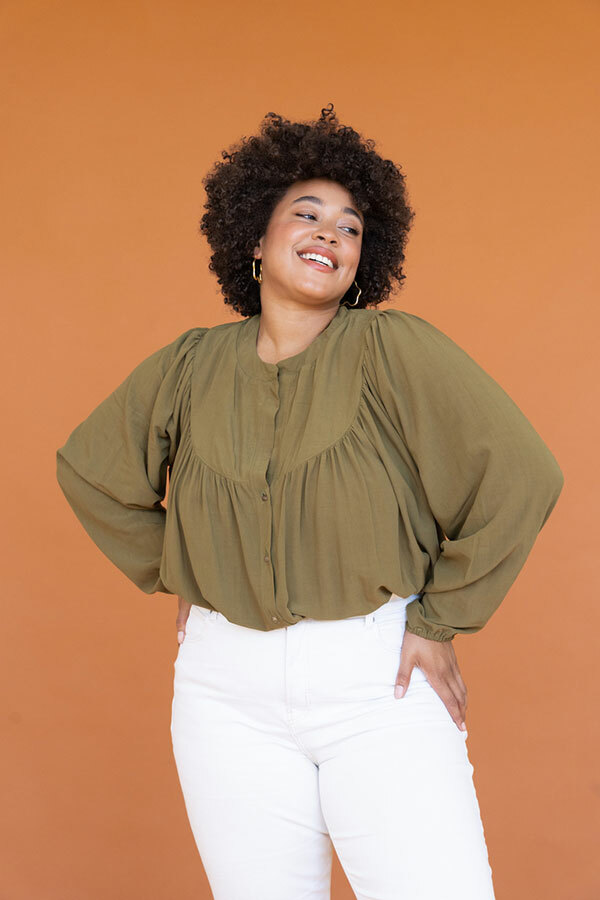 The yoke on Aims is ideal for embroidery or applique.
Vintage detail: Shaped belt at the side seams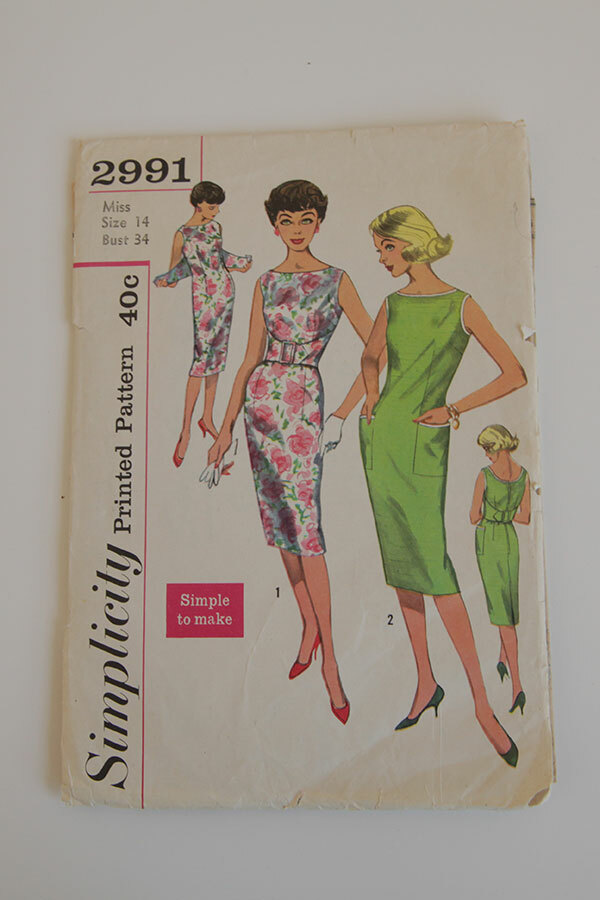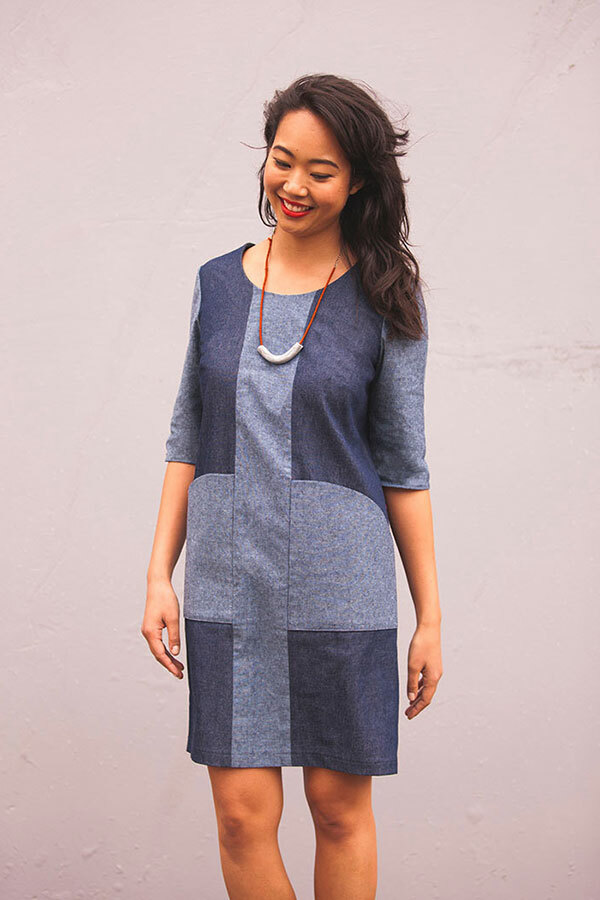 The Sonya dress has a few seaming options for adding a belt.
This belt is sewn into the side seam and buckles at the front. You could sew a belt of any size or shape and have it close at the front or back. For extra detail, cover the belt hardware with fabric.
Vintage detail: Faux button belt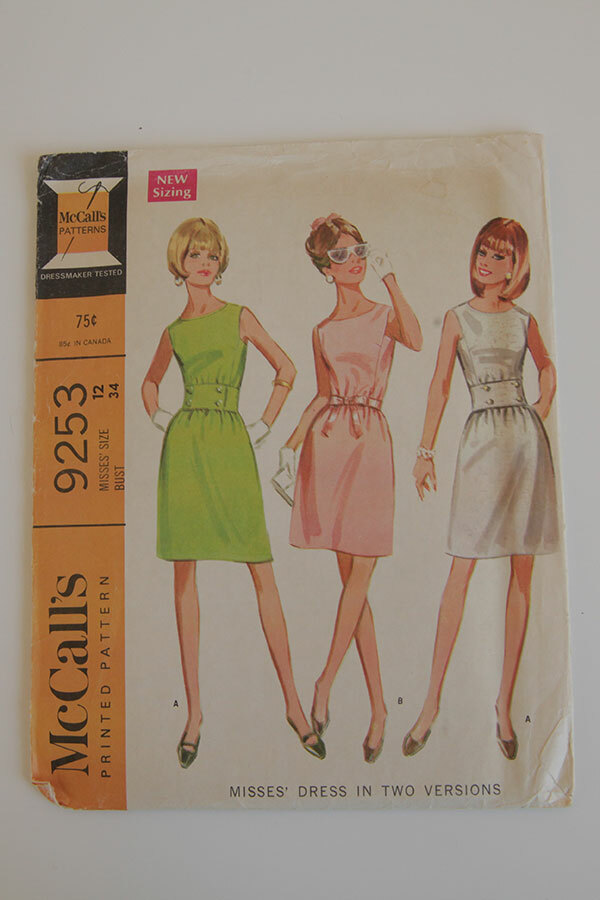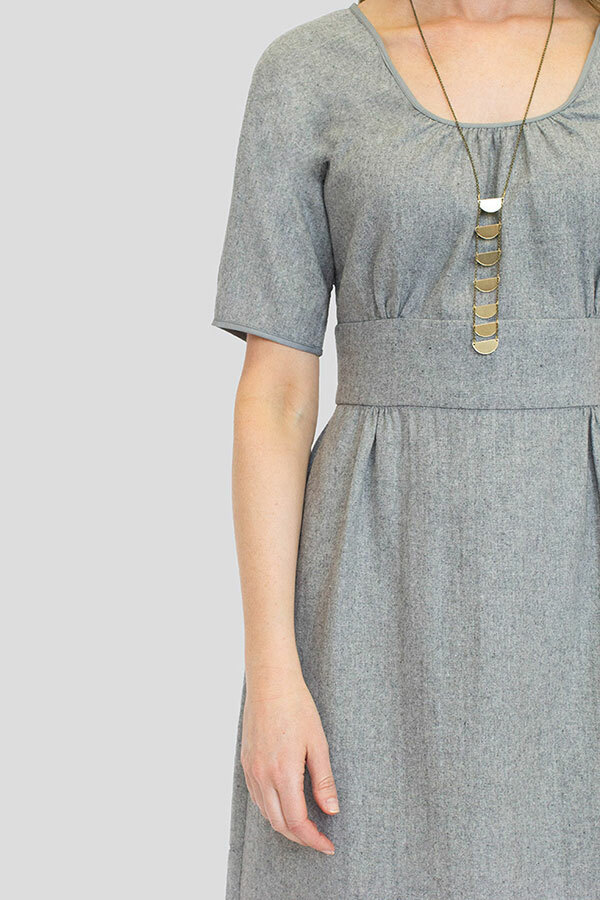 Dahlia has room on the waist for some buttons.
This pattern has an inset waist piece with added buttons to make it look like a belt. You could easily add buttons to a pattern with an inset waist.
Vintage detail: Raglan slits
This pattern has raglan sleeves with slits at the seams, and either side of the slit has a button. You can incorporate this on any part of a garment where you can show a little skin, like the shoulder, center front or center back, or at the neckline.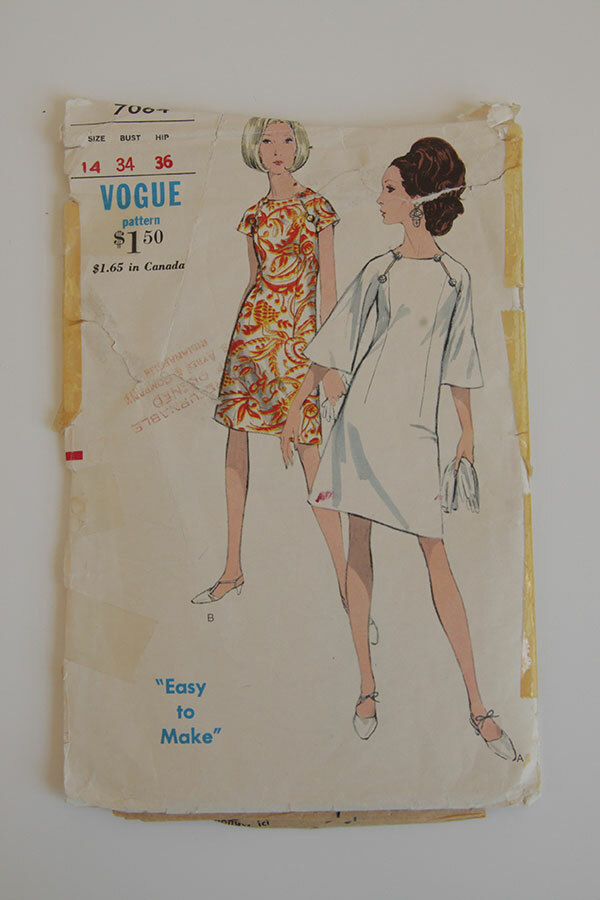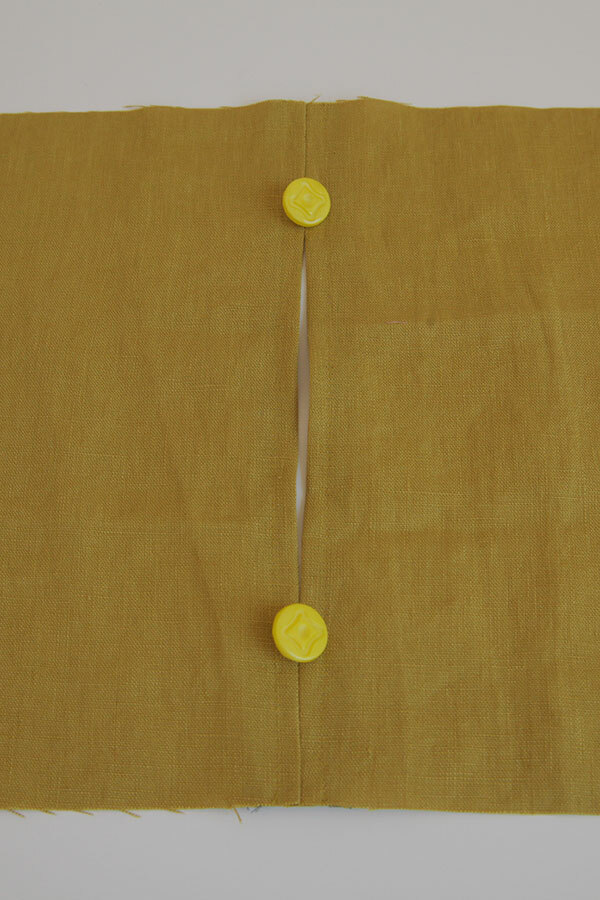 To do this, sew your seam, but leave a gap. When you reach where you want the slit to start, stop and backstitch. Resume stitching at the other end of your slit, backstitch, and then stitch the rest of the seam. Press open the seam and topstitch to secure the seam allowance. You can also use a bartack or buttons to highlight the slit.
Which detail was your favorite? What's your favorite decade to borrow details from? Comment and let us know!
Love the article? Pin it for later.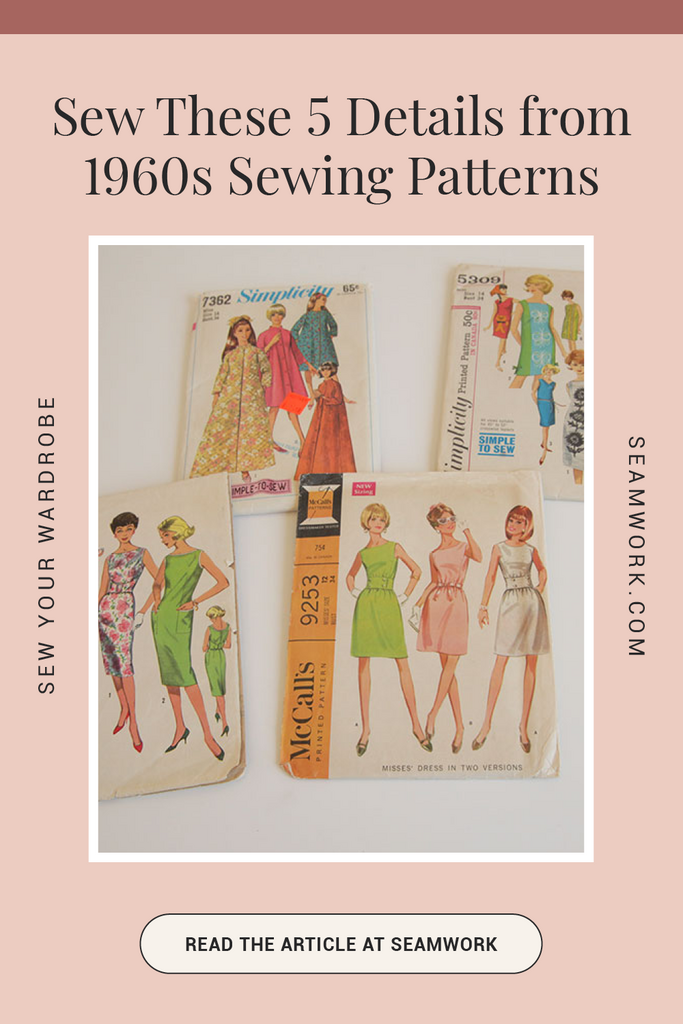 Join the Conversation
Sign in or become a Seamwork member to comment on this article.