If you want to make clothes that feel luxurious and intentional, seek inspiration from vintage fashion and sewing patterns.
High fashion designers constantly reference details from the past. Even if your style is really modern, vintage details add a personal, special, intentional touch to your sewing projects.
In this video, Sarai and Haley share 5 vintage details inspired by sewing patterns from the 1950s that you can incorporate into any modern sewing pattern. They'll also share some Seamwork patterns that would show off these vintage details.
We also made a video with 5 details from the 1940s, so if you haven't watched that one yet, read this article and watch the video.
What makes the 1950s special?
In the 1950s, there was a backlash against the wartime deprivations of the 1940s. This led to high consumer culture and a bit more opulence in everyday fashion.
Socially, there was a return to very defined gender roles, with ultra-feminine silhouettes that hearkened to the past, before the war.
You see a lot more fabric usage in the 1950s, and more luxurious options since silk wasn't rationed. There was also a return to specialty undergarments, like girdles and crinoline.
But you don't have to conform to these values—or silhouettes—in order to enjoy aspects of the 50s aesthetic!
Let's look at some 1950s details you can add to your sewing projects.
Vintage detail: Border print at the skirt hem
Notice the details along the hem. That's not from trim. It's just using a border print fabric.
How to use this detail: Show off a border print along the hem or neckline, anywhere that you have a straight line on your pattern. No pattern hacking required. Just arrange your cutting layouts so that the border print runs along the edge you want. You can even use this to show off the decorative borders on eyelet fabric.
Vintage detail: A lace overlay
How to use this detail: To get this look, underline your bodice in a solid or patterned fabric and use a sheer overlay on top. You can also do this for the skirt, or just sew a solid lining or slip underneath.
Here's an article about how to sew an overlay, and here is an article about how to sew an underlining.
Vintage detail: Rickrack
This dress has rickrack along the top of the skirt and at the neckline.
How to use this detail: This is a great trim to add a colorful, whimsical touch to your garments. You can insert it into a seam as you sew, or you can sew the rickrack directly onto the right side of your fabric. Experiment with different colors and widths, even within the same garment.
Vintage detail: Bound edges with a tie
This garment has bias or piping that ends in ties at the shoulder.
How to use this detail: Use your binding or piping to create ties. You could also make covered cording to match the bias. If you want, you can match prints. For example, you could accentuate the neckline and sleeves with floral piping on a gingham dress.
Vintage detail: Ruffles in seams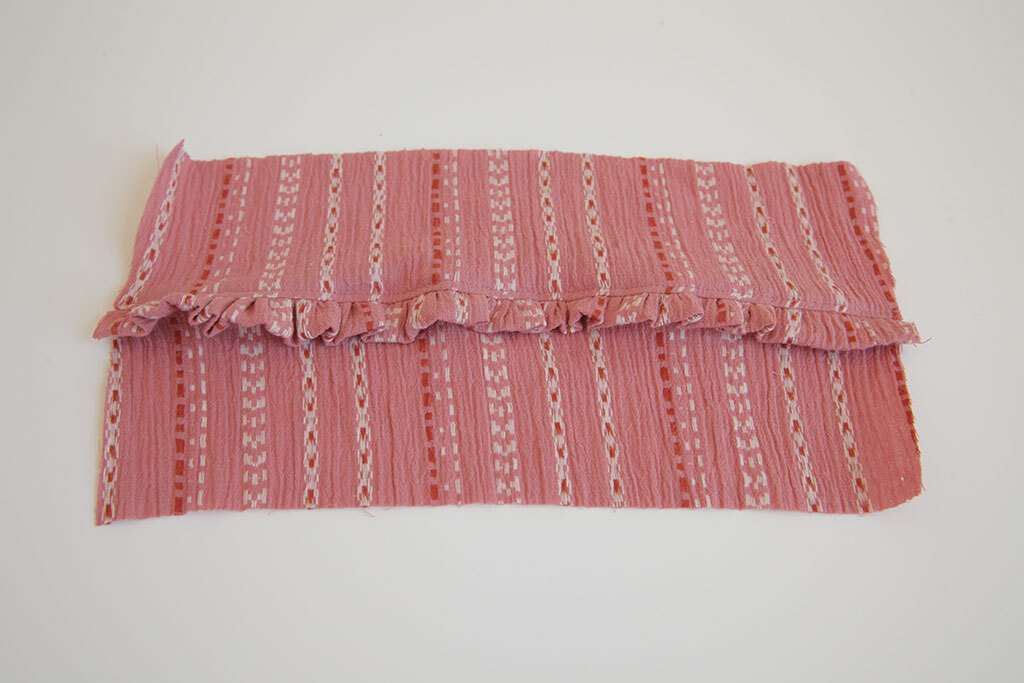 How to use this detail: Take some of your self fabric and cut a long strip (a 2:1 gather ratio works well). Fold it in half and gather it to match your seam. Sandwich it between your seams before stitching them together. Read this tutorial to learn more about sewing ruffles.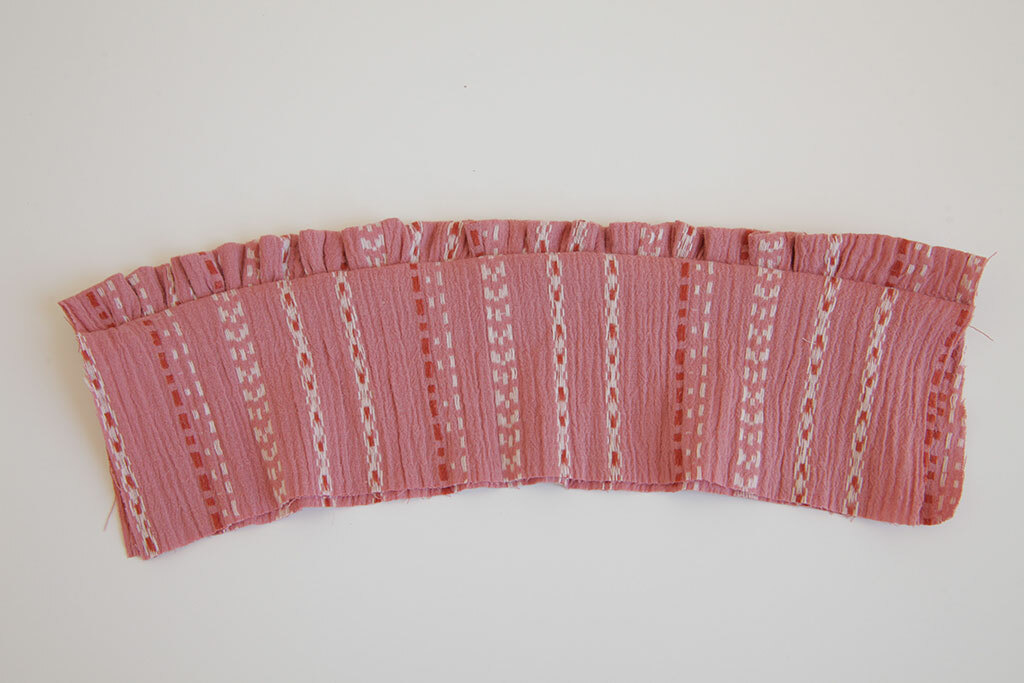 You can add ruffles between any seams, like the shoulders, waist, pockets, hem, neckline, or leg openings on bathing suits or underwear.
Which detail was your favorite? What's your favorite decade to borrow details from? Comment and let us know!
Join the Conversation
Sign in or become a Seamwork member to comment on this article.