Do you ever wish you had more friends who knew how to sew? Many of you have told me that you don't know anyone who sews. That you're envious of makers who have sewing shops and classes nearby, or even local sewing meet-ups. That you live in a fabric desert, or that you just don't know where to go when you need help with a project.
I spend most of my days here at Seamwork listening to sewing conversations, answering questions, and reading your stories. I'm lucky to be able to see this big, big picture of our worldwide sewing community. And I am here to tell you that we are all so much more connected than you might think.
If you're reading this issue of Seamwork, you're part of a worldwide creative community, and you aren't in this alone.
We share a process, one that includes techniques, fabric, tools, books, muslins, frustrations, and triumphs. We're united through the fabric stores we support, the pattern companies who guide us through projects, and the other makers who give us fresh ideas and light up our creativity. If you're reading this issue of Seamwork, you're part of a worldwide creative community, and you aren't in this alone.
This issue explores some of the connections we experience when we sew. Oh, and if you really do want a local sewing meet-up, keep reading, and Carmela will teach you how to start one.
---
Meet the Writers

Carmela Zabala
made a sewing connection online, got together for a chat in the park, and walked away with the idea to start Sew Tampa Bay. This local maker group quickly pivoted from in-person meet-ups to online sewing sessions during quarantine. She shares tips for creating this same inspiring circle of makers in your own city. Read her article,
Building a Local Sewing Community
.

Michael Garnder
returns with another creative essay on this month's theme. He shares his three Es—energy, empathy, and enjoyment—and talks about how being vulnerable about his creativity helped him build connections around the world. Read his essay,
On Creating and Being Vulnerable
.

Christina Bain
is a talented maker who loves to sew and spend time with her husband and young daughter. She also lives with a terminal illness. In her incredibly vulnerable story, she shares how she creates alongside death in her sewing process. Read her essay,
What to Make When You're Dying
.

Tino Motloung
loves to sew with Ankara fabrics, and this month, she's sharing a history of these prints as well as a discussion about cultural appropriation. When you're done learning about African wax prints, be sure to check out some of her projects to get inspired. Read her
Guide to Sewing Ankara Fabric
.

Grace Allan
is a prolific sewist. She's always hacking, adapting, and coming up with creative pattern mash-ups, and her work will show you that a pattern is just a starting point for your dream wardrobe. This month, she walks you through a pattern hack inspired by a character on a Netflix show. Read her article,
As Sewn on TV
.

Lori Caldwell
interviewed Tabitha Sewer this month, to share how this incredibly creative maker discovered a strong connection between sewing and mental health. Her "Sewing Heals" T-shirt has reached sewists worldwide, and Tabitha shares the story behind her inspiring T-shirt, when she left a decade-long career in the Air Force and used sewing to improve her mental health. After you read
Sewing Heals
, head over to Tabitha's shop and pick up your own Sewing Heals T-shirt.
---
Listen to the Podcast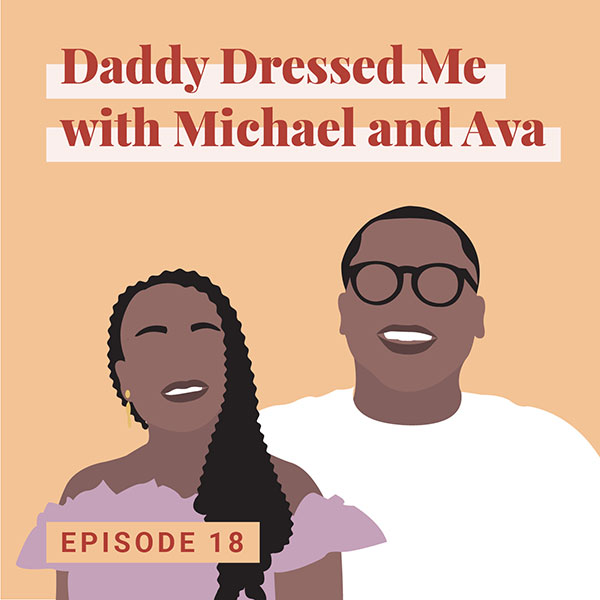 Michael didn't only write an essay for this month's issue, he's also the
Seamwork Radio
podcast guest this month, and you don't want to miss this episode.
It's unlikely that you've met a father and daughter with a bond like that of Michael and Ava.
Ava is 9 years old, and absolutely loves her dad, Michael. Not only does she feel comfortable discussing her life with him and letting him know what's bothering her as she grows up, but they collaborate on custom-sewn outfits just for her.
Years ago, Michael made the decision to be there for his daughter. Sometimes that's meant listening to her when she faces a problem at school, and other times it's meant learning to do her hair or paint her nails. And it's also meant using his creativity to sew for her.
As a single Black father who works every day to empower his daughter to become the person she's meant to be, he's breaking stereotypes. As a male in a traditionally female-dominated hobby space, he's used his creativity to empower others to be vulnerable, empathetic, and share what they create with pride.
Listen to Michael and Ava's story
---
Watch the Video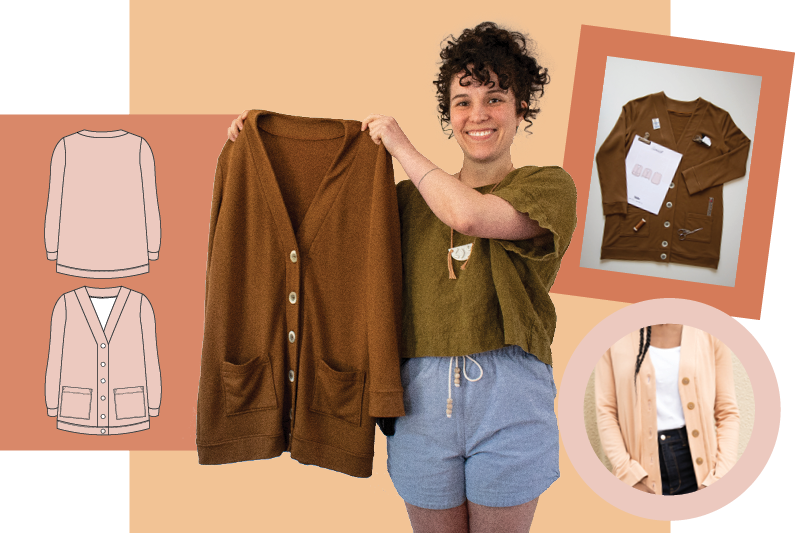 As fall approaches, it's time to start thinking about some layers. What's better for layering than a cardigan?
Learn how to sew the new Milo cardigan step by step in this month's video class. Sienna will show you all the tricks, including how to sew knits without a serger.
Watch the class in the Classroom
---
Join the Discussion
Have you made an unexpected connection from sewing? Share your story with us. Want to connect with fellow Seamworkers and see if you can make some new local (or worldwide) sewing friends?
Join the Conversation
Sign in or become a Seamwork member to comment on this article.