Is your sewing machine tucked away in a corner, covered in a layer of dust, its once-familiar hum replaced by silence?
If you're someone who used to love sewing but hasn't touched a sewing machine in years, don't worry—you're not alone! Life can be busy, and sometimes our hobbies take a back seat.
Maybe you sewed back in home-ec, and you feel a little overwhelmed by all the possibilities available today. Or maybe you've just done a bit of hand-sewing and mending, and now you want to learn how to sew a garment from scratch. And maybe you've sewn quilts, and you're curious to move into garment sewing, but you aren't sure how it's different.
In this video on our YouTube channel, you'll learn how to restart your sewing journey, from getting reacquainted with your machine to rebuilding your muscle memory and rekindling your love for making things.
Picking up where you left off can be an exciting and fulfilling journey. So watch the video or read the 5 tips below, dive in, and rediscover the joy of sewing!
Step 1. Get your sewing stuff together
If your sewing machine really is somewhere gathering dust, the first step is to round it up along with all the other tools and notions you'll need. This step is fun because you accomplish something important before you sew a single stitch.



Get your machine serviced and make sure it's in working order. Give it a good cleaning and oiling.




Set up a basic sewing kit. Check your tools, like scissors and pins, to see if anything needs replacing or sharpening.




Find some practice fabric, like a few yards of pretty quilting cotton. Or use an old set of sheets.




Download the free Sewing Supplies: A Beginner's Guide to get a downloadable skills checklist and a bunch of tips for the tools, materials, and patterns you need to start sewing clothing.






Watch the free Webinar: 3 Secrets to Start Sewing Quickly. It's just 45-minutes, and you'll learn how to make friends with your machine, how to build skills, and ideas for how to make the things you actually want to wear.





Step 2. Get your muscle memory back - practice stitching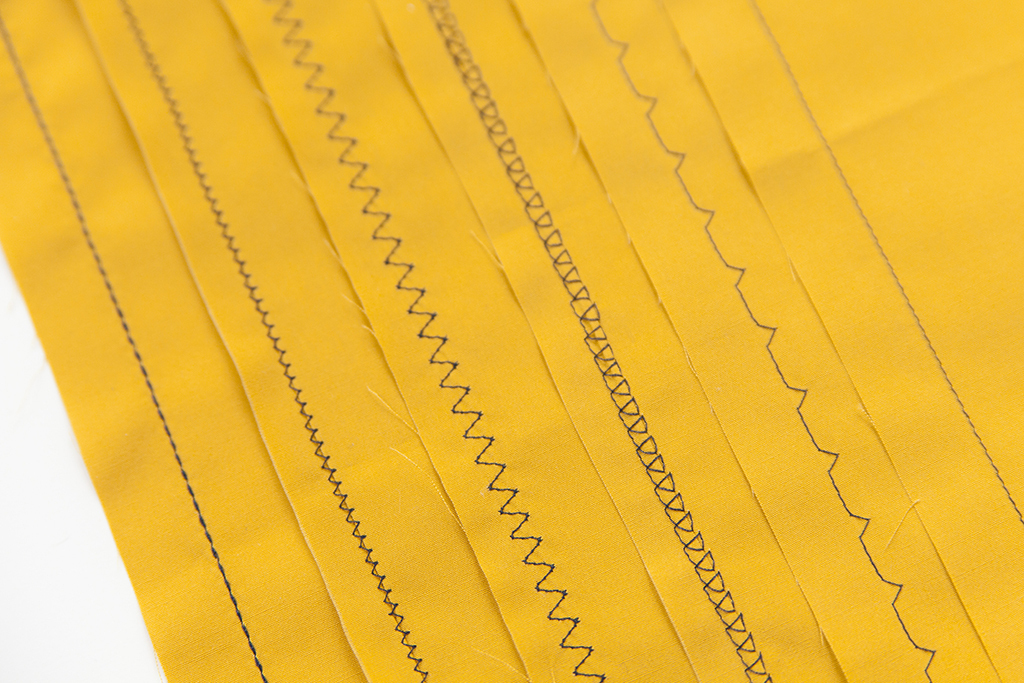 Sewing is a combination of knowing what techniques to use to construct clothes, but it's also about having muscle memory so your hands are doing what your brain is telling them to do.




Do practice stitches. Here is a list of machine stitches to practice. And you can also practice sewing a curved seam.




Practice seam finishes. You spend just as much time finishing your seams as you do sewing them, so practice different finishing methods to see what you like.



Step 3. Make something low-stakes
You might be the kind of person who can jump right into making a garment (if so, see step 4 for ideas), but sometimes it helps to start with something low-stakes. Something with straight lines and four corners, like a tote bag!


The Seamwork Ollie tote bag is an easy project that also comes with a pattern for produce bags. There's a free sewalong on YouTube.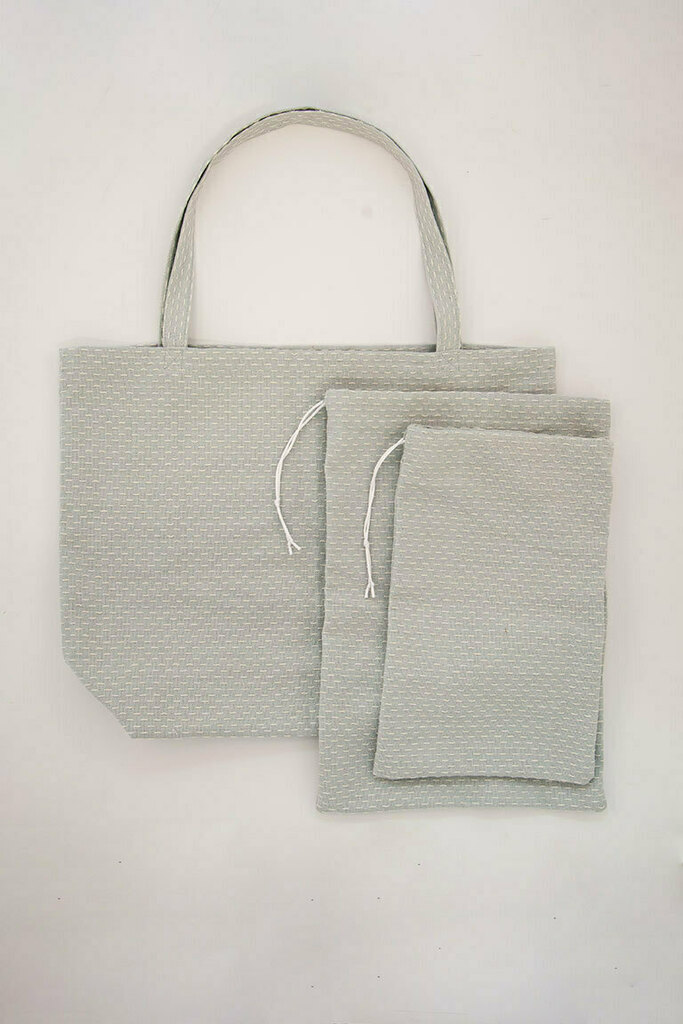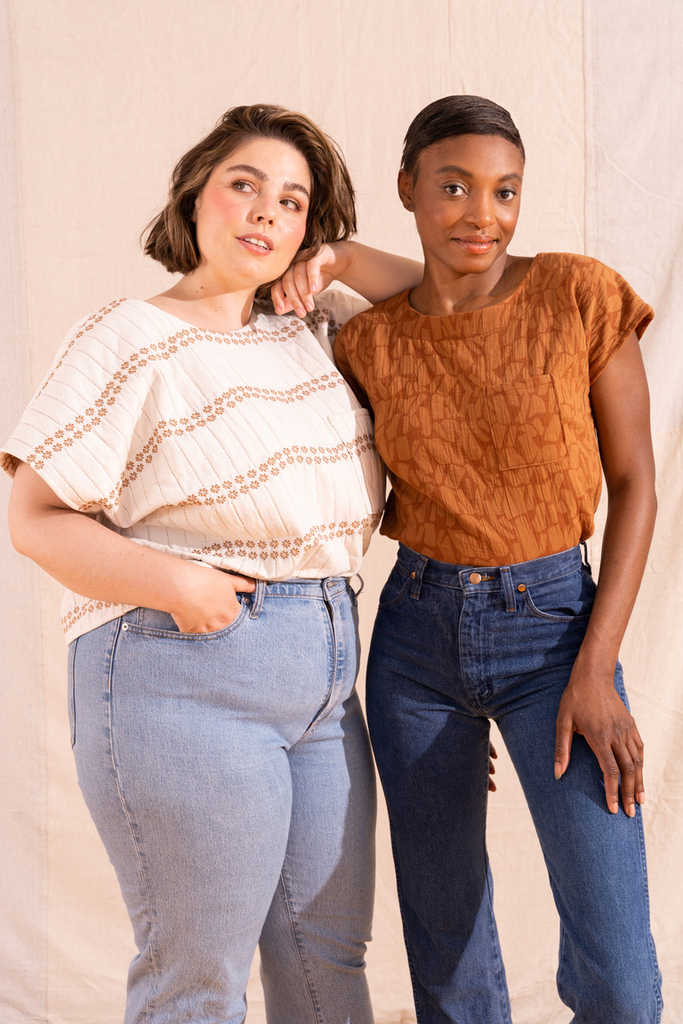 Step 4. Decide if you want to jump into a guided project like a pattern
When you're feeling reacquainted with your sewing machine, try a guided sewalong for a garment pattern. Having a little hand-holding for your first garment endeavor can help boost your confidence.




Or, if you are feeling overwhelmed and need a total refresher, then find a more comprehensive resource, like our Learn to Sew Clothing for Absolute Beginners course. It will help you systematically build the foundational skills for garment sewing.



Step 5. Find community
Finding like-minded people who won't judge your questions or mistakes is helpful. The Seamwork Community is full of thousands of supportive makers, but you can also take a local sewing class, reach out to a local fabric shop, or follow hashtags and pattern companies online to start to connect to new sewing friends.
One last tip: Revel in that beginner's magic
This is less of a step and more of a mindset shift. Embrace being a beginner—there are so many gifts in the beginner phase.
We have an entire podcast episode about this, and you can listen and read the main takeaways here.
Beginners are alive to all the opportunities in front of them. They see things with fresh eyes. They see creative possibilities, whereas an expert might take a more pragmatic view.
In his book called Zen Mind, Beginner's Mind, Shunryū Suzuki says, "In the beginner's mind, there are many possibilities, but in the experts, there are few." Sarai and Haley explore the benefits of being a beginner, inspired by that quote.
After these 5 steps, you've got the ball rolling. You can always come back here to Seamwork to get more ideas for sticking to your sewing plans and growing your skills.
Have any advice for someone who is returning to sewing? Did you take a long break from sewing? What helped you get back into it? Comment and share your story!
Love the article? Pin it for later.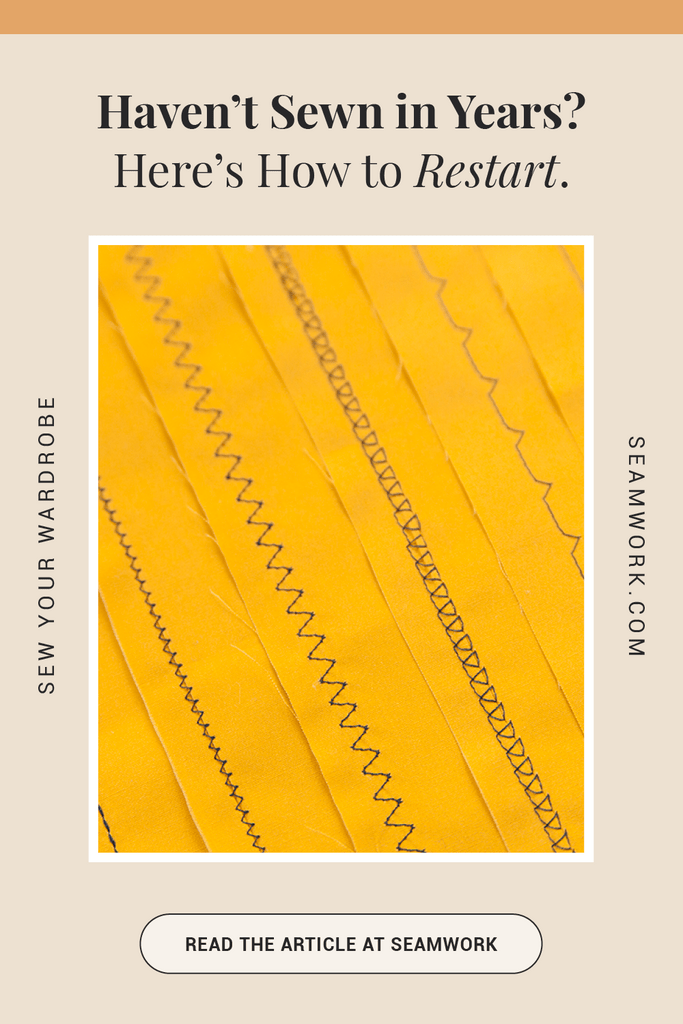 Join the Conversation
Sign in or become a Seamwork member to comment on this article.