Imagine a classroom full of students who are just learning how to sew. Some have sewn a pillow case at summer camp or picked up a hand-sewing needle to attach a patch to their backpacks. Some have sewn some garments and are just here to learn the rules. Others might have never sat in front of a sewing machine before.
If you were sitting in this classroom, where would you fit in? Nobody will be a beginner just like you because not all beginners are alike. Not all beginners have the same amount of knowledge or the same amount of confidence.
In episode 96 of the Seamwork Radio podcast, Sarai and Haley talk about three levels of beginners: absolute beginners, true beginners, and advanced beginners. It helps to know where you currently fall as a beginner so you can identify patterns that match your skill level.
So let's look at all these different beginners and find some approachable Seamwork patterns.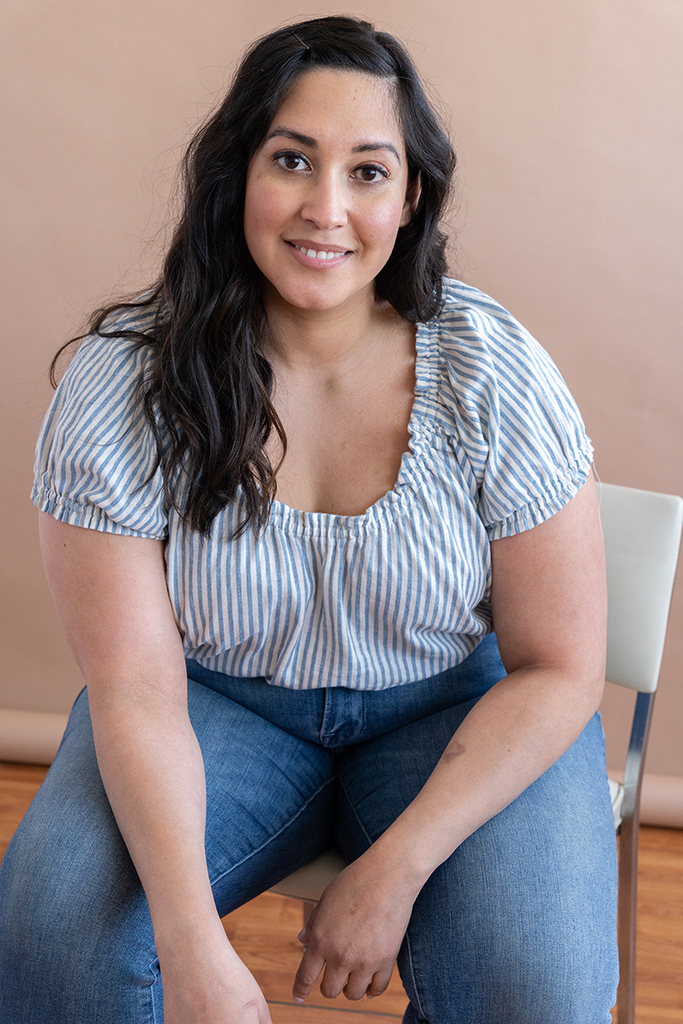 Absolute beginners
If you're an absolute beginner, you're brand new to all of this. It's an exciting and intimidating phase to be in, because everything is new, but it's also the most fleeting phase. You won't be an absolute beginner for very long! As an absolute beginner, you are still learning how to use a sewing machine. Once you have a handle on that, you'll work on other basics, like how to measure yourself and how to use a pattern. Also, you probably don't know all the sewing terminology, so you're in for a hefty vocabulary lesson. Remember, you're at the very beginning of your sewing journey.
So what are some tips for absolute beginners as you start to navigate the sewing world?
Tips for Absolute Beginners



Choose small projects. Pick simple projects to help you practice sewing straight lines. Non-garment sewing can sometimes be a good start if you are an absolute beginner.



Sewing home decor is underrated. It's quick, you can practice the essential skills, and it's low-pressure. Find some exciting printed fabric and make pillows, napkins, tea towels, or a tote bag. If you want to start with a garment, make something that's easy to fit or start with something casual, like an apron.


Seamwork patterns for absolute beginners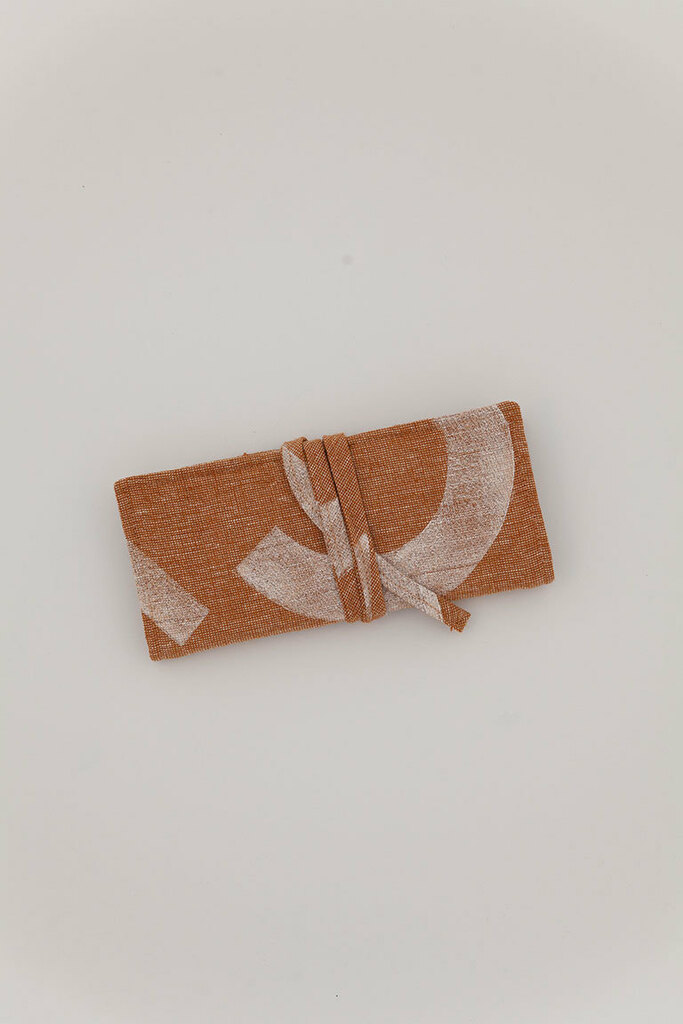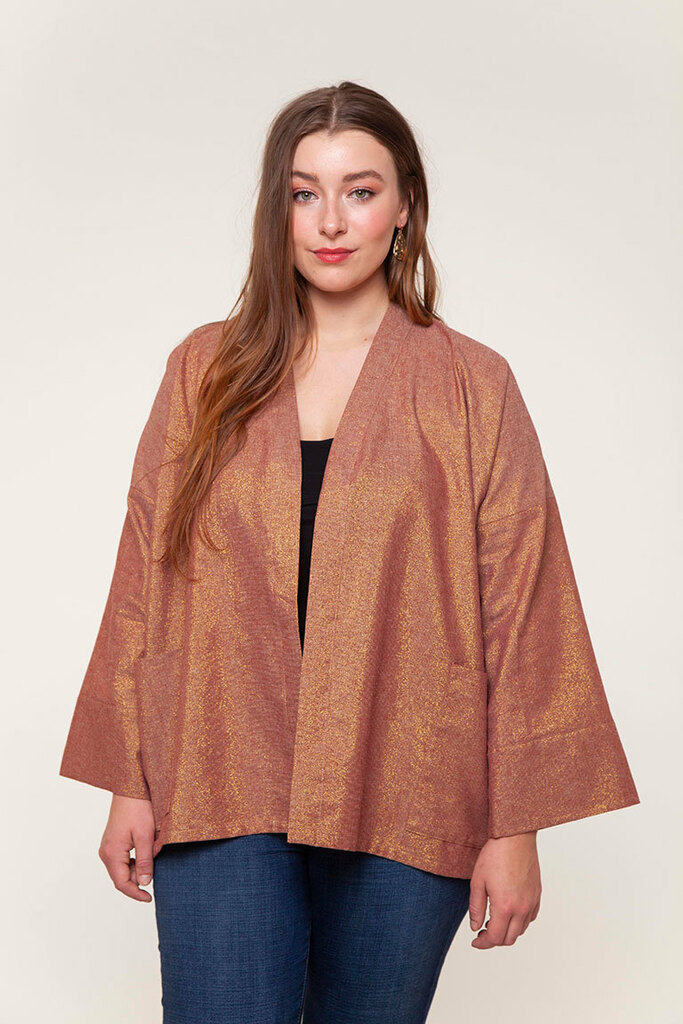 True beginners
If you can sew a seam and your machine isn't completely foreign to you, then you're a true beginner. You might have dabbled in making clothes or home decor, and you've likely picked up some sewing vocabulary. You're getting more familiar with the basics and starting to pick up new skills.
So what are some tips for true beginners?
Tips for true beginners



Find projects that introduce 1-3 new skills. You'll have more success if you seek new projects that teach you just a couple of new skills. You might get overwhelmed if you choose projects that teach you too many skills at once. If you aren't sure how to identify new skills, read this article or listen to this episode of the podcast.



Sew it again. Revisit projects you've already made, but try them in a new fabric. Working with different fabrics is a huge part of learning sewing skills.


Seamwork patterns for true beginners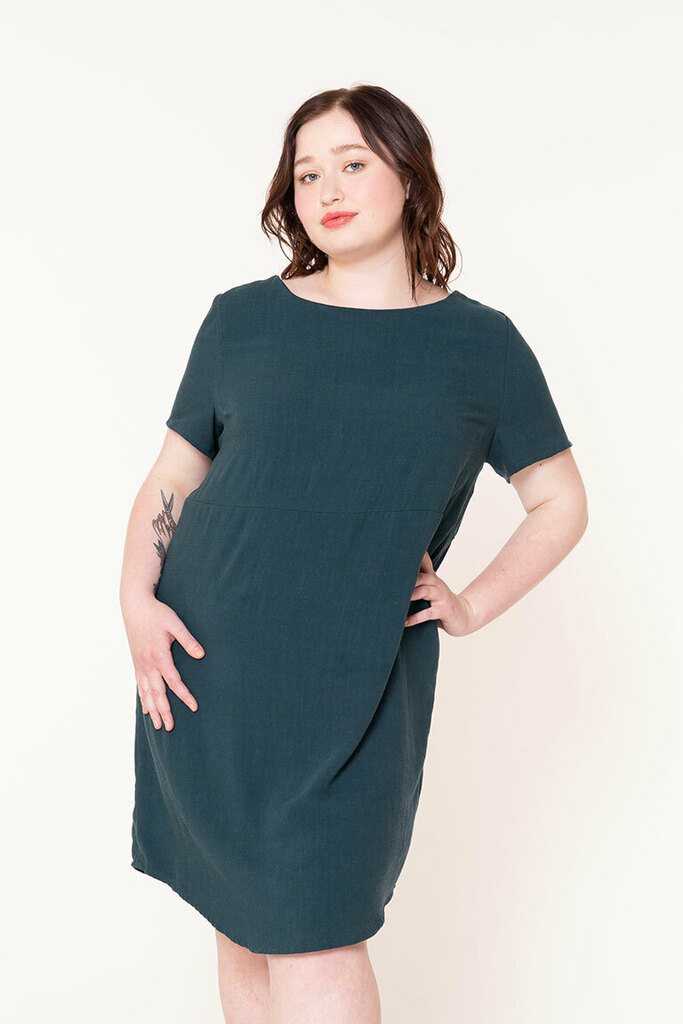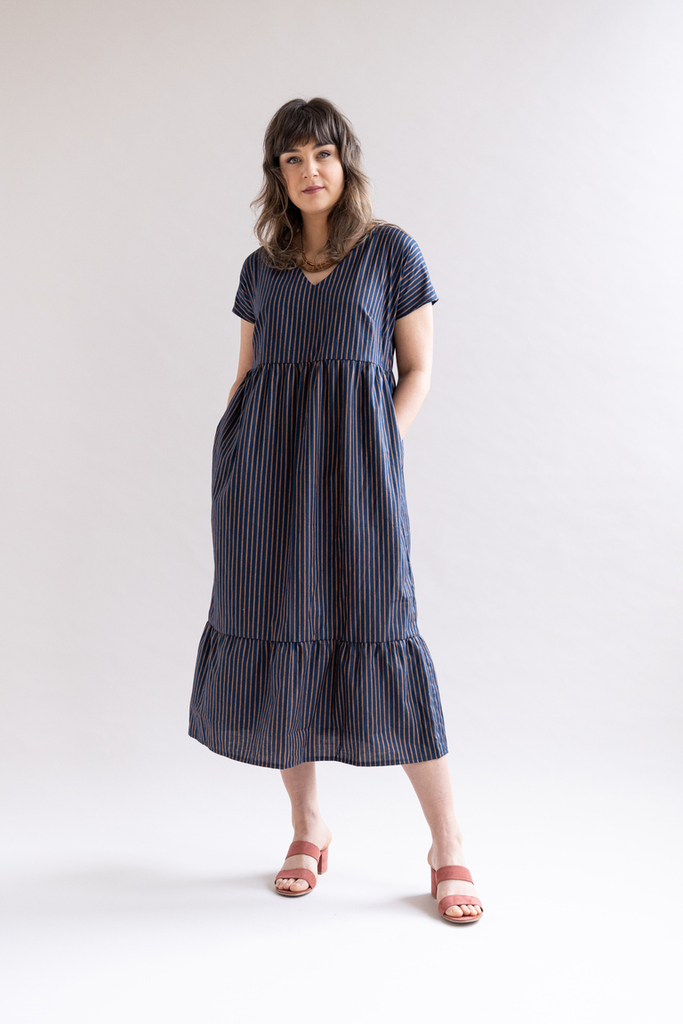 Advanced beginners
Suppose you understand the core techniques for garment sewing, like sewing curves and hems, installing facings, setting in sleeves, and maybe experimenting with zippers or buttons. In this case, you're likely an advanced beginner, which means you're gaining momentum. You can make it further in the sewing instructions without having to stop and look up definitions or find tutorials. Being an advanced beginner is so fun! You can linger here as long as you want.
Tips for advanced beginners
When you're an advanced beginner, focus on leveling up your skills. For example, learn how to sew more closures, try sewing on the bias, or start making your own bias tape. This is also a time in your sewing journey where you can think about what parts of your creative practice you want to grow. For example, you can dive deeper into specific techniques based on your interest, such as working with knits or learning some basic fitting skills.
What are some helpful patterns for advanced beginners?
Seamwork patterns for advanced beginners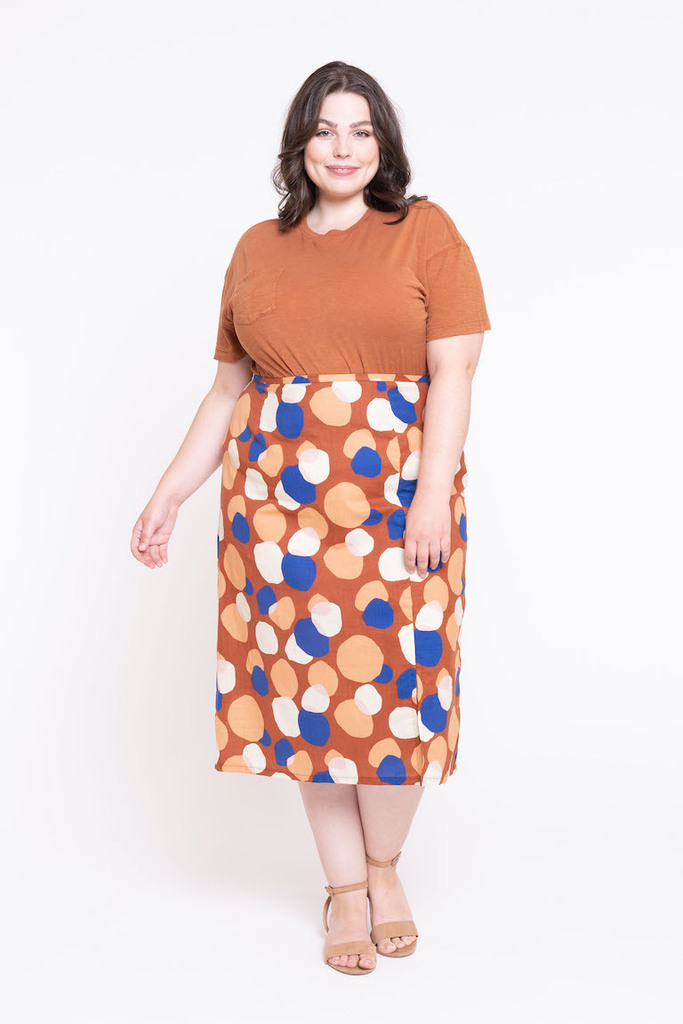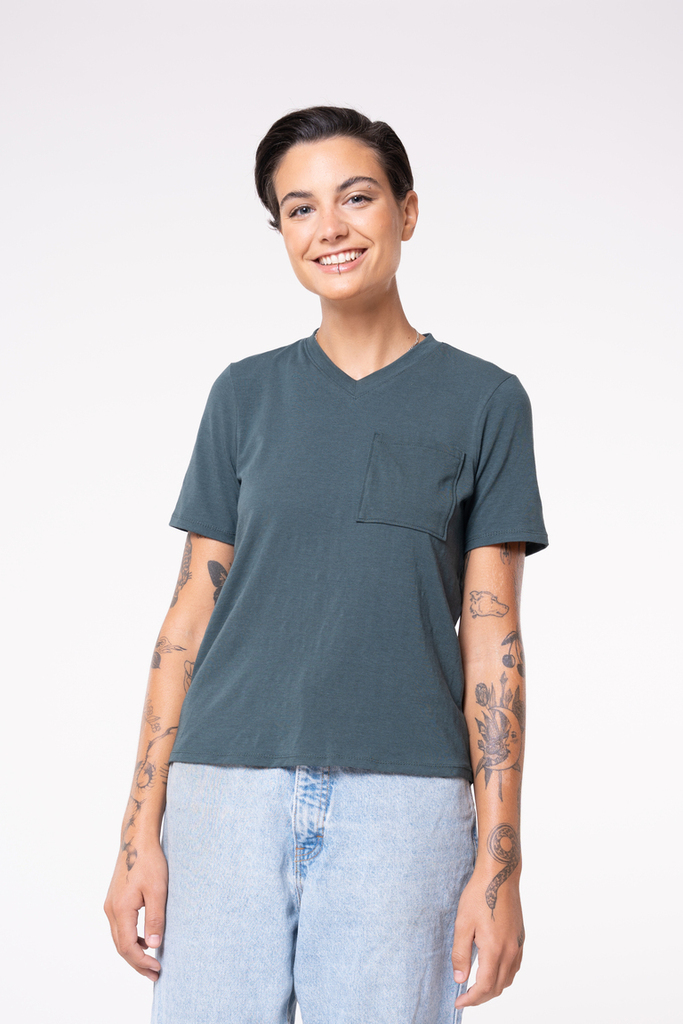 As you can see, being a beginner in sewing isn't a small feat—you're learning so much! Many makers self-identify as beginners long past these three levels, and that's ok. Every project will teach you something new, every mistake will end in a lesson learned, and with each new fabric, you'll continue to expand your expertise.
Love the article? Pin it for later.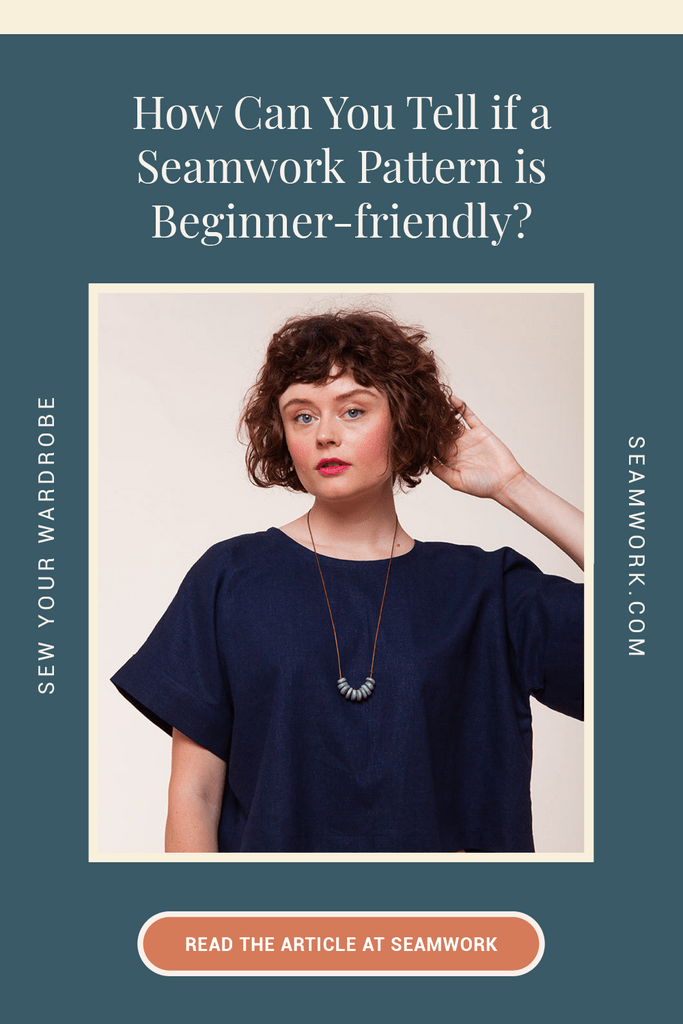 Join the Conversation
Sign in or become a Seamwork member to comment on this article.