With summer in full swing here in the Northern Hemisphere, we wanted to give you a comfortable, stylish outfit to wear to BBQs, out on walks, or lounging around the house. So this month's patterns pair really well together—and we couldn't avoid throwing a dress in the mix, too.
Let's meet Aaronica and Effie!
Meet the Aaronica Tank & Dress
If you need a comfortable, body-loving tank top (or dress) to wear this summer, sew this pattern. Aaronica has a high neckline and fitted silhouette, perfect for your favorite knits. The tank top hits just below the high hip, and the tank dress hits just below the knee.
If you want to add a little bit of flair to your pattern, the member bonus adds a twist belt detail to Aaronica.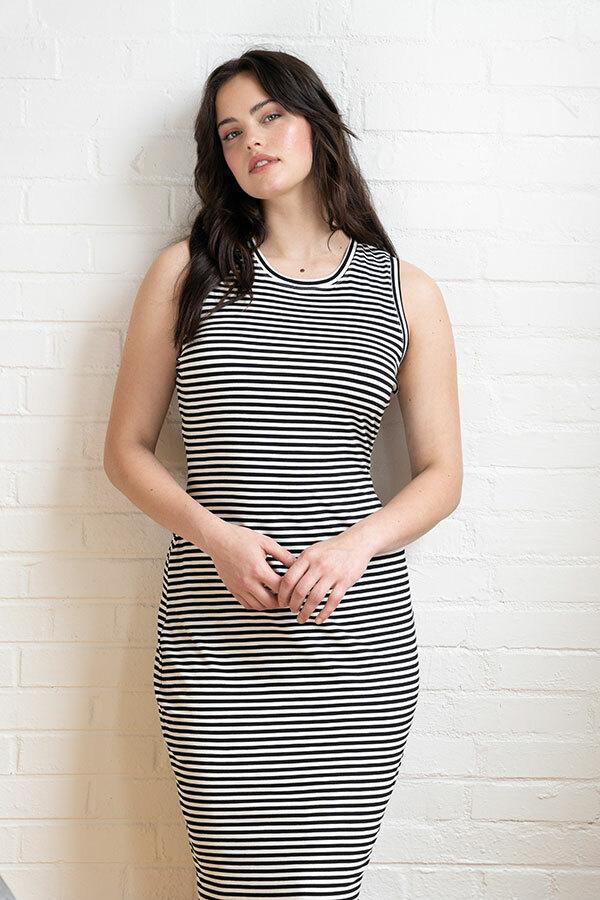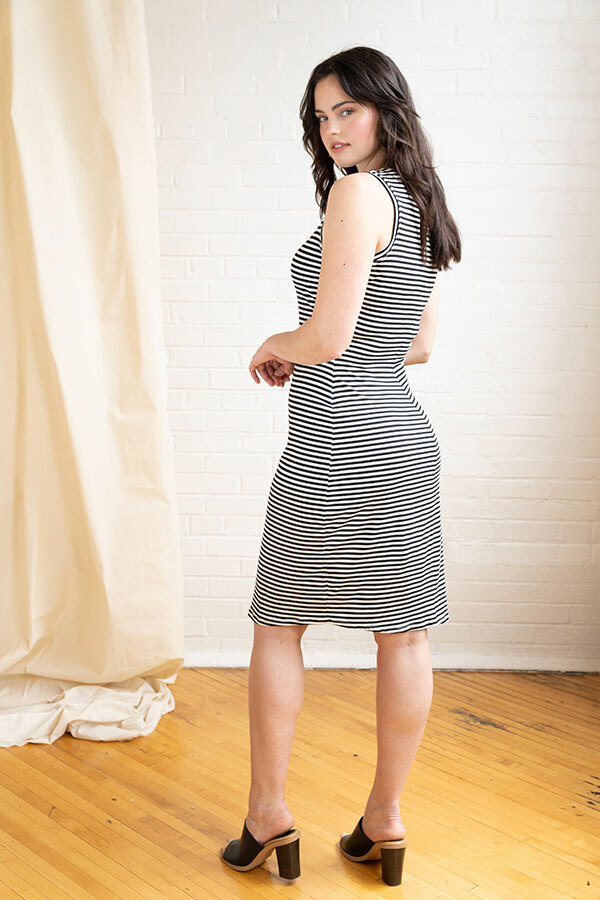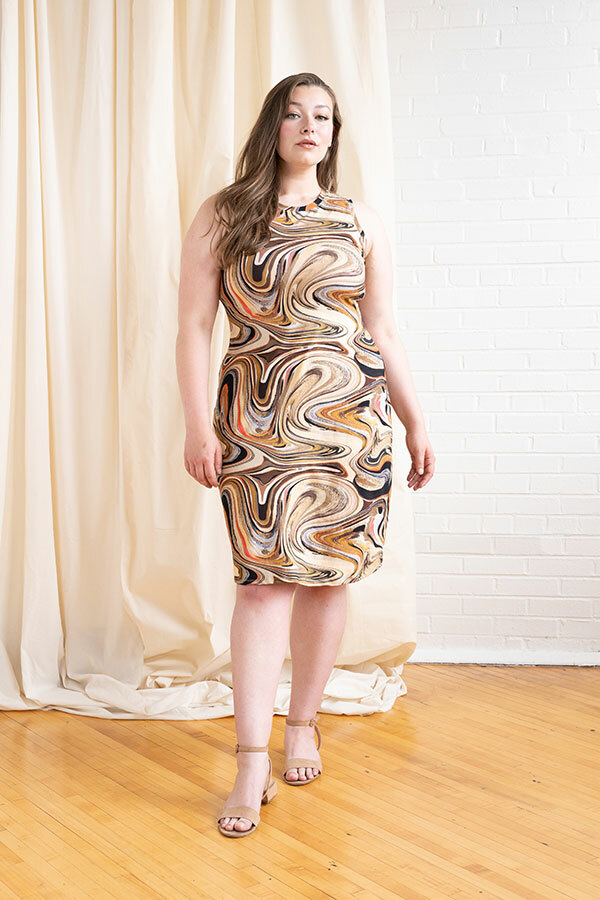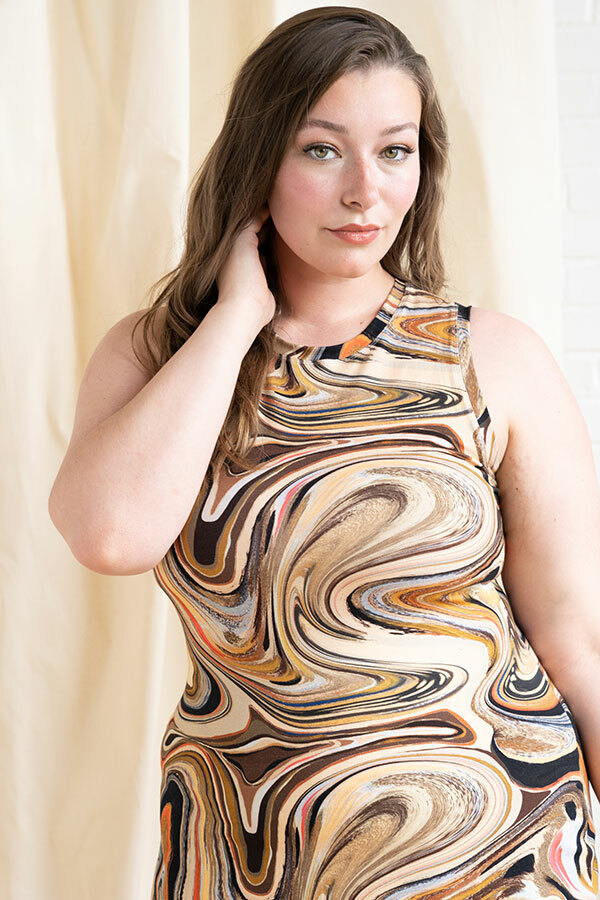 This pattern is named after one of our Seamwork ambassadors, Aaronica! She's also known as @needleandthebelle on Instagram, and you can follow her blog here.
Fabric & Fit
Fabrics to shop: Look for medium-weight knit fabrics with 50% 4-way stretch, such as cotton jersey, bamboo jersey, rib knits, double brushed polyester, and ITY knits.
Fabrics to avoid: Avoid knits that do not have at least 50% stretch, which you need to avoid popped seams when you wear the garment.
Tips for sewing:


Don't stretch the binding as you sew the underarm armhole. Look in the instructions for a guide to altering the armband. We give the ratio of how the armbands and neckbands are calculated so you can adjust accordingly.


Fit: This pattern has negative ease to give it that body-loving fit, so pay attention to the finished garment measurements. If you have a fitted tank in your closet, you can compare the finished measurements to determine the best size to cut. Here are some helpful fitting tutorials.
If you need more support with fitting, check out How to Fit With Confidence in the Classroom.
Meet the Effie Shorts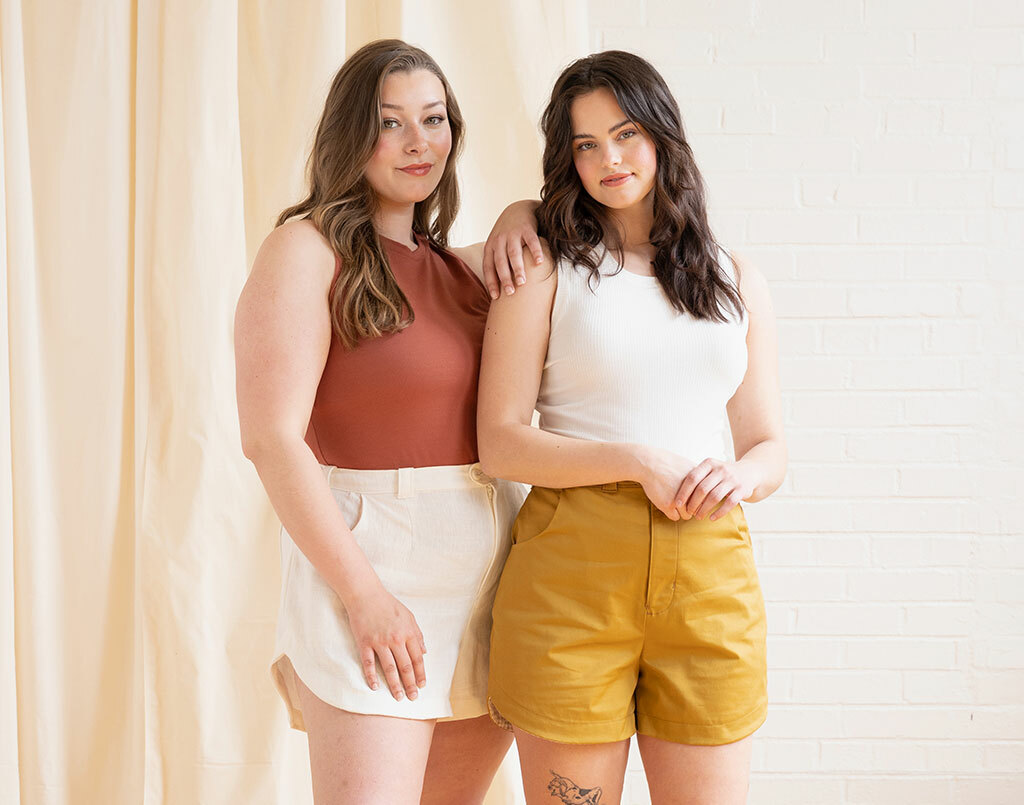 You asked for more shorts! We wanted to give you something different than the shorts already in the Seamwork catalog. These shorts have a cool, fun silhouette with a touch of vintage inspiration. Think the nineties do the forties. The Effie shorts are very classic at first glance, with a high waist and A-line fit. However, they also have little special design moments, like reoccurring curves in the pocket, hem, and waistband.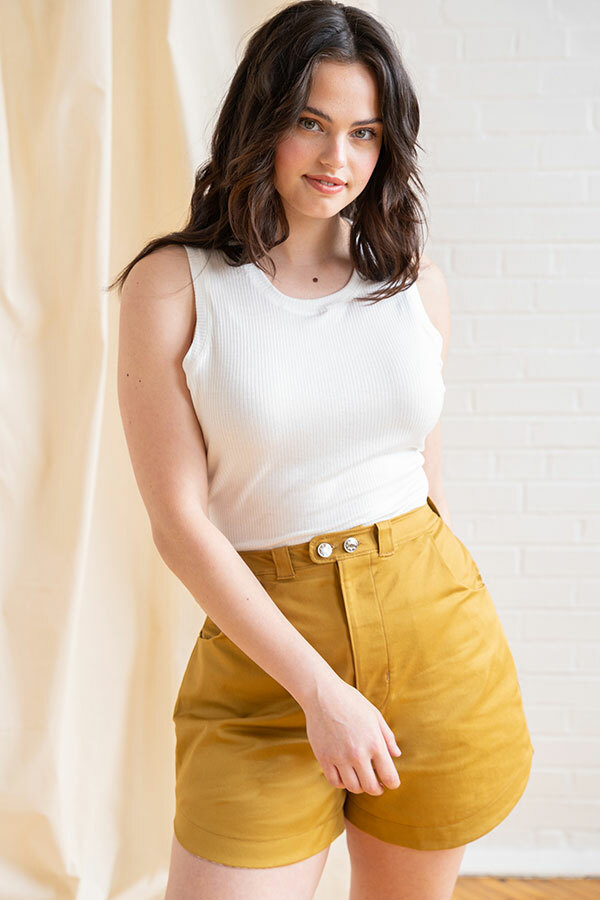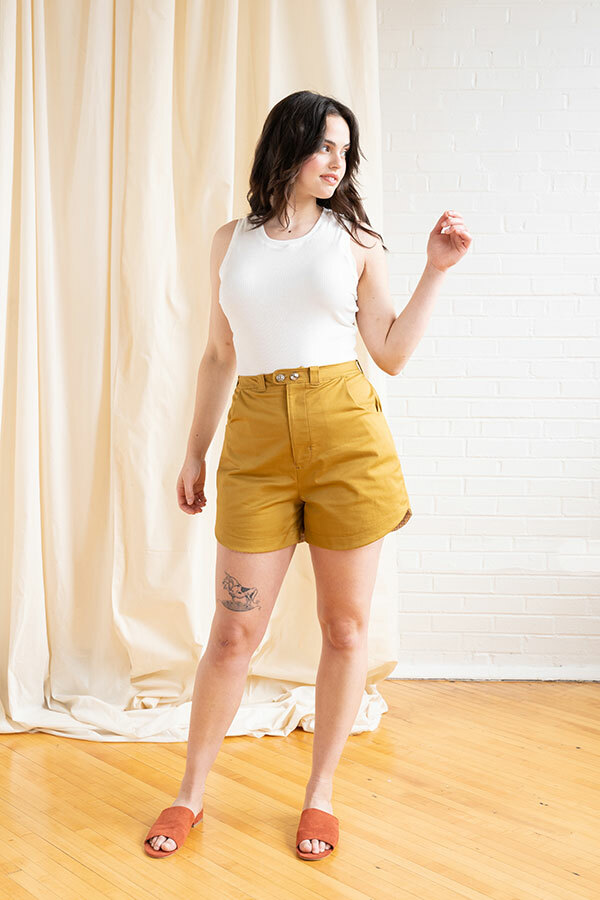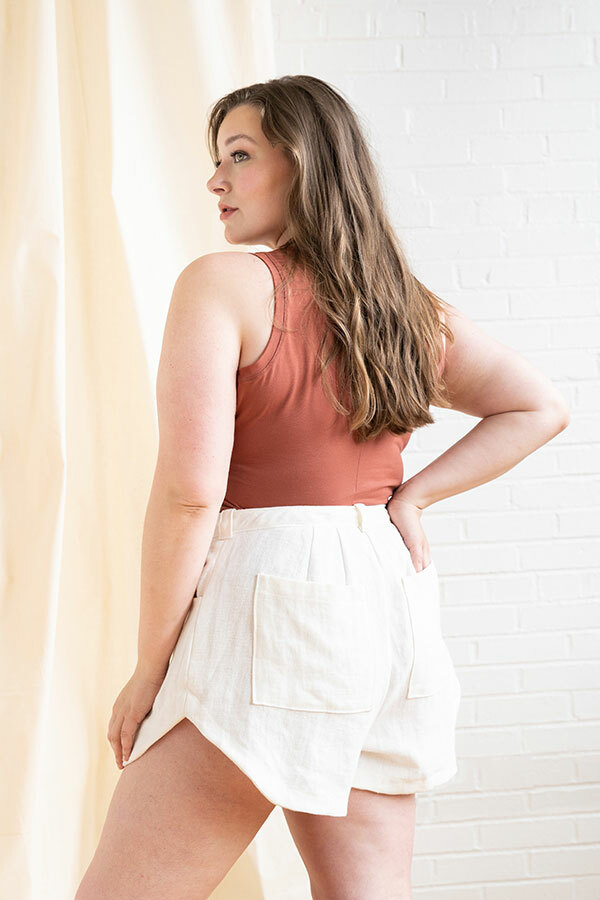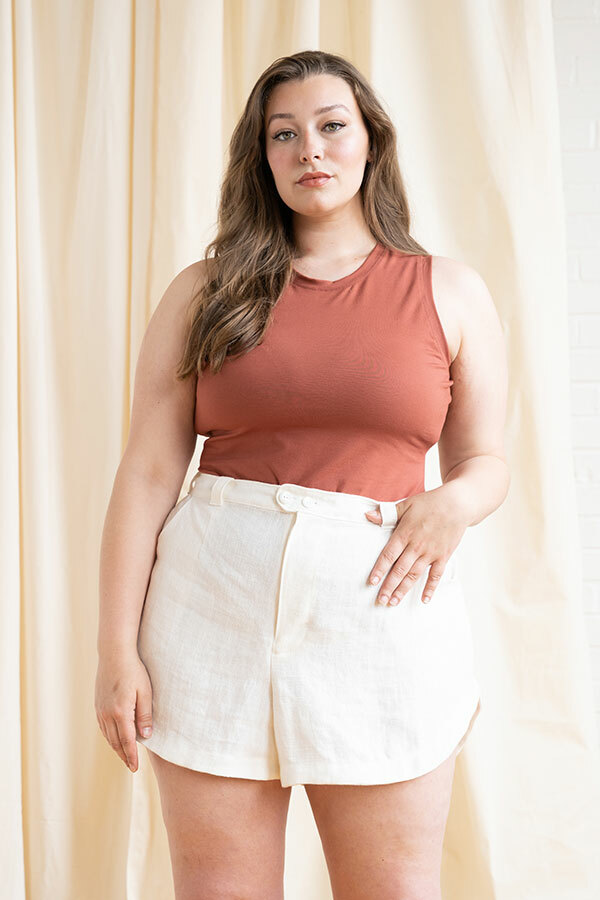 Fabric & Fit
Fabrics to shop: These shorts sew up best with fabrics that have body, but you are welcome to play with the drape. Look for medium-weight or heavyweight fabrics such as denim, twill, linen, linen blends, and canvas.
For the lining, use medium-weight fabrics such as quilting cotton, lawn, shirting, or chambray. It's the perfect opportunity to use some fabric scraps.
Fabrics to avoid: Avoid fabrics that are too lightweight, such as rayon. Instead, opt for a bottom-weight Tencel, which will have more body but retain the drape.
Fit: These shorts sit at your natural waistline and have an A-line shape. Pay most attention to your hip and waist measurements when selecting a size. If you're a member, you can find some pants fitting lessons in the Nolan sewalong here.
Join the Conversation
Sign in or become a Seamwork member to comment on this article.