Meet the Emma Dress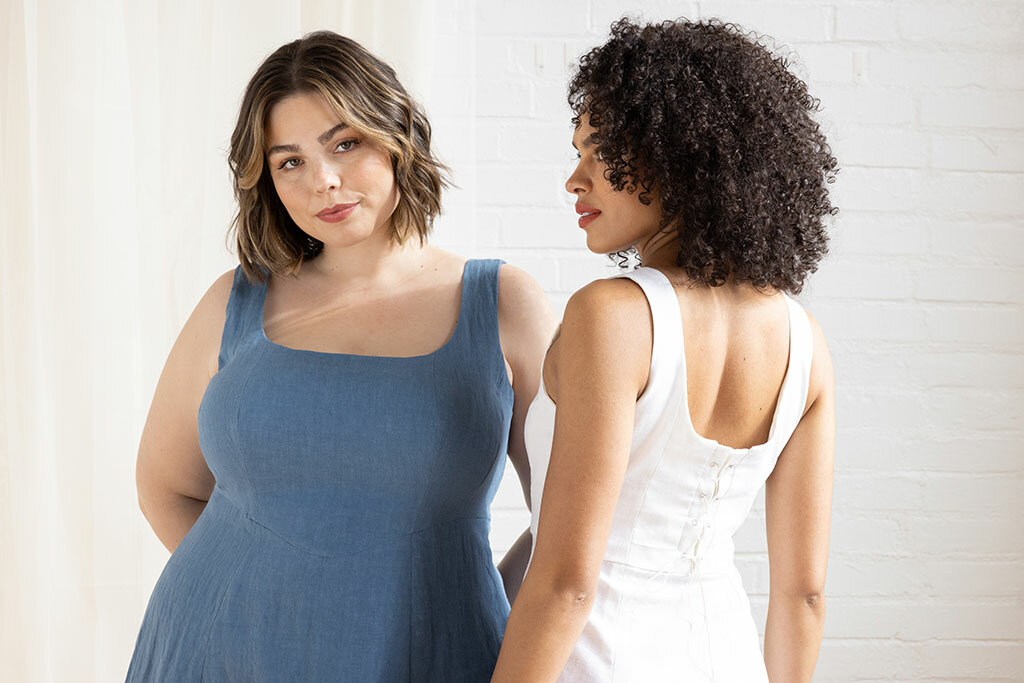 The Emma dress has a little secret on the back. Emma is a sleeveless fit and flare dress with corset-inspired details. It features a fitted, lined bodice with princess seams, a dramatic scoop neck, and a laced back. There's a modesty placket at the center back behind the lacing. The full A-line skirt has princess seams and meets the bodice with a curved front waistline detail. The dress closes with an invisible side zip.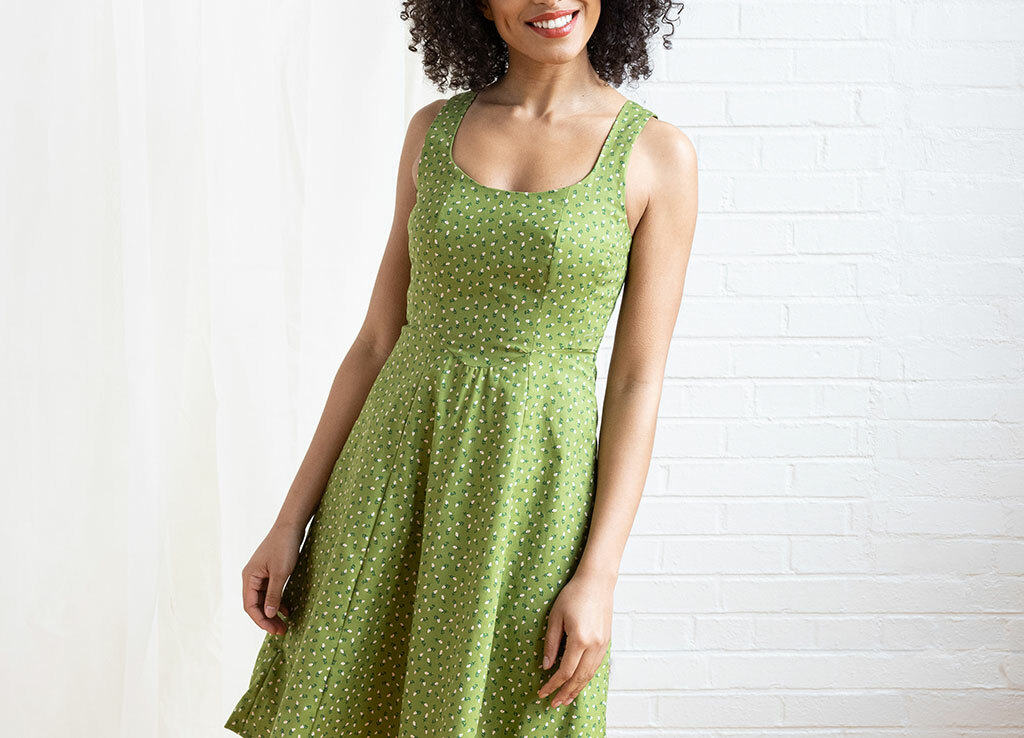 The namesake for this pattern is our amazing ambassador, Emma! You can follow her on Instagram here, and check out this fun pattern hack she wrote for Seamwork if you want to sew a dramatic gigot sleeve for your knit projects.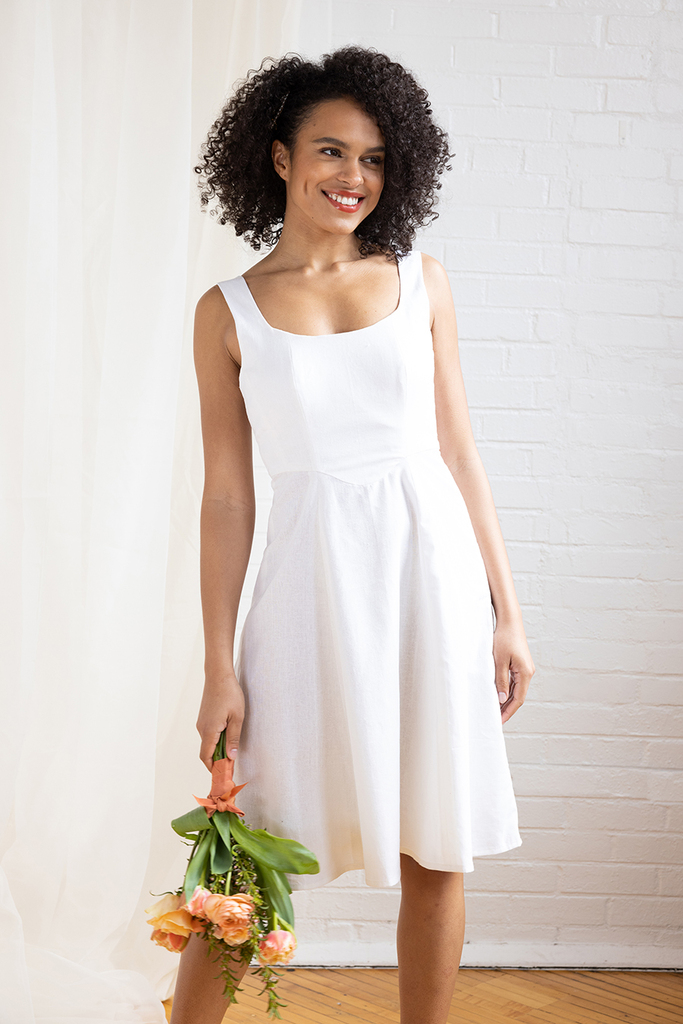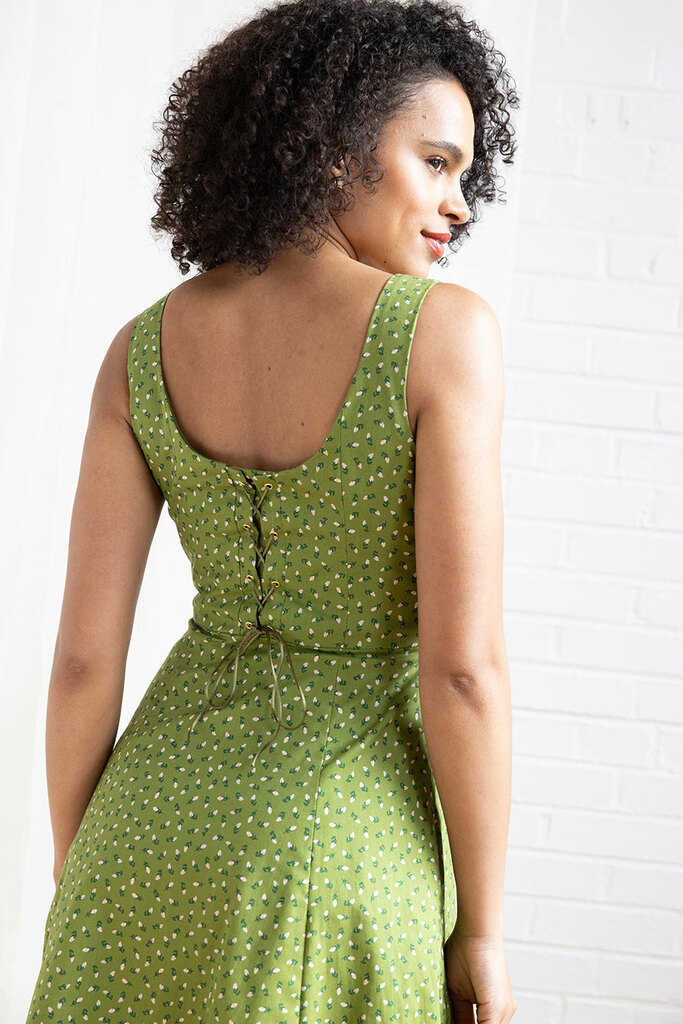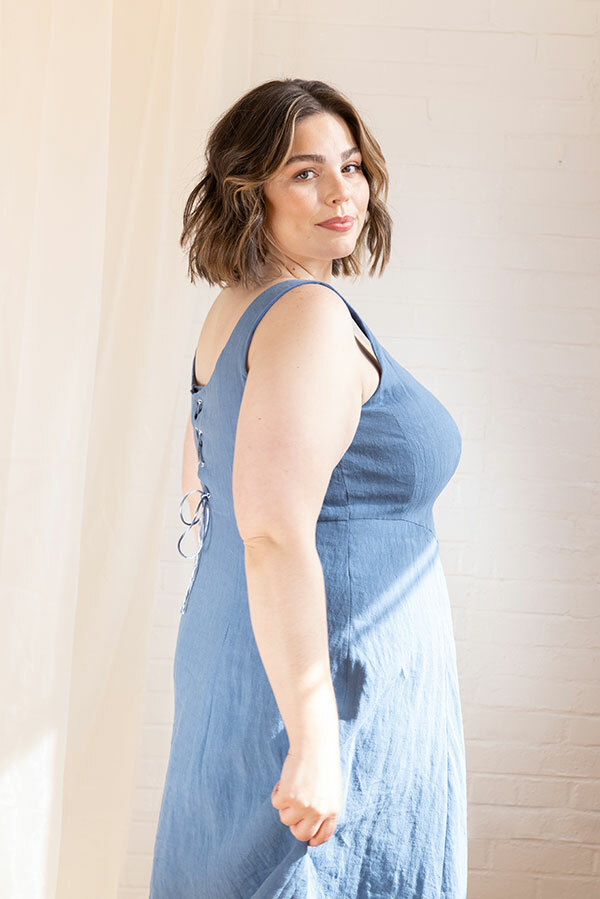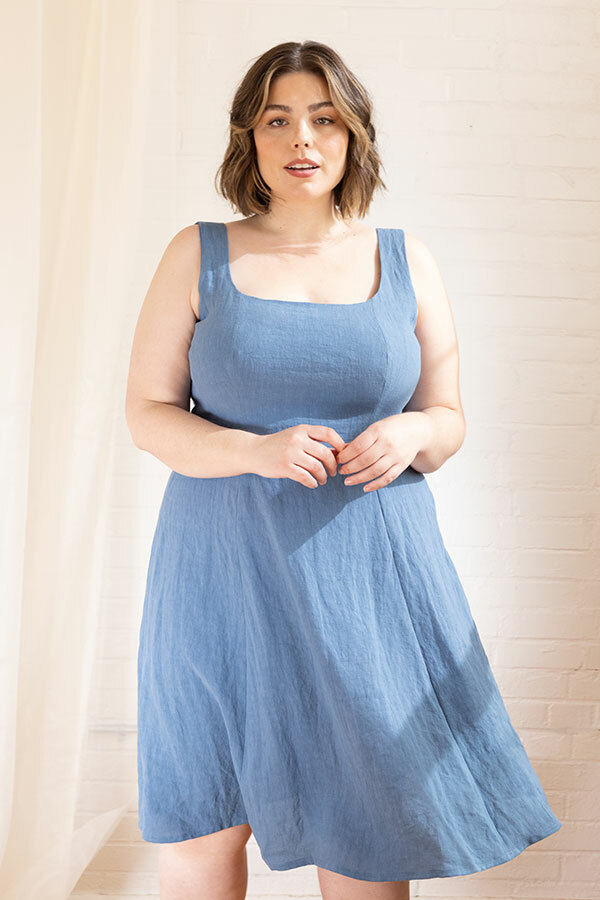 If you're a Seamwork member, you get discounts at Stonemountain & Daughter and Blackbird here on our member deals page.
Fabric & Fit
Fabrics to shop: For the main fabric, look for stable medium-weight woven fabrics such as linen, linen blends, sateen, chambray, shirting, quilting cotton, rayon, brocade, taffeta, and satin.
Fabrics to avoid: If you missed it, this dress sews up lovely in quilting cotton! This means your options are pretty wide as long as the fabric is stable enough for the princess seams and shaping.
Tips for sewing: If you need some help installing eyelets, read this article all about drawstrings.
Fit: You'll want to make a muslin for this dress to get the best fit at the bodice.
Meet the Riley Top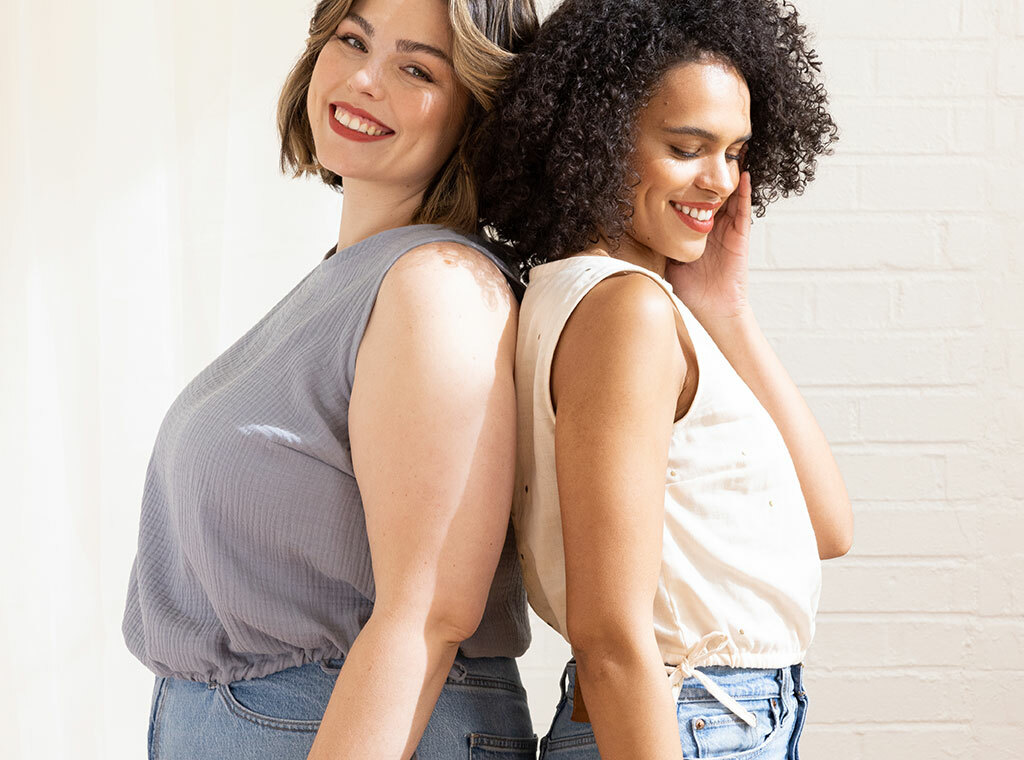 Riley is a woven boat-neck crop top with a cinched waist that looks great paired with jeans, shorts, and skirts or layered over dresses. To cinch the waist, thread a tie through a casing with two buttonhole openings at each side seam. This top is a quick, fun sew, finished with single-fold bias tape at the neckline and armholes.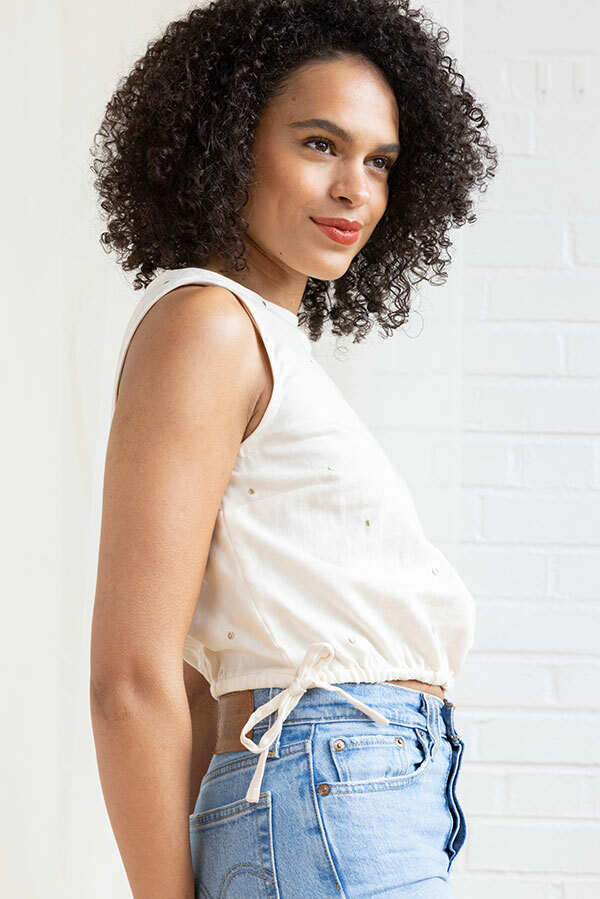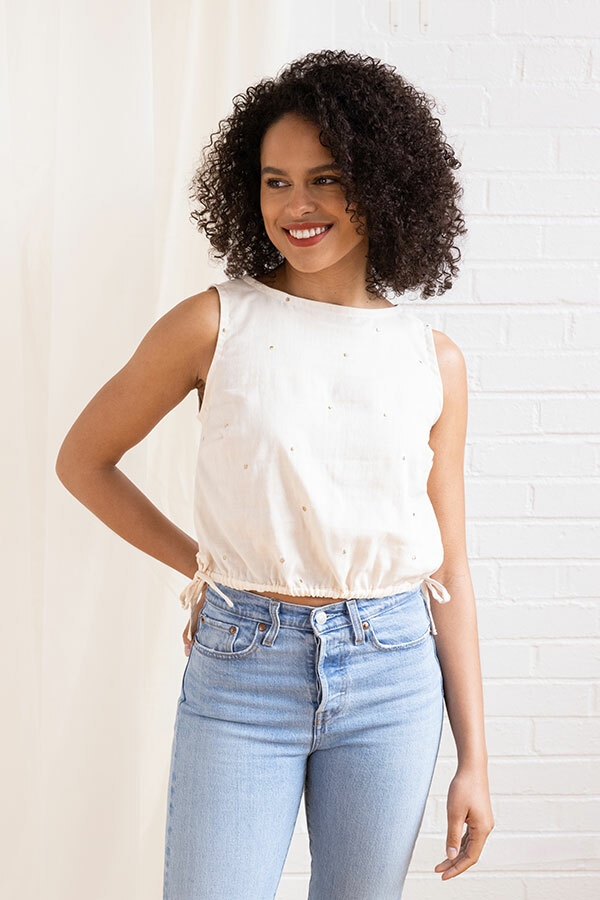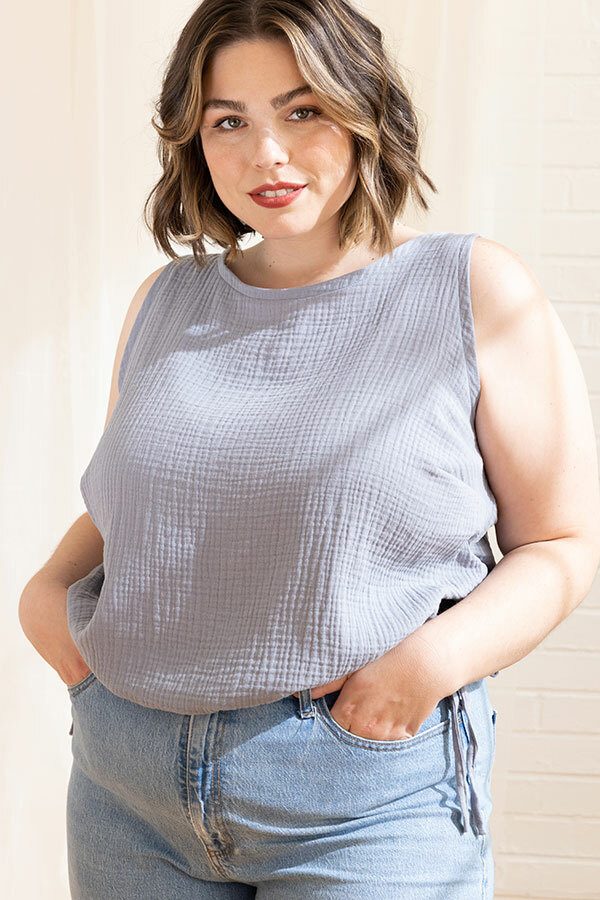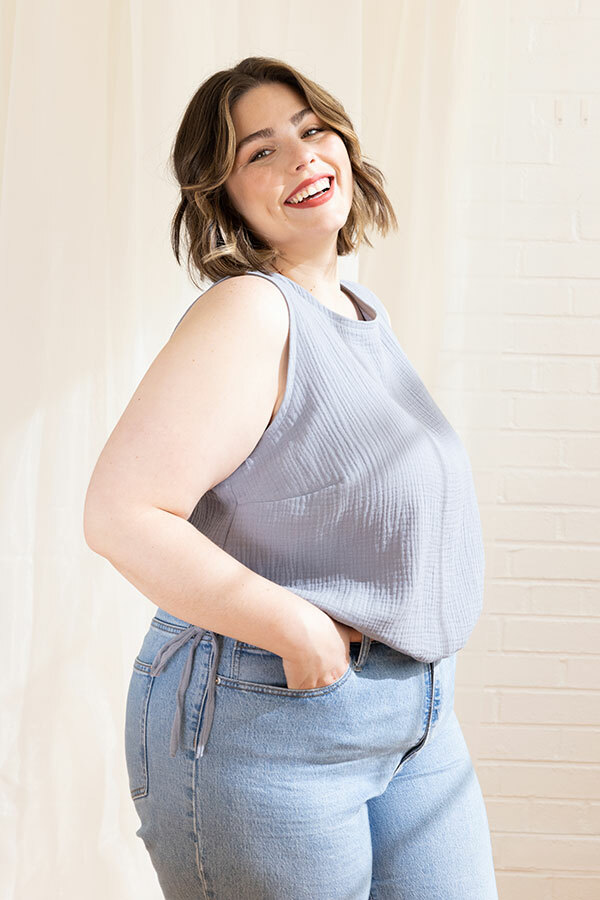 The member bonus for the Riley top adds a half placket to the front.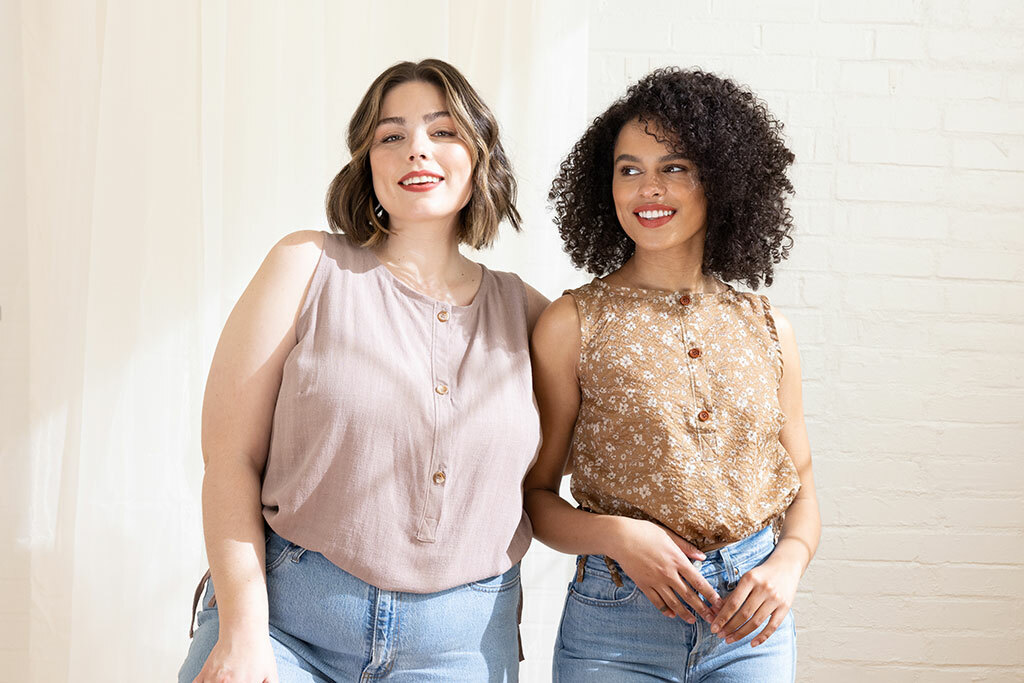 The namesake for this pattern is our amazing ambassador Riley! You can follow her on Instagram here. Check out this article she wrote for Seamwork about the history of overalls, and this one about how to sew sherpa.
Join the Conversation
Sign in or become a Seamwork member to comment on this article.