To prepare for this issue of Seamwork, I asked many makers to describe the role that color has in their wardrobes. All the answers were pretty emotional. They described color as joy, an opportunity for self-expression, and a total fundamental part of their mood when they get dressed. But, there's also a tinge of hesitation about color. Is it true that there are colors you shouldn't wear? Are there rules? What happens when you break those rules?
After all of these conversations, it became pretty clear. There's really only one rule: if you like it, wear it.
So while we will only hold you to that one rule, we will also explore color and prints alongside you this month. This issue is crammed with advice and ideas from designers, artists, makers, and people who spend hours each day thinking about colors and prints. This month's theme is Prints, and if you want to invite more colors and prints into your wardrobe, keep reading.
Here's what you'll find in this month's issue.
---
Mix, Match, and Print Clash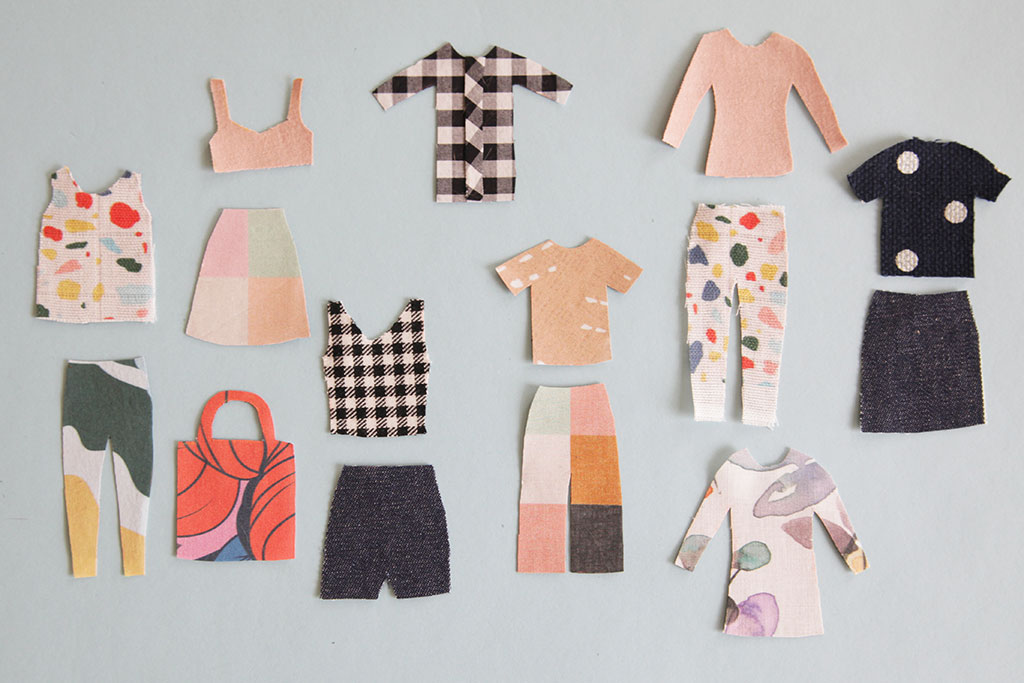 ---
Learn New Skills
You'll notice some new things in the Classroom starting this month! Along with a new sewalong class, we're putting together individual sewing tutorials to help you quickly pick up a new skill.


Join the Ani trousers sewalong. A pair of trousers is the perfect project for a video sewalong. Making pants can feel intimidating, especially when those pants are a striking pair of trousers with welt pockets, a zip fly, pleats, and belt loops. Haley will walk you through each step, and you'll have the support of the Seamwork Community along the way as you work from your muslin to your final pair of pants.


Learn how to sew welt pockets—and have fun doing it. I heard a rumor that welt pockets are actually really fun, and I didn't quite believe it until Haley walked me through the process step by step. Watch her video to learn how to create this classic, tailored detail without any stress.


Installing a zipper fly can be easy. Our pattern team tested a bunch of methods and settled on one that was the most approachable and left the least room for error. Watch this video tutorial to learn how to install a zipper fly, and you'll now spot this method on all of the Seamwork patterns with a zipper fly. We've updated the instructions and pattern pieces so that all of our pants use this method. That way, you always know what to expect from our pants!


---
Stop Printing Patterns
This month, stop printing and assembling PDF patterns. Use a projector! This month's patterns have projector files included. If you have a home theater projector—you know, the one that you can use to project movies or slides onto a wall—you can use your projector to display digital pattern files directly onto your fabric. This means you can cut out your pattern pieces with no printing, paper, or tracing involved!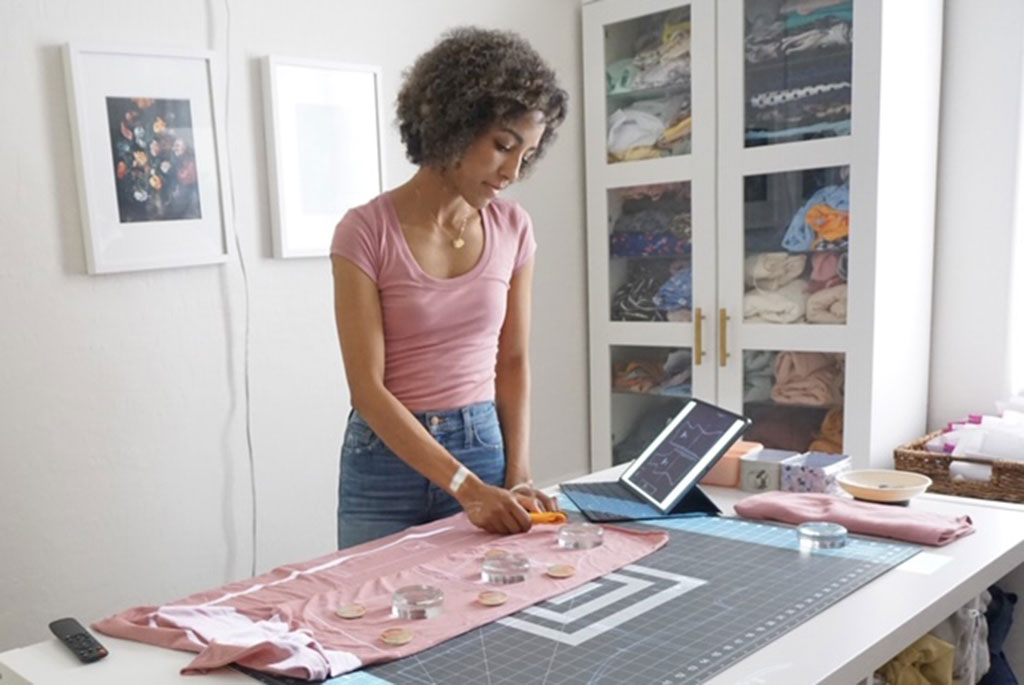 Read Nastasia's article in this month's issue. She'll show you how she used projector sewing to free up a lot more time to sew.


You do need a projector to use these files. If you need help picking out a projector and learning how to use it for sewing patterns, a very active and helpful Facebook group is working hard to pave the way for these files in home sewing patterns. This community is so supportive, inclusive, and helpful. Visit the Projectors for Sewing Facebook Group here.


Listen to Seamwork Radio this month to hear an interview with Fuyo from the Projectors for Sewing Facebook Group. 


Go to our help site to read all about our projector file specs.


---
Hang Out with Seamwork and Spoonflower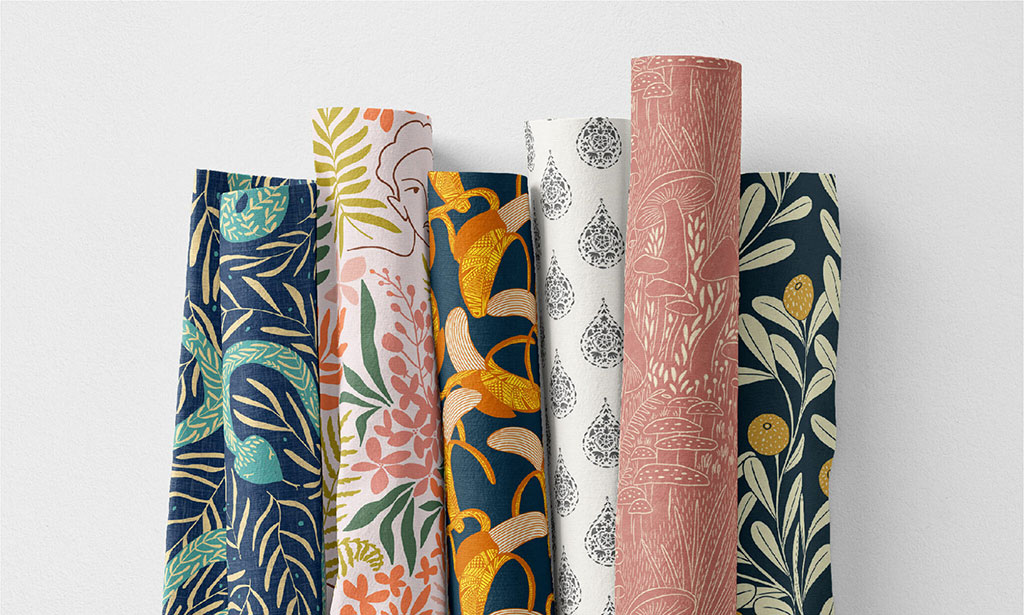 When Design Your Wardrobe starts on August 16, we're going to explore how to add more prints and color to our wardrobes—and we're doing it together!
Hang out with the Seamwork and Spoonflower teams as we share a bunch of helpful ideas. We'll share ways to bring color theory into your sewing, some Q&As from the Spoonflower team, and thoughtful discussion questions each day where so you can snap pictures of your fabric, mood boards, and ideas to get advice from hundreds of other Seamworkers around the world.
Seamwork Radio will also share wardrobe-building tips each week as we work through Design Your Wardrobe together, so you'll have plenty to read, listen to, and sew by the end of the month.
If you discover your new favorite color palette this month, or you put together the ultimate print clash, share your work on the Seamwork Community!